Champions & #1 contenders
Looking for a match
Sun Feb 04, 2018 9:23 pm by GrandAkumaShogun
Hey there everyone I was looking for someone to take on my newest guy Imai. Get in touch if you're interested.
Comments: 5
Back after a long absence
Sun Feb 11, 2018 10:08 pm by Iron Soldier
First off, I apologize to my friends and roleplay partners who've been left hanging. Any desire to cancel old threads is completely understandable.
I've been struggling with a serious health issue the past several months. There was a long period where things would seem to improve only to relapse, delaying things further. All that aside, just wanted to let people know I'm around again and to contact me via PM or Trillian - ironsoldier, if anyone wants to get things going again.
[
Full reading
]
Comments: 9
Offline for next week or two
Tue Feb 13, 2018 11:17 pm by peek6
Comments: 0

Name:Kelly Hinata
Gender:Female
Age:18 and about to turn 19
Birthday:December 24
Place of birth:Tokyo,Japan
Current Residence:Tokyo
Entrance Music:Atomic Garden-Bad Religion
PHYSICAL CHARACTERISTICS
Height:5'9"
Weight:122
hair:Black
Eyes:Blue
Strengths: Kelly is one of the best their is when it comes to high dives,when she's in the ring the turnbuckle is her best friend.She also has a lot of skill in slams.After being a boxer for a few years she's gotten great at using her fists and also can use her great legs to give out some strong kicks.
Weaknesses:Submissions for sure,she usually has a lot of trouble getting someone into a submission and when she's put into a submission there's a nice chance that spells the end for her.But if she actually does manage to get her opponent into a submission she can deal quite a bit of damage.She also can't take too much damage to her chest,she considers it one of the more sensitive parts of her body.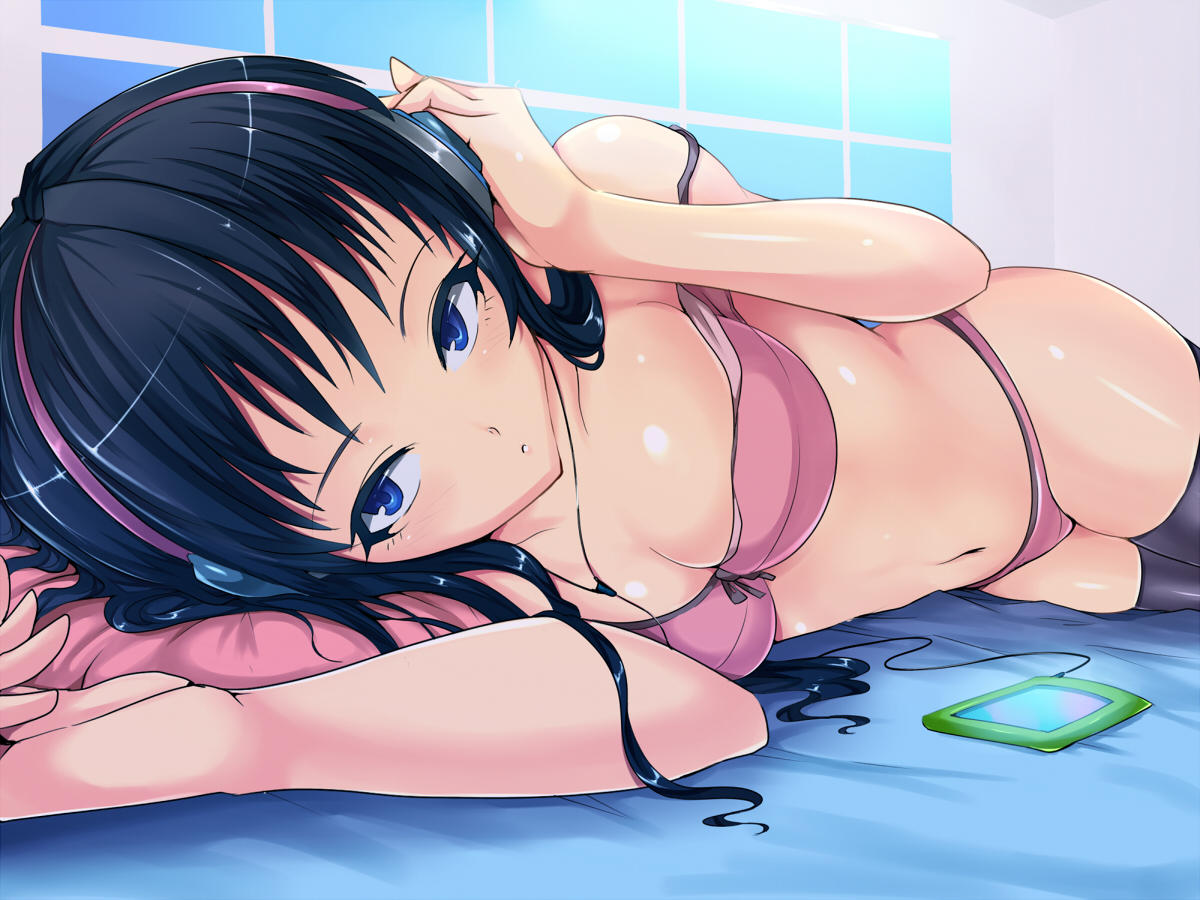 Allies:None currently
Enemies:None currently
Purpose:To just be able to do what she enjoys and to be able to show
Likes:
-Having challenging opponents
-Boxing/Foxy Boxing as a second hobbie
-Shopping for new clothes and spending as much time with her friends as possible
Dislikes:
-Kelly's not a huge fan of many vegetables
-She finds sore losers to be one of the most annoying thing's there can be
Personalty:She is almost always a kind and caring person but she can get a bit snobby during a match and taunt a bit while wrestling.She is usually happy and does not care much about not winning a match.The only times that Kelly will really get sad is if something very tragic will happen.But even with all of this if Kelly is in a match and it lasts long enough,or she get's a bit of a beating,she'll lose any care or compassion for her opponent and go pretty brutal.
COMBAT STYLE
Striking:4 stars.With Kelly having so much boxing experience it's a given,she can deal some pretty nasty blow to almost anyone who walks her way,she still has a tad bit to improve on though,like sending more strikes then one at a time.
Grappling:2 stars.She's not too great in this area,when caught in a grappling battle she'll usually just send her knee to her opponents belly if she think's she'll lose it.She wants to get a bit more training on this so she can play a bit more honestly.
Speed:3 stars.Kelly can sometimes be easily caught off her guard and not be fast enough to avoid takes.But that's not always.Her speed as been getting better after all her time in the AFW and can avoid a good handful of moves.
Defense:2 stars.Kelly is not the best at taking a punch but she wont complain much about it!She can easily block one or two hits or kicks but anymore then that can be a struggle.
Endurance:4 stars:Kelly is very flexible after she has worked on her legs so much,this gives her an amazing amount of force in kicks and anything else related to legs.
Endurance (Hentai):1 stars:She can get a tad bit shy during these matches but she will still give it her best!
Finishing moves:
-Final splash:instead of going up the turn buckle,Kelly instead runs from one side of the ring to her opponent and does a body splash across them and then leads to a cross body pin
-Godlike smother:when opponent is down,Kelly will lay her body on them and shove her breasts in there face
Hentai finisher:
-wet love:Sits on opponents face and fingers them until they cum
BACKGROUND
Kelly was born in Tokyo into a family who were hardcore wrestling fans and would have matches with each other 24/7.
When Kelly was 5 she also started to love wrestling like the rest of the family,she would wrestle with her brothers a whole lot and she would win most of the time.Her mother was a pro wrestler once and Kelly would always look up to her as her idol.When Kelly became 16 her family started to all wrestle together.She wrestled her brothers and her father and got the pin count on them but could never manege to beat her mother.Kelly wanted to start to start the road to becoming a pro wrestler,she joined the wrestling team at her high school and she was sadly not used to all the rules they had there.
She started going to a gym and it had a wrestling ring there,she would have matches with other girls there and Kelly would mostly end up on top.Kelly started doing little shows in front of people at local clubs and bars.One of Kelly's friend found out about the AFW and recommended her to join it.Kelly was signed up and was allowed into the AFW.
WINS:1 Via pinfall
Current matches:1
Losses: 1Via Pinfall
Draws:0
Last edited by 11123 on Mon Apr 07, 2014 3:11 am; edited 8 times in total



Posts

: 398


Join date

: 2012-12-07



Done and done.Also,thanks



Posts

: 398


Join date

: 2012-12-07



much nicer looking.

You're approved, you may make matches and rps as you like ^ ^



Posts

: 27333


Join date

: 2009-04-02


Age

: 97


Location

: VIP Box inside the AFWDome





Similar topics
---
Permissions in this forum:
You
cannot
reply to topics in this forum