Who is online?
In total there are
42
users online :: 1 Registered, 0 Hidden and 41 Guests :: 3 Bots
Diesel_Electric_Razor
Most users ever online was
418
on Tue Jul 30, 2019 9:51 am
Champions & #1 contenders
Looking for fun Fights
Tue Sep 27, 2022 5:34 am by Leon564
Hello folks! Putting it out that I'm available to discuss matches for either James or Melanie.
If you are trying to find their profiles you can use the character search and type in the following;
James Elforn
Melanie L'belle
------
If it's for an author of my name tag then that's me! You're free as well to throw me a friend request on Discord since I'm not in the Discord server at this time.
Leon564#4514 (Discord)
Thanks for your read and have a great
[
Full reading
]
Comments: 0
Page 1 of 4 • 1, 2, 3, 4
Match Type: Hardcore Tag
Winning Conditions: Pinfall, Submission or Knockout
Special Rules: No Holds Barred. No Disqualification. Foreign objects legal. The winning team will have a singles match against one another at a later date to determine the #1 Contender for the Hardcore TitleRiver Styx
[url=http://afwrpg.informe.com/forum/friction-roster-f10/river-styx-t9863.html:2y43zcss]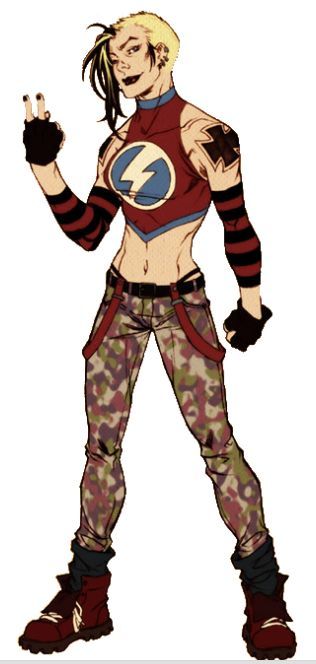 [/url:2y43zcss]
&Odessa Brock
[url=http://afwrpg.informe.com/forum/friction-roster-f10/odessa-brock-t9074.html:2y43zcss]
[/url:2y43zcss]
[size=150:2y43zcss]
Vs.
Isabella Snow
[url=http://afwrpg.informe.com/forum/friction-roster-f10/isabella-snow-t6908.html:2y43zcss]
[/url:2y43zcss]
&Kaede Misawa
[url=http://afwrpg.informe.com/forum/friction-roster-f10/kaede-misawa-t3728.html:2y43zcss]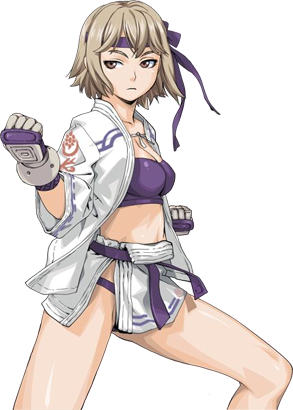 [/url:2y43zcss]

Tatyina




Posts

: 27237


Join date

: 2009-04-02


Age

: 102


Location

: VIP Box inside the AFWDome



Anyone who'd been keeping up with the hardcore scene the past few weeks would recognize the [url=https://www.youtube.com/watch?v=eR_5yeJI4L0:2qyhh6bd]guitar riff[/url:2qyhh6bd] as it strummed out over the arena - River Styx was coming.

She popped out with her middle fingers raised for both sides of the crowd, getting a chorus of boos as she strolled down to the ring and bounced along to the music. Ever since she'd called Liberty out and insulted them and their precious sexfights and Kawaii wrestling, Styx had gained some much deserved notoriety with the AFW crowd. More than a few 'Fuck River Styx' topics had come up on the message boards, and there was even some talks from the extra geeky elite to make her apologize for 'spitting in the fans' faces'. As if that was a thing that would happen in any reality. She'd do a lot more than spit on them, if given half the chance.

Styx just slid on into the ring, ignoring the crowd as she made her way to the corner. She was as focused as she ever got, mulling the situation over. This wasn't just a tag match - a weird enough choice by itself, since River didn't know or really care to know anybody in this damn company - but a strange sort of elimination match. Teaming with her potential opponent, relying on someone she'd have to beat the shit out of in a few weeks...

River liked the idea. She liked it a lot. Hell, it was creative, she couldn't knock that.

It was a hardcore match, which AFW needed a lot more of. It was opportunity to fuck around with some unsuspecting people who truly had no idea what they were getting into. And it brought her one step closer to the hardcore title. Did she want the prestige? The money? The fame? No. That belt was her ticket to getting the craziest matches she could dream of. Barbwire ring. Electric rings matches. An electrified barbwire ring! So many possibilities, so many fights to be had, and the more River won, the more she could fight. After months of waiting, the tedium was finally over. She could start doing what she was born to do: breaking bitches.

She took her position and popped out a cigarette, enjoying a drag while she waited for her future victims to show.
Last edited by 12547 on Fri Aug 22, 2014 9:06 am; edited 1 time in total
_________________

acuyra




Posts

: 19142


Join date

: 2014-02-14


Age

: 36


Location

: Charlotte, North Carolina, WOOOO!



Odessa had hardly been a part of the hardcore scene in over a year as a wrestler for AFW, but just recently she had begun to get involved, and was finding it rather enjoyable. Though she had suffered her first AFW loss in her battle with the Hardcore champion Liberty, she had gained a little bit more experience, and now, she wanted to wade in deeper. She might not be the archetype of a hardcore wrestler, but Odessa now wanted to prove herself in this particular arena.

Odessa was not using this match to get to the same place her soon-to-be partner was. She wanted no part in the ultra-brutal matches that these butch, brutish hardcore types often put themselves through. For her, her loss to Liberty had left a bad taste in her mouth, and she wanted another shot at the hardcore section of AFW.

She strode down the ramp, earning a generous applause from the audience. The ebony beauty had quite a number of enthusiastic supporters ever since she had won her match at Summer Splash. It was a much different reaction than the one the first woman to enter the ring had gotten. Odessa would smile to the crowd as she slid into the ring and checked out the woman in front of her. Her partner for the evening. Odessa raised one well-manicured eyebrow. "Hello," she would say.

Daaharu




Posts

: 10512


Join date

: 2012-09-24


Age

: 28



"You have got to be shitting me."

Styx muttered as the crowd lit up and her 'partner' came down to the ring. She hadn't exactly been keeping up with the hardcore scene - not for lack of time, she just didn't have the patience to wade through Kawaii matches and softcore porn to get at the occasional diamond in the rough. So she had no idea who this girl was, but she didn't look promising.

She was black, which was actually a nice change. Styx always went for the darker-skinned girls when she had her druthers, but they were a rare sight in the AFW, especially odd when you thought about how many Americans were on the roster. But as far the actual match went, nothing about her instilled confidence. Big tits, big ass, all wrapped up in tight little package, and the crowd was oogling her every step. Cecilia Northman with a palette swap. Another supermodel, another pretty face, the same oversexed stereotype that AFW was practically choking on. If this was what passed for hardcore in Japan, no wonder the scene was bone dry.

But being pissed about it wasn't going to change anything. Like it or not - most definitely not - this little slattern was her partner. Sure, Styx would royally wreck her shit at a later date, but for now, they had to reach some agreement and achieve the mutual goal so they could get to that later date at some point.

She looked the woman over and raised an eyebrow of her own. "Hey." Fuck. She should say something else, get on her good side a little. A compliment. Something. Anything. "Nice tits." That worked. And quite true. "River Styx. Seems like we're partners for the evening - think you can hold your own weight?"
Last edited by 12547 on Wed Aug 27, 2014 7:55 am; edited 1 time in total
_________________

acuyra




Posts

: 19142


Join date

: 2014-02-14


Age

: 36


Location

: Charlotte, North Carolina, WOOOO!



There was no recognition on the brutish womanâ€
s face, which strongly suggested to Odessa that she had no idea who the ebony beauty was. Well, Odessa supposed that was understandable, though one would have to miss quite a few AFW shows in order to be unaware of a wrestler who had been getting around as much as Odessa.
As she was being checked out, Odessa took this opportunity to look her partner up and down. She had to admit that she was impressed by the womanâ€
s powerful build, which, unlike Odessaâ€
s, was not hidden under a set of generous curves. The woman did have a chest, albeit one not quite as big as Odessaâ€
s, but other than that there was very little which made her seem feminine. At least she seemed pleasant enough when she spoke. Odessa snorted and smiled at her partnerâ€
s greeting. "Thank you. I do my best to take good care of them," Odessa would reply, patting the sides of her own breasts. "And Iâ€
m quite sure I can hold my own weight—itâ€
s not my first hardcore match, you know, darling." She would extend a hand to shake. "Shall I assume River Styx is your name? Itâ€
s quite unique, you know. Has a lovely sort of ring to it. My name is Odessa Brock."

Daaharu




Posts

: 10512


Join date

: 2012-09-24


Age

: 28



Odessa, Odessa, Odessa...Brock. It rolled off the tongue nicely, Styx would give her that much. And it did sound somewhat familiar, though Styx was having trouble placing it. Maybe a fight would help jog her memory, who knew?

Styx stared at Odessa's hand for a moment, trying to remember the last time anyone offered her a handshake and failing miserably at it. She was quite sure no one had ever called her 'darling', that was for sure, so this was turning out to be a day of firsts. She took Odessa's hand and gave it a shake...a hard shake. She didn't put her full power into it, but she applied enough pressure to test the girl's strength and see how much muscle that fine ass of hers was hiding. The message was clear - they could be friends today, but tomorrow...

"River's fine. Or Styx." The barest hint of a smirk ran up her lips, as she looked deep into those green eyes. "Either, or."
_________________

acuyra




Posts

: 19142


Join date

: 2014-02-14


Age

: 36


Location

: Charlotte, North Carolina, WOOOO!



As Styx and Odessa shook hands a single flake of what looked like snow drifted down from the rafters to land upon their joined hands, feeling cool to the touch as it melted over their warm skin. A few seconds would pass before the lights darkened and beams of purple light began to drift over the crowd, snow falling throughout the arena just as a [url=https://www.youtube.com/watch?v=7qrRzNidzIc:1ze86ep2]guitar[/url:1ze86ep2] could be heard over the speakers, growing more intense by the second until the various beams of purple light suddenly converged on the stage where Isabella Snow now stood.

She wore a purple top that clung tightly to her body along with a pair of black pants and a jacket to match them, her hands clad in fingerless purple gloves while her foot wore boots to go with her pants. Not shy about her body Isabella's outfit exposed just the right amount of skin in her opinion, enough to entice but not so much that she was just wearing her underwear in the ring like so many women here seemed to enjoy. The spotlights would slowly spread out until the full length of the entrance ramp was aglow with purple light, ensuring that while the rest of the arena and even the ring were dark they would all be able to see her clearly enough.

Isabella stood there with her hands on her hips gazing out over the arena until she heard the front man in her chosen song begin to sing in earnest, only then did she step from the stage and begin the long walk down to the ring where her opponents waited. The crowd as ever was a fickle mistress but tonight the cheers seemed to overpower the jeers, every fan booing her quickly drowned out by the roar of those chanting her name. Unlike Styx and Odessa who had interacted with the crowd in quite contrasting methods Isabella lay somewhere in the middle of that spectrum. She did not run over to shake everyone's outstretched hand but neither did she ignore them or introduce them to her middle fingers, she simply smiled and waved along her walk down to the ring, giving just enough of herself to satisfy the masses but no more.

As she neared the ring the lights followed, leaving the ramp to now highlight the ring itself in purple while she climbed up onto the apron and then stepped through the ropes, a look of amusement on Isabella's face as she glanced over Styx and Odessa. Ms. Brock she already knew quite well from their run in even before Odessa had her first AFW match while all she knew about Styx was the woman had some sort of jealousy issue, having gone off on a rant about sex matches and the like. Looking at her up close Isabella's suspicion about her just being an envious bitch grew strong, she just hoped the woman fought half as good as she mouthed off.

"Good to see you again Odessa, who is your new friend?" Isabella said with just enough sarcasm to her words to make sure neither woman truly believed she thought them to be anything but forced allies, just as she would be with her partner for the evening. Her icy blue eyes fell upon Styx and after a quick visual inspection her smile grew wider, she said nothing however before turning back to Odessa.
Last edited by 10067 on Fri Aug 29, 2014 2:02 am; edited 2 times in total

daemongirl




Posts

: 4410


Join date

: 2012-03-31


Age

: 32



It took a few seconds, but River Styx would accept Odessaâ€
s proferred hand, gripping it tightly and giving Odessa a hard, firm shake, obviously trying to test Odessaâ€
s strength. The ebony beauty would still be smiling as she squeezed her partnerâ€
s hand in response, pumping it up and down a couple of times before letting it go. "Hmm…I might go with River, then. Itâ€
s much more pleasing as it comes off the tongue," she would say. Just then, something like snow began to fall, the lights dimmed, and a new musical theme began to play.
"Oh, goodness, she certainly has a flair for the dramatic," Odessa would snort with a smile, as she saw the other white-haired woman walking down the ramp. Of course, the other team for this match would feature someone she had gotten to know quite well several months prior. Someone with whom she had a very…interesting relationship. Facing off with Isabella in the ring was going to be very interesting indeed.
"Oh, hello there, Bella darling," Odessa would greet her rival, glancing conspiratorially at River and givin her partner a smile before walking up to Isabella. "This is River Styx. She and I will be having quite a lot of fun with you in this match. But no need to be jealous, Bella dear; I still like you, too." Odessa would cup Isabellaâ€
s cheeks in her hands and pull her opponentâ€
s face into her own, giving her a long, wet, tongue-filled kiss as a way to throw down the proverbial gauntlet. When she would break apart from Isabella a good ten seconds later, Odessa would laugh and lick her lips, backing up a couple of steps to give Isabella room to react.

Daaharu




Posts

: 10512


Join date

: 2012-09-24


Age

: 28



The audience went into a frenzy as Isabella and Odessa had their little confrontation, if you could even call it that. It was pretty hot, Styx could admit - she didn't care much for that sort of thing in a real match, but two fine girls making out was never something she would shy away from. Still, though, she was only half-paying attention to the display. Her mind was more focused on important matters. Isabella's big entrance, the flair, the glamour, none of it really fazed Styx. Sure, she was hot. They both were. But could they fight? Could they make this a hardcore match worthy of the name? That's what Styx was here for.

Namely, she was contemplating the steel bat and the golf club she'd just pulled out from under the ring. Which to go with? The bat had more heft, obviously. Better grip. More substantial. But the golf club could make better, quick swings. And the smaller surface area guaranteed a better impact on the bones, not to mention that you could use the end of the club like a hook - hit your opponent in the side, pull it in, let the putter clip them on the back for some extra damage. But you had to take into account the usability, too. The golf club would probably get bent after a few good strikes, whereas the bat could go all night long.

Decisions, decisions.

She just shrugged and tossed them both in the ring, then looked back as Odessa finished her little makeout session with the white-haired woman. "If you two ladies are done kissing, I've got some ass-kicking for you."
_________________

acuyra




Posts

: 19142


Join date

: 2014-02-14


Age

: 36


Location

: Charlotte, North Carolina, WOOOO!



Isabella glanced from Odessa over to River Styx, an odd name that had her wondering if the woman had chosen it simply because it sounded tough or if it had something to with the river being made from the spirits of the dead. Or was it that it made you forget your life? Isabella hadn't paid much attention to mythology in school that didn't have to do with the norse myths so she wasn't certain, either way though this was the first time she had stepped into the ring with someone who seemed to be using a stage name rather than their real one. At first glance River certainly looked the part of a hardcore wrestler but appearances could be deceiving, she would just have to watch the woman closely to see just how well she could fight once the match got underway.

"Thats certainly an interesting name and while Odessa likes to use Bella mines actually Isabella Snow." She said correcting what Odessa had introduced her as, not that she minded being called Bella but those who did needed to be in her good graces to do so without repercussion. Before she could say more Odessa, as forward as always, brushed her hand along Isabella's cheek with the American woman quickly reacting by grabbing onto the woman's wrist, her eyes narrowed until Odessa leaned in and pressed her lips to hers.

The move took Isabella by surprise to which her wide open eyes could attest, but within seconds she embraced the uncalled for embrace and battled the woman with her tongue, the end result being a fiery kiss that had the crowd going wild even before the match began. Her left arm slid around the woman's back with Isabella grasping Odessa's ass firmly, her powerful fingers digging into the tight flesh as she pulled her closer, their equally large breasts mashed together as neither woman backed down. After ten seconds had passed she could feel Odessa pulling away and Isabella let her, licking her lips with an amused look on her face even as she noticed a couple new weapons on the ring floor.

With an eyebrow raised she looked back over to Styx and just laughed, taking a step towards the golf club as she did so. "If you feel left out so ask your partner here, she isn't too conservative in handing them out."

daemongirl




Posts

: 4410


Join date

: 2012-03-31


Age

: 32



Page 1 of 4 • 1, 2, 3, 4
Similar topics
---
Permissions in this forum:
You
cannot
reply to topics in this forum