Who is online?
In total there are
66
users online :: 2 Registered, 0 Hidden and 64 Guests :: 3 Bots
Cirno
,
Teenwrestler
Most users ever online was
418
on Tue Jul 30, 2019 9:51 am
Champions & #1 contenders
Looking for match for Enki
Sun Sep 11, 2022 7:52 pm by Void Effect
Comments: 0
Match Hunting
Sat Aug 27, 2022 12:33 am by GrandAkumaShogun
Hello all who take the time to read this. I'm hoping to get back into the swing of things by having one or more of my boys in a match. If you're interested feel free to hmu on pm or on here and we can decide who will be in the match and we can either plan it or play it by ear. Hope to get a chance to interact with someone I have yet to before. Thank you for your time.
Comments: 2
Looking for potential squash matches.
Fri Sep 02, 2022 2:42 pm by Jobber/squashfan
Hello! I am looking for potential squash matches. i am a fan of one sided matches and am fine with playing either side of the squasher of the jobber! My roster is listed below. You can reach me on here through DM or feel free to message me on discord! squash/jobberfan#6084
Hannah Venturi
Spoiler:
https://www.afwrpg.com/t22038-hannah-venturi
Kayla Tsunade
Spoiler:
…
[
Full reading
]
Comments: 0
Page 1 of 12 • 1, 2, 3 ... 10, 11, 12
Match Type: Hardcore Tag
Winning Conditions: Pinfall, Submission or Knockout
Special Rules: No Holds Barred. No Disqualification. Foreign objects legal. The winning team will have a singles match against one another at a later date to determine the #1 Contender for the Hardcore Title
River Styx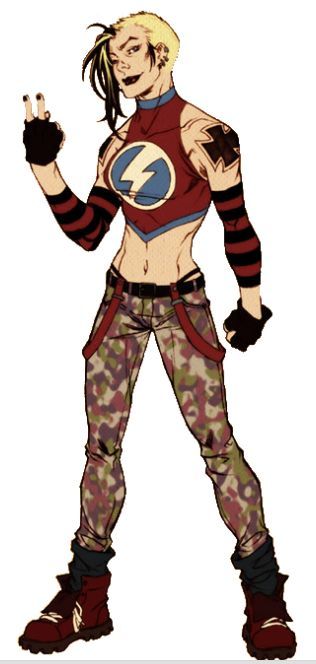 &
Odessa Brock
Vs.
Isabella Snow
&
Kaede Misawa
acuya
Anyone who'd been keeping up with the hardcore scene the past few weeks would recognize the guitar riff as it strummed out over the arena - River Styx was coming.
She popped out with her middle fingers raised for both sides of the crowd, getting a chorus of boos as she strolled down to the ring and bounced along to the music. Ever since she'd called Liberty out and insulted them and their precious sexfights and Kawaii wrestling, Styx had gained some much deserved notoriety with the AFW crowd. More than a few 'Fuck River Styx' topics had come up on the message boards, and there was even some talks from the extra geeky elite to make her apologize for 'spitting in the fans' faces'. As if that was a thing that would happen in any reality. She'd do a lot more than spit on them, if given half the chance.
Styx just slid on into the ring, ignoring the crowd as she made her way to the corner. She was as focused as she ever got, mulling the situation over. This wasn't just a tag match - a weird enough choice by itself, since River didn't know or really care to know anybody in this damn company - but a strange sort of elimination match. Teaming with her potential opponent, relying on someone she'd have to beat the shit out of in a few weeks...
River liked the idea. She liked it a lot. Hell, it was creative, she couldn't knock that.
It was a hardcore match, which AFW needed a lot more of. It was opportunity to fuck around with some unsuspecting people who truly had no idea what they were getting into. And it brought her one step closer to the hardcore title. Did she want the prestige? The money? The fame? No. That belt was her ticket to getting the craziest matches she could dream of. Barbwire ring. Electric rings matches. An electrified barbwire ring! So many possibilities, so many fights to be had, and the more River won, the more she could fight. After months of waiting, the tedium was finally over. She could start doing what she was born to do: breaking bitches.
She took her position and popped out a cigarette, enjoying a drag while she waited for her future victims to show.
Daaharu
Odessa had hardly been a part of the hardcore scene in over a year as a wrestler for AFW, but just recently she had begun to get involved, and was finding it rather enjoyable. Though she had suffered her first AFW loss in her battle with the Hardcore champion Liberty, she had gained a little bit more experience, and now, she wanted to wade in deeper. She might not be the archetype of a hardcore wrestler, but Odessa now wanted to prove herself in this particular arena.
Odessa was not using this match to get to the same place her soon-to-be partner was. She wanted no part in the ultra-brutal matches that these butch, brutish hardcore types often put themselves through. For her, her loss to Liberty had left a bad taste in her mouth, and she wanted another shot at the hardcore section of AFW.
She strode down the ramp, earning a generous applause from the audience. The ebony beauty had quite a number of enthusiastic supporters ever since she had won her match at Summer Splash. It was a much different reaction than the one the first woman to enter the ring had gotten. Odessa would smile to the crowd as she slid into the ring and checked out the woman in front of her. Her partner for the evening. Odessa raised one well-manicured eyebrow. "Hello," she would say.
acuya
"You have got to be shitting me."
Styx muttered as the crowd lit up and her 'partner' came down to the ring. She hadn't exactly been keeping up with the hardcore scene - not for lack of time, she just didn't have the patience to wade through Kawaii matches and softcore porn to get at the occasional diamond in the rough. So she had no idea who this girl was, but she didn't look promising.
She was black, which was actually a nice change. Styx always went for the darker-skinned girls when she had her druthers, but they were a rare sight in the AFW, especially odd when you thought about how many Americans were on the roster. But as far the actual match went, nothing about her instilled confidence. Big tits, big ass, all wrapped up in tight little package, and the crowd was oogling her every step. Cecilia Northman with a palette swap. Another supermodel, another pretty face, the same oversexed stereotype that AFW was practically choking on. If this was what passed for hardcore in Japan, no wonder the scene was bone dry.
But being pissed about it wasn't going to change anything. Like it or not - most definitely not - this little slattern was her partner. Sure, Styx would royally wreck her shit at a later date, but for now, they had to reach some agreement and achieve the mutual goal so they could get to that later date at some point.
She looked the woman over and raised an eyebrow of her own. "Hey." Fuck. She should say something else, get on her good side a little. A compliment. Something. Anything. "Nice tits." That worked. And quite true. "River Styx. Seems like we're partners for the evening - think you can hold your own weight?"
Daaharu
There was no recognition on the brutish woman's face, which strongly suggested to Odessa that she had no idea who the ebony beauty was. Well, Odessa supposed that was understandable, though one would have to miss quite a few AFW shows in order to be unaware of a wrestler who had been getting around as much as Odessa.
As she was being checked out, Odessa took this opportunity to look her partner up and down. She had to admit that she was impressed by the woman's powerful build, which, unlike Odessa's, was not hidden under a set of generous curves. The woman did have a chest, albeit one not quite as big as Odessa's, but other than that there was very little which made her seem feminine. At least she seemed pleasant enough when she spoke. Odessa snorted and smiled at her partner's greeting. "Thank you. I do my best to take good care of them," Odessa would reply, patting the sides of her own breasts. "And I'm quite sure I can hold my own weight—it's not my first hardcore match, you know, darling." She would extend a hand to shake. "Shall I assume River Styx is your name? It's quite unique, you know. Has a lovely sort of ring to it. My name is Odessa Brock."
acuya
Odessa, Odessa, Odessa...Brock. It rolled off the tongue nicely, Styx would give her that much. And it did sound somewhat familiar, though Styx was having trouble placing it. Maybe a fight would help jog her memory, who knew?
Styx stared at Odessa's hand for a moment, trying to remember the last time anyone offered her a handshake and failing miserably at it. She was quite sure no one had ever called her 'darling', that was for sure, so this was turning out to be a day of firsts. She took Odessa's hand and gave it a shake...a hard shake. She didn't put her full power into it, but she applied enough pressure to test the girl's strength and see how much muscle that fine ass of hers was hiding. The message was clear - they could be friends today, but tomorrow...
"River's fine. Or Styx." The barest hint of a smirk ran up her lips, as she looked deep into those green eyes. "Either, or."
daemongirl
As Styx and Odessa shook hands a single flake of what looked like snow drifted down from the rafters to land upon their joined hands, feeling cool to the touch as it melted over their warm skin. A few seconds would pass before the lights darkened and beams of purple light began to drift over the crowd, snow falling throughout the arena just as a guitar could be heard over the speakers, growing more intense by the second until the various beams of purple light suddenly converged on the stage where Isabella Snow now stood.
She wore a purple top that clung tightly to her body along with a pair of black pants and a jacket to match them, her hands clad in fingerless purple gloves while her foot wore boots to go with her pants. Not shy about her body Isabella's outfit exposed just the right amount of skin in her opinion, enough to entice but not so much that she was just wearing her underwear in the ring like so many women here seemed to enjoy. The spotlights would slowly spread out until the full length of the entrance ramp was aglow with purple light, ensuring that while the rest of the arena and even the ring were dark they would all be able to see her clearly enough.
Isabella stood there with her hands on her hips gazing out over the arena until she heard the front man in her chosen song begin to sing in earnest, only then did she step from the stage and begin the long walk down to the ring where her opponents waited. The crowd as ever was a fickle mistress but tonight the cheers seemed to overpower the jeers, every fan booing her quickly drowned out by the roar of those chanting her name. Unlike Styx and Odessa who had interacted with the crowd in quite contrasting methods Isabella lay somewhere in the middle of that spectrum. She did not run over to shake everyone's outstretched hand but neither did she ignore them or introduce them to her middle fingers, she simply smiled and waved along her walk down to the ring, giving just enough of herself to satisfy the masses but no more.
As she neared the ring the lights followed, leaving the ramp to now highlight the ring itself in purple while she climbed up onto the apron and then stepped through the ropes, a look of amusement on Isabella's face as she glanced over Styx and Odessa. Ms. Brock she already knew quite well from their run in even before Odessa had her first AFW match while all she knew about Styx was the woman had some sort of jealousy issue, having gone off on a rant about sex matches and the like. Looking at her up close Isabella's suspicion about her just being an envious bitch grew strong, she just hoped the woman fought half as good as she mouthed off.
"Good to see you again Odessa, who is your new friend?" Isabella said with just enough sarcasm to her words to make sure neither woman truly believed she thought them to be anything but forced allies, just as she would be with her partner for the evening. Her icy blue eyes fell upon Styx and after a quick visual inspection her smile grew wider, she said nothing however before turning back to Odessa.
Daaharu
It took a few seconds, but River Styx would accept Odessa's proferred hand, gripping it tightly and giving Odessa a hard, firm shake, obviously trying to test Odessa's strength. The ebony beauty would still be smiling as she squeezed her partner's hand in response, pumping it up and down a couple of times before letting it go. "Hmm…I might go with River, then. It's much more pleasing as it comes off the tongue," she would say. Just then, something like snow began to fall, the lights dimmed, and a new musical theme began to play.
"Oh, goodness, she certainly has a flair for the dramatic," Odessa would snort with a smile, as she saw the other white-haired woman walking down the ramp. Of course, the other team for this match would feature someone she had gotten to know quite well several months prior. Someone with whom she had a very…interesting relationship. Facing off with Isabella in the ring was going to be very interesting indeed.
"Oh, hello there, Bella darling," Odessa would greet her rival, glancing conspiratorially at River and givin her partner a smile before walking up to Isabella. "This is River Styx. She and I will be having quite a lot of fun with you in this match. But no need to be jealous, Bella dear; I still like you, too." Odessa would cup Isabella's cheeks in her hands and pull her opponent's face into her own, giving her a long, wet, tongue-filled kiss as a way to throw down the proverbial gauntlet. When she would break apart from Isabella a good ten seconds later, Odessa would laugh and lick her lips, backing up a couple of steps to give Isabella room to react.
acuya
The audience went into a frenzy as Isabella and Odessa had their little confrontation, if you could even call it that. It was pretty hot, Styx could admit - she didn't care much for that sort of thing in a real match, but two fine girls making out was never something she would shy away from. Still, though, she was only half-paying attention to the display. Her mind was more focused on important matters. Isabella's big entrance, the flair, the glamour, none of it really fazed Styx. Sure, she was hot. They both were. But could they fight? Could they make this a hardcore match worthy of the name? That's what Styx was here for.
Namely, she was contemplating the steel bat and the golf club she'd just pulled out from under the ring. Which to go with? The bat had more heft, obviously. Better grip. More substantial. But the golf club could make better, quick swings. And the smaller surface area guaranteed a better impact on the bones, not to mention that you could use the end of the club like a hook - hit your opponent in the side, pull it in, let the putter clip them on the back for some extra damage. But you had to take into account the usability, too. The golf club would probably get bent after a few good strikes, whereas the bat could go all night long.
Decisions, decisions.
She just shrugged and tossed them both in the ring, then looked back as Odessa finished her little makeout session with the white-haired woman. "If you two ladies are done kissing, I've got some ass-kicking for you."
daemongirl
Isabella glanced from Odessa over to River Styx, an odd name that had her wondering if the woman had chosen it simply because it sounded tough or if it had something to with the river being made from the spirits of the dead. Or was it that it made you forget your life? Isabella hadn't paid much attention to mythology in school that didn't have to do with the norse myths so she wasn't certain, either way though this was the first time she had stepped into the ring with someone who seemed to be using a stage name rather than their real one. At first glance River certainly looked the part of a hardcore wrestler but appearances could be deceiving, she would just have to watch the woman closely to see just how well she could fight once the match got underway.
"Thats certainly an interesting name and while Odessa likes to use Bella mines actually Isabella Snow." She said correcting what Odessa had introduced her as, not that she minded being called Bella but those who did needed to be in her good graces to do so without repercussion. Before she could say more Odessa, as forward as always, brushed her hand along Isabella's cheek with the American woman quickly reacting by grabbing onto the woman's wrist, her eyes narrowed until Odessa leaned in and pressed her lips to hers.
The move took Isabella by surprise to which her wide open eyes could attest, but within seconds she embraced the uncalled for embrace and battled the woman with her tongue, the end result being a fiery kiss that had the crowd going wild even before the match began. Her left arm slid around the woman's back with Isabella grasping Odessa's ass firmly, her powerful fingers digging into the tight flesh as she pulled her closer, their equally large breasts mashed together as neither woman backed down. After ten seconds had passed she could feel Odessa pulling away and Isabella let her, licking her lips with an amused look on her face even as she noticed a couple new weapons on the ring floor.
With an eyebrow raised she looked back over to Styx and just laughed, taking a step towards the golf club as she did so. "If you feel left out so ask your partner here, she isn't too conservative in handing them out."

daemongirl




Posts

: 4410


Join date

: 2012-03-31


Age

: 32



OmegaVan0
Kaede soon appeared on the stage with no music to accompany her entrance. Although she was late for her match, she did not seem to care much as she took her time in walking down to the ring despite what was going on in the ring at the time. Even more perculiar was the look on her face, it was different than her stoic, stoned face that reflected her serious focused nature. Now her looked was...disinterested. The lack of urgency was made even more clear when Kaede did not join her partner in the ring and instead opted to walk a lap around the ring, looking at the situation between the three other wrestlers that were involved in the match.

Whether if she was watching intently or casually surveying the ring, her outer facade did not match the stakes that was involved with the outcome of the match, a chance to compete in a number one contender's match for the Hardcore Title as Kaede neared her lap as she would then climb on to the apron, however she did not enter the ring just yet as she stood behind her partner, looking far too relax for this occasion.


acuya
Well, hello there. This was a little interesting.

Styx was expecting another glamour girl to come strutting down this runway, but instead she got the Karate Kid. She looked fresh out of the dojo with a little X-rated flair, sexy and serene at the same time. Bored look on her face. Not a word spoken as she walked around the ring. No music, no flair, no...anything. It was like she barely even noticed anyone but herself, like they weren't worth second, third, and fourth thoughts. She looked like she gave less of a shit than Styx did, and Styx thought she was quite low.

"Oh, see her? Her, I like." Styx gave Odessa a little nudge and pointed at the new girl, leaning to the side so she could get a better look past Isabella. She smiled wide and waved at her, like they were two old friends meeting on the street. "Yeah. Yeah. There's my bitch. Let's say you focus on settling scores with Isabella and I'll try to get the judo babe to make some noise? Sound good? Mix it up a little to keep it fun, but I like the quiet ones."


Daaharu
Odessa relished the surprised look in Isabella's eyes as she was caught in a furiously passionate kiss. To her credit, the American adapted well, and Odessa would moan very softly as her ass was groped, and as Isabella's tongue would come out to tangle with hers competitively. The kiss was delicious, but it could not last for too long, and, after ten seconds, Odessa would pull away, grinning. She reached up and patted Isabella's head. "Good girl," she cooed, before turning to see what her new partner was up to.

River Styx had pulled out a pair of weapons from underneath the ring. Odessa looked at them and frowned. "What are we, barbarians?" she would ask. Odessa had never been very fond of weaponry. Before she could formulate a protest, however, Isabella's partner would finally arrive. Or, rather, Odessa would finally notice her. The martial artist was not exactly making her presence known as she stalked around the ring.

The ebony beauty would chuckle as she heard her own partner's approving words in regards to the new arrival. "She does look like quite the customer," she would muse, before turning her head to River and smiling. She liked the easygoing, casual tone that the brutish wrestler had. "You know, River, though we might have our differences, I think the two of us are going to make quite the effective team."

She would reach out and pat River on the back, and then, she would walk back over to Isabella. "Well, Bella, there's your partner. Why don't you go and make nice with her, huh? Introduce yourself. Go along, darling." Odessa would grab Isabella's shoulder and forcefully turn the other white-haired wrestler around, giving her a quick swat on the tush, like a mother sternly encouraging her young daughter to go and get ready for bedtime.


daemongirl
Isabella shared some of the hesitation that Odessa had over the use of weapons, to her they were often more a symbol of your own weakness than strength, but neither was Isabella an idiot to leave herself unarmed when all her enemies around her did not share her view point. Glancing down at the golf club she just laughed softly at Odessa's remark, reaching over to poke the woman rather hard in her right breast. "Then don't use them Odessa, but I hope you don't mind if I do." Isabella proclaimed with a wink and another low bit of laughter, the woman not even noticing that someone new had stepped into the arena.

There was no music or any fanfare, the crowd themselves barely reacted at first as half of them overlooked the unassuming woman coming down the ramp in favor of keeping their eyes glued to the hot action of another kind inside the ring. Isabella glanced sideways at the crowd as they began to rouse but she thought little of it, in fact it wasn't until she caught River trying to peer around her that Isabella realize someone, likely her partner for the evening, was making their way down to the ring. Isabella turned her body just enough around to catch sight of the woman making her way down to the ring, but instead of climbing up to join them she took a lap around the ring, leaving Isabella figuratively scratching her head at this odd little woman.

She would have had to have been deaf not to overhear River as she discussed the new arrival with her partner, Isabella simply rolling her eyes as to her River was simply picking out the smallest one amongst them thinking she would be easy prey. "Thats your type River? Noted." She said with just a hint of sarcasm in her voice while she continued to study her opponents. Odessa and River seemed to be getting along well but she didn't feel too confidant that she and her team mate would have similar chemistry, the girl was just too quiet.

Isabella had also now decided that she wasn't much of a fan for the way Odessa was addressing her, especially now as the woman talked to her as if she was a small girl rather than the imposing woman that she was, it was almost enough to make her forget her good will towards her. The grabbing of her shoulder was too much however and Isabella twisted out of her grip, slapping the hand away that had clearly been meant for her ass while her eyes narrowed in her annoyance. "Don't push it." Was all she said before turning around to introduce herself to her partner. "I'm Isabella Snow and it seems you and I will be partnering up to teach these girls a lesson in hardcore." Isabella said while pointing her thumb back over her shoulder to indicate their opponents. "What do you say we enjoy ourselves while doing so?"


acuya
River just shrugged at Isabella. Truth be told, she'd gladly fuck up all of them if given half a chance, but she did have her preferences. Plus, she liked the kinky judo outfit, complete with a convenient belt that gave Styx al sorts of idea. Choking out a martial artist with her belt? Styx didn't have a bucket list, but that would be around the top if she did.

But enough of the chat - the crowd was starting to get restless, and for once she didn't blame. Styx needed to hit something or watch someone hit something. Either way, stimulus was required. "All right, sugar tits, violence is calling." She slapped Odessa's - admittedly delicious - ass and walked over to the corner, leaning against the ropes. "And yeah, we might make a good team, I'll give you that. Really interested in what happens after this match, though." She gave Odessa the most innocent smile she could, which probably wouldn't have fooled a blind man. "But until then? I'll play nice."

Styx patted her sides, feeling the brass knuckles on one side and her freshly made pouch of black tar on the other. Victory insurance. "You want to go first or me? I'm not picky."
Last edited by acuya on Thu Sep 04, 2014 11:20 am, edited 1 time in total.


OmegaVan0
Kaede stood on the ring apron as she looked at the more imposing members of the match, all of which was taller than her by a few inches, however it did not matter for the judo girl, size does not matter to her as she watched one of the girls walk towards her, presumably her partner for the day. She greeted her in a friendly matter however all she got from Kaede was a sly smirk as she stepped through the ropes and entered the ring. Beyond that she didn't try to communicate with her partner anymore as she walked up the side of her and stood side by side against the other two.

Standing across of them their opponents started to move back to their corner as Kaede turned her attention to the weapons that were provided for this fight as Kaede began thinking of all kinds of things to do with the magnificent tools of destruction laying around them as her eyes darted from weapon to weapon, she couldn't help but smile a little bigger with all of the toys laying around her. After looking at the toys on the floor, Kaede turned her eyes to the one called River, she was definitely one who looked rough around the edges and even rougher on the inside.

But what caught Kaede's eyes the most was in fact River's eyes, or rather the look in them. They had the same look of destruction that Kaede sought for. Quite an interesting thing to find in a wrestling ring and it invigorated Kaede as she cracked her neck, maybe this match had a few more reasons to be serious in than Kaede thought as she began cracking her knuckles in anticipation. "Whose first?" was the only words she said to her partner, now that a sudden interest sprung in the judo girl.


Daaharu
Odessa was going pretty far, being very bold as she teased Isabella and tried to swat her on the tush like a mother might do to a petulant child. Isabella intercepted her hand, of course; the lighter-skinned beauty always seemed to ruin moments like that when Odessa was only trying to have a little fun with her. "Oh, come on, Bella…" Odessa would complain, but she would turn away from Isabella and return her attention to her partner.

River Styx was even less respectful towards Odessa than Odessa was towards Isabella, giving her a slap on the ass and addressing her by a rather unusual nickname. "Eh…'sugar tits?' Come now, River…at least have the decency to refer to your partner by her real name, won't you?" she would ask. She glanced back over to Isabella and her partner. It seemed the two of them weren't spending much time getting acquainted. The time to fight was now.

"I'll start us off," Odessa would say, patting River on the shoulder and motioning for her to get out of the ring and into their corner. "Be ready for the tag. This match might be full of surprises."

After appointing herself the starter for her team, Odessa would stride into the center of the ring and point at her rival. "Bella, dear, why don't we start this off? Give these two barbarians a show and make the whole crowd salivate as they watch me beat you down?" She crooked her finger, beckoning Isabella.


acuya
It occurred to River that, if this was really a tag match with no disqualification, there was absolutely nothing to stop her from infinitely breaking out of the corner and just beating on whomever she pleased. She could interrupt pins and submissions indefinitely and while she assumed she still had to be the legal person to tag in, the sky was the limit otherwise. She might have some fun, here, after all.

"Hey, 'sugar tits' is a term of endearment where I come from." No, it wasn't. "But all right, you two lovebirds have at it. Play nice, but not too nice. The only bodily fluid I want to see is red."

Styx stepped back over the ropes and took up her position in the corner, leaning against the ropes as she watched. She would keep her distance for now and just let the two glamour girls go at it. She was curious to see if they were more than pretty faces, and it was probably a good idea to get a read on how they both fought before she stepped in. A little more intel wouldn't hurt.


daemongirl
Isabella put on a pleasant enough smile as she tried to be diplomatic with her partner for the evening's match but all she got back as a reward was a blank stare and a grin from the judo girl, testing Isabella's ability to restrain herself as her first instinct was to poke the girl in the head and ask her again, just a bit louder. The woman would step between the ropes without a single word spoken, Isabella didn't even know what the woman's name was and here they were about to fight two women of which she knew first hand how tough one was and speculated the other wasn't much easier.

Isabella turned around so as to at least appear like she was standing by her partner against the other pair but she knew Odessa wouldn't be fooled by such an act, annoyingly the woman seemed to have the ability to see through her just as she felt she could do to her. If the fates had been kinder she would have been teamed with Odessa then River and the oddball next to her could be weird together and she could partner with someone who could actually speak and understand her, but it seemed she was just going to have to trust the judo girl could at least fight, until she knew otherwise.

Looking across the ring Isabella could see however that some cracks appeared to be forming in the armor that was the other team, more specifically Odessa growing a little weary of how River addressed her. It actually made Isabella laugh to see it for it was nearly identical to how Odessa had kept calling her Bella and tried to smack her on the rear, either River meant to do that or it was just a funny coincidence. Once the two had gotten things settled Odessa took the lead and declared she would begin. Isabella smiled and held out her arm in front of the judo girl, telling her "I've got this" before stepping towards the center of the ring. "

"Sounds good enough to me, I've been wanting to get my hands back on you since our last meeting after all." She said with her hands on her hips as she let her eyes roam over the figure of Odessa, admiring those curves as she had when they first met only this time Odessa was clad in her wrestling gear which heightened the woman's sexuality. Too bad she would have to ruin that flawless look she had right then.


Daaharu
As much fun as it would have been, Odessa thought, to team up with Isabella, she felt that it was better this way. They wouldn't have been able to fight each other were they on the same team, and that was something that Odessa had been eagerly anticipating ever since they spent that night together beating each other up and subsequently fucking each other into unconsciousness. In the future, Odessa could see herself teaming up with Isabella. In fact, she could see herself spending quite a lot of time with Isabella.

But first, they had to try to decide which of them was the stronger, here tonight, in this ring. Odessa smiled as she watched Isabella step forward to meet her. "I'm sure you've been drooling at the prospect of getting your hands on me, Bella dear," Odessa would say. "We'll just see if you can stand being in close contact with me without your lust overwhelming you, my darling. It will be difficult, but you'll have to try."

In a standard match, Odessa might have offered her opponent a test of strength to start off. But this was a hardcore match. She was going to do her best to beat Isabella bloody, and she hoped that Isabella would do her the honor of making the same effort. And so, still smiling, Odessa would put her fists up and wait for the bell to ring. When it did, she would try to start this match off with a bang, lunging forward and throwing first a quick left jab, and then a harsh right hook to Isabella's face.

daemongirl




Posts

: 4410


Join date

: 2012-03-31


Age

: 32



daemongirl
Isabella never sounded more like the queen persona she had wrapped herself up in than when she truly laughed, it was haughty and had a hint of the same arrogance that seemed to permeate every facet of Isabella's character, yet it was impossible to mistake it for anything but the genuine article as one could hear the pure joy in it. She laughed like that for several seconds after hearing Odessa accuse her of being unable to control her more base urges, her right hand raised with the palm facing Odessa as she asked for another moment to collect herself. "Now that is rich Odessa dear..." Isabella replied while still chuckling softly beneath her breath and only once she had calm a few seconds later did she finish her thought.

"Somehow amidst the brutal slams and devastating holds of this hardcore match I think I will keep my baser impulses in check, though if the same can be said for you well....that remains to be seen doesn't it?" She finished with her hands on her hips which were stuck out to the right a bit, showing off the definition of your powerful abs and the taut muscles in her legs which flexed against the skin tight fabric of her pants.

She remained as such until the bell for the match rang for everyone to hear, the crowd cheering enthusiastically now that the bloodshed could finally begin. There were moments when Isabella truly despised the fans who came to cheer them on as they put themselves through greater and greater danger in order to satisfy their blood lust, but given how much she loved to go wild in a fight she forgave them for it. Odessa came at her like a boxer which she suddenly wondered if that was what the woman had come from in England, but she didn't have long to think on the matter as Odessa pressed her with a quick series of punches. Isabella met them head on however in a fashion quite fitting for her, first catching the jab with her right hand and then doing the same to the right hook, her arms pushed back so that her hands were just inches in front of her but she smiled and then pulled on them, dragging Odessa in for a headbutt to start the fighting.


Daaharu
Odessa enjoyed seeing Isabella smile. The self-styled Northern Queen had quite the lovely face, no matter the expression which spread across it. But it was nice to see Isabella showing some genuine emotion through her typically carefully-controlled countenance.

Turnabout was fair play, of course, and Isabella would throw Odessa's voiced concern back in her face. Odessa would chuckle and shake her head as she put her fists up. "I'm certain I'll be able to control my own urges, Bella dear—at least until I've knocked you out and taken the victory. Then I'll carry you out of here and have my way with you. I'll drink up all the delicious blood you're about to spill." Odessa would lick her lips hungrily, giving Isabella a gaze that could only be described as vampiric.

The bell rang, and the two of them started the match off quickly, with Odessa throwing a couple of quick punches and Isabella grabbing her fists to block them. Odessa saw Isabella's head coming forward, and, with only a fraction of a second to react, Odessa would throw her head forward, too, sharing the pain with Isabella as their foreheads came together with a loud smack. Odessa's head would be flung back following the impact, and she had to admit that she was a little dizzy. Her head was already aching. But they had a long way to go. The sudden pain would die down soon enough. The pain that she was about to cause Isabella would hopefully endure a little while longer. While they were still in close quarters, Odessa would bring her knee up quickly, slamming it into Isabella's crotch, hoping to hear her rival howl.


daemongirl
Isabella and Odessa were undoubtedly the power houses of their respective teams, River was likely tough and the judo girl was a wildcard but Isabella had no doubt that the true power was in the ring right then, and the way the muscles in their arms and legs flexed as they struggled against one another cemented that in her mind. Suddenly a loud crack could be heard throughout the arena, even in the cheap seats way in the back, as the two stubborn woman brought their foreheads slamming together in a move guaranteed to spread the pain around, and yet Isabella was grinning like a mad woman as her head bounced from the blow.

"Then come on and spill it already, you really do talk too much you know that?" She said with another booming laugh now that her adrenaline was beginning to pump through her body, Isabella eager to get her hands on Odessa's powerful body so she could put the woman through a completely different set of tests than she had that night months ago. She may have proven herself in the bedroom but Isabella wanted to see just how far she could push Odessa before she broke beneath the pressure, and she hoped it would take a long time to bring about that end.

Sensing blood in the water Isabella pushed forward to drive Odessa backwards but the woman's knee put a stop to that. Isabella ground her teeth together but she could still be heard groaning after the shot to her crotch, her forehead pressed against Odessa's as she leaned over from the blow. "Really? Ten seconds in and you're going for my pussy?" She said as if in disbelief, but as quickly as it had gone her smile returned and Isabella stepped forward to press her body to Odessa's, their breasts mashing together as her arms moved to wrap around the woman's waist to then hoist her up into the air for a bear hug.


OmegaVan0
While the action in the ring raged on, Kaede had slipped on to the ring apron without garnering much attention to herself as she grabbed on to the tag rope, watching the two girls battle it out in the ring. This sort of atmosphere was one that Kaede was quite used to when it was her being in the center of it, watching it from the outside however had it's own little benefits and joys along with its downfalls. Although she showed little interest in the match, now that it was started Kaede's eyes focused intently on the action, eyes darting to the other girl on the apron occasionally as she watched her partner and her opponent go at each other with ruthless aggression.

There was nothing else on this planet that got Kaede's blood running like a good fight as her body soon began to turn it's gears as she show more reaction on her face, the match barely started and she couldn't wait to get in the ring already as she leaned against the ropes, waiting for her chance to get into the ring as waiting was never one of her strong suits, however for now she chose to wait for that moment where she could truly savor the moment of combat.


Daaharu
"As much as you criticize me for running my mouth, Bella dear, we haven't gone ten seconds in this ring tonight without yours opening up, as well," Odessa would counter, as her head and Isabella's both rang from their brutal, skull-rattling headbutt. "I'm ready to fight if you are. No reason we can't have a nice, civilized conversation while we bash in each other's skulls, eh, darling?"

Odessa would deliver her hard knee to Isabella's crotch just then, and would delight in the low groaning that she heard coming from her rival, and would gladly allow Isabella to slump against her, forehead pressing into forehead. "It's the one target on your body I know better than any other, darling. I'll kiss it and make it all better later…later tonight, perhaps?" She would raise an eyebrow suggestively. She wouldn't mind bringing Isabella home with her as a trophy of war. She truly would make good on her promise to lick up all of Isabella's blood.

Isabella stepped forward then and wrapped her arms around Odessa, grinding their breasts together tightly as she lifted Odessa up into the air for a bearhug. The embrace was powerful, and Odessa would groan as she was lifted up. But this also gave her an opening. Grabbing onto Isabella's hair with one hand in order to keep the woman's head still, Odessa would cock her other fist back before firing another punch right at Isabella's face, knowing that her rival couldn't block this one.


daemongirl
Isabella rolled her eyes at Odessa as the woman answered her with what equated to I know you are but what am I, still smirking at Odessa as their heads came together and the two stared into one another's eyes looking for any sign of weakness in their opponent. Just like before neither would find any trace. "Oh did you miss my sweet voice Odessa?" She shot back while pushing forward with her head, straining her neck a bit to push Odessa's head back what little she could, any victory over the British beauty no matter how small was a prize to be savored after all.

Odessa just had to ruin the moment though with a quick shot with her knee to Isabella's crotch, sending a jolt through her spine causing pain to spread throughout her body. For just a moment she leaned upon Odessa for support to keep as much of her own weight off her back as was possible and immediately she regretted it as Odessa took it as the time to mock her further. "Quiet you, we're in a match aren't we?" Isabella said underneath her breath so that only Odessa could hear, her eyes returning to gaze into Odessa's though now there was a flash of anger in those icy blue pools. As much fun as Odessa had been at their first meeting, and the long night that had followed, she wasn't going to stand for her assuming she could ask her to bed at every opportunity.

"You presume much you know that?" She said, a bit louder this time, before catching Odessa in her arms and lifting her feet from the canvas, the muscles in her arms flexing just beneath her skin as she applied the pressure to the woman's midsection. Odessa would reward her with a pained groan and Isabella would reply by tightening her grip even further, compressing the woman's spine and making it difficult to breathe in the process. She would suddenly find herself gritting her teeth however as Odessa tangled her fingers in Isabella's snow white mane, the woman forced to look up at the pulled back fist of Odessa. She would not go so easily however and before Odessa could throw her punch Isabella would drop to her knees and swing Odessa down going for a power bomb, trying to hit her move before Odessa struck with hers.


Daaharu
"Darling," Odessa would whisper, as their faces were still pressed close together, "if you're going to try to convince me that you weren't thinking of the exact same thing, you can save your breath. I know that you're as fond of me as I am of you…and we won't be able to settle all of our scores in this ring tonight."

One of them would have to prevail over the other, whether directly or through the actions of a teammate. What happened in the match would do nothing to resolve the draw that they had battled each other to in bed—to be fair, even another night together would likely result in nothing more conclusive than another sweaty, cum-soaked stalemate. But it would be fun! "I hardly think it's presumptive of me, Bella dear," Odessa would say simply, just before Isabella grabbed her and pulled her into a powerful bearhug, flexing her muscles and compressing Odessa's whole body, making it somewhat difficult for the ebony beauty to breathe.

Odessa didn't let Isabella control her in that way for long. She grabbed onto her opponent's long, white mane and yanked on it, pulling Isabella's face into a position to receive a powerful punch. Isabella didn't want to take the punch, obviously. Odessa felt herself falling backwards, hurtling down towards the mat as Isabella came down on top of her. The powerbomb was going to hurt, and Odessa couldn't escape it. But, like it or not, Isabella was going to take that punch. Odessa would throw it as she fell, trying to time it so that it would hit Isabella's face just before impact with the mat. Because, once she hit the mat, Odessa would clench her teeth and groan loudly again, momentarily stunned by the powerbomb as pain shot through her back.


acuya
Well, okay. Styx could admit it - Odessa and Isabella had some decent moves.

They were wrestling a good match so far, and while Styx would have preferred it dirtier, she would give them credit for being a couple of tough bitches and packing some good hits. Odessa in particular interested her. Despite being all prim and proper on the outside, she was willing to do a low blow, and early in the match, too. The whole point of a hardcore match was to go all out and do the things you'd never get to do in a regular match. It wasn't far along enough for her to make any big judgments, but the white-haired girl - the black white-haired girl - seemed to get the concept well enough. Good skills, a great punch. Styx was starting to get a little eager to see what she could do.

But first thing was first - they had to win this before she could even entertain idea.

"Hey, Odessa." She called out as her partner went down with a mighty crash. Nasty. "Having fun in there?"


daemongirl
Isabella gritted her teeth loud enough for Odeesa to hear it over the roar of the crowd all around them but she said nothing to voice her displeasure, Odessa was just far too thick headed to get it through her skull that Isabella was not some slut she could call upon whenever she pleased. It didn't matter that Isabella had thoroughly enjoyed herself that night despite all the boastful words shared between them, or that Odessa had gotten a glimpse to the woman behind the queen, it was a matter of pride as far as she was concerned.

"Fond of you? Be careful with your words Odessa..." Isabella warned with a coldness to her voice that hadn't surfaced until just now, her cheerful laughter gone now as she squeezed Odessa with all her prolific strength Their banter would have to take a back seat for a time however as Odessa yanked Isabella's head up to face her, the woman's arm drawn back for a punch that Isabella had no desire to take. With her arms tied up she had no choice but to try and race Odessa, dropping down to slam the woman's back against the mat while Odessa threw her punch with each of them hoping to come out of the exchange having inflicted the greater pain upon the other.

There was an immensely satisfying thud as Odessa landed hard upon her back, the ring shaking underneath them while the woman groaned but remained still as the pain shot through her body. Isabella's head snapped back as she landed on her knees however from Odessa's punch, her arms releasing Odessa after the slam before she moved a few feet away on her knees while rubbing her jaw with one hand. The blow had been a solid one and it took Isabella a moment to shake her head clear of the stars she had just been seeing, the white haired woman rising back to her feet before turning back to look down on Odessa.


Daaharu
"Oh, Isabella, I'm hurt," Odessa would reply, frowning somewhat exaggeratedly as her rival refused to acknowledge the fondness she so obviously had for the ebony beauty. It really was disappointing for Odessa, though right now she was emphasizing its effects on her mood. As Isabella began to pick her up, Odessa took a deep breath, trying to store all the strength she could. "You can't possibly be telling me that that night didn't mean anything to you—and that nothing you told me the next day held any weight! We may not be lovers, but I'd like to think we're friends, or something of the sort, and we know each other quite well on that carnal level…"

Odessa wanted to keep talking, but the sudden squeezing was too much, and forced her to stop in order to preserve her breath. She was powerbombed then, and it was then that she threw her punch. Both moves inflicted some decent damage on their target, as both Odessa and Isabella were stunned for several seconds. When Odessa recovered, she would quickly roll into a kneeling posture, glancing up at the rising Isabella and then back at her own team's corner.

"I'm having loads of fun, darling," she would reply to River Styx. "Having your spine nearly split in two by a gorgeous woman powerbombing you into the mat is thrilling, and I do suggest you try it."

Odessa would lift herself up onto her feet, her back protesting and tweaking her with pain as she did so. But she ignored it, and, slowly, it would go away. This was a hardcore match. Odessa was going to keep fighting no matter what.

daemongirl




Posts

: 4410


Join date

: 2012-03-31


Age

: 32



daemongirl
Odessa's words stung Isabella more than the ebony woman would likely ever know, for despite the uncaring exterior underneath she did have at the very least a soft spot for Odessa, if she hadn't there was much she would have never told her that morning months prior. Isabella had bitten her bottom lip to restrain herself from saying too much where the others could hear them and before she had a chance to say anything in return to Odessa she was forced to act, power slamming the woman down to the mat in exchange for the fist which smashed into the side of her head as they fell together to the canvas. Isabella personally knew how dangerous Odessa was even when she seemed out of it and flat on her back, taking no chances she scrambled a short distance away on her knees before pressing her fist to the mat and pushing herself back up onto her feet.

When she turned around to check on her opponent she found Odessa kneeling down at first but getting back to a standing base herself while she exchanged a few words with her partner. Isabella took the chance to glance back at her own corner but her partner, whose name she still didn't know, remained as stoic as ever. It made her question just how much of this fight would have to be on her if she was going to walk out of here with a shot at the belt in her future.

"Hey River do you mind? If you want to chat so badly try my partner, she seems like the open book kind of girl don't you think?" Isabella called out jokingly just as Odessa made it back onto her feet, the Northern Queen persona of hers demanding she take it to Odessa immediately but there was just something she had to get out of the way first. Bringing her hands up Isabella closed the gap between them with her long stride carrying her over in but a couple of steps, the woman half charging Odessa as she grabbed hold of the woman's shoulders and yanked her in, fingers digging deep into the muscles of those shoulders while she smacked her forehead into Odessa's once again.

"Not here...you can't talk like that here okay?" Isabella's voice came as a mere whisper to Odessa once their faces were but an inch apart, a softness appearing in the woman's eyes for the briefest of moments as she tried to get her message through to Odessa. "Lets talk after." She finished saying before turning her hips and pulling on Odessa's shoulders going for a drag take down to send Odessa back down onto her back.


Daaharu
The battle had been joined, with a brief but ferocious exchange. Now, the two white-haired women would seek to up the ante and more thoroughly brutalize each other. And, without a doubt, the other two wrestlers would come into play soon, as well, though Odessa wouldn't have minded meeting Isabella one on one in the ring.

As Isabella came at her, Odessa would move forward as well, gladly joining Isabella in another face to face struggle as the two of them grabbed each other's shoulders and smacked their foreheads together again. Odessa wasn't expecting Isabella's eyes to soften for a moment and for her to whisper, inaudible to everyone but Odessa, a very sincere plea not to discuss their previous encounter or the sexual relationship which had thereby been born until later. Odessa would falter for just an instant as Isabella's tone and the look in her eyes struck a chord with her.

"Later," she agreed, mouthing the word and giving Isabella an important look to signify her understanding. Right now, they were going to set all of that aside, knowing where they stood, and would focus on simply causing each other and each other's partners pain. Isabella would then swing them around and slam Odessa down into the mat by her shoulders. Odessa would tighten her own grip, fingers digging into Isabella's muscles, and, as she landed, she would try to use that momentum to pull Isabella down with her, kicking out a leg to try to take Isabella's feet out from under her to complete the dragging-down. Next, using that same momentum, Odessa would pull hard to the left, wanting to put herself on top and Isabella on bottom—not unlike she had in their previous encounter, but with a very different intent, as Odessa would then shift her hold to Isabella's snowy locks before using them to try to slam the woman's head repeatedly into the mat.


daemongirl
Isabella had not once since she stepped into a ring here in the AFW dropped her defenses and her queen persona until that moment, giving Odessa the briefest of glimpses into the woman underneath the armor before she hid her away once again. She had gone through a number of women since her debut match and not one of them had managed to get as close to Isabella as Odessa had in a single evening, nor had any of them been able to claim being taken back to Isabella's apartment for a continuation of their fight throughout the night. It spoke volumes about Odessa that she had managed to do both and Isabella, despite how adamantly she would deny it, held a respect for the woman and what she could do both inside the ring and in the bedroom.

"Good, now I can focus on kicking your ass." Isabella said with her usual smug tone of voice returning now that she had gotten an agreement out of Odessa, not giving the woman any time to respond with one of her signature come backs before she dug her fingers into Odessa's shoulders and twisted to the side, pulling her right off her feet and slamming her down onto the mat behind her. Odessa however managed to kick at her feet and with a stunned look on her face Isabella stumbled down right on top of Odessa, adding her body weight to the slam in the process but Odessa was quick to roll them over putting her at the disadvantage. Her hands shot up and took hold of Odessa's wrists struggling against her to keep her head from being slammed into the mat, failing twice in quick succession but Isabella held firm the third time and blocked her from doing it again.

Isabella would then drive her knee up hard in between Odessa's legs for some payback from earlier, twisting her body to the side afterward trying to roll them over once again so that she could take a seated position on top of Odessa's stomach for a quick flurry of punches down at the woman's face.


Daaharu
Odessa and Isabella had shared something of a moment there, coming to a private accord that neither their partners nor the audience needed to know about. Any mention of sex would be withheld for the time being, and the two titanesses would meet after the match to lick each other's wounds and rekindle some of the passion that they had stirred up during their first sexual bout earlier that month.

Right now, none of that would come into play. "You will try, darling, but if you truly think you can kick my ass, then you have your head lodged far up inside of your own," Odessa would tease, sticking out her tongue at Isabella as the two of them traded taunts. Isabella would come at her, and did manage to bring Odessa down to the canvas with a sudden twist. But Odessa would retain her hold and try to pull Isabella downwards, kicking out at her legs to force the self-titled Northern Queen to come down to the mat with her. Odessa would quickly roll on top and begin to slam Isabella's head against the ring. She only managed it twice before Isabella managed to put a stop to that.

The white girl's next move might have been expected, but Odessa still wasn't prepared for a knee to come up hard between her legs and slam into her crotch. She winced and her hold on Isabella wavered, and that was enough for the other white-haired girl to roll them over and begin throwing punches aimed at Odessa's face. The ebony beauty brought her arms up to deflect the blows, and was, for the most part, successful. But a few slipped through, tagging her cheeks or her forehead and making her groan softly as she felt the sting spread through her face with each hit. Not to be outdone, Odessa would try to strike back, keeping one arm in front of her face to guard as her other would be thrown quickly forward, trying to slam into Isabella's solar plexus and knock the wind out of her.


daemongirl
There was more, much more that Isabella wanted to say but for the moment she put words aside and decided to focus entirely on forcing Odessa to recognize her strength in the ring instead of just in the bedroom. They had fought to a standstill back in her apartment but here in front of thousands she was intent on proving she was the stronger of the two, and stronger than River and her mysterious partner too, and as she rolled on top she pulled no punches in her pursuit of that goal. Odessa brought her arms up and held off a few of her blows but Isabella was persistent, her fists hammering away at her past lover's face while her lips curled upward into a wide grin.

Odessa was never one to just lay there and take anything though and soon Isabella had the woman's fist buried in her stomach, snarling as she suddenly found herself having to fight harder for air but she would not be thrown off quite so easily. Isabella would act swiftly to grab onto the wrist of the offending arm, pulling it upward while she swung her right leg up and let her body fall to the right, bringing her leg around to suddenly catch Odessa in an arm bar as she yanked the captured limb down between her legs, pressing it against her chest.


Daaharu
Odessa managed to block several of Isabella's blows. Most of them, even. But there were ones which slipped through, and Isabella was such a strong woman, who put such power behind her punches, that those few which did slip through did quite a number on Odessa. One punch hit her mouth, and she tasted blood, probably from a split lip. Nothing serious, but the fact that Isabella had drawn blood, even on such a barely-visible level, irritated Odessa. Her cheeks stung and her temples were throbbing, too.

She would have her revenge immediately enough, as her punch to the solar plexus sank in nice and deep. She felt Isabella's stomach sinking inwards slightly under the force of her blow, and heard the disruption in her counterpart's breathing that it caused. But Isabella managed to soldier through that, grab onto Odessa's arm, and pull the ebony beauty down into an armbar. Odessa groaned in pain as her arm was wrenched awkwardly by her foe.

"Ggnnngh!"

Odessa would move her body towards Isabella, rolling as much as she could with her arm immobilized like that. She would bring her other arm into play, then. With both arms occupied, Isabella would not be able to stop Odessa as she would hammer away at her stomach and groin, throwing punch after punch, hoping that, despite the slightly awkward angle, Isabella would not be able to ignore a burning, growing pain in her abdomen.


daemongirl
The transition from the mounted position to the side arm bar was swift, a move she had learned from her friend Rosaria after her years of MMA experience, and before Odessa could block her Isabella had wrapped her arms around the captured limb with her legs keeping Odessa pressed flat against the mat. Once Odessa was caught Isabella immediately set to wrenching back on her arm, keeping it pulled tight against her chest placing as much pressure upon the elbow and shoulder as she could. From her back her breathing slowed, returning to normal as she rested up in between fighting against Odessa to retain control over her arm.

"Why don't you just lay back Odessa, tell me how you feel right now?" Isabella said once she felt the woman fighting to roll onto her side, an act Isabella was making impossible currently thanks to her legs pushing down against her chest. Her legs rested on either side of Odessa's mounds and unable to resist herself she brought her legs together and gave those breasts she knew so well a firm squeeze, watching as the ample tit flesh mushroomed upward. "Now this is a lovely image of you." Isabella laughed out.

Odessa of course wasn't making anything easy on her, the deep ache in her stomach and stinging pain in her face were proof enough of that, the woman bringing her arm swinging over to hit whatever she could get her hand on of Isabella. Her fist couldn't get too far but Odessa did manage to hit her thighs and crotch a few times, Isabella gritting her teeth but refusing to release her just yet.


Daaharu
Isabella's legs pressed down against Odessa's chest, keeping the ebony beauty from rising more than a couple of inches off of the ground, and keeping her from rolling over to get a better vantage point for her counterattack. And that wasn't all—Isabella's legs would squeezed together, clamping around Odessa's breasts and forcing the malleable flesh upwards into a pair of chocolate-colored mushrooms.

"Gnnnnhh…oh, come now, Bella…I thought we were going to save this sort of thing for after the match. Grrrgh…you'd best stop that if you wish to finish this match fully clothed, darling," Odessa would warn, managing to smirk through the combined pain of the armbar and the breast squeezing as she taunted Isabella.

Odessa managed to get a few punches in to Isabella's thighs and crotch, but her one-time lover refused to let her go. Odessa would have to get a little more desperate if she wanted to escape. She decided to utilize what flexibility she had in her next escape effort. She spread her legs and threw one up and to the side, folding over onto herself, but hoping that she might be able to nail Isabella's face or side with a swift—albeit awkward—knee. At the same time, she would keep punching, hoping the combined assault would force Isabella to let her go.

daemongirl




Posts

: 4410


Join date

: 2012-03-31


Age

: 32



Isabella had Odessa trapped right where she wanted her for the time being, the English woman's breasts feeling rather warm and soft in between her powerful legs which remained firmly clamped around them even as they kept her back pinned against the canvas. "Like you're in a position to talk Odessa, why don't you just lay there and enjoy yourself in between my legs." Isabella replied with a laugh, knowing full well the double meaning behind her words and not caring how it might be perceived by either of their partners. As far as she was concerned until River or her mystery partner were brought into the match they didn't even exist, it was all about her and Odessa and in her eyes thats what the match for a hardcore contender should have been from the start.

Odessa continued to strike at her thighs and then in a surprise move she tried to bring her leg up to kick Isabella, her leg connecting with her side but thanks to the awkward angle it didn't land with much of an impact. Everything she was doing however was beginning to add up and Isabella knew as well as anyone she couldn't keep her down forever.

Isabella would move quickly to release Odessa's arm and then roll to her side to get away from the woman before getting back up onto her feet, a wide grin on her lips as she rose up and began to circle around Odessa positioning herself between her opponent and her partner. "You look tired Odessa, here let me give you a rest." She said before reaching back to tag in her partner. "Your turn whoever you are."

daemongirl




Posts

: 4410


Join date

: 2012-03-31


Age

: 32



The hold was definitely frustrating for Odessa, as she couldn't really make any sort of move with Isabella's legs keeping her down like this. Every time she tried to arch her back, she couldn't make it more than a couple of inches off of the mat before being slammed painfully back down. Thankfully, it was not a devastating hold. It hurt, and it elicited low groans from Odessa, but it was not going to make her submit. It was not going to knock her out. It would diminish her ability to fight, for a time, but she would be able to keep going.
 
Besides, she was inflicting damage, too. Her punches and her attempt at kneeing her counterpart were wild and awkward at best, but she could tell that Isabella was in pain. All the while, the two of them traded barbs as they had the last time they had spent significant time together. "Nnnnrgh…again with the sexual talk, Bella. You were begging me to keep that sort of language inside the bedroom not three minutes ago…" She punctuated her statement with one more hard punch to Isabella's belly. Finally, the ivory beauty seemed to decide that enough was enough, and let Odessa go. The ebony warrior would turn over onto her hands and knees, trying to catch her breath, wincing as she put pressure on her wounded arm.
 

She would slowly get up to her feet, backing away from Isabella, back towards her own team's corner. She glanced over to River. "It seems they're switching places. Would you like a go at this one, darling?"

Daaharu




Posts

: 10512


Join date

: 2012-09-24


Age

: 28



Styx would have thanked God if such a thing even existed. Those lost few minutes had been painful. Good fighting, but far too much sweet talk, and she felt she knew far more about Odessa and Isabella's sex life than she could have possibly ever wanted. She'd been sitting there, waiting, stretching, cracking,  aching, grinding and fighting every instinct that told her to just get in there and put herself into the fight. Finally, finally, fucking finally.

"With gusto." She brushed her hair to the side, tagged out with Odessa, and stepped over the top rope to make her way. She only moved a few feet away from the corner as she cracked her knuckles and waited for the judo babe to come. Curious to see if she'd take up the offense.

"Oh, by the way." Styx rolled her shoulders and looked back at Odessa with a lazy smile. "To answer your question - yes. I am a barbarian."
_________________

acuyra




Posts

: 19142


Join date

: 2014-02-14


Age

: 36


Location

: Charlotte, North Carolina, WOOOO!



Kaede was watching the match between the two girls, apparently they were more than just competitors out of the ring. However Kaede's focus constantly drifted as she waited on the apron. Her eyes constantly looked off to the side, to the crowd, even to some of the ring attendants as her initial attention was quickly waning. When her eyes finally returned to the match, she noticed her partner stretching her hand out for the tag.

Kaede looked at the hand briefly before tagging in, stepping through the middle and top ropes as she finally entered the match. Seeing across the ring, she saw the muscular partner being brought in as well. Kaede let her body relax too much as she had to bounce her body into the mode as a small smile curled on her lips. The drama that happened earlier did not interest her, she was here in this match for one reason and one reason only. "Violence. Such a good word isn't it?" she asked her opponent on the other side of the ring as she got into her wrestling stance.

"Let's show some real violence." she said as she moved closer to the ring, not wanting to lose her boiling blood.

_________________
COME HERE FOR THE COLLECTION

OmegaVan0




Posts

: 9909


Join date

: 2010-07-05


Age

: 31


Location

: New Mexico



Now, the golden question: what should Styx go for in this match? She needed a target. Specific bones she should focus on breaking, areas she should get to bleed. She guessed that Kaeda's gi - or whatever judoka's called their outfits - wasn't for show, and the professional stance she took reinforced that suspicion. This girl had some skill. Skill could be annoying. Doable, but annoying.

Styx tapped her chin and nodded as her opponent started to move in, and her words snapped Styx back to reality. "Hm?" She canted her head to the side as Kaede showed that her vocal cords actually worked, then just shrugged it off with a low, raspy chuckle "Oh, you do talk. Great. Was afraid you might be a mute for a second. That'd make this really weird."

Without even a single warning, not even a pause after her last word, Styx broke into a run and charged straight for Kaede. She raised up her leg and tried to crash through that stance of hers with a Big Boot to the face, looking to start things off with some old-fashioned head trauma. That was going to be her target. Nothing tipped the scales quite like a concussion.
_________________

acuyra




Posts

: 19142


Join date

: 2014-02-14


Age

: 36


Location

: Charlotte, North Carolina, WOOOO!



Kaede did not let her opponent's words shake her attention or distract her with small taunts. Her smile remained on her face, her blood boiling even more as the anticipated fight was upon her. "There's nothing weird with the coming of violence!" she uncharacteristically shouted as she saw her opponent suddenly broke out into a sprint. Getting hit by her opponent with that kind of momentum was not a good idea, no matter how much Kaede preached about violence.

Tucking and rolling forward, Kaede managed to avoid the disastrous Big Boot that was aimed for her face, with skull crushing intent as she sprung to her feet. Returning the gesture, Kaede would race at Styx as she would leap up and attempted a flying forearm that was aimed at Styx's face. Kaede shared similar ideas with her opponent, unknown to her, as the head was always a good spot to hit when you really wanted to shake up the opponent.

However Kaede knew that there were other parts of the body that she was interested in bringing pain to...

_________________
COME HERE FOR THE COLLECTION

OmegaVan0




Posts

: 9909


Join date

: 2010-07-05


Age

: 31


Location

: New Mexico



Page 1 of 12 • 1, 2, 3 ... 10, 11, 12
Similar topics
---
Permissions in this forum:
You
cannot
reply to topics in this forum