Who is online?
In total there are
34
users online :: 9 Registered, 1 Hidden and 24 Guests :: 2 Bots
axe2029
,
BloodstalkerZ
,
Edmund
,
ja15ke
,
killcarrion
,
Teenwrestler
,
TomboyTsuka
,
Underdog21
,
Yori
Most users ever online was
390
on Tue Jan 02, 2018 9:02 am
Champions & #1 contenders
Looking for character debut
Sat May 26, 2018 4:07 pm by Hedgehawk
Hey Guys,
So i have finished rounding the basics off my new guy
Ichiro Kuo
.
I was wondering if anyone would be up for threading with him for his debut. It doesn't have to be match, it can be some backstage stuff. Just wanna set something up to get the creative juices flowing.
Comments: 0
Highfly Flying Out Of Town
Mon May 21, 2018 8:31 pm by HighFly
Hello everyone, I just wanted to inform all I have threads with that I will be gone from this coming Wednesday through Sunday. I won't be able to post consistently if at all during this time, but I will try to make up for it next week! I am sorry for the inconvenience to everyone.
Comments: 7
Page 1 of 5 • 1, 2, 3, 4, 5


[url=http://afwrpg.informe.com/forum/friction-roster-f10/akashi-tanikaze-t956.html:3viuoqn5][align=center:3viuoqn5]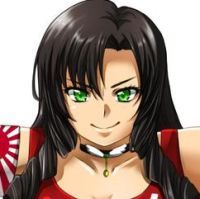 [/align:3viuoqn5][/url:3viuoqn5]
[align=center:3viuoqn5][size=150:3viuoqn5]Akashi Tanikaze[/align:3viuoqn5]
[align=center:3viuoqn5][size=120:3viuoqn5]
-VS-
[/align:3viuoqn5]
[url=http://afwrpg.informe.com/forum/viewtopic.php?f=10&t=9882:3viuoqn5][align=center:3viuoqn5]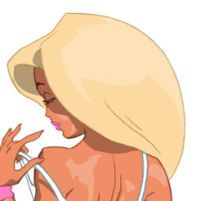 [/align:3viuoqn5][/url:3viuoqn5]
[align=center:3viuoqn5][size=150:3viuoqn5]Valley Doll[/align:3viuoqn5]
Match Type:
Standard
Victory Conditions:
Pinfall, Submission, or KO
---
Valley's [url=https://www.youtube.com/watch?v=LatorN4P9aA:3viuoqn5]music[/url:3viuoqn5] started up to a few tepid cheers and many roaring boos, just as she expected it would after her little meeting with Akashi a few nights ago. Not only was she still riding off the heat from Summer Splash, but now she was playing the role of 'white western devil'. Not that anyone had actually called her that - so far as she knew - but that was the general feeling she got from a glance at that AFW message boards. She had a few supporters, even still, but they seemed to be shrinking by the day, and quite a few topics were devoted to guessing just how much of a beating she would be taking. The running consensus was that Akashi would 'drill her like Gurren Lagann'. Whatever the hell a 'Gurren Lagann' was.
It didn't help that she skipped her usual dance down the ramp, something the crowd had come to expect even in her short time at the AFW. She simply walked down to the ring with a confident swagger in her hips, and the boos seemed to grow even stronger. Probably thinking she was doing it to be rude, instead of the fact that she hadn't even come up with a routine for the song, yet.
Water off a duck's back. The more she thought about this, the more she realized it was exactly what she needed on so many fronts. Not only would it help get off some steam, but Ace was bound to be watching. Maybe if she saw Valley take down Akashi, she'd realize how much of a brat she was being and come back to her all the sooner. See it as a romantic sort of thing, give them some ground to reconcile on.
Somehow, that idea made less sense the more she thought about it.
Valley ran a hand through her hair as the music started to die down and brought her leg up on the turnbuckle, doing some stretches while she waited for Akashi's thunderous entrance. The crowd would make her ears ring in 3, 2, 1...
As Valley's music settled down, the lights dimmed until they were completely black a few seconds later, Akashi's [url=https://www.youtube.com/watch?v=Z1fTbDJiyrM:2o3tsknk]music[/url:2o3tsknk] began to play, the haunting voice and the eerie twang of the shamisen dripped into the arena like a fog. The crowd rumbled but remained quiet until the song kicked in and in a burst of pyrotechnics, Akashi made her way out into the arena with her arms raised high in the air.

"NIIPOOOOOOOOON!"

She screamed it with all her might and the crowd roared back and buried the arena in their cheers. Akashi ran down the ramp and slid into the ring. She was dressed in red with her top on and the rising sun proudly emblazoned on her arm. She threw her hands up in the air one more time to bask in the wave of cheers before she began her pre-fight ritual, the pantomime of the Sumo dohyou-iri entrance. She ladled a scoop of purifying water into her mouth and then tossed imaginary salt onto the ring. After that she bowed to each of the four sides of the ring and then finally to Valley Doll herself.

Akashi then stepped back and shouted. She lifted her leg, all while fixating her gaze at Valley and slammed her foot down, causing the ring to rattle. She did it with her other foot and shook the ring once more. She gave one loud, thunderous clap once more with her hands and then crouched in her corner in the traditional Sumo stance, both knuckles firmly implanted on the canvas with her butt in the air like a linebacker.

"Whoever you've faced before," Akashi said, never looking away from Valley, "you've never gone up against me."
Last edited by 445 on Sat Jul 26, 2014 2:23 pm; edited 2 times in total
Valley returned the bow to Akashi as she moved into place, doing her pre-fight rituals and setting the mood for the whole crowd. She was a tinge jealous, she had to admit - she contemplated bringing an American flag to the ring to better represent her country, but finding a flag good enough for television in the middle of Japan proved to be something of a chore. The best she could do was order one, and she simply didn't have the time. Small loss - she'd just have to make up for it with her performance.

"I could say the exact same thing." Valley smirked as she moved into her fighting position, but she knew what Akashi meant all too well. She'd fought a wide variety of opponents, but sumo was a style she had never come across. She had seen Akashi fight enough that she had at least some idea of what to expect, but watching someone fight and actually fighting them could be two wholly different things. Akashi was certainly used to taking on wrestlers like her, though - lightweights, high-flyers, kickers, anything she could name. Speed would help her, but it wouldn't save her. Finding something new to bring to the table would be her best shot.

She dropped down into a runner's stance, waiting for the bell to ring and knowing full well what Akashi's first move was likely to be. Her eyes never left the sumo, not even for a second. "Comeoncomeoncomeon..."
"Ding ding ding!"

When the bell sounded, Akashi shot off like a bullet from her stance. She screamed a kiai shout into the arena, rumbling down the mat and shaking it with her great strides as she tried to clear the distance quickly and unleash a devastating series of sumo hand slaps to Valley Doll's chest.
A female sumo who weighs almost 200 pounds is coming towards you like a freight train. Typically, you would run away from that sort of thing, but you're in a ring. You could duck down and roll under the ropes, but that's too pathetic for words. You can't dodge, she's too big. So, what do you do?

Take it head on and pray.

Valley took off like a bullet the second the bell rang, dashing towards Akashi at full speed, her powerful legs storming across the ring. She jumped up and brought her leg in, looking like she was about come at the titaness with a dropkick to the chest, but instead she delayed the release for a crucial second - if her timing was just right, she would kick Akashi in the knee instead, slamming into it with crazy momentum. Risky, but being in the ring with a woman who outweighed her by about sixty pounds was a big risk all by itself.
Last edited by 12547 on Sun Jul 27, 2014 4:16 am; edited 1 time in total
Akashi was always a little surprised, actually, how many people ate her opening move. She didn't change it up when she very well could have. She did it almost defiantly and, equally defiantly, she thought, people tried to see if they could actually stand up to it. Usually at their own peril. However, it seemed that Valley was a smarter or a little less prideful and her experienced paid off a little bit.

Akashi wasn't going to stop even when she saw the drop kick. She wouldn't have been able to anyway, really. Still, she thought she could over power it. However, when the kick came low and slammed into her knees, Akashi went tumbling forward with a heavy grunt, She'd hit the mat hard... unless Valley was underneath her to break her fall.
Valley rolled to the side the exact second she touched the floor, before she even could tell if the attack was successful. Akashi was so much heavier than her that she could probably get a three-fall right from the start, without even landing a single attack. No matter what, she could not get under the sumo - the minute that happened, the fight would probably be over.

The attack did work, as it turned out, even better than Valley could have hoped. Seeing their champion dropped flat not even five seconds after the bell rang drew more than a few gasps from the audience, but Valley couldn't stop to give herself a pat on the back. Continuous movement was very important, here.

She rolled to her feet, gauged the distance, then jumped up to the second rope and bounced off with a springboard, getting some air and coming down on Akashi with an elbow drop to her back.
Last edited by 12547 on Sun Jul 27, 2014 4:10 am; edited 2 times in total
Akashi landed with a ring rattling thud. The impact wasn't pleasant and she was slow to get up but it was far more embarrassing than it was painful. Akashi's cheeks were red and she dug her fingers into the canvas as she tried to push herself up to her hands and knees.

The Sumo grunted as she pushed up to her knees, knowing she had to find out where Valley was. However, the blonde was already in mid air when Akashi caught her from her peripheral. Akashi cursed but couldn't throw herself tot he side as valley crashed elbow first into Akashi's broad back, causing the Sumo to flop back down tot he mat. This time more than just embarrassed.
Valley's elbow came crashing down on Akashi's back, doing some real damage. It was far too early to be breaking out the champagne, but at least she was off to a good start, sighing with relief as she rolled off the sumo's back. As long as she stayed smart, she could pull this off.

Speaking of which, she needed to focus on breaking the superstar down - Akashi was going to need a lot of work before she could even think about a pin, so Valley figured the best thing to do was to focus on a body part and center her damage there, give her an Achille's Heel to exploit. Her knee couldn't be feeling all that great from the dropkick, why not start there?

She made her way over to Akashi's leg and pulled it up while she sat down on the thigh, going for a single leg boston crab. She preferred the double-leg version, but given the size of those tree trunks, she felt it was better not to press her luck.
Akashi panted while Valley's weight was temporarily on top of her. She needed to recover fast and get back on her feet but it seemed the blonde was intent on keeping up the pressure.

"Guuuuuh!"

Akashi grunted when Valley pulled her into the single crab and pounded the mat. She snarled as her leg was wrenched. It hurt and Akashi's cheeks flushed red as she tried to endure. She was going to and not for very long if she had her way. Akashi pulled one leg up and used her beefy arms to crawl herself towards the rope. With Valley being much lighter and only having the single leg, the Sumo knew it wouldn't be hard to get quickly to the ropes and get the break.
Page 1 of 5 • 1, 2, 3, 4, 5


---
Permissions in this forum:
You
cannot
reply to topics in this forum