Who is online?
In total there are
30
users online :: 2 Registered, 0 Hidden and 28 Guests :: 3 Bots
Diesel_Electric_Razor
,
KillerV
Most users ever online was
418
on Tue Jul 30, 2019 9:51 am
Champions & #1 contenders
Looking for fun Fights
Tue Sep 27, 2022 5:34 am by Leon564
Hello folks! Putting it out that I'm available to discuss matches for either James or Melanie.
If you are trying to find their profiles you can use the character search and type in the following;
James Elforn
Melanie L'belle
------
If it's for an author of my name tag then that's me! You're free as well to throw me a friend request on Discord since I'm not in the Discord server at this time.
Leon564#4514 (Discord)
Thanks for your read and have a great
[
Full reading
]
Comments: 0
Page 1 of 4 • 1, 2, 3, 4
A boxing match set it inside the pitEach fighters will be wearing nothing until they reach the edge of the pit ,the ref will approach them and helps them to wear the panties with strapped-on dildo on the front.Mouth protector ,12 oz gloves are a must besides the dildos.To win the match ,the fighter has to fuck each of her opponent's holes (mouth ,pussy and anus).A hole is considered fucked if being penetrated by the strap-on dildo (unless for the pussy ,the fighter had to make her opponent cums while fucking it and then it'll be considered as fucked)The winner is determined by the first one who able to fuck three holes and forcing her opponent to submit or cums.[size=200:10m3i12s]Lukretia Von Creuzfeldt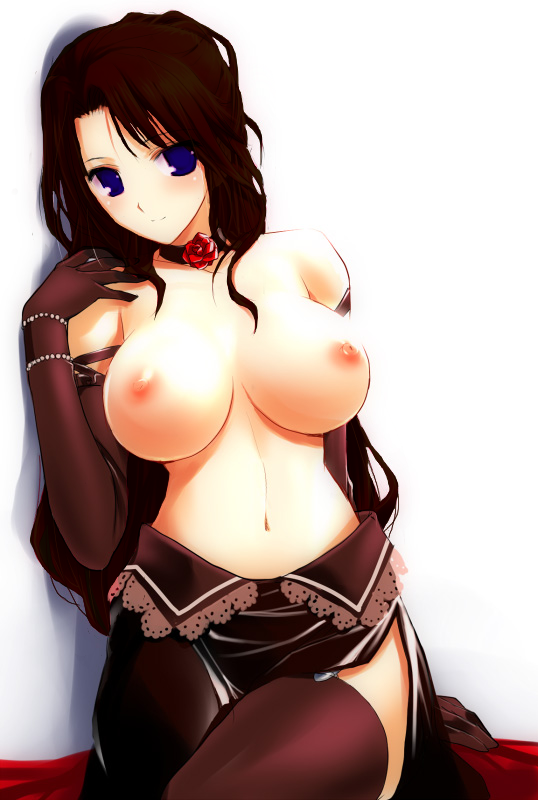 [size=200:10m3i12s]
VS
[size=200:10m3i12s]Akiko Diamond Berrett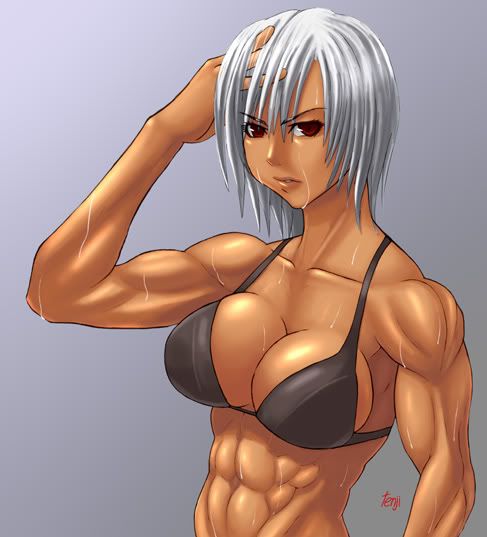 The tickets for the match are all out sold and the AFW arena is at its full capacity ,filled with people who are eager to watch this unusual but exciting match. The crowds already got a taste and thrilled of watching the previous kinky pit boxing match between Lukretia and Natalia which entertained them to the max and gives a memory that they'll never a forget.
Akiko vs Lukretia will might be even much more entertaining for the previous one as the fans of Akiko are get to see their heroes ,stripping naked and fighting the evil slavery queen by herself.
There are two heels to be found today in the arena ,both of them are dominating person ,will be trading leathers to each other's body and face in a brutal way and will have no mercy for each other once the bell rings for it.
On a side is the tough and cold looking Akiko who just made a rapid recovery after a brutal beatdown gave by Sarah Gatt when she was facing the Amazoness Nanako. She was chosen to fight in this match due to her cage and pit fighting record back in her Russian days and another reason why she was chosen is to entertain some muscle freaks who often hangs around the AFW arena and watching nearly all of the matches.
On the other side is the most feared wrestler and General Manager as well ,Lukretia Von Creuzfeldt. Uncommon is probably the best word to describe Lukretia's presence in any single match. She is rarely to be seen get herself directly into a match and fighting against someone but the match she had with Natalia had proven herself that she isn't a desk worker ,she has skills, she is dangerous and worth to fight with. There's no tension or bad bloods or anything between both of them ,they even don't know each other until they read each other's profiles back in the office but that doesn't mean they will hold any
punches ,they'll beat the shit and lights out of each other and gives the crowds another beautiful and kinky memory to be remembered.
The lights went out not so long after and it's a part of the show before the fireworks begins to explode from the four cans tied up outside of the corner posts in each corners. The Russian national Anthem begins to play afterwards while The Russian's flag appears on the overly huge displays and here comes Akiko ,the hero for the night.
She is wearing a jet black robe for tonight with a hoodie that covers her head and hangs over her face a little bit so her face will be looking dark as she expected. The robe is so tightly tied by the officials back in the locker room to hides her overly muscular body from everyone temporarily. The robe is quite short that it reveals her tanned muscular thighs fully to the crowds and almost revealing her clean-shaven pussy itself.
Akiko walks down the ramp and heading straight towards the pit but she stops in the middle of her track and her jet black 12 oz gloves are finally moving. She pulls the hoodie back with it and the crowds are already going nuts but not until they see her entire body glistening under the lights.
She continues moving until she reaches the edge of the pit where she is going to fight Lukretia at. Her jet-black synthetic leather boots are already glistened by the lights ,so sad she doesn't had the chance to fight barefooted cause the synthetic leather rug seems nice to be touched by her feet while trading leathers with her adversary but it's just a hope for the other day.
Anyway ,the ref girl in B&W attire approaches her ,feeling reluctant to speak with her at first but realizes that she had to do her job. "Ar...are...are...you....ready?" she asks Akiko nervously ,afraid Akiko might be doing something to her later. Akiko takes a deep breath ,eventually nods for a time before the ref girl untying the knots which holds Akiko's robe together and then slips it down Akiko's beefy and strong shoulder. The whole arena "explodes" and the dicks in the arena erected instantly after seeing Akiko's perfect and muscular body fully exposed for the first time. It fully glistens under the lights thanks the light coating of oil that she applied earlier back in the locker room.
The ref girl seems enjoying the sight of Akiko's dominant body as well but she wastes no time in doing her job afterwards and placing the strap-on dildo ,the jet-black one which is 8 or 9 inches long and had been lubricated by some sort of oil and stuff. She makes sure it's all secure around Akiko's thighs and waists while Akiko is enjoying showing herself to the crowds and the ref herself. She is getting used to nudity and in fact ,90% of her time spent for doing anything inside her apartment in nudity ,including cooking ,washing ,and etc.
The ref girl gives her a mouthpiece to bite before a ladder drops suddenly from a crane on the ceilings. She use it to get down to the pit and once she is there ,she'll be taking a spot to stay and relaxing both her neck and shoulders while waiting for the slavery Queen's arrival.

Vivian




Posts

: 819


Join date

: 2011-07-18



Ever since becoming the Friction General Manager, Lukrretia Von Creuzfeldt had not seen too much in the way of wrestling action. She was down in ringside quite often enough, but hadn't had a proper fight in ages. Somew may have feared the she-wolf would have her claws rusted, but Lukretia knew better. She always trained rigorously and had quite capable opponents to spar with, those who sometimes made a spar seem much worse than an actual match.

However, Lukretia always loved fighting against girls she'd never met inside and outside the ring and after her last match with Natalia, she decided that fighting inside the pit, was one of the best kinds of fights. To that end, she decided to put herself in another "Kinky Pit-Boxing Match." This time she wanted to fight someone she never knew and after searching through the rosters, she found a tough girl named Akiko. She looked like she really might try and punish Lukretia and the thought of mangling this hard bodied beauty really sent a thrill of Lukretia's spine.

Akiko entered first and Lukretia followed. She wore a chocolate brown robe covering her body as "Hellraiser" played over the arena speakers. Lukretia stepped down the ramp gracefully, her attending maid at her side with the proper equipment in hand. She walked amidst a hail of boos as well as some cheers at the thought of seeing the haughty German domme possibly being beaten to a pulp. Wen she got to the edge of the pit, she cast off the robe and exposed her naked body to the whole crowd, as well as Akiko as she stood above the silver haired woman and looked down with a smirk.

Her black haired maid then strapped on Lukretia's dildo, a deep red one, and fixed the gloves up before her own ladder was brought to her. Lukretia slid down to the pit and as the ladder was whirred away, Lukretia stepped towards Akiko with lusty eyes.

"Are you prepared, frauline?" She asked with her silky German accent. She pushed herself up until her tits were nearly touching Akiko. She then lifted up her glove and pushed it along Akiko's side and hip. "Mmm... vunderbar." She said as she looked over Akiko and licked ehr lips. "Vat an exquisite body." Her eyes trailed downward between Akiko's legs and then further until she saw the shoes. "Ah... Zis is a place vere ve hide nothing, frauline. I know you must be bashful, but zere is no need to cover yourself in anything but your gloves. I vant to see all of you."

Lukretia pushed herself so their eyes were fixated and their lips almost touched. "Don't you understand?" She asked, finally forcing their tits to press against each other.

Tatyina




Posts

: 27237


Join date

: 2009-04-02


Age

: 102


Location

: VIP Box inside the AFWDome



Akiko stands tall with heaving chests and doesn't showing any indication that she scares at all in facing the Friction GM by herself. She knows that it's gonna be hard for her considering the amazing record of the PM but she changes her thought once she faces the PM face to face and seeing her live in action ,not from the others' conversations and such.

Her body is unexpectedly sweating hard while Akiko can't keep her eyes from Lukretia's vuloptous figures. Her nipples are poking out by itself and turning as hard as steel or rock some people might say and adding the arousement for the evening's crowds.

Lukretia's eyes are nothing but a pair of lusty eyes and Akiko could clearly tell it from the way she looks at her. The look of a girl whose sexual thirst is unquenchable as well as the dominating attitude of hers.

Akiko now stands face to face against Lukretia and let the GM's eyes wander all around her strong and sweaty body. Their tits are colliding on each other intentionally when Lukretia pushes herself forward with her lips is almost touching Akiko's. Akiko looks down at the girl who speaks english but in a terrible and strange accent which for some people ,is hard to understand but not for Akiko. She understands what the GM speaks about and what she wants but she doesn't do anything at all but to stare at the smaller GM and spraying hot breath to the beautiful face of hers until she feels enough and then kneels to undo the laces of her boots.

She slids her feet of the boots and taking off the socks as well before putting it into the boots and easily throws it to the edge of the pit and continuing to stare at the GM's eyes for once more.

"Yes ,i understand" says Akiko as she finally speaks for the first time in this evening and she continues ,"and i understand how to beat you ,i've trained hard for this".

Vivian




Posts

: 819


Join date

: 2011-07-18



Lukretia stepped back as Akiko bent down to undo her laces. She watched the girl as she did and once she was completely naked as well, Lukretia smiled deliciously. Being naked and feeling the anticipation of what was to come made the German domme urn with desire. Soon leather and sweat would be flying and the only thing in the world would be her and Akiko.

When the silver haired girl spoke, Lukretia laughed. "Vinderbar!" She ezxclaimed cheerfully. "Let's see if you have vat it takes, frauline!"

Lukretia then took a few more steps back and padded her gloves together. When Akiko was ready, Lukretia would look at her. "Let us begin, shall ve?" She said as the bell rang and Lukretia quickly stepped to her right to begin circling with Akiko, being cautious at first and keeping up a solid defense even as her dong gently flopped with each step.

Tatyina




Posts

: 27237


Join date

: 2009-04-02


Age

: 102


Location

: VIP Box inside the AFWDome



The roundish ,alluring ,firm that defies any gravity breasts are the major distraction for Akiko. For what she knows ,she had been sort of "collecting" girls back in her Russia days but none of them are like Lukretia Von Creuzfeldt herself. The urge of dominating Lukretia and makes her as Akiko's bitch for a night pays another visit as the breasts are all flopping around as well as the dildo right on her womanhood while she steps to the right and begins circling with Akiko.

Akiko known as a boxer who never pulls out sissy punches back in her military days. Akiko's punches are knockouts to everyone who deals with it due to her remarkable power behind of it but seeing Lukretia moves gracefully and seemed have some experience in boxing makes Akiko to think twice before wasting her stamina to punch the air.

Akiko takes a first step closer to Lukretia ,solidly planting her right foot on the fabric lining of the pit's floor and shoots out a couple of quick and hard right jabs at the same time to that beautiful face of Lukretia.

"Surrender now while you can or you'll face the pain which will haunt you to the rest of your life"

Vivian




Posts

: 819


Join date

: 2011-07-18



Lukretia's thoughs were not on what could be. In her mind, that was a foregone conclusion. Any other outcome would be a surprise to the German domme. Instead, she was carefully watching Akiko's movements. It was obvious just from the girl's physique that she had some kind of power. It would be impossible for her not to. But Lukretia wanted to know what.

But Lukretia's eyes flickered with delight at Akiko's threat. It was so bold! Iyt made her want Akiko even more. But she was focused on the match and would not respond. SHe pulled her gloves up when Akiko threw her jabs and tried her best to keep them tight so she could block. It would be a good test of Akiko's power to feel the jabs on her gloves.

When she was certain Akiko had finished, Lukretia moved in to tray and throw and uppercut into Akiko's tit. Her aim, for now, was to get in close with Akiko and take away the bigger girl's reach advantage.

Tatyina




Posts

: 27237


Join date

: 2009-04-02


Age

: 102


Location

: VIP Box inside the AFWDome



What a totally wrong move in attacking Akiko in her tits ,she hates when people do that to he. She considers it as a cheap and a very dirty shot that any boxers in this world shouldn't done.

It's yes indeed that Lukretia sent a sharp pain to her entire body with that breast punch and allowing her to move closer to the Russian but she doesn't know that hell awaits her. Fighting in close range against Akiko isn't a great idea after all and The Russian is showing the german why it is not a good idea.

With her long reach advantage ,Akiko trying to reach for Lukretia's jet black hair ,solidly grabbing a handful of it before she slams her right gloves rapidly on her face ,not once ,nor twice but over and over until she feels enough and finishing it with a solid right uppercut to Lukretia's solar plexus to give her a taste of what underground boxing is about.

Vivian




Posts

: 819


Join date

: 2011-07-18



Lukretia smirked as she saw the pain in Akiko's face from the tit shot. She'd make a note that she could blast away at Akiko's proud tits and it was hurt the silver haired girl quite a bit. But as she was preparing for another attack, she felt Akiko grab her hair. She was more surprised than in pain but that let Akiko throw a rabbit punch into her face.

Lukretia felt tears well up in her eyes as her nose burned from the punches that rained into her face until Akiko grew tired and sent a punch deep into her belly.

Lukretia coughed and bent over, pushing her head against Akiko's hard abs. This woman wanted to show Lukretioa what underground was? Lukretia had been FORGED in the underground. She'd show her that she could take it just as well as she could dish it out. But for now, she was pressed against Akiko's rock hard abs with her hands cradling her stomach.
Last edited by 445 on Mon Jun 11, 2012 7:39 am; edited 1 time in total

Tatyina




Posts

: 27237


Join date

: 2009-04-02


Age

: 102


Location

: VIP Box inside the AFWDome



Akiko's arms grew tired from the relentless beating on Lukretia's face and thinking this clinch might a time to resting herself even without any hands looping on each other bodies. Plus ,getting to feel the smoothness of Lukretia's soft white skin whilst her balooning boobies just inches away from her rock hard and redden chest.

Seeing Lukretia's painful expression on her face is forcing a smile on Akiko's lips. The tall ,sweating and naked Russian girl stared down at the GM of the league where she is fighting at and thinking about the best way to punish that silly GM to let Sarah Gatt came out in all of sudden during her match against the tall Nanako and allowed that Hardcore Queen to beat the crap out of her until she needed tons of surgeries and months of recovering.

Beating Lukretia will be enough for to quench her thirst of revenge but the best way to do it??? is hard to figure out. Akiko starts it anyway with a single and powerful downward hook known as the rabbit punch as well to the top of Lukretia's head and muttered ,"This is what we called....pain".

Vivian




Posts

: 819


Join date

: 2011-07-18



Lukretia was about to push herself up and begin to retaliate when she felt a sharp fist punch into the top of her head. She groaned and fell down to her hands and knees. She heard Akiko's words and then grinned as she rubbed the back of her head. She licked her lips and looked upwards.

"Oh, meine frau... zis is vat you call pain?" She said in a silky tone. "I think zat I am finally starting to get aroused!" She said as her lips parted into a sinister grin.

Tatyina




Posts

: 27237


Join date

: 2009-04-02


Age

: 102


Location

: VIP Box inside the AFWDome



Page 1 of 4 • 1, 2, 3, 4
Similar topics
---
Permissions in this forum:
You
cannot
reply to topics in this forum