Who is online?
In total there are
31
users online :: 11 Registered, 0 Hidden and 20 Guests :: 2 Bots
acuya
,
Daaharu
,
Harrier
,
Lobo
,
Mystery Dragon
,
Old_Man_Tai
,
Softsquad
,
TiefBlau
,
Underdog21
,
XSirenX
,
Zithpith
Most users ever online was
390
on Tue Jan 02, 2018 2:02 pm
Champions & #1 contenders
Kawaii Opportunities
Sun Jun 17, 2018 3:04 pm by Daaharu
Hey, guys!
With the kawaii title match at Avalanche taking on an interesting wrinkle with the interruption by the Brat Pack, we are moving forward with the overall kawaii storyline, and at this point I'd just like to take stock of what kawaiis are out there that are interested in participating in a cohesive storyline.
Can't make any promises about titles or what exactly each girl's given role would be. We can talk a little more about the specifics of where the story is going soon, but I …
[
Full reading
]
Comments: 3
Match for Takeichi
Tue Jun 12, 2018 6:13 am by GrandAkumaShogun
So with my other two guys having their own matches I figure I should do something with my first character on here, Takeichi Mori. If anyone is interested feel free to post here or get in touch through a pm so we can plan it out. I can either have Takeichi remain a jobber or begin to work him towards being a more serious competitor.
Comments: 1
Match or RP?
Wed Jun 13, 2018 3:48 pm by Lotuswarrior
I'm just looking to do something while I wait for match replies. Really want to get some characters cemented a bit with a rival or some interactions with other characters here.
If anyone wants to do something hit me up.
Comments: 0
Page 1 of 8 • 1, 2, 3, 4, 5, 6, 7, 8


Standard match, best 2 of 3 rounds to winValerie Von Vulpes - Age: 22; Height: 5' 9"
VSOkami - Age: 19; Height: 5' 8"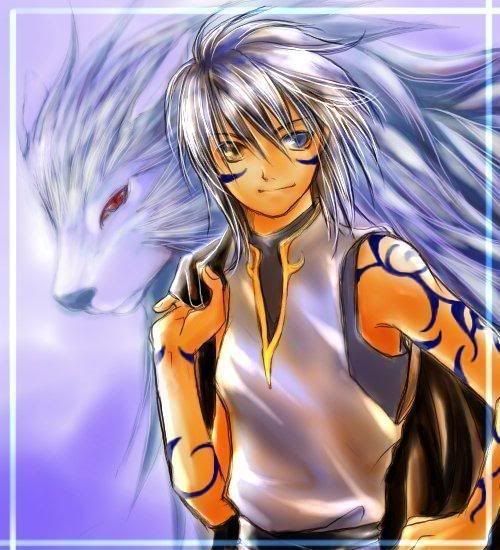 Tonight, a known face for the many fans of AFW is rushing his way to the ring between two wings of roaring wrestling fans. Silver hair, tribal tattoos covering the upper part of his slender body, eyes colored in gold and ice respectively, Okami is not really the kind of guy that would pass unnoticed.
His record at Tension had been quite lame, in spite of his illegal fights background. But of course, beating like a pulp an ugly guy who wants to kill you is a totally different matter than fighting all out against a gorgeous girl who comes at you all flirty and seductive.... and then you are suddenly down with the ref counting you!
Of course, Okami is determined to improve his AFW record tonight. "Umf... all i asked was that they would avoid to put me against another female opponent of the curvy and teasing kind.... fighting like that is embarassing!!!", Okami would grumble to himself while waiting for his unknown opponent.
Little he knows that the organization decided that he would DEFINITELY face that kind of wrestler, because the fans love to see an embarassed boy being toyed on the ring by a sexy and confident girl.
Valerie was asked to get into a match with someone more than likely a guy for sure which she doesnt mind at all and looking forward to toy with him, hopefully he looks good she needs something fun out of him, and eventually she could hear his opening plays that she couldnt wait to check him out in this regular standard pro wrestling match but with the best two out of three its going to be intense for sure.

After his opening she makes her appearances wearing very revealing outfit black skimpy dress and long thigh high boots, her purple flower with long ribbons on her silver/sky blue hair, swaying her hips side by side showing off her sexy body and her busty breasts barely holds in under her dress as the crowd constantly flashing their cameras so much that her clothes almost turning white from so much flashes, she finally making it up to the ring and entering the ring, seeing the boy shes going to face which he looks good physically, maybe she could have her fun with him during and maybe after the match too.

"Well arent you handsome, want something out of my body baby? Mmmmmm~"
"Great, thanks for hearing my prayers Tension managers...", Okami would grumble to himself as the fans go nuts at the sight of his next opponent... which is an understandable reaction: the wrestler appearing on the ramp is one of the sexiest curvy girls he had seen in the Tension Show so far, and clad in a wrestling gear that is struggling to contain her seductive, overwhelming curves!

Like if he wasn't uncomfortable enough at the idea of fighting once again an opponent who could use her beautiful body to distract him during a match, Valerie seems to literally detect his nervousness, as she immediately teases him with a knowing flirty attitude.

"G-Gasp... i-i think everybody would like something from a gorgeous girl like you... but we're going to be opponents here... i mean, of course i would like your body... n-not in that sense...!! I... ugh...".
After such incoherent babbling which clearly let Valerie know that her seductive strategies would work just great on him, Okami decides to stop babbling and making himself more ridiculous.

Trying his best to regain a hint of a composture, the silver-haired boy stands in front of the voluptuous opponent, her large breasts heaving almost hypnotically before his face due to the slight height gap in Valerie's favor, which causes Okami's cheeks to blush lightly and his eyes to look away from those mesmerizing bosoms.
Everybody in the arena is staring intently, only waiting for the bell.
Last edited by 157 on Wed May 30, 2012 12:04 pm; edited 2 times in total
After her seductive words going through his ears and it would seem to triggered his senses, tingling him with nervousness and could tell when he spoke too, shaking words and fluttering out that this cute boy having trouble with her, she doesnt know about his past against women in a match but probably something, course more likely, have to do with hot girls that its too much for him to handle.

She kept her sexy smile and showing the tip of her tongue slowly coming out and licking the lower lip, slowly moving up closer to him and slightly bend forward to show her fine large breasts, her cleavage just a great view for him and exclusively up close. "Dont be scared little man, I wont bite just maybe a little nibbles you know where, hmm mmm~" Teasing him with a little cute chuckles as shes ready to take him on and see what this guy made of. "Oh Im Valerie, you'll remember me well after this match is over~"

Once the bell rings, she raise her fists up like in a boxing position, she then suddenly stop for a moment to bring her hands down and placing it on her hips, jerking one side at a time as she slowly moving up closer to him to size him up using her breasts to place under his chin and sliding up against it and down to his chest. "First... do you want to touch it? I'll let you play with it a little~"
Okami would take a defensive stance himself, willing to leave the initiative to Valerie and trying to counter... or that's what he thought: surprisingly, the sexy girl dropped his boxing stance and started to walk closer with a seductive swaying of her hips.

"Hey... what is she going to pull now..?", The boy thought taking an embarassed step backwards rather than trying to attack. It was a predictable male reaction after all: watching the girl strut sensually at him like that, thinking straight was nearly impossible for Okami. So that Valerie could have her way to get closer and closer, until smooshing her large breasts against his chest, letting the top of those heavenly bosoms tease his chin with their warm softness.

"T-Touch...??? E-Even if you come so close, a guy like me is definitely NOT going to fall for this kind of seduction....", Okami would babble with flaring face. His words and his attempt at resisting would probably make things even more amusing for the voluptuous girl since it was clear that, willing or not, the boy had been placed under her charms already.
Valerie moving in much closer to the boy and she can tell he was blushing of how close to him, pressing her fine breasts right up to his chest and touching under his chin, smiling as the young man seem to be babbling out of his mouth and really couldnt help himself and cause of that, he didnt even try to touch her juicy breasts.

"Oh you wont fall for it? Then how about I make you touch it... here~" She then tries reaches down for his hands and slide it between her outfit and in front of her large breasts, over her nipples which it slowly turn hard as she uses his hands to massage it for her own pleasurable fun. Hopefully he lets her do the work of his hands and just play with her breasts just a little longer for the 'warm-up' and surely the males in the crowd wishes they take this young man's spot for doing what she wanted him to do. "Mmmm like it~?"
In spite of his confident act, Okami was clearly both freezing and flaming at Valerie's flirty teasings: freezing in place as she had him as mesmerized, and flaming with embarassed arousal.

As predictable, the boy could not put up much resistence at Valerie's seductive skills, letting her catch his hands and guide them over the heavenly softness of her large breasts.
"Mmm y-yes.....so large and soft...", the boy would mumble, keeping the gentle fondling of her breasts with slow rotations of his hands.
So easily hooked by Valerie's charms, Okami had no idea that her cunning opponent was actually starting to slowly wrap him up into her web.
Last edited by 157 on Wed May 30, 2012 10:02 pm; edited 2 times in total
"I see you like it mmmm ohhh... whats your name boy?" She continues to guide him of how to please her from groping onto her busty breasts, running over her hard nipples and letting him enjoy it as well herself, but once he tells his name, she then slowly pulls his hands out and raise it up just a little higher. "Mmm alright isnt that a good warm-up~?"

If she could pull it off Valerie tries to let go of his hands and goes straight down around his waist and locking it in tightly to lift him off the mat just a little to get him into her tight Bearhugs, squeezing him with his chest pressing against her busty breasts, he may or may not like it but either way, she hopes to catches him off guard so she could weaken him and get the first win of this round. "Mmmm!"
"Oww.... y-yes it is...", the boy would mumble, placed under a sort of hypnotic charm by the rolling of her bosoms.
And judging from her stiffening nipples, Valerie was quite enjoying herself too.

"Uhmm... oh s-sorry for not telling earlier... my name is..uh...O-Okami...". Amusingly enough, Okami had a small hesitation before spelling his name, like if Valerie's sweet seductions had messed up his mind to the point of making him forget it for a slight moment.

Like moving in slow motion, the voluptuous wrestler would take the chance to sinuously wrap her arms around him... starting to slowly tighten a hug around his waist.... and.... squeeeze.

"G-Gasp....!!!". Finally realizing that he had just been trapped into a seductive yet breath-crushing bearhug, Okami would start to squirm in her embrace but he was locked for good in her constricting embrace.

And to make things harder: the lustful humming of Valerie's voice with each squeeze was keeping the boy all embarassed and seduced, even while he was struggling for air.
Last edited by 157 on Wed May 30, 2012 10:43 pm; edited 1 time in total
"Mmmmm yes!" She manage to get her arms to go around the waist and squeezing the life out of the young man name Okami, a pretty cool name honestly but whats more impressive to her more is crushing him in her own arms and watching him struggling from her sexy seductions as well her embarrassing him as well. She really love messing with men from using her sexy body and her alluring spells towards to them, it was very fun for her for sure.

While holding him up in her Bearhug as he seem to unable to avoid it and it would seem that he is not in trouble and ready for her next attempt of what she have plants for him, she then tries to lean back quickly and letting him go to hopefully launch Okami over and right out into the air like flinging him like a ragdoll. "Hummmm!"
Page 1 of 8 • 1, 2, 3, 4, 5, 6, 7, 8


---
Permissions in this forum:
You
cannot
reply to topics in this forum