Who is online?
In total there are
14
users online :: 0 Registered, 0 Hidden and 14 Guests :: 1 Bot
None
Most users ever online was
418
on Tue Jul 30, 2019 9:51 am
Champions & #1 contenders
Watches wanted
Fri Sep 08, 2023 2:25 pm by Midori Hyuga
I have three characters who need matches
Wolfgang Bruan ( tension )
Sasuke Moto ( tension )
Fumiko Hyuga ( fraction )
If you are interested please private message me with a match idea and character you want me to use
Comments: 0
Back and ready for the fun!~
Fri Sep 01, 2023 3:45 pm by Leon564
Comments: 0
Debut match
Sat Aug 26, 2023 5:18 pm by Midori Hyuga
I am looking for midori hyuga's or my other three ( Alexis Jones, Roman Greco, Fumiko Hyuga ) debut match on fraction ( or tension for Roman ) pm me if you're interested, I'm up for any ideas for a match
Comments: 0
Page 1 of 14 • 1, 2, 3 ... 7 ... 14
Special Accepted submission match: Win only by verbal submission accepted by the aggressor. Hentai allowed. Special rules: KO-penalty time: While being KOed won't count to lose the match, with each KO declared by the ref a 5 minutes penalty-time will be started, in which the KOed wrestler can be toyed by the opponent.
Okami was standing in the middle of the ring, doing some shadow-boxing movements, mostly to hide is nervousness about the imminent rematch against Resa.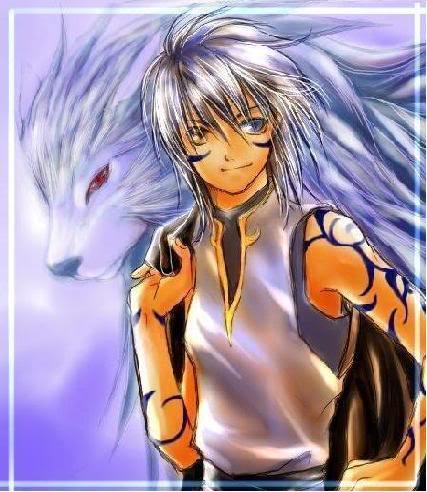 The busty brunette had dominated him both physically and sexually in a one-sided match on her debut, then taking him back to her place for an even more dominating private session of bed-wrestling.
Afterwards, she had been true to her word, easily convincing the showrunners to concede Okami a chance for a rematch. Okami had no clear memory of Resa setting the rules for their rematch, because he was being sexed and smothered into oblivion while she spoke about it. Still, he could vaguely remember something about submission and hentai, which was all confirmed as the silver haired boy listened to the hyped ring announcer call the shameless rules of this match to a crowd of wildly excited fans, a warm blush expecially rising to his cheeks when he heard about the KO penalty time rule.
"Umf...surely an idea from that crazy Resa... 0///0", Okami grumbled to himself.
But, there was something else Resa had mentioned in the end of their aftermatch, while he was swimming in and out of consciousness within her suffocating embrace. He was sure that she had talked about requesting once again that naughty, busty ref-girl that from their first match.... Patty Pink... or Pinky was her name?
Just in that moment, the announcer called out:
"...A big applause for the special referee of this match: Patriciaaaaa Piiiiiink! Also known for tonight as NUUUURSE PINKYYYY!"
Okami's eyes went wide in shock: "N-nurse...what???? 0///0"
Last edited by wrestleryu on Fri Sep 07, 2018 10:49 pm; edited 1 time in total

wrestleryu




Posts

: 11513


Join date

: 2008-05-07



It wasn't often that a referee was called back to watch over the same two wrestlers, much less as a request of one of said wrestlers. But when Resa came to Pinky with an offer of not only refereeing the rematch between her and Okami, but to even have a significant role in it was something she couldn't pass up. And so she prepared herself for the match, putting on a very fitting outfit to match with her role as nurse more than referee, and heading down to the ring, playfully waving and winking at the audience over their welcome to her.
However the "nurse" attire was more than revealing, much beyond the point of simply being called a sexy nurse outfit. Much rather, it's own sort of "naughty nurse", one who was ready for both of her roles in the match. "Hi wolfie! It's so good to see you again. I'm so glad to be able to serve as a referee for you and Resa again, it feels rather fitting, doesn't it?" As she spoke, she shifted herself to slightly lean, forward, putting emphasis to her now revealed barely clad chest. "You can trust me to care for you as your nurse, sir."

USLMAN




Posts

: 1711


Join date

: 2018-08-13


Location

: Somewhere



The crowd went crazy at the appearance of the pink haired girl happily strutting her way to the ring in that scandalous referee (???) attire of hers, especially that skimpy nurse-bikini top with pink heart / red-cross decorations over her nipples that enhanced the natural up-and-down bouncing of her plump breasts.

Okami could not have failed to notice Patty Pink's much appealing curvy figure during his first match against Resa too, but this was on a totally different level. With her playfully seductive confidence, flawless toned body, and expansive curves, "Nurse Pinky" definitely looked like a glamorous, consumed AFW superstar.

"Uhh... why isn't that nice of you... Domo arigatou... b-but I won't need your much appreciated services, because I'm planning to win!", Okami replied, trying his best to keep the small pieces of his fighting spirit together in front of such a beautiful siren as he couldn't help but notice her using that same "wolfie" nickname that Resa loved to use.

The Gratefully for Okami's straight thinking, the moment was broken by the spotlights pointing at the ramp, leading the fans' attention on the point where the amazing Resa Yolka was going to show up.

wrestleryu




Posts

: 11513


Join date

: 2008-05-07



"Fufufu~, well you can never be too careful wolfie." Patricia responded, winking to the wolfboy while sticking her tongue out. "After all, I seem to recall the last match went a little less than favorable for you. But you don't have to worry! Because I'll be here to make you feel better if it all goes wrong for you!"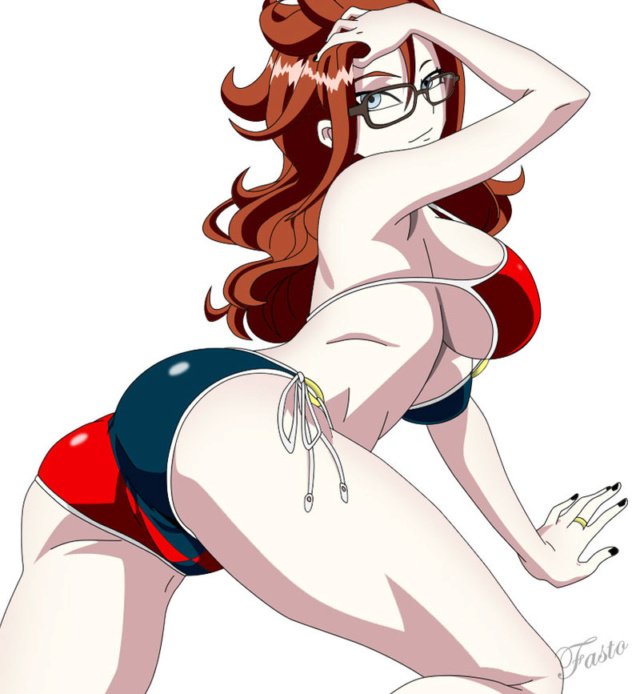 With Nurse Pinky now introduced, the only one remaining was Resa, who graciously revealed herself to the audience upon announcement. Unlike their previous match, Resa had decided to go with her two-piece swimsuit, feeling it much more appropriate for the match that was going down between her and her wolfie.
Her usual show approaching the ring came about, making sure to promote her curves at each and every step. And when she finally entered the ring, she'd give Okami a nice long stare, a smirk on her face as she regarded him. "Well wolfie, I'm glad we're able to have a match again so soon. How have you been recovering?" She'd ask, fixing one of her top's straps while speaking. "Hopefully you're back to full health, it'd be a rather simple match if you haven't."

USLMAN




Posts

: 1711


Join date

: 2018-08-13


Location

: Somewhere



With Okami flustered by Patricia's "naughty nurse" attitude, Resa finally made her glorious appearance. And boy, was the brunette wrestler a glorious sight to behold!

Sending the fans nuts in her skimpy bikini attire for this match, the busty seductress had strutted and bounced her way before Okami.
While she went with her usually seductive and soft spoken version of ring "trash talk", part of Okami's mind was actually occupied by a series of increasingly embarrassed questions: "How could those bikini straps resist her exhuberant curves? Were they made of a special, very durable material? And in that case... what if she trapped him into her bikini???"

Finally snapped back into reality by Resa's last playful taunt, he got his train of thoughts back on track, at least enough to shoot back: "Hah! If you expect a simple match, then you're on for a big surprise Resa-angh!! ...A-And stop trying to distract me... it's not working! 0///0", he said, finally turning his bashful eyes away as Resa gave a suggestive tug at her bikini straps.

Okami could be a cute handsome boy... but he was such a poor liar.

wrestleryu




Posts

: 11513


Join date

: 2008-05-07



"That's Good then Okami, I'd hate for this match I had set up end with just a few quick rounds. I expect you to be as resilient as you were back when we were in my room." She said, using her arms to push her breasts together in a very subjective way. "And there's nothing wrong with peaking wolfie, I already know how much you love my breasts, especially when they're pressed against you."

"Oooh, So you two did have a fun bed match after leaving, didn't you?" Pinky asked, looking over to Okami. "At first I thought you two were just doing naughty things, but I guess you like a little foreplay when it comes to that sort of thing. Don't you wolfie?" She asked. "Not that I blame you, wrestling is a really fun form of foreplay! Especially right before having sex! It helps determine who's on top!"

USLMAN




Posts

: 1711


Join date

: 2018-08-13


Location

: Somewhere



Resa had a natural talent at getting into her male opponents' head. And with Okami, she knew well that hefting her breasts up at him making their plump roundness swell even larger would make her beloved wolfie speechless and flustered at the recent memory of how those large seductive pillows had loved, smothered and dominated him in and out of the ring.

But that was not enough embarrassement: Pink joined in the act, furtherly teasing and taunting himm, especially that "It helps determine who's on top!" part!
In spite of her usual role of referee, the busty pink haired girl seemed to now one thing or two about erotic wrestling, and she loved rubbing it on a flustered boy.
Okami sighed in discomfort, subject to the teasings of TWO voluptuous seductresses this time.

Umpff... alright girls, if the two of you are done goofing around, I'd have a wrestling match to win! 0///0", Okami would cut short, trying to hide his evident embarrassement with the tough guy act.
His words were seconded way too much though, as the bell rung right away catching him offguard.

wrestleryu




Posts

: 11513


Join date

: 2008-05-07



The moment the bell would ring, Resa would instantly begin to move into action. Running towards Okami, she would try to secure his arm and grab it. "Well, if you insist I'll start taking things a little seriously. But that's all up to you in the end wolfie!"

She would then throw him with an Irish whip, chasing after him as he would begin to rebound off of them. And if she'd acted fast enough, she'd throw her chest up in a suggestive way. Almost as if she was performing a lariat with her chest rather than he arm.

And as the wrestlers would start, Pinky would move out of the way from the contest. She knew how the match would likely go, but even with her role as a "nurse" she had to start with her role as a referee. Which meant she couldn't interact in the actual fight of it.

USLMAN




Posts

: 1711


Join date

: 2018-08-13


Location

: Somewhere



Caught offguard, Okami felt Resa pull at his arm with that great, inexplicable strenght that he was now familiar with. Literally spun around, the boy bounced into the ropes and was compelled to rushing back towards the sexy opponent.

In truth, Okami had not even resisted it, because he was planning to use the extra boost to his advantage, stiking out his arm as he prepared to strike with his signature clothesline, the Wild Slayer, this early in the match.
"Hah, that was a mistake Resa, now you're going to taste.. guh??? 0///0".

But, Resa was more than one step ahead of him. Gasping at the sight of those massive melons thrusted forward at him, Okami's mind was messed up, allowing Resa to easily anticipate his attack and....
*BOOOINGG*

Those massive melons met Okami's face this early in the match, bouncing him backwards as the shocked, flustered boy was literally flung back into the ropes.
"Uuunnghhhh... @///@ !!! D-Dammit...that was just a l-lucky strike... 0///0", he would groan, partly hanging at the ropes, partly tangled in them.

wrestleryu




Posts

: 11513


Join date

: 2008-05-07



"Oh I'm not so sure this time wolfie." Resa would respond, noting that the boy was slightly tied at the ropes. "After all, this isn't my first match anymore." Using the boy's predicament, she'd press herself against him, hoping her soft curves would distract and stun him as they have before.

"And now, I feel like I have enough experience to figure you out." Trapping him against the ropes, Resa would whisper her standing on how the match will go, ending it by planting a kiss on his lips. And if he would try to move away, she would be ready to wrap around him and trap him in a bear hug instantly.

USLMAN




Posts

: 1711


Join date

: 2018-08-13


Location

: Somewhere



Page 1 of 14 • 1, 2, 3 ... 7 ... 14
Similar topics
---
Permissions in this forum:
You
cannot
reply to topics in this forum