Champions & #1 contenders
Kawaii Opportunities
Sun Jun 17, 2018 3:04 pm by Daaharu
Hey, guys!
With the kawaii title match at Avalanche taking on an interesting wrinkle with the interruption by the Brat Pack, we are moving forward with the overall kawaii storyline, and at this point I'd just like to take stock of what kawaiis are out there that are interested in participating in a cohesive storyline.
Can't make any promises about titles or what exactly each girl's given role would be. We can talk a little more about the specifics of where the story is going soon, but I …
[
Full reading
]
Comments: 3
Match for Takeichi
Tue Jun 12, 2018 6:13 am by GrandAkumaShogun
So with my other two guys having their own matches I figure I should do something with my first character on here, Takeichi Mori. If anyone is interested feel free to post here or get in touch through a pm so we can plan it out. I can either have Takeichi remain a jobber or begin to work him towards being a more serious competitor.
Comments: 1
Match or RP?
Wed Jun 13, 2018 3:48 pm by Lotuswarrior
I'm just looking to do something while I wait for match replies. Really want to get some characters cemented a bit with a rival or some interactions with other characters here.
If anyone wants to do something hit me up.
Comments: 0
Page 1 of 8 • 1, 2, 3, 4, 5, 6, 7, 8


Single fall match - Win only via submission accepted by the aggressor. Special rules: no disqualification, hentai moves allowed.Lady Phantom (Yurine Genovese) - Age: 25; Height 180cm (5'11")
VSAtaru Toranami . Age: 18; Height: 167cm (5'6")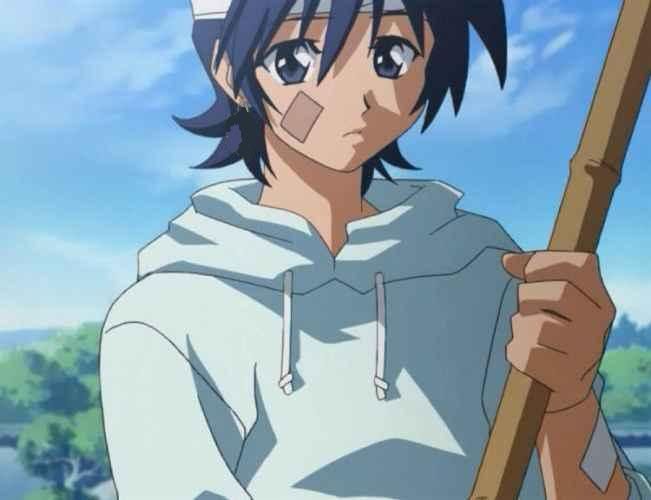 Ataru waved to the cheering fans, running energetically his way to the ring and starting a few light stretching movements once he got up there.
Honestly, he was a bit nervous about the incoming match: with his opponent being rumored to be a heel, an accepted submission only match was definitely not the most reassuring kind of stipulation. Not to mention that Ataru was not at all a submissionist in first place. And, no DQ and hentai allowed completed a stipulation that seemed to be totally arranged at his disadvantage.
But whining about his misfortune was not a habit of Ataru, who always tried to see the brighter side of things. "Oh well, I'll just have to find some possible way to win I guess..", the young boy would say to himself after a deep sigh, waiting for his female opponent to show up.
Last edited by 157 on Wed Mar 12, 2014 11:16 am; edited 4 times in total
"Accepted submission only? This is going to be so much fun..." Lady Phantom licked her lips as she waited for her turn to show up. "That boy looks like a total weakling too..."

Soon enough her theme would be played on the speakers as she made her entrance, posing on the ramp while the audiences gave her a mixed reception, cheers and boos alike. After bullying her opponent on her debut match, it seemed like she had gained some popularity. The masked girl proceed into the ring, slipped herself between the ropes and walked around inside, before she looked down at the shorter opponent. Did this kid could even wrestle?

"Oh my, what's a little kid like you doing here on the ring? You could get hurt you know..." she mocked him, slightly bending over while both her hands placed on her waist. "Well, it's not too late back away if you're scared..." sneered Lady Phantom.
Ataru could not help but blush at how Yurine bent down at him with a mocking smile, taunting him like if he was a little boy while showing him a generous peek on her cleavage to taunt him more with her teasingly dominating pose.

Actually, the height gap combined with Ataru's very youngish features made him a very easy target for such kind of teasings. Something that a part of the crowd (the part rooting for Yurine of course) did not miss to underline with amused laughters and whistles.

"Heh... well for your information, I'm just barely adult at the age of 18", the cute boy tried to joke about. "B-Besides... why should I be scared..? Y-You know what they say: the taller they are, the easier they fall..", Ataru would reply to Lady Phantom taunts trying to play the confident act... but the more expert female wrestler would probably not miss to notice the slight stutter in his voice and the hint of a blush on his cheeks, unequivocal signs of his nervousness in her presence.
Last edited by 157 on Sat Mar 01, 2014 5:28 pm; edited 2 times in total
The masked girl found her opponent's bravado amusing more than anything, and it only made her grin wider. He really was just a kid, which mean this fight could be even easier than her first. Perfect.

"Oh really now?" Lady Phantom rolled her eyes at his stupid remark. "I'll show you about falling easy..."

Without warning, she would reach for his hair, wanting to yank him towards her so she could slip her other hand between his leg. Hoping to caught him by surprise, Lady Phantom was planning to lift him up in a fireman carry position while squeezing his groin a little so she could control his struggling. The final part of the plan, was of course to let the boy drop roughly onto his front.
"H-Hey..!" Grabbed by his hair all of a sudden before the official starting of the match, Ataru was caught by surprise indeed, which allowed Lady Phantom to lift the boy into an embarassing fireman carry fashion with relative ease, even thanks to the boy's light size.

Ataru would try to get ready and react though, planning to clamp his legs around her head and hopefully turn the probable incoming slam from Lady Phantom into a headscissor-takedown. Except for, her knowing rubbing to his groin area kept the boy into a state of embarassed discomfort, distracting him from fighting back for enough time for her to drop him down, head first.

"Unghh...!". temporarily stunned by the impact of such an early successful power move, Ataru would groan and winch in pain, while the bell would finally ring NOW, blatantly an additional insult for the poor boy as the match was officially started with him laying down at the feet of the evil masked lady.
Last edited by 157 on Sat Mar 01, 2014 10:55 pm; edited 3 times in total
"Haha! How's that feel, little boy?" taunted Lady Phantom after she successfully pulled her preemptive strike. "That's what you got from being a cheeky little brat~"

The bell rang afterwards, which meant the shows was on. The little boy wouldn't get any mercy from her now. She's going to turn him into her little plaything until she felt like she had enough.

She didn't immediately go to town Ataru, however. After slamming him hard, Lady Phantom felt like she could toy around with him a little even if it's early in the match. With Ataru still lying on his front, the masked girl would walk to his side and stomp on his back and planted her foot there, wanting to keep him down on the ground while she crossed her arms in front of her chest. That's going to look good for photos.
Shaking his head clear, Ataru went to stand up but Lady Phantom's foot would press him back down, denying it.
Several cameras took snapshots of her dominating pose over the boy so early in the match, making it even more unnerving to the poor boy, who was pinned under her foot even before the real match would start.

"Get off me...", he would protest, "...plus, I already told you, I'm not a LITTLE BOY!". With that said, Ataru would try to roll in a way that he could grab Lady Phantom's foot. If successful, he would try to twist it to have the girl lose balance and hopefully fall. If not, then he would just remain under her foot, only facing her now.
This was so easy, or so Lady Phantom thought to herself. Pinning Ataru down with her foot as she posed for the cameras, she just laughed off his protest, thinking that he probably wouldn't be able to do anything else apart from crying. So it kinda took her by surprise when Ataru rolled and twisted her foot, causing the masked girl to yelp as her balance disrupted.

"H-hey! How dare you...!" she protested while trying to keep her balance, knowing that tumbling over would embarrass her dearly. "You little..."

She would attempt to pull her foot off his grasp, before driving it back onto his chest to make him quiet for a bit. It seemed like she would need to take him a bit more seriously.

"Quit it, creep!" she barked while attempting to shove her boot onto his chest.
Ataru could feel Lady Phantom barely keep her balance. too bad, he seemed to need a stronger twist to finally break free from that unconfortable position. Unluckily, she had different ideas.

"Quit it creep?!? Hey stop complaining this is a wrestling match... unghffffhhh...!!", Ataru would reply before his new attempt at pushing her off would be prevented by Lady Phantom stomping her foot down onto his chest, thus pressing the air out of his lungs.
Temporarily out of breathe, the Japanese boy had no chance to get out in the immediate, squirming in lack of oxygen as she had all the time to plan her next move.
Lady Phantom sighed after she silenced Ataru with her stomp, but she obviously wasn't done punishing the boy. With the brat still on the mat, she would bent over to reach for his head again.

"I'll show you the difference between us, little boy..."

The masked girl was planning to haul him up to the feet so she could guide his head between her legs and trapped it there. Her full plan was to squeeze some air from Ataru before lifting him up in the air to set her opponent for a another slam.
Page 1 of 8 • 1, 2, 3, 4, 5, 6, 7, 8



Similar topics
---
Permissions in this forum:
You
cannot
reply to topics in this forum