Who is online?
In total there are
41
users online :: 11 Registered, 1 Hidden and 29 Guests :: 2 Bots
Cy_Man
,
FlameofHope
,
ja15ke
,
killcarrion
,
KillerV
,
LunarWolf
,
Maxy
,
Mystery Dragon
,
Old_Man_Tai
,
Underdog21
,
Yori
Most users ever online was
390
on Tue Jan 02, 2018 2:02 pm
Champions & #1 contenders
Looking for a debut (Tag Match)
Sun Jan 14, 2018 10:29 pm by Person
I am looking for a debut for my new tag team:
Rulers of Divinity
Something to build them up before I start their main feud.
Comments: 0
Trying to get back into the saddle.
Sat Jan 13, 2018 8:11 pm by Deus001
Hi all. Deus here.
You may have noticed I am a bit quiet on the forums these days. My parents split up, I split up with my girlfriend and moved house. I am moving house again in February as well. 2017 was one slow motion punch to the dick for me and my balls are still numb to be honest.
However now that I have some semblance of normality I felt why not see if anyone wants to talk RP ideas, I have a long work week ahead but a clear weekend it seems. If you have any ideas you want to do send me …
[
Full reading
]
Comments: 3
Post Delays after Winter Storm
Sat Jan 06, 2018 4:38 pm by BrittanyW
Cause the best thing after coming back from holiday is for a bomb cyclone to hit where you are. -_-
So yeah, expect more delays of posts and stuff while I have to sort out problems from this shit.
Fuck my life.

Comments: 1
Page 1 of 16 • 1, 2, 3 ... 8 ... 16

Stakes KO match - best 3 of 5 rounds. If Ryu wins Ataru will be set free by Nicole, if Nicole wins Ryu will be tied up and carried away as a prisoner.Nicole Hella - Age: 19; Height: 6' 5" (the pic was taken at a cosplay event were she weared a succubus costume. As predictable, it was later used as cover for a popular otaku magazine)
VSRyuke Toranami - Age: 18; Height: 5' 7"
&Ataru Toranami - Age: 18; Height: 5' 6"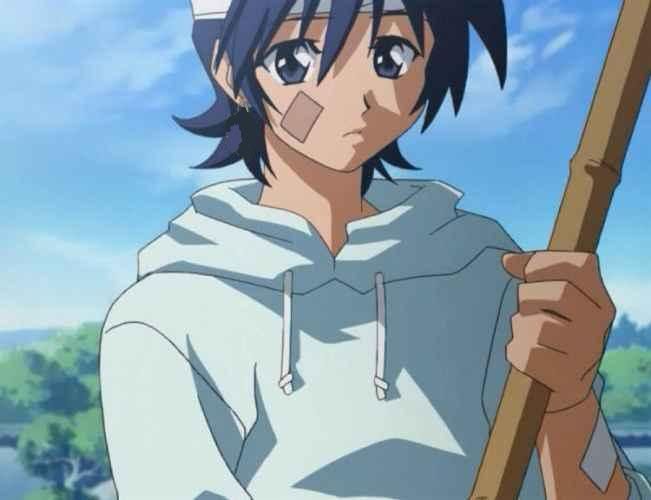 As the ring announcer calls the name of Ryu, the red-haired boy makes his appearance on the ramp, walking his way to the ring with a serious face.
The last thing he can remember before he passed out, hours ago, in the lockers room, is the meodious voice of Nicole serenading him into sleep like a little baby, which surely is making him nervous and embarassed, granting a psychological advantage to the sexy amazon even before the start.
Of course, Ryu knows that Nicole is a powerhouse wrestler that will try to crush him during the match, but he thinks he can stand to such kind of fight.... what really concerns the boy is that Nicole might use those overwhelming curves of hers to seduce and humiliate him.
But, for Ataru's sake, his resolve cannot tremble! With this final thought in mind, Ryu climbs onto the turnbuckle and salutes the roaring fans, waiting for Nicole to appear.... and wondering about what she has done with Ataru in the meanwhile.
Last edited by 157 on Sat Feb 02, 2013 11:00 pm; edited 6 times in total
when her music sounds in the ring, nicole appears, wearing a pink dress and pink ribbons in her hair .... BUT ... WAIT, this is not nicole, she is much smaller, it is ATARU.
Ataru appears in the arena, wearing clothes of girl, tears on his cheeks, the boy is wearing a dog leash around his neck. Nicole is right behind him, clutching the leash, she wears an outfit very sexy, like a succubus, appropriate dress, as she plan to crush both physically and sexually the boy. her outfit caused a sensation, the crowd love it, and Nicole climbs into the ring, releasing Ataru, with a big smile she said hello to the crowd and she turns to ryu

_ Then ryu, how find you my dress, sexy is not it? and about the match, did you plan to hurt me ?
Last edited by 157 on Thu Apr 19, 2012 2:30 pm; edited 1 time in total
Ryu's eyes blink in confusion as a cute looking girl dressed in pink surprisingly appears on the ramp... but after one second Ryu's face flares as he could not miss to recognize Ataru, even in that humiliating attire.

"W-What the fu....?!? ..ugh....!!". The red-haired boy remains speechless as more surprise are coming. Leading Ataru's leash, a towering and radiant Nicole is sensually walking her way to the ring, dressed like a queen succubus from some perverted hentai anime or something.
Much obviously, the fans are going insane with excitement, roaring and cheering for Nicole. It really looks like she's a powerful succubus having all those aroused guys fall under her seductive spell.

"S-Sorry... i could not stop her...", Ataru said flatly in deep shame, but no more words are needed for Ryu, just watching at his cousin, it is understood that Nicole gave him no rest... except probably for knocking him out every now and then.

"Don't worry, you'll get free soon enough", Ryu would answer to Ataru's words, then turning his burning eyes to Nicole. "And you, Nicole... i hold no grudge but i won't surrender until i force you to release Ataru!"

With that said, Ryu stood in the middle of the ring. "A-Also... yes that outfit is sexy... but i'm still not going easy on you...!", he would finally reply to Nicole's teasing question, getting into a 'ready' stance and waiting for the bell, gulping and blushing at the sensually intimidating appearance.
Last edited by 157 on Thu Apr 19, 2012 2:30 pm; edited 1 time in total
_ Oh you're so cute ryu, I thank you for your compliments, and I will do my best to win against a nice boy like you

Nicole, still a bit provocative, trying to play with the mind of the poor ryu, then before the bell rings. she returns to the corner, and tries to place ataru against it. using the leash, with bindings Ataru, she tries to imprison him against the corner. If Ryu does nothing, Nicole quickly showed him his cousin, powerless against the corner, and she starts chewing on his defendless neck sensually, looking forward to the beginning of the fight. If ryu doest not wait the begining of the fight, nicole will be in difficult position, but she belives that ryu follow the rules. so she could continue to tease him and his cousin
Last edited by 157 on Thu Apr 19, 2012 2:30 pm; edited 1 time in total
Meekly trying to fight back, Ataru is already too weakened to possibly resist as Nicole easily binds and entangles him at the corner so that he can't move.

"U-Ugh.... w-wha..??!! S-Stop it already...!!!", Ryu remains as freezed for a slight moment at the embarassingly sensuous scene: Nicole is really acting like a sexy succubus, lovebiting and kissing at her victim's neck with lewd suction sounds as Ataru squirms and moans in both embarassed will to struggle and guilty submissive pleasure.

Apparently enjoying the moment, the ref-girl delays the ringing of the bell a few more seconds on purpose.
Last edited by 157 on Thu Apr 19, 2012 2:31 pm; edited 3 times in total
After a few moments, which seem endless for the poor ataru, nicole stopped her little sexy game, smiling gently before the whine of her little victim. She runs her hand through his hair, and suddenly
* BOOOMMM *
she crushes him with a great hips press, using her ass to pinning him on the corner, poor ataru... she does exactly as if he was not there. raising her arms in a sign of challenges, Nicole made ​​it clear to Ryu to pick her now

_ Come on, come on my boy, not tell me that you're afraid by your little succubus beloved

Then come the sound of the bell
"Unghhhffffff.....!!!!", With a prolonged groan of pain, all the air is pressed out from poor Ataru's body, leaving the por boy half-conscious, her voluptuous butt large enough to cover most of Ataru's upper body as she teasingly rubs her hips along his trapped frame.

"U-Ughh... leave him alone, i'm your opponent right now!". With such brave shout Ryu will probably look like a little silly hero from Nicole's point of view, as the boy runs forward and tries to catch her into a headlock, willing to pull the sexy amazon away from poor crushed Ataru.
when ryu rushes on her, nicole let the small ataru alone, and will see the strong boy. Ryu arrives in an instant to put her in a headlock tight, which is not obvious given the size of the big redhead amazon. Of course Nicole could defend herself violently, but it is not funny to begin so badly, so...

_ Hugh ... Kyaaa No, not so violently ryu, I'm just a young girl,

as she speaks, nicole try to grab the hair of ataru, so if ryu dod not notice it quickly, more he trying to remove her from him, and more his cousin will suffer.
Nicole's fake scream of pain induces a silly gentleman like Ryu to relent his action, afraid that he might have been too rough to the girl.

"U-Uh...s-sorry...", he apologizes, falling for her girly trick as he still tries to pull Nicole away but more gently.
But, poor Ataru will have to groan in pain with each pulling of Ryu's hold. Suddenly aware of the situation, Ryu lets go of Nicole, hesitating on what to do next, which is a nice chance for the towering succubus to make her move.
with a big smile, nicole see clearly that ryu fell into her little game, this boy is just too friendly so she hopes to take the opportunity to humiliate the boy. when she sees that Ryu let her go, Nicole rushes to Ryu, and puts her arms around the waist of the boy, trapping him and lifting him a little, crushing the boy with her breasts. In this version of Bearhug, nicole prevents Ryu to use his hands, and begins to squeeze, crush and press him against her deadly tits.

_ You're so cute ryu ... If possible, I would beat you, ... but by giving you some little pleasure ... if possible ... to thank you,....I am very sensitive to your kindness, you know.... Louise was a lucky girl
Page 1 of 16 • 1, 2, 3 ... 8 ... 16


Similar topics
---
Permissions in this forum:
You
cannot
reply to topics in this forum