Who is online?
In total there are
47
users online :: 9 Registered, 0 Hidden and 38 Guests :: 2 Bots
Cirno
,
Harrier
,
Jaystar
,
Liesmith
,
LunarWolf
,
Nelv
,
RadiantKarna332
,
Vcom7418
,
wrestleryu
Most users ever online was
155
on Sun Oct 09, 2016 8:33 am
Champions & #1 contenders
Looking to revive
Mon Jul 03, 2017 7:06 am by GrandAkumaShogun
Hello I apologize for my long absence from here, real life issues have been kicking my ass but I feel like I can return on here so if anyone is interested in taking on either Takeichi Mori or Takeshi Kawai feel free to get in touch. And if you are one of the people I was having a match with before my lengthy hiatus and wish to resume that match also feel more than welcomed to get in touch with me as well.
Comments: 7
looking for matches
Sun Jul 23, 2017 9:57 am by anime_hentaifighter
Comments: 0
Looking for a Match: Nanami Tomonari
Fri Jul 21, 2017 6:28 pm by RadiantKarna332
Well, I'm looking for another match, this time for my new character, Nanami Tomonari. If you guys are interested, you can PM me or contact me on Trillian. My name there is radiantkarna332.
If you guys want to see my new character, just click the link below.
http://www.afwrpg.com/t17089-nanami-tomonari-izanami
Comments: 0
Page 1 of 11 • 1, 2, 3 ... 9, 10, 11

Best 2 of 3 falls match. Submission, knockout or long count (five) to win each round
YASEI STARR - Height: 5' 7"
VS
ANDY NAKAMURA Height: 5' 9"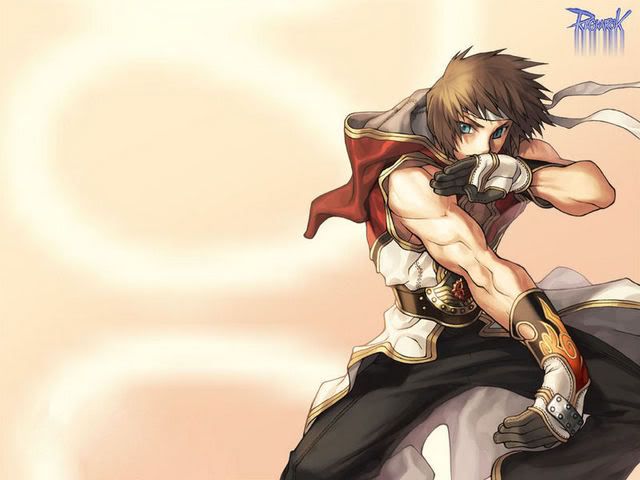 Having run his way to the ring amidst flashing lights and hi-fives given to the cheering fans, Andy would somersault jump into the ring after having swiftly climbing the turnbuckle: a spectacular entry to greet the crowd after a short absence from the scene. The young wrestler would soon bare his torso and toss his vest aside, a gesture that never missed to raise a noisy approval from the squealing girls at the ringside.
Finally another chance for a match in the arena, he thought to himself with some eagerness. He didn't know much about the newcomer that was going to face him, but he was sure that she would go back home with a defeat tonight.
Last edited by 157 on Tue Jan 14, 2014 8:30 am; edited 2 times in total
Yasei finally got a chance to get into the ring for her first debut match, looking forward to it and clearly she doesnt know everyone except some from being extremely well known in the wrestling league, but maybe, just like her last name, she'll raise to the top and being a big Starr! Changing in the locker room shared with various wrestlers but apparently shes a lone at this moment, its a good thing since she rather not show her surprise to her opponent pretty soon, wearing her tight white t-shirt and jean shorts, yellow boots with finger gloves, adding her cowboy hat covering her pink pig-tail hair before heading out on stage. "Alright, lets see how this handsome fella looks!"

Once her music start playing as she stepping out on stage, everyone cheering for the newest, sexiest girl around as she blowing some kisses and nodding with her hat, pointing at everyone in the crowd before her opponent that waiting for her as Yasei does the 'gun shot' gesture. "Bang" lightly making the sound only she can hear before walking down the ramp until reaching to the ring, hopping on the apron and slowly sliding herself between the middle and top ropes before entering to meet him in person, looking good up close as the cowgirl walking up to him, offering her hand out for showing some respect to his young tall man. "Howdy, the name Yasei Starr, new here, nice to meet ya, handsome!"
The audience at the Tension Arena was used to see many gorgeous girl appear on that ramp, yet they seemed to never get enough of it... and Andy had to admit that he could see why, as Yasei made her little show for the crowd.

"Uh...hehe, nice to meet you too, miss Yasei" ("indeed"), he would admit to himself trying to keep his coolness but unable to hide some nervousness at her seductive appearence... something that, as Andy had learned very well in the AFW, usually turned at a man's disadvantage during a wrestling match.
"Let's give'em a good show... and please don't be angry at me when I win", he would conclude with a wink.
Yasei nodded to this man, which she thinks she remember something like Andy she assume, shook his head and maybe getting a bit of hint of being nervous, not too sure but she'll find out soon enough that is. "Ah its nice to meet you, yup, lets have a good show and surely, I wont get mad like a bull, but aint gonna lose tonight!" She said, breaking off their handshakes as she takes a step back about to get ready for the match, but suddenly she said. "Oh hold up partner, give me a quick moment will ya?"

She then reaching the bottom of her white t-shirt as everyone gazing to see whats going on, she then stripping her shirt off to get an instant responds from everyone, mainly guys course, roaring out loud from approval of whats shes doing, but she isnt done just yet, she also reach for her zipper of the jean shorts to strip off as well, only showing her in a very revealing red slingshot bikini that barely covered her privates as the crowd just getting louder than ever, tossing her extra clothes to the side and taking off her hat as well. "Boy howdy, I feel a lot better, more loose.... are you ready?" She does the gunshot gesture again before crouching down a little with hands out, ready to wrestle and see how Andy reacts to her.... tease.
In spite of his bravado facade, Andy's cheeks would still blush at Yasei's little striptease.

With his concentration a little messed up, which is the intent of such teasing show after all, the young wrestler would suddenly realize that he has not introduced himself. "Uh...r-ready..sure.. oh and name is Andy by the way...".

What a bad time for presentations: the bell ringing during his silly words would find Andy a bit unprepared, to which he would step forward trying to start with a mutual grapple that would hopefully lead him into a standing headlock.
Though, such unfocused start from Andy probably had him full of openings.
"Oh Andy is it? Then lets have some fun yes?" She said, after she stripped her clothes to wear and reveal much more loose for this wrestling match, its going to be a tough one but she'll do her best to get pass this best 2 of three rounds to claim on top winning this match for sure.

Once the match getting start it, it was time for the biggest first match of her career, expecting that it'll be difficult for Andy to concentrate his wrestling against her very revealing one piece outfit, as the two going for after each other, she can see him coming for her as she brings her hands up with a smirk on her face. "Here we go!" She attempt to place her hands onto his shoulders to quickly bring her foot up against his stomach as she rolling backward, to flip him over her but not to launch him but instead rolling to a full circle so she can try getting on top of his chest to straddle. "Hmmm!"
In spite of being taken by surprise, Andy would think that Yasei's judo throw was cutely predictable after all, as he prepared hmself to comply with the movement and just back onto his feet with no significant damage.

Except for.. Yasei's intent was not to throw him backwards, but to roll herself and get ontop of him, which somewhat prevented his escape maneuvre.
"Unghf.... h-hey... we can save this for the aftermatch, no?", the young wrestler would say, still trying to play confident but with evidently flushed face, having to look up at her large bouncing breasts from his straddled position.

With that said, Andy would try to push the girl off and break free, but being ontop granted Yasei an undeniable starting advantage over the pinned opponent, in terms of both leverage and psychology.
Yasei was able to get her hands onto his shoulders and successfully putting her foot against him just to roll backward for him to lay down on his back with her straddle on top of his chest, looking with a smile to see hiw blushed face when he was able to say something to her. "Hehe, arent you a smooth player?" She teased, but even for this young man blushing and trapped under her, he was pretty determine to get her off of him in which, she wanted to get of Andy anyway, for another reason.

She rolled backward once more to land on her feet preparing to get him in her next move. "Rolling daisy!" She said, just making it sound cute actually, otherwise, she tries to grab hold of his feet to lift it up and pulling under her arms, trying to lift his lower half and slowly turning him over to completely flipping him facing down so that she could squat down showing her one piece wedging up to her rear end, sitting down on his lower back as she pulls his legs into Boston Crab.
Andy could barely hold back from smiling at the cutesy name she had given to her maneuvre, not to mention the funny idea of naming them aloud like you'd expect from some some anime superheroine.

Cuteness apart, Yasei was fast and knew her moves very well: in a moment Andy would find himself rolled onto his front, the gorgeous girl spressing soft rear teasingly onto the small of his back as she had him in a perfectly executed Boston Crab.

"Urghh...! That's what I get for taking a cute girl lightly...", he would groan, basically admitting to himself as he squirmed underneath her in such embarassingly uncomfortable position, trying to break her hold but no can do at the moment.
Last edited by 157 on Sun Oct 13, 2013 4:27 pm; edited 2 times in total
"Yeehaw!" The sexy Yasei was able to apply her submission hold with eased onto Andy as hes trapped under her arms while shes pulling back to stretches his legs and slowly arching his back, she can hear him groaning to himself as the cowgirl giggles to him. "Cute am I? Why thank you, you're making me blush."

Though, she wanted to hold him temporarily so that she could follow up her next move that connects with this same move that is, releasing his one leg and using the other to lock between her legs before she attempt to lay on his back with her front, hoping to get her arm under his check to pull back into her STF, maybe getting a quick score so she wouldnt have to work too hard. "Am I too tough for ya handsome?"
Page 1 of 11 • 1, 2, 3 ... 9, 10, 11


Similar topics
---
Permissions in this forum:
You
cannot
reply to topics in this forum