Who is online?
In total there are
34
users online :: 4 Registered, 0 Hidden and 30 Guests :: 2 Bots
acuya
,
Edmund
,
Lobo
,
LunarWolf
Most users ever online was
390
on Tue Jan 02, 2018 2:02 pm
Champions & #1 contenders
Offline for next week or two
Tue Feb 13, 2018 11:17 pm by peek6
Comments: 1
Thinking about making my return
Thu Feb 22, 2018 11:46 pm by KillerV
After it feels like a long long time, do feel like coming back but gonna keep it minimum on how many rosters Im using, currently three right now? But I am strictly doing male (me) vs female and maybe female (me) vs male, intergender matches that is.
So if theres anyone is interested, please let me know through PM, thanks.
Though I would like to use my King in matches >.>
Comments: 0
Gauging Interest For A Couple Matches
Thu Feb 22, 2018 7:07 pm by HighFly
Hey everyone! I was just throwing this out there to see who would be interested in doing matches with either Suzumi or Peggy! Look them over and if ya have any ideas please PM me!
Comments: 0
Page 1 of 8 • 1, 2, 3, 4, 5, 6, 7, 8


Standard match, best 2 of 3 roundsAoi Hime - Height: 5' 11" - Age: unknown
VSAndy Nakamura - Height: 5' 9" - Age: 19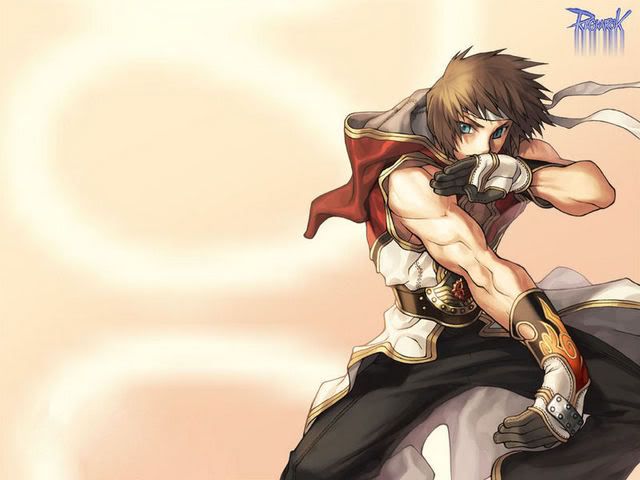 Andy comes out of the backstage wearing his wrestling attire: long wrestling pants, boots, martial arts-like handwraps and naked torso.
Time has gone since his latest challenge in the Tension Arena. Too much time for his likings, so the italian-japanese wrestler decides to grab a microphone and climb onto the ring before the starting of the next scheduled match.
"Well Well Well... it's a pleasure to see you again guys!", the young wrestler speaks into the mic, haranguing the crowd. "..I have heard that many new fighters have joined Tension Pro so... here's your chance to make yourself a name in the show: I challenge the first girl or guy who will climb onto the ring to face me into a best 2 of 3 rounds match. Standard rules: no weird stuff, just the best wrestler wins!"
With that said Andy tosses the mic aside and leans back against the ropes in a tauntingly relaxed pose, waiting for anybody to raise the challenge.
Last edited by 157 on Fri Jan 27, 2012 4:56 pm; edited 3 times in total
Moments after hearing this wrestler announcing a challenge, he seems pretty confident young man, her music starts playing with fine pink colors flashing around before she makes her apperances, the crowd goes wild from the stunning beauty, very tall super model like slowly walking down the ramp and heading to the ring, the cameras flashing at her, she's wearing red beautiful yet revealing blouse, loose red sarong that exposed her long sexy legs, and red heels, she waves to the crowds and stops in front of the steel steps, taking the heels off and going barefoot to walk up and sliding between the ropes and entering the ring.

Aoi stands there from the distance, seeing this man, Andy, issuing a challenge, smiling elegently at him as she walks up to him but stops at the center, gesturing the ref for the mic, she gently grabs it and raise up, and says confidently.... "I'll challenge you into a match sweetie, it wont take long for you to..." Aoi pointing out with her free hand at him... "Bow before ME!"

Finishing her words of a confident woman, she's ready to begin the match, backing up to her corner, stretching out a bit before placing one hand on her hip, turning it to face Andy as she stares at him, not leaving her eyes off of him.
The theme of a new wrestler, together with the murmurs and roars of enticed appreciation from the crowd would soon attract Andy's attention to the ramp, where he can see a top-model-looking opponent elegantly strutting her way to the ring.

"Wow.. this is why i love this wrestling federation", the firsky part of his mind thinks to itself, but Andy shakes those dangerous thoughts promptly from his head: he knows too well that this is a wrestling challenge at Tension, and that his opponent's beautiful looks will promptly turn at his disadvantage if he lets himself get distracted.

Nonetheless, it still takes some effort not to be mesmerized by those impossibly long and perfectly shaped legs, as Aoi climbs onto the ring and playfully taunts him.
"H-Heh... my name is Andy. May i ask the name of this princess who wants me to bow down before her majesty?", he responds with a playful wink, trying to stay cool, though he can't hide a slight stutter in his voice due to her alluring presence.

As the bell rings Andy won't attack immediately, willing to study the new opponent instead: During a few starting moments he will circle the tall and beautiful opponent, noticing not without some slight embarassement that she's a few inches taller than himself.
Seeking for an opening, ready to go for the lockup, the young male will soon start the offensive with a standing headlock, if she won't do anything first.
Last edited by 157 on Fri Jan 20, 2012 12:13 am; edited 3 times in total
Before Aoi makes her way to the corner, her back was about to turn but stopped for a moment to hear Andy asking her name in a slightly stutter way, she smile and turn to face him, raising the mic one last time. "The name is, Aoi Hime~" saying it in a very soft, sexy ways before handing the mic back to the ref and the bell sound off to start out match.

Both of us seems to be ready, Aoi is a bit taller than her opponent but regardless, her opponent is a man and usually stronger than woman, which she'll proves that it she can beat him in best 2 out of 3 rounds. She can see him feelin quite blush from her beauty, which she expected for most of her opponents, she raise her hands up and circling around him, Aoi can see Andy going for a lock up, she moves in but instead of the lock up, she tries to surprise him with her right long, smooth sexy leg, kicking out underneath her and straight out, trying to aim for his stomach "MMM!"
"Unffffhhh.... nice start...!", Andy has to admit with a faint groan of pain after Aoi has fleshed her long legs into kicking his well trained abs, pressing some air out of his lungs.

Like Andy, the crowd won't miss to hear the moan of pleasure from the tall girl, a clear sign that she loves to put her legs into action.
But after the received strike he will try to grab her ankle, willing to block her leg just where it landed against his stomach.

If succesful, Andy will take the chance to teasingly caress her calf. "Mhh... nice toned legs...", he will compliment her, before trying to trip her other leg hopefully taking down the tall beauty.

That is, unless Andy has wasted too much time with his playful taunting, thus granting Aoi all the chances to prevent his intentions.
Last edited by 157 on Fri Jan 20, 2012 12:36 am; edited 2 times in total
Aoi sexy long leg manage to come in contact with Andy's stomach, giving him a good kick, she smile from the success but only for a moment until her face changes.

Andy well trained abs didnt hurt him much thanks to Aoi bare foot, with boots or heels would hurt him a little more but she doesnt feel comfortable wrestling in heels. He catches her ankle which her eyes wide open from the surprise, Aoi hops on her left foot on the mat, making her breasts bouncy and can feel Andy's naughty hand rubbing her smooth soft thigh. "H-hey! How dare y.... ohhh! Ough!" The distracting of Andy's hand rubbing her thigh before he tripped her down to the mat, laying on her back with her right ankle still in his hand.

Aoi looks up to stare at Andy, a little annoyed that he touches her like that, even this early in the match!--------If she can, she tries to use her other leg to fold in and pull back which her knee nearly touches her chest, showing a bit flexiblity before kick out hard as she could, aiming at his stomach, soften it up "Hmph!"
"I'm sorry my princess: looks like you went down first after all", Andy would grin, confident in his control over the grounded girl.

Already planning to grab her other leg and trap her into a vicious boston crab so early in the match, the boy has understimated Aoi's legs strenght though: pulling her legs to herself and then straightening them out with force, the dark haired beauty manages to throw a surprised Andy to the mats back first.

"UNGH...!! ..damn..", he groans, hitting the back of his head in the process, which leaves the young male dazed for a few moments, giving Aoi enough time for her next move while Andy shakes his head and tries to get back onto a sitting position.
Last edited by 157 on Fri Jan 20, 2012 12:56 am; edited 4 times in total
Aoi's leg manage to kick out hard and right into Andy's stomach, kicking him down to the mat pretty hard there. She smile when Andy landed down hard and lightly groans from the distance, which is not a perfect timing to get the upperhand.

"Hmph! Serves you right!" Aoi began to get herself up while Andy is down on the mat, she tries to roll him facing down by grabbing his ankles to turn him over----- hopefully Aoi could try getting on his back, sitting just above his butt, spread her long legs out so she can grab his arms to drape right over her smooth sexy thighs before reaches under his chin to pull back, applying the Camel Clutch.
Andy's temporarily stunned state works in Aoi's favor, allowing her to sit on the small of his back and secure her downed opponent into a neat camel clutch.

"nnghh...!", he would groan with clenched teeth at the pressure applied to his back and neck, his squirmings only producing a fruitless rubbing of Andy's ineffectively flailing arms against the velvet-like skin of Aoi's thighs.
Struggle as he wants, he is a prisoner at her whims for now.
Last edited by 157 on Fri Jan 20, 2012 1:17 am; edited 4 times in total
Aoi got Andy in her's grasp, pulling on his neck to arch him backward, she can feel his arms flailing that rubs on her thighs which its fine with her as long it isnt dirty hands touching her, would make her quite mad, she smiles as Aoi pulling his chin back a bit more. "Have nothing to say? Maybe I should get my first win for this round hmm?"

Aoi's nice outside from the ring but once shes in, she means business, could probably play nice but it bugs her a little that he touches her thighs, gonna punish him for doing so---- if she could, she pulls Andy's head just in the right level where she closeing her sexy soft thighs, pressing his cheeks between it, trying to apply Camel Clutch/Headscissor combo, maybe making him tap out or even knockout.
Page 1 of 8 • 1, 2, 3, 4, 5, 6, 7, 8



Similar topics
---
Permissions in this forum:
You
cannot
reply to topics in this forum