Who is online?
In total there are
63
users online :: 3 Registered, 0 Hidden and 60 Guests :: 1 Bot
killcarrion
,
SigmaMorgan
,
Tick Tock
Most users ever online was
418
on Tue Jul 30, 2019 9:51 am
Champions & #1 contenders
Watches wanted
Fri Sep 08, 2023 2:25 pm by Midori Hyuga
I have three characters who need matches
Wolfgang Bruan ( tension )
Sasuke Moto ( tension )
Fumiko Hyuga ( fraction )
If you are interested please private message me with a match idea and character you want me to use
Comments: 0
Back and ready for the fun!~
Fri Sep 01, 2023 3:45 pm by Leon564
Comments: 0
Debut match
Sat Aug 26, 2023 5:18 pm by Midori Hyuga
I am looking for midori hyuga's or my other three ( Alexis Jones, Roman Greco, Fumiko Hyuga ) debut match on fraction ( or tension for Roman ) pm me if you're interested, I'm up for any ideas for a match
Comments: 0
Page 1 of 7 • 1, 2, 3, 4, 5, 6, 7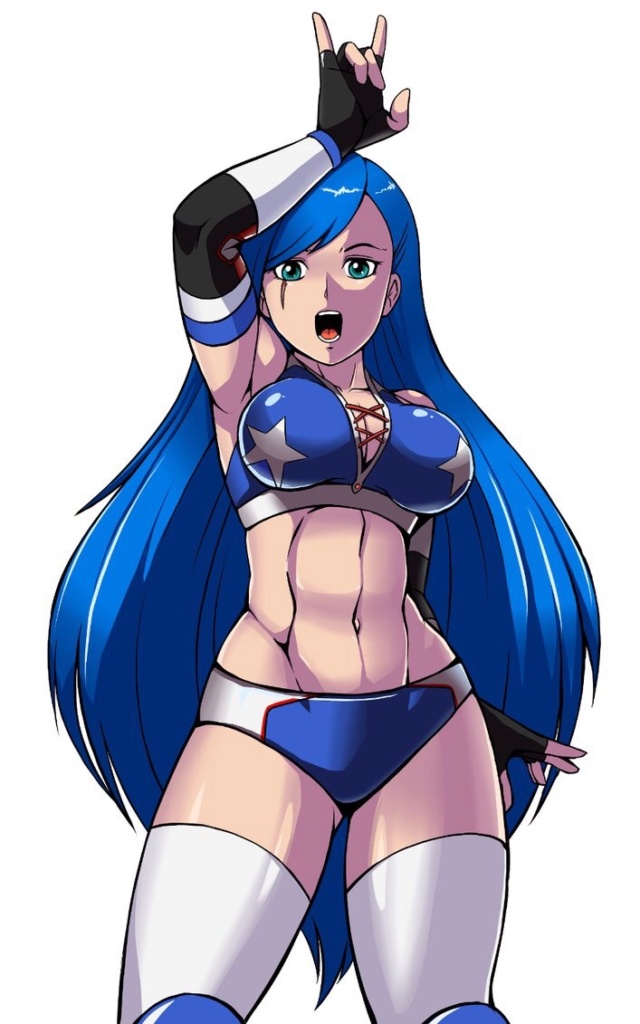 Vs.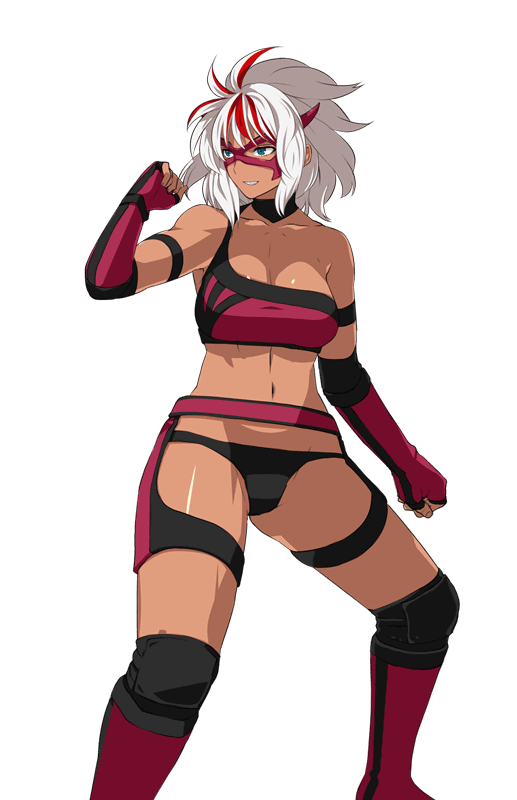 [The match is set to one fall, the competitors can obtain victory by Pinfall, Submission, or Knockout.
Cranking her arm to loosen the joint, the blue Scot worked to limber up before her match. Another day, another player to beat down, nothing new there. The only thing different today was it wasn't so Japanese girl this time, no, her opponent this time was a Luchadora. It felt perfect, she needed the good work out and a fancy shmancy wrestler like them could give her just the edge she'd been looking for. All of her things laid inside her locker, she shuts it, with a bit of her overflowing energy. The steel clashing against steel with an audible bang, to anyone outside, they may have feared the Scot going ballistic in the room, all by herself. Had this been a different day, she may just have.
The blue wonder was going to make her name ring out tonight, this Maria or whatever was going to be seeing nothing but blue when she was done. She caught a good look of her opponent on the screen, some devil looking lady? Obvious villain, or so she would think, these types don't always make their motives evident until the time to comes, but not today. She wasn't going to let some high flyer ruin her day. "Be seeing you real soon, Maria, ya she devil." She declares, continuing down the hall from the picture.
Finding herself in front of the curtain, she rolls her neck in place, the slight kinks work themselves out. Was she nervous? No, this was the life she wanted for herself, not to be stuck in some numpty hospital all day. Sure, she was grateful to be able to help people but that wasn't the future she saw for herself. This was what her life was meant to be. Face to face with a tough lookin' bloke as the English say. Maria would be her prey, that she would be certain of.
As her music began to boom from the speakers, the Scot steps out. The roar of the crowd surprised her but she didn't seem really bothered by it, no, she was reveling in it. These eejits hardly even knew her and they were screaming their heads off for her, the price you pay for fame, she supposed. As she made her way down the ramp, she'd offer high-fives to the ones brave enough to ask for it. She'd reach the ring and climb the apron, forget the stairs, this felt more appropriate.
Getting inside that squared ring was easy enough as slipped between the ropes, heading center stage. She felt no need to file up the crowd, they seemed to do that all themselves. Colette would backpedal only a couple steps as she turned to face the curtain. Her eyes peeled for this She-devil. She wouldn't let herself miss a beat.
_________________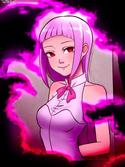 LilyStar




Posts

: 933


Join date

: 2018-02-27


Age

: 27


Location

: Your heart



In the end,Collette didn't have to wait long for the she-devil to come to collect her due.

A brutal heavy metal track growled over the music system as a new figure strode into the arena. A mixture of wary cheers and tentative boos were heard from the crowd as Maria Tempesta strode into the arena. Raising her hands to the crowd, she ran them through the air and gyrated her hips, teasing them with a little dance, before striding down the ring. 

Watching her soon to be opponent from afar, Maria Maria grabbed the bottom rope and pulled up on it, slowly rotating herself upside down so that she was briefly alluringly tangled in the ropes like a pole dancer, flashing her fans a wink. The crowd, naturally, ate it up. Flipping over, she dropped to the mat and stared at Collette. The other girl was slightly taller than her, and her fit body spoke of power, just waiting to explode like dynamite. She was looking her with a wariness to her that spoke to her possible being new to the AFW. Maria smiled at this realization. This was going to be fun.

"So you are the 'Blue Wonder' I've heard about, huh?" she said, setting a hand on her hips. "You have a nice body. It is shame I'll have to break it."
Last edited by Underdog21 on Fri Mar 05, 2021 6:12 pm; edited 1 time in total

Underdog21




Posts

: 6212


Join date

: 2008-04-26


Age

: 37



The heavy metal caught her attention all right, her gaze shifting up and down, side to side as the music caught her off guard. When her pools fixated on the curtain again, there they stood, the she-devil she was to face. Seeing them in person, Colette had to admit, they had a pretty punchable face, attractive, but still punchable. She couldn't quite explain as to they why, but she could understand the idea in her head well enough. Maria was flashy too, gyrating her hips amidst the stellar difference in the crowds time towards her. Many seemed to be captivated by the fit wrestlers bottom half working some sort of spell of them. Colette don't much care. If you were attractive, you were attractive. Not sensual movements like that could phase her, not only she felt their touch.

As they entered the ring, they pulled another move to appear...sexy. She dreaded even thinking that word, it just felt overused, used to the point of no practical meaning anymore. What even was that? There were so many opinions on the matter she opted to not use the brain power to lessen her dedication to her match. Her brow raised as she winked and dropped to the mat, looking up to stare at her from such a low plane. The Scot was confused with this one, what was her deal, exactly?

She grinned as they used her nickname. It was simple and cut straight to the point, just the way she liked these things. The Scot would step up  to Maria, pressing her noggin against the Latina as she stared back into those red orbs. ["That be me, Lass."] she states, with a grin in her thick accent. " you must be the She-devil. You came in here like the numpty you look to be.. Thanks for noticing, ya doaty."]Colette adds, her fingers lightly prodding at the horns in her hair.

Her grin cracked a bit more as she sank her fingers into their hair, lightly bunching it up. ["Maybe I'll take you home with me, enjoy me prize. Could mount ya on me wall. You'll make a prett' decoration, wouldn't you lass? ] she asks, her fingers uncurling as she dragged it down their cheek with a nice pat. She had a feeling she was going to wait her hate this person, or maybe kill this person. Either way that fate was up to them, be a shame though.
_________________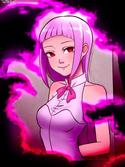 LilyStar




Posts

: 933


Join date

: 2018-02-27


Age

: 27


Location

: Your heart



Maria had come in expecting the "Blue Wonder" to be another goody two-shoes hero type, another selfless face at whose expense she could have endless fun. It thus came as a surprise to her when Collette demonstrated a slight mean streak of her own, leaning her forehead against hers and tauntingly grabbing a handful of her hair before teasingly patting her cheek. Maria didn't mind of course, and didn't falter in her own smile. If anything, she was starting to like this girl already.

She leaned a little closer in against Collette, her gaze never retreating from the Scottish girl's as their chests pressed up against each other. "Oh, you talk big for a blue bogtrotter, chica," she taunted back, bringing her hand up to play a little with Collette's blue locks. "The only person here who is going to be a trophy is you, after I drag your unconscious body out of the ring. Maybe I'll play you like a bagpipe later, if you're lucky." She backed away a little. "Just be careful what you wish for-- I'm the sort of girl your momma always warned you never to take home with her."

And with that bit of pre-match banter-- equal parts trash talk and flirtation, in Maria's mind-- done with, she backed away to her corner, waiting for the ref to ring the damn bell...

Underdog21




Posts

: 6212


Join date

: 2008-04-26


Age

: 37



Colette didn't expect to scare someone like Maria, she wasn't honestly try to do much of anything beside talk trash. She knew what really counted was action, what she could prove and do in the fight that would make her understand. The Scot wa intent on delievering that message throughly, the Latina on the other hand had her own game to play. In fact, she went on to smile at her like some kind of Git. What a doofus but she supposed it didn't irritate her, not yet anyways

The bluenette didn't back away as the She-Devil pressed against her. We're they trying to intimidate her now? No, that didn't seem it, this was a kind of, what do you call it? Foreplay maybe? Gah, she could figure it out later. "Im talking big? You're talking [shite]." She replies, her gaze shifting to follow the hand rubbing through her blue locks. It felt different, it honestly made her shiver but she didn't back down, not from Maria. "We'll see about that, the only thing you'll be playing is a heart monitor when I put your [arse] in the hospital. Either way you look at it, I'm not kettin' ya beat me. So shut your [Gob], cause when this is over, you'll be my trophy." She shot back, scoffing as the claimed to be the type her mom warned her about. In hindsight that just may have been true but she was her own woman now, no one could tell her what to do...besides management and the Law....

The two of the went to their respective sides with the aid of the referee wh intervened to push Colette back. She was ready to tussle but the bell hadn't rung yet. She was getting anxious, talk about being patient. Nothing was in her mind now but the task at hand, Maria was playing with fire and she planned to burn them good, even if she was a She-Devil.

Suddenly the bell rang out, sending the Scot into motion, she didn't rush Maria, no that was to simple. Instead she walked forward, raising her index finger, beckoning them on, urging Maria to come to her. A lesson here, would be to strike first and strike hard but Colette wasn't listening to instinct, she was listening to the part of her that wanted to fight, to show off.
_________________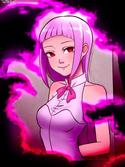 LilyStar




Posts

: 933


Join date

: 2018-02-27


Age

: 27


Location

: Your heart



Maria's heart thudded in her chest as the bell rang, and she sprang from her corner, watching Collette keenly. As she watched, the Scotswoman, after a final bit of trash talking, was already springing from her corner as well, circling her warily. Normally, Maria would have sprung out immediately on the offensive, to get some cheap shots in on Collette the moment the Scots girl took her eyes off of her...but nothing doing, Collette was watching her like a hawk.

Besides which, what Maria wanted was to continue playing mind games with Collette. So far, she was proving quite fun to mess with.

As Maria watched, Collette gestured for her to come forward. Maria gave a quick, smiling gesture to herself, as though to innocently say "Who, me?" before closing the distance with the powerful Scots girl. If Collette wanted to start this up close and personal, then the Devil's Handmaid was happy to oblige her.

She darted in to lock up with Collette, her eyes meeting the Scotswoman's as they tied up, locking up collar and elbow...before Maria suddenly stopped pushing and instead pulled back, letting Collette's own momentum work against her as she tried to bring her knee up for a sharp strike into Collette's bare abs...

Underdog21




Posts

: 6212


Join date

: 2008-04-26


Age

: 37



The blunette's gaze was locked and ready. Maria wouldn't leave her sight as she began to circle the She-Devil, watching and waiting as they lunged from their corner. Colette was, for a moment, ready to meet them head on, but not yet. She was going to utterly outclass this woman, to show them why it was not a good idea to get on her bad side or to run your mouth. Gesturing the Latina on, she'd grin as they smiled at her, faking their innocence as they came to meet her. The obligation of a close quarters match sent the Scot into overdrive.

With the pair of them locking up in a collar and elbow, a common hold for the start of almost any match. Surprise filled her being as she suddenly felt no resistance, Maria was backing up, forcing Colette to follow through with her momentum. Her boots rattle the canvas but she fell into their trap. "Grgh!" She would grimace as their knee dug up into their abdomen. The brunt force was a bit much, but she wouldn't let go. If anything, her grip on them tightened, her deadly blues looking up to stare down the She-Devil. Colette's breaths were ragged for the moment.

Somewhat bent and hinged in the hold, the Scot was barred from moving, for the time being she was somewhat cornered. She wouldn't allow Maria to pass of another knee into her abs. Pulling away her hand locked with their elbow, she would pivot inward at the side. Her fingers around their neck dug in as she looked to falls her waist into their midsection, attempting to throw them off balance. If she managed that, Colette would use the hold on their neck to toss them over her hip onto the canvas.

If her plan came together, she would softly pant. The pain in her stomach slowly began to subside but that didn't immediately take the effects away. "Hope that's not all you got. I'd be mighty happy to squash a [dobber] like you, She-Devil." She doubt Maria was tired from just that but she wouldn't take chances not with this one. They were slippery, conniving, the blunette was going to have to overwhelm them, lucky for her she had that in the bag. Colette would reach down, looking to grab the Latina's arm if they were under the spell of stun to press her advantage. She would look to then pull them under her arm, tossing their own over her neck before grabbing a handful of their red and black bottoms. With a hopeful pump of her legs, she'd lift them up in a vertical suplex position, keeping them held to delay the inevitable. The Scot was daring enough to showcase her own strength not just to the crowd but to Maria as well. Suddenly she would aim to kick out her leg to bring them down with the combined force of their weight in the square center of the ring.
_________________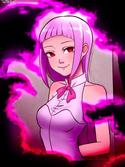 LilyStar




Posts

: 933


Join date

: 2018-02-27


Age

: 27


Location

: Your heart



Maria watched in satisfaction as Collette doubled over from the blow. Her satisfaction increased as she saw Collette look up at her, rage simmering in those blue eyes of hers. But to her surprise, Collette's grip around her arms didn't slacken at all: it tightened, as if reflexively clenching harder in response to pain.

And then, in a sudden, smoothe motion, Collette twisted her grip, and flipped Maria in a hip toss.

Maria's lucha libra instincts kicked in at that point, and she twisted as she was thrown, her back hitting the mat but rolling forwards with the impact, her movement carrying her a little away from Collette. She sprang back up to her feet then, fresh as a daisy, and and turned to face Collette...just in time for the Scotswoman to grab at her arm and yank her under her armpit.

Grimacing, Maria grabbed at Collete's arm, and twisted, trying to get Collette's arm behind her back an force her upper body downwards....just low enough so that she could kick a leg up and drive her knee hard into Collette's forehead, before twisting her arm again to flip her onto her back. If that all failed, of course, then she would probably be nailed by the other woman's suplex, but as Collette had rightly thought, Maria was a slippery one...

Underdog21




Posts

: 6212


Join date

: 2008-04-26


Age

: 37



She had to admit, Maria had some flashy moves. She expected them to flop on their back as she tossed them over, looking to plant the She-Devil for a moment while Colette prepared them for the next step. Instead, she rolled a fair distance but not out of grabbing range. A valiant effort none the least though. The Scot took hold of their arm, and the Latina; hers. Suddenly a battle for possession commenced as she drove them under her arm, Maria was looking to turn the tide but the bluenette had other ideas.

With the She-Devil attempting to take her arm behind her, Colette doubles her efforts. It didn't take an astronomer to figure out what was coming. Reaffirming her grip, she would squeeze their head tightly, her once free arm now grasped by the tanned hand. The Scot was momentarily locked in place but she had an idea. Her knee fired upward, looking to strike up into their ribs or center, the bluenette shooting randomly to incapacitate her foe for only a moment, that's all she would need.

Colette would look to strike their center twice, the first to make a statement, that she was in control here. The second to reaffirm the first but also to show she wasn't playing their game. If the Latina gave in after her knee strikes, she'd reposition her grip, again grabbing their red and black bottoms and yanking them up. Hauling the She-Devik into the air, she wouldn't waste time, kicking out her legs to slam her rival down into the canvas for a vertical suplex. If her plan succeeded, she'd slip onto her knees, looking over her shoulder, she couldn't help but think of the effort it took just for that. She grimaced, if this was what Maria was capable of then this was going to be tough, extremely tough.
_________________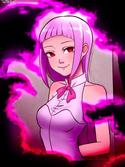 LilyStar




Posts

: 933


Join date

: 2018-02-27


Age

: 27


Location

: Your heart



For a brief moment, the two were engaged in what felt like classic chain wrestling as Collette grabbed Maria's arm and Maria, in turn, grabbed Collette's. The thought made Maria's face twist a little in irritatation. She hated chain wrestling, it was just so...so...dull. However, Maria needed all the edge she could get to deliver her knee into striking range of Collette's face, especially since the Scotswoman was being so damned aggressive.

Except, damn it, no matter what Maria did, Collette did not relent in her headlock. Instead, she sent a knee of her own thudding up into Maria's bare midsection. A loud gasp of air escaped the Cubana's lips, and she doubled over. She then blushed a little as she felt her bottoms being grabbed...and then everything was tilting forwards...

Maria crashed hard onto her back after being nailed by the vertical suplex. A loud moan escaped her lips, and she arched up off the mat before collapsing again...annoyed at being caught flat-footed like this by the stupid, slow Scotswoman, and regretting having locked up with her in the first place...

Underdog21




Posts

: 6212


Join date

: 2008-04-26


Age

: 37



Page 1 of 7 • 1, 2, 3, 4, 5, 6, 7
---
Permissions in this forum:
You
cannot
reply to topics in this forum