Who is online?
In total there are
51
users online :: 15 Registered, 2 Hidden and 34 Guests :: 2 Bots
acuya
,
Cirno
,
Jaystar
,
k0hryuu
,
killcarrion
,
KillerV
,
Lobo
,
LunarWolf
,
Nelv
,
PrincessBlair
,
PrizewellStar12
,
starvalentine
,
TheWamts
,
Vcom7418
,
Winner3
Most users ever online was
155
on Sun Oct 09, 2016 8:33 am
Champions & #1 contenders
Belated Apologies
Sun Mar 26, 2017 9:58 am by Clobber Jobber
So, I'm not super fond of doing non-match threads because it messes with my organization, but I feel I owe everyone an apology. I just kind of up and dissapeared for, what, a few months? With the exception of one wave of posts, I've been super quiet, and a lot of threads have been held back because of me. So, I'm sorry to everyone about that, and I'm going to at least get another wave in.
To explain myself a bit, I've had a few things going on that slowed me down. For the first couple months, …
[
Full reading
]
Comments: 2
I'm starting my new job soon, so I'll be more free
Tue Mar 28, 2017 9:24 pm by TheWamts
Yes, I know that sounds fucking stupid, but with only one thing to focus on instead of 5 subjects and 5 groups, I should have more time to spend on the site, and so I'm open for new matches, send me a pm or I'm me on Trillian (same name thewamts if you don't have me already) if interested.
Comments: 0
Lucy's Debut
Tue Mar 28, 2017 8:11 pm by kagestar
Well what can i say really?
After the warm reception here i am looking for my first Character
Lucy Kage
to have her debut.
This doesn't have to be in the form of a debut match, though i am not going to say no to that of course, but it could even be that she appears at the end of another match etc. I want Lucy to arrive, not with a bang per se, but with more of a determined swagger.
I want her entrance to pretty much be believable, sellable but also meaningful. It sounds snobbish, especially …
[
Full reading
]
Comments: 0
Page 1 of 19 • 1, 2, 3 ... 10 ... 19

Best 3 of 5 falls. The winner of each round can use and/or put the loser in holds at pleasure for 1 minute before the next round starts.
Ataru would climb on the ring giving a few high-fives to the most enthusiast fans, but the truth is that he is feeling quite nervous about the incoming match.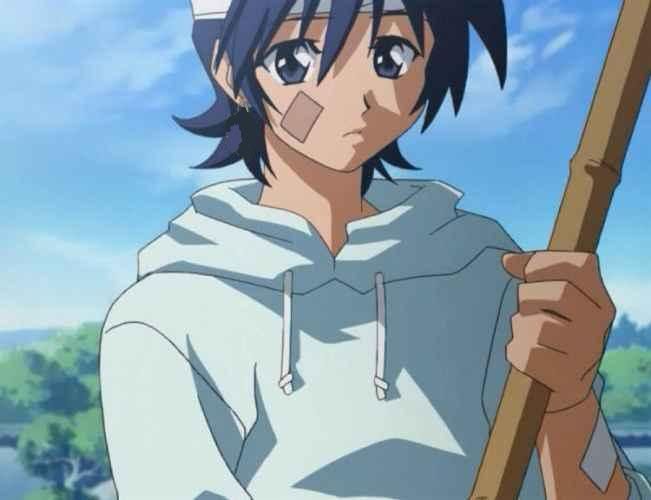 "Uhh why do they always choose me for the weirdest stipulations...?", the cute boy would sigh. Even worse, his scheduled opponent was going to be Arya Styles, who was rumored to be a heel and a seductress.
"Ok.. I guess I'll just have to stay focused and not let her distract me.", he would finally say basically to himself while Arya was about to show up.
Last edited by wrestleryu on Sat Dec 03, 2016 10:57 pm; edited 1 time in total
Arya appeared at the top of the ramp, adorn in her sexy two piece bikini, styled to be like leaves. She got a huge pop as she walked out, due to just how sexy and curvy the woman was. Walking down the ramp, the cosplayer would go up, and kiss a male fan on the cheek, wink, and head to the ring, leaving him completely shocked, and smiling.

Circling the ring for a moment, she was looking her opponant, up and down. "My my, what a toy~" Arya notes, and climbs in, over the ropes, her butt grinding on the ropes a bit as she does. Going to the center of the ring, Arya would press up against Ataru, her big boobs squishing against his chest giving a beautiful view of her cleavage, holding a sly grin. "Hi sweetheart"
Ataru was shocked at seeing the random guy almost faint from just a teasy kiss by his next opponent who was actually dressed like.... well a wrestling version of Poison Ivy??!!

Trying to just stick to polite, not dembarrassing wrestling moves seemed to be a mission impossible with this girl... he thought as she thrusted her abundant bosom forward to press into his bare chest... and just under his chin too, considering the slight height gap in her favor.

"H-Hi there and good luck for the match", he replied trying to stay on the polite side, his gaze visibly trying to look elswhere but not into her seductive cleavage.
Arya gave him a big hug. "You too!" She smiles, hugging him so tight her boobs were smooshed against him even more.
The girl let him down, and turned around, giving a teasing grind from her booty to his groin, and walked to her corner, not turning around to face him.
"G-Gasp.... she is quite the cheerful girl.. that's for sure.. o///o", Ataru would mumble to himself after being glomped, squished to her large bosom and intimately butt-rubbed by his sexy opponent.... before the match was even started!

The starting bell would ring with Arya still strutting her seductive way to the corner giving Ataru her back. On his hand, the Japanese boy was a little too mesmerized to react quickly. But even so, he seemed to have an opportunity as the sultry opponent was not turning around to face him.

"H-Hah.. you should not lower your guard like that... here I come!", he would announce, rushing towards her and willing to tackle Arya at.... hips height, actually.
Arya was standing tall in the corner. She was being confident, fitting how cocky she is. "You lovvvee it~" Arya teases, not expecting to be tackled.
She was shoved into the corner, bending forward a bit from it. "Huh?" The girl asks, being tackled into the turnbuckle from the hip.
"Hah, never lower your guard, that's the basics for a fighter", Ataru would grin, satisfied at having successfully landed the first strike. As an occasional additional taunt, he would even decide to spank that delicious butt, once he was there, trying to keep Arya there facing the corner with one hand while the other gave a couple more of playful spankings.
*SLAP..SLAP*

"So what are you going to do about it? hehe"
"H-hey! Quit it!" She complains, trying to kick at him."Stop it!" The cosplayer yells, he squishy butt jiggling at the spankings, attempting to get her arms behind her back to stop him. There were red handprints forming,
Ataru was having some fun with the teasing spanking, but he should have better followed his own advice about keeping his guard.

One of Arya's random kicks would in fact hit the boy right to his legs, having him drop down on one knee.
"Ughh..that was a lucky strike".., he would groan, kneeling in one quite vulnerable position at the moment.
Arya let out a "Yesss..." As her foot connected. "Now its time for your punishment!" She yells, bouncing her reddended bottom back into his face, as he was knealing. "You like it so much, you get a whoolleee faceful."
Page 1 of 19 • 1, 2, 3 ... 10 ... 19


Similar topics
---
Permissions in this forum:
You
cannot
reply to topics in this forum