Champions & #1 contenders
Looking for fun Fights
Tue Sep 27, 2022 5:34 am by Leon564
Hello folks! Putting it out that I'm available to discuss matches for either James or Melanie.
If you are trying to find their profiles you can use the character search and type in the following;
James Elforn
Melanie L'belle
------
If it's for an author of my name tag then that's me! You're free as well to throw me a friend request on Discord since I'm not in the Discord server at this time.
Leon564#4514 (Discord)
Thanks for your read and have a great
[
Full reading
]
Comments: 0
Page 4 of 7 •
1, 2, 3, 4, 5, 6, 7
She weakly struggled to unpin her arms from the bed, the splash definitely took a lot out of her but it was her job, no her duty, as not just an idol but a wrestler too, to push herself. Claire was a tough opponent, smart as well. She was wearing Koori down but by bit, tiring her out for the long game. That was a scary thought, if this continued she wouldn't have much choice but to give in to conserve her strength.

Just as she was ready to push one last time or give in, Claire backed off, giving her a moment to see she had been released but that was all it was: a moment. The second she sat up, Claire had managed to quickly get behind her, her head hiding between her otter thigh just as she had earlier. She had a bad feeling about this.

Her head was clamped tightly in a reverse headscissor, at first she didn't feel much strain but out of nowhere the pain smacked her in the face. Her ears began to burn and her brain pulsates with each flex of their legs. Her head was in agony.
_________________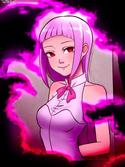 LilyStar




Posts

: 894


Join date

: 2018-02-27


Age

: 26


Location

: Your heart



Claire knew that she could never win a match with one move, with one blow. She was too small for that, her muscles well-developed but without the heft of a girl with more height and limb length. Kawaiis tended to have closer to average endurance than closer to average strength, leading to some long slogs between stubborn kawaii girls where they could only pile on small bruises and little scrapes on each other, which took quite a while to elicit a surrender.

In this instance, things were progressing much more quickly, as Claire managed to pile on those small "bruises" with remarkable efficiency and speed honed through years of battle. That was good and bad. Claire was already down 2-0, but it was obvious Koori was struggling in this headscissor hold. Her writhing, her facial expression, it all seemed to suggest that she was going to submit from the pain. That was a good thing.

But not as good as it could be. Claire would still be losing, 2-1, with a regular submission.

She wanted to tie this thing up. From there, the next point would win.

She scooted up into a seated position, keeping her legs locked around Koori's head. She wanted to keep the pressure on until the time was just right, just before the girl tapped. When she was in position, Claire would suddenly release the pressure, her legs circling around Koori's head, but now slack, not squeezing. Then she bounced forward, her butt lifting off of the bed—and coming smack down on top of Koori's face, giving the girl a mouthful of otter butt as Claire's knees went to either side to pin Koori's arms!

Daaharu




Posts

: 10512


Join date

: 2012-09-24


Age

: 28



The idol wasn't sure how much more of this she could take, the burning sensation her ears were forced to endure, the squealing pain in her skull. Koori wouldn't have been in this mess had she been more attentive but there was no way she could've been prepared for this. She didn't see much of a choice now but to tap and find release from the pain. She'd still be in the lead with a point and all she would have to do was finish it up.

That was her plan but Claire didn't seem to like that kind of ending nor would she allow her to go through with it. Just as Koori was ready to tap, the Champ scooted forward, pinning her shoulder to the mattress. The idol began to kick and thrash as their backside wa splinted on their face. No! No! This couldn't be happening, not like this!

Her torture wouldn't end there, to make matters worse, it seemed like she was being toyed with, Claire lifted herself only for a moment before slamming her bottom back down onto her face. With her bottom smushed against her and her shoulders pinned, she was at their mercy.

Koori felt humiliated, stuck in this position, she didn't have the fight in her to escape or break out of the pin. Instead it made her a little angry. Normally she wouldn't let things get to her but there were certainly exceptions and this would be one of them. She'd have her own revenge for this.
_________________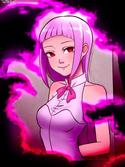 LilyStar




Posts

: 894


Join date

: 2018-02-27


Age

: 26


Location

: Your heart



Claire had found the matchbook pin embarrassing, with her butt sticking up high in the air. Even though she was well-covered—a rarity, really, in her career—to be bottoms-up like that, taken down so decisively by a rookie, was the furthest thing from a good look.

In a couple of ways, Claire now had her revenge. Not only had she bested Koori in this second fall just as decisively as Koori had bested her in the first, but now her butt, which had been the object of her humiliation in that first fall, was now the weapon that she used to tame and to vanquish her challenger. Ginger fur covered up Koori's face completely, and the squishy mattress let her head sink so deep that the cameras could barely even pick it up. Claire felt that fabric horn rubbing against her tailbone, but ignored it as she wiggled a bit to settle her weight on top of her opponent.

"One." Claire double-checked, confirmed that both of Koori's arms were firmly pinned. "Two..." She made the count nice and slow, making sure there was no hint of unfairness as she hesitated for just an extra millisecond, bracing herself in case Koori tried to push out.

Daaharu




Posts

: 10512


Join date

: 2012-09-24


Age

: 28



Nothing had prepared Koori for this, it was honestly something she had never considered when she read the rules sheet she had gotten from her manager with the offer. The idol wanted to get out of this, to snap her arm up so that Claire would have no choice but to get off of her but with how she felt now, that was impossible.

Her body gave in for the time being. Shame, humiliation, and hints of anger were all she could think about now. She hoped the cameras at least couldn't pick up her face at her most vubersvoe moment. Koori heard Claire's muffled count, she wanted this to be over and quick. The longer this took the more amped up she felt and the more amped up she felt, the more she wanted to pay back the champ.

She could barely hear the two count, this was almost over and in the last round, she'd make them pay dearly for this.
_________________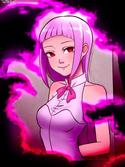 LilyStar




Posts

: 894


Join date

: 2018-02-27


Age

: 26


Location

: Your heart



Koori did not make a move to escape. Claire had this round. She had her miniature quest for revenge satisfied, her butt vindicated in some strange way. "Three." With that final count, the score was now dead even at two points apiece, with just one point necessary for one side or the other in order to achieve victory.

Claire did not rub in her win too much. Her need for revenge was satisfied when she earned those points, and she harbored no ill will towards Koori for what she had done during the first fall. The girl seemed sportswomanlike and quite friendly. She was nervous, too, adorably so, though getting less and less nervous the further they got into the fight. Maybe the loss of the second fall would shake her up a bit and bring a little bit of those nerves back.

Claire slid off to the side, sat up on her knees, then extended a hand to Koori to help her back up into a kneeling position. "It's all tied up now," Claire observed.

Daaharu




Posts

: 10512


Join date

: 2012-09-24


Age

: 28



Her struggling finally came to an end as the third count resounded, although she barely heard it the confirmation came from her otter opponent pulling away. Koori was a bit miffed with the last pin, the idol didn't expect it one and taken aback with no strength to fight it, she lost the second round. With their scores tied up she knew she had to be work extra hard to earn that last remaining point.

She takes the offered hand, gripping it tightly to pull herself up on her knees. She takes a deep inhale, her lungs filling with oxygen, the room was starting to feel extremely hot, she could feel sweat dripping from her brow. At this point and in these conditions, Claire had to be drained just as much as she was but she wouldn't complain. An idol would never do that.

Pulled up to her knees, she settles into position. Koori was determined she wouldn't lose but if she did, Claire was going to have to earn that last point. "Seems that way. We only need one point." She replies.
_________________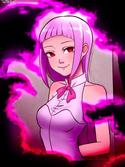 LilyStar




Posts

: 894


Join date

: 2018-02-27


Age

: 26


Location

: Your heart



Claire nodded. "This match...it's going quite quickly. You've set us quite the breakneck pace here." It was a brief flare-up, yet a very, very intense one, as it were. Claire rarely had to work this hard in a match. Usually there was a lot more slapping, and grappling...and wedgies and spanking, which just were not quite as exhausting as what she and Koori were going through.

Who knew how it would turn out in the end, though? There were plenty of different ways to earn points in a bed wrestling match. Claire was not averse to using any of them.

After pulling Koori up, Claire took a moment to breathe deeply, then settled herself on her knees, lifting up so she was not sitting on the mattress, arms held out, ready to counter if her opponent went for a sneak attack, otherwise looking for a new opening for herself. "Are you ready? We shouldn't waste any time."

Daaharu




Posts

: 10512


Join date

: 2012-09-24


Age

: 28



Koori noticed that too, she hadn't expected it but this match was going rather quickly. "Are all matches like this?" She asked shaking the sudden weariness from her body. The idol couldn't let herself appear weak, not in these moments to come when Claire and herself were putting everything in the line.

Settling into a stance, her pools began to analyze much more clearly. She would need to get the upper hand quickly if she wanted to drain them and pick up the win. The butterflies were flapping but not as violently or perhaps the idol just didn't notice them all. The two of them were neck and neck for the title belt, her aura brimmed with excitement and nervousness. Truth be told, a part of her really wanted that belt.

"I guess we shouldn't. Get ready, Claire." A bit in the reckless side, Koori would charge, attempting to tackle the veteran. Her aim was to immobilize them for a moment. She needed a plan, draining her for while she cooked one up seemed like the best idea she had at the moment.
_________________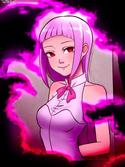 LilyStar




Posts

: 894


Join date

: 2018-02-27


Age

: 26


Location

: Your heart



Claire considered her response to Koori's question. "Every match is different. This one...you've made a good impression on me. Your strength and speed make it feel like it is going faster than it might actually be." Claire realized there wasn't actually a clock on the wall, after all; and while some of her matches had been marathons, an average match might only last half an hour, a length that this one might very well reach as well.

Koori charged at her, and Claire, with a second to respond as her opponent bounced towards her in that cute little narwhal attire from across the bed, decided not to meet her head-on. Claire thought she might have a slight edge over Koori in strength, but she was not about to gamble the match on a head-on collision where her opponent had a greater run-up. Not yet. So as Koori charged, Claire would fling her arms out, trying to grab Koori's arms by the greyish-furred sleeves. With a grunt as they collided body to body, Claire would try to turn and tug on Koori, hoping to use a sort of modified hip toss to spin Koori down onto the bed...and then climb on top of her!

Daaharu




Posts

: 10512


Join date

: 2012-09-24


Age

: 28



Page 4 of 7 •
1, 2, 3, 4, 5, 6, 7
---
Permissions in this forum:
You
cannot
reply to topics in this forum