Who is online?
In total there are
29
users online :: 0 Registered, 0 Hidden and 29 Guests :: 3 Bots
None
Most users ever online was
418
on Tue Jul 30, 2019 9:51 am
Champions & #1 contenders
Looking for match for Enki
Sun Sep 11, 2022 7:52 pm by Void Effect
Comments: 0
Match Hunting
Sat Aug 27, 2022 12:33 am by GrandAkumaShogun
Hello all who take the time to read this. I'm hoping to get back into the swing of things by having one or more of my boys in a match. If you're interested feel free to hmu on pm or on here and we can decide who will be in the match and we can either plan it or play it by ear. Hope to get a chance to interact with someone I have yet to before. Thank you for your time.
Comments: 2
Looking for potential squash matches.
Fri Sep 02, 2022 2:42 pm by Jobber/squashfan
Hello! I am looking for potential squash matches. i am a fan of one sided matches and am fine with playing either side of the squasher of the jobber! My roster is listed below. You can reach me on here through DM or feel free to message me on discord! squash/jobberfan#6084
Hannah Venturi
Spoiler:
https://www.afwrpg.com/t22038-hannah-venturi
Kayla Tsunade
Spoiler:
…
[
Full reading
]
Comments: 0
Page 2 of 7 •
1, 2, 3, 4, 5, 6, 7
Her plan worked, Claire was slung clean over her shoulder and collided with the mattress below. The idol could focus solely on putting on the hurt. Suddenly she felt a tight pressure around her stomach, she grimaced, groaning out with displeasure as she found a pair of legs scissoring her gut. Her shoulders pushed down as she struggles.

She begins to paw at those legs that have locked her in such a vice, attempting to break free of the prison, she couldn't let herself stay in this position. Koori slips her feet up against the sheets and pushes upward. She grunts again as she makes an effort to lift the pair of them up off the bed but now she was wondering what could she do now?

Slowly she could feel herself choking up on the pain. This was more painful then the an crunches she was forced to go through to work out her core for a show in Tokyo. Koori had an idea. With their bodies hopefully still elevated, she'd attempt to kick her right leg against the bed, using the momentum of the bounce to fold Claire in half.
_________________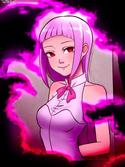 LilyStar




Posts

: 894


Join date

: 2018-02-27


Age

: 26


Location

: Your heart



Claire managed to get that scissor hold locked in, and she put plenty of pressure on Koori's shoulders to prevent the girl from pinning her. She bent Koori's upper body upward, hearing the girl groan and feeling the shudder of exertion that went through her at the same time. Though Koori was on top, the position was obviously having a greater effect on her than it was on Claire. Still, the challenger said nothing, hardly made any intelligible sound at all.

Koori lifted up, getting her feet underneath her, pulling Claire into the air and letting her dangle there, her head rubbing over the blankets that covered the bed. Claire thought that she was about to be piledriven down into the mattress—in this position, that was what she would do if she were in Koori's shoes. So her hands came down to the mattress, trying to hold herself up and prevent her head from being driven down hard.

But Koori pushed forward, not down, folding Claire up, the champion letting out a whine of pain as she felt her legs bent over her body, feet now on either side of her own head! She was flexible, but this still hurt quite a lot, and now, momentarily, she was all folded up, legs and arms immobilized, at Koori's mercy!

Daaharu




Posts

: 10512


Join date

: 2012-09-24


Age

: 28



It felt relieving to be able to pull off her plans. She couldn't look a gift horse in the mouth but her luck was really pulling her through. Not only had she broken free of the aching hold, she managed to pin Claire's legs down over their head, their shoulders locked underneath to boot. Claire was going to see the idol's prowess action.

With her prey at her mercy, Koori would shift forward, hooking her tendrils along the otters shoulder as she used her own to lock under their knees. She'd slowly lift up the veteran, using their own bodies to deadlift Claire off the bed and holding them up to the best of her ability in a precarious position.

She struggles to keep them up for long. The footie pajamas are killing her grip and she can feel Claire slipping. If she managed to keep them up for this long, she'd slip her feet out from underneath of her and slam the girls back into the mattress making the pair bounce if she succeeds.
_________________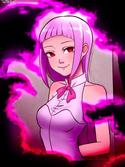 LilyStar




Posts

: 894


Join date

: 2018-02-27


Age

: 26


Location

: Your heart



Once again, Claire was in quite the compromising position in one of these matches. She had been spanked like a petulant child, had been wedgied so hard her nether regions were sore for weeks, had her face sat on and had been tucked unconscious into bed by a victorious foe. Of course, she had given back just as much punishment to most of those same opponents, and in almost every case had paid them back with interest—otherwise she would not have been the kawaii champion lo these many years.

And she would have to get Koori back now, for folding her up like this, feet wiggling right next to her head, so close to her face that she could almost kiss her own toes. Koori didn't keep her in that position for too long, as she lifted Claire up off the bed again, getting the black-haired kawaii champion into the air with another show of strength.

And this time, she did slam Claire down on her back, a harsh stab of pain shooting through her spine as it was compressed on the bed. The hold had slipped, but did not slip enough for Claire to escape without tumbling down onto her head anyway. "Aaaaaahhgh!"

Daaharu




Posts

: 10512


Join date

: 2012-09-24


Age

: 28



The bed creaks and screams as the two collide with the frame, the mattress bouncing them up before dropping them back down. In Koori's case, she landed bottom first before landing on her back. Claire in the other hand didn't have the same kind landing as the idol had.

She slipped from her grip just as Koori was about to capitalize on her with her advantage. The veteran in the chaos tumbled and hit her head. Just the sound made the Narwhal grimace, it sounded painful and if she wasn't careful that could potentially be her next.

She crawled towards the side of the bed, peeking over to see what sort of position the Otter had found herself in. Like a predator, the idols instincts to push in the attack kicked in.
_________________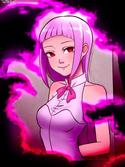 LilyStar




Posts

: 894


Join date

: 2018-02-27


Age

: 26


Location

: Your heart



Koori let her go—or lost her grip, possibly, with narwhal and otter fur proving to be somewhat slippery even in this fuzzy, cozy facsimile form—and Claire found herself splayed out on the bed, arms and legs all spread to her sides, momentarily stunned. If they had been in the ring, such an impact might have come perilously close to knocking her out. Luckily, this bed was plush, with a very thick, pillowy mattress that absorbed almost all the energy of the fall.

Almost was not quite "all," though. And the bed frame below the mattress was not nearly so yielding. The impact was enough to make the whole bed, even the whole room, shake.

The shaking was enough to dislodge Claire from the bed, and she tumbled down onto the floor, into the small crevasse between the bed and the wall. Luckily, she did not hit her head on the wall or the floor, and the carpet beneath her was soft and yielding, though not nearly so much as the bed. They took great pains to make sure the delicate kawaii girls did not hurt themselves too much in this room. But Claire was hurt enough for Koori to take advantage.

Daaharu




Posts

: 10512


Join date

: 2012-09-24


Age

: 28



As the bed shook, Koori's skin practically jumped. It made her feel like she was falling, she had a few nights where she felt like she was falling into the abyss and this felt right on the money. As the bed slowly returned to a solid, still frame, Claire had managed to fall onto the carpeted floor, nestled between the bed and wall. She was easy pickings, so much so that the idol was confident enough to claim a premature point. She scoots closer towards Claire's feet just clinging to the bed, gripping tightly for her next plan of attack.

Grabbing hold of their ankles, Koori pulls Claire back onto the bed, she was going to get this point and she was going to get it now. The first thing she had to consider was the how? She wasn't stupid to go for it just yet a hard hitting move should do just fine. As if a message from the heavens a piledriver immediately popped into her head.

Koori wasn't the malicious type, competitive? Maybe just a little. With the veteran now on the mattress, the idol gets to her feet, pulling the otter up by their hand to stand tall as she was. She'd guide Claire between her thighs, the feeling of their fur rubbing her legs was awkward but she would hear it. If her opponent was nice and complacent, Koori would reach down to wrap her arms around their core. With a bounce of the bed she'd lift Clair up vertically.

The idol was thankfully no monster, she didn't purposefully hold Claire uo longer then need be as some of these power hungry women did here (from what she saw at least). Instead she spiked the girls head into the beds frame in earnest. If she succeeded in her maneuver, she'd catch their legs over her shoulders and lean forward, folding the otter up again in a matchbook pin attempt.
_________________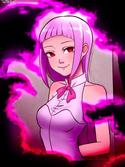 LilyStar




Posts

: 894


Join date

: 2018-02-27


Age

: 26


Location

: Your heart



There were still no words from Claire's opponent. If she had not heard the girl speak a few minutes earlier, before the match began, she might have thought the girl was naturally mute, or didn't speak English. Apparently, she was just dedicating all of her mental energy to the fight. Her physical energy, too, was well-applied, as Koori grabbed onto Claire's legs, the one part of her which had remained on the bed, and, using only her hold on those limbs, yanked Claire right out of the narrow gap into which she had fallen and back onto the mattress, her otter fur zipping softly across the linens as she was dragged so inelegantly.

And then, once again, Claire was lifted up into the air. She was getting tired of that sensation! This was the third time in as many minutes that Koori had done it. Claire felt the warmth of those thighs closing around her, pushing her otter hood snug against her ears and cheeks for just a moment, and then she was off her feet and dangling desperately in Koori's clutches.

And then, only a moment later, her head came down into the mattress again, compressing it beneath her and getting a bit of a bonk from the frame below. Again, not enough to do serious damage, but it was disorienting, for sure. And enough to stun her long enough to be folded up, once again with her footsies to either side of her head, her brown-furred otter butt sticking up somewhat as she was pinned, legs crossing over her shoulders!

"Uurgh..."

Daaharu




Posts

: 10512


Join date

: 2012-09-24


Age

: 28



Word couldn't express how ecstatic Koori was feeling, everything she had planned came together to put her here, pinning the champion to gain her first point. She waited, expecting the referee to come in but after a few moments no one came. The idol wondered if she was supposed to count them out? Well she didn't have much else to do, nor could she wait until they decided to get out here.

With her hands locked in the crooks of their knees, she applies her weight to begin the count. "One!" The first count came and gone, Claire looked disoriented as she applied a bit more of her weight to keep the matchbook solid.

She could feel a nervous sweat on her brow or perhaps the pajama were a bit hotter then she cared to admit still, that didn't stop her nervous shaking. "T-Two!"

'Come on, just stay down for one more'the idol could only internally plea for them to stay down so that her count would go uninterrupted. She had such a confidence before but not that it was cutting close to the wire, the butterflies flapped violently in her core.
_________________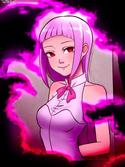 LilyStar




Posts

: 894


Join date

: 2018-02-27


Age

: 26


Location

: Your heart



Claire, while she took her fighting very seriously, was not prepared for a girl to constantly lift her up off of the bed altogether and toss her around. Koori was hardly any bigger than she was—that amount of strength was beyond impressive. Claire would have to exact some measure of revenge. She could throw Koori around, too, one way or another.

But right now she was not going to do any throwing. She was hardly doing any moving. Her chest rose and fell rhythmically, bumping into her knees as she was folded up into a neat little package. Koori held her down for several seconds before finally beginning to count. That little bit of hesitation allowed Claire to shake off some of her initial dizziness, to at least realize what was going on and try to put a stop to it. When the count reached two, she would try to push an arm up, to at least break the pin and save herself from falling into an early hole...

...but her arms didn't seem to want to move again just yet, feeling numb and limp as noodles. She willed her biceps to do her bidding, but ultimately, it was not going to be in time.

Daaharu




Posts

: 10512


Join date

: 2012-09-24


Age

: 28



Page 2 of 7 •
1, 2, 3, 4, 5, 6, 7
---
Permissions in this forum:
You
cannot
reply to topics in this forum