Champions & #1 contenders
Looking for fun Fights
Mon Sep 26, 2022 11:34 pm by Leon564
Hello folks! Putting it out that I'm available to discuss matches for either James or Melanie.
If you are trying to find their profiles you can use the character search and type in the following;
James Elforn
Melanie L'belle
------
If it's for an author of my name tag then that's me! You're free as well to throw me a friend request on Discord since I'm not in the Discord server at this time.
Leon564#4514 (Discord)
Thanks for your read and have a great
[
Full reading
]
Comments: 0
Page 5 of 7 •
1, 2, 3, 4, 5, 6, 7
She nods again, Koori suspected it would be a case by case basis, she supposed with the heat and all the back and forth, it seemed to go quicker then they thought. Still she couldn't deny that being complimented on her strength didn't make her slightly blush. It wasn't common to hear things like that, to be recognized for her feats of strength that was sometimes unbecoming of an idol. Perhaps Claire wasn't a bad person.

Koori should've thought a little harder on her next move. Acting recklessly on paper sounded like it would work but in actuality, she just sent from the sidelines straight in the fire. The champ didn't take any unwarranted risks as she grabbed her sleeves just as she was coming in for the tackle. Before the idol could resist or pull away, she felt her body being flung over onto the other side of the bed.

It didn't hurt but now she had to contend with Claire climbing over her. In a split second, she instinctively shot up her legs, attempting to wrap them around their waist for a body scissor she hoped would take them down.
_________________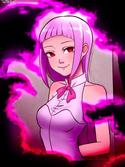 LilyStar




Posts

: 894


Join date

: 2018-02-26


Age

: 26


Location

: Your heart



Claire was lucky that Koori moved recklessly to start this third and final round. With the score tied at two points apiece, any mistake at all might be the costly one that delivered the match into the other's hands, and for as even as they seemed to be in many physical respects, Claire now was getting the distinct idea that she was less prone to mistakes than her challenger was. That would be key.

Now she had Koori down on her back, and it was time to do something about that. In each of the first two rounds, a takedown had effectively ended the victim's ability to fight. Whether that was merely due to their kawaii statures, or whether these animal pajamas were interfering with their freedom of movement, no one could be sure.

This time, Koori still had some fight left in her, obviously aware of the heightened stakes. Her legs shot up from behind Claire, and the kawaii champion gasped as she felt those limbs close powerfully around her sides, the rubbing of otter and narwhal fur generating static and making her hair stand on end as she was squeezed. "Guh!" Claire grunted, as Koori tried to drag her to the side. Claire tried to fight to stay on top, but eventually she was brought down onto her side, facing Koori, the two in an even position save for Koori's scissor hold.

Claire, wanting to escape, flung her arms out, pushing on Koori's fluffy shoulders. But that didn't seem good enough. So thinking quickly, Claire reached out above her, grabbing a pillow from the head of the bed, and then swung it down, trying to whack Koori in the face with the plush and soft weapon!

Daaharu




Posts

: 10512


Join date

: 2012-09-23


Age

: 28



Her legs latched on like a vice as she managed to capture the champ. She squeezed harshly to drain them bit by bit, even lucky enough to take them down to the mattress where they lay hindered by her submission hold. Koori would flex her legs to squeeze them tight before loosening just a hair to give her room for another flex.

Claire didn't seem interested in staying out and just taking it. She'd shove Koori with what she could from their current position, but it didn't carry the force to actually move or deter her. The idol clamped on strongly doing whatever it took to keep Claire down. What she didn't expect was the form of weaponry that would come to interfere.

Just as she was ready to lay another dose of her hold on Claire, she felt a puffy smack hit here square in the face. It surprised her if anything to be suddenly hit, there wasn't pain so much as there was shock. Her pools managed to lock onto the culprit: a pillow in the veterans hands. Could they use them? Was it against the rules? She wasn't exactly sure but this was war.

The idol would reach above her, straining her body scissor as she reached for a fluffy pillow to strike with. Grabbing a rather small pink pillow, she'd aim to add to her combo and strike the champ in retaliation.
_________________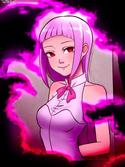 LilyStar




Posts

: 894


Join date

: 2018-02-26


Age

: 26


Location

: Your heart



Claire felt the scissor hold loosen, but Koori did not let her go completely. Dang it, that's not good, Claire thought, before the soft slap of fabric against her face, not hurting but giving her a little jolt of surprise, derailed her train of thought.

Now Koori had a pillow of her own, a pink one to contrast with the baby blue one that Claire had grabbed. Claire still wasn't too happy about the situation—a straight-up pillow fight would have given her some reason for confidence, having experience with that sort of contest in her many years in the Kawaii League. But Koori still had her scissor hold locked in.

So Claire had to break out, and fast. With the scissors slightly loosened, she would wiggle her hips left and right, then forward and back, trying to worm her way free. At the same time, she would unleash a pillowy barrage on Koori, slapping the baby blue pillow into the girl's face, then her body, and also whacking at the girl's top leg to try to loosen it even more to aid Claire's escape attempt!

Daaharu




Posts

: 10512


Join date

: 2012-09-23


Age

: 28



The idol saw her whack the thoughts from Claire's eyes. She had something planned but now Koori took it away, showing that she could be just as much on her toes as them. Although she held the upper hand, Koori wasn't sure how much longer she could hold it, Claire was thinking again and Koori had to be ready.

The fur around their legs didn't help keep the champ locked in for long. As the two began to battle it out in a pillow fight, she could feel Claire wriggling free. The idol couldn't keep her grip on them anymore and it was becoming quiet apparent. Even so, she wouldn't release the hold until the veteran had completely gotten loose. She'd aim her attacks, peppering Claire's face relentlessly as they soon aimed for her legs.

With her hold now broken, Koori attempted to quickly shift to her knees, aiming to spike the champs head with an overhead pillow strike to knock their skull just a little.
_________________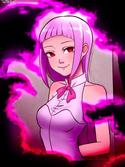 LilyStar




Posts

: 894


Join date

: 2018-02-26


Age

: 26


Location

: Your heart



Claire managed to wiggle free of those strong, lithe legs, and when she did she liked the position that she was in. She was closer to the head of the bed than Koori was, with Koori's face just a few inches in front of Claire's chest. That meant that it was much easier right now for Claire to hit her opponent's head with her pillow than it was for Koori to hit hers, and Claire took full advantage of that fact. Again and again she brought her pillow down on top of Koori's head and into her face, looking to smack her silly even if it took a thousand plush blows.

Only a few seconds later, Koori had scrambled up to her knees, and Claire immediately did the same, knowing staying down would be tantamount to conceding the match. With blue and pink pillows in hand, for a moment otter and narwhal would face each other down in the center of the bed.

Then Koori leaped into action, rearing up and bringing her pillow down on the top of Claire's head. The otter ears on her temples got flattened by the blow, which did bend her down a little. "Oof!" she groaned. It rattled her some, but not enough to stop her own retaliatory attack: a rising pillow uppercut, aiming to catch Koori in the chin with the mightiest blow she could manage to create with a pillow!

Daaharu




Posts

: 10512


Join date

: 2012-09-23


Age

: 28



Having gotten free, Claire immediately went to work pummeling Koori with her pillow. The idol was forced to endure until she managed to get to her knees to defend herself. The peppered hits didn't do much damage but no one likes to be hit in the face, a fact held dearly by Koori who found the exchange to be more of a nuisance then anything else.

Just as was now in her stance, the champ also found themselves ready. With her pillow brought behind her back, she'd swing it down with a ferocity she didn't know she was capable of. The strike earned an audible "Oof" from the champ but it didn't do much else then that she surmised.

"Guh!" She exclaims as her chins smacked from a pillowy uppercut that forces her to stagger slightly. In retaliation as she recovered, Koori swings her pillow like a hammer from her right side to smack Claire as hard as she could manage.
_________________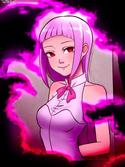 LilyStar




Posts

: 894


Join date

: 2018-02-26


Age

: 26


Location

: Your heart



The two of them continued to exchange the most vicious blows that could possibly be delivered by pillows. Koori's overhead blow got an audible reaction from Claire, and Claire's uppercut, in return, was rewarded by a soft "Guh" as the challenger wobbled back and seemed to slow for a moment.

But only for a moment. Koori used the momentum generated by the blow she took, it seemed, to power her next move, as she twisted in from the right and delivered a hammering blow to the side of Claire's head. "Gyeh!" Claire let out, a plaintive-sounding sort of whine as her head was knocked to the side, and for a second she thought she might actually fall over from the force of the blow.

But she managed to find her balance, and, now that she was bent over to the side, she could spring with greater force than ever. Twisting her body back to the left, she would swing a hooking pillow shot with all her might into the side of Koori's head, a near mirror-image of the blow that she had just received from the other fighter.

Daaharu




Posts

: 10512


Join date

: 2012-09-23


Age

: 28



The battle of pillows raged on as each throw was made, the next attack dwarfing the last in comparison when the strikes earned audible sounds of displeasure. Koori never expected a pillow of all things to hurt so much, it was like someone filled it with books almost to make it hurt worse. A memory she remembered all too well when she was in summer camp. One of the bigger girls had filled their pillow with men's swim wear magazines and pelted all the younger kids until she was overwhelmed. She shuddered to think they implanted things to make the blows worse.

Her latest swipe managed to earn herself another audible cry, just as she was about to capitalize on the possibly unbalanced champ, they came back with a hellish fury. They mimicked her last hit practically pushing the idol back from the sting of the blow. Koori took a moment to balance herself from falling over and being easy prey for the veteran.

An idea did come to mind though, if they kept this up any longer no one would win in the end if they collapsed from exhaustion. The idol realized that this was a do or die plan, and it had to go off without a hitch. Waiting her body harshly, she whips her weapon of destruction with all her might but instead of aiming to hit Claire, Koori would release it, using the pillow as a distraction so she could launch herself and make a takedown tackle. Her objective was to overwhelm Claire in those moments following up to the pillow making contact. If she managed to surprise the champ, she'd pin them down with her whole body before making her next move.
_________________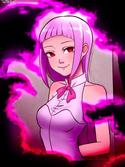 LilyStar




Posts

: 894


Join date

: 2018-02-26


Age

: 26


Location

: Your heart



Claire would have been the sort of girl to fill a pillow with books if she were for some reason forced to compete in a hardcore match. She had hundreds—no, more like thousands—of volumes in her personal library, including a few disappointing tomes which she wouldn't have minded sacrificing for the purpose of winning a match.

Of course, the pain caused by these pillow impacts was all in the strength of the girls wielding them. Claire, as much as her head was starting to spin after the last pillow blow she took, was proud of herself and of Koori, as the two of them had to be changing some minds that had previously thought of kawaii girls as nothing more than weak little children. This pillow exchange had gone on for multiple minutes and she only hoped the visceral nature of each and every impact was properly felt by the viewers at home.

As the pillow came at her again, Claire tensed up, ready to endure another blow. But the pillow this time only lightly whapped against her. When she realized what Koori was doing, she began to bring her own pillow up, but only got it to chest height by the time the girl crashed into her. With Claire's pillow pinned between their chests, Claire was tackled to her back, with Koori coming down on top of her, their bellies, noses, arms, and legs all touching as she moved to pin Claire, and Claire began to thrash about wildly to escape!

Daaharu




Posts

: 10512


Join date

: 2012-09-23


Age

: 28



Page 5 of 7 •
1, 2, 3, 4, 5, 6, 7
---
Permissions in this forum:
You
cannot
reply to topics in this forum