Who is online?
In total there are
63
users online :: 2 Registered, 0 Hidden and 61 Guests :: 3 Bots
Cirno
,
Teenwrestler
Most users ever online was
418
on Tue Jul 30, 2019 9:51 am
Champions & #1 contenders
Looking for match for Enki
Sun Sep 11, 2022 7:52 pm by Void Effect
Comments: 0
Match Hunting
Sat Aug 27, 2022 12:33 am by GrandAkumaShogun
Hello all who take the time to read this. I'm hoping to get back into the swing of things by having one or more of my boys in a match. If you're interested feel free to hmu on pm or on here and we can decide who will be in the match and we can either plan it or play it by ear. Hope to get a chance to interact with someone I have yet to before. Thank you for your time.
Comments: 2
Looking for potential squash matches.
Fri Sep 02, 2022 2:42 pm by Jobber/squashfan
Hello! I am looking for potential squash matches. i am a fan of one sided matches and am fine with playing either side of the squasher of the jobber! My roster is listed below. You can reach me on here through DM or feel free to message me on discord! squash/jobberfan#6084
Hannah Venturi
Spoiler:
https://www.afwrpg.com/t22038-hannah-venturi
Kayla Tsunade
Spoiler:
…
[
Full reading
]
Comments: 0
Page 7 of 7 •
1, 2, 3, 4, 5, 6, 7
She could feel the hold take it's toll not only on Claire but also herself. Just maintaining the hold was slowly draining her but this seemed like the perfect chance to break down the champ. Even as she tended up to strengthen the hold then lightly release to give them a breather, she knew it would only be a matter of time until either the veteran gave up or Koori's reservoir was tapped out.

The idol sprung her question as expected the Brit remained defiant, shaking her head and crying out "No!". Despite how infuriating it was to have to hold on, she had to respect their tenacity to keep the will to fight going strong. She couldn't deal with that kind of fire if they managed to get loose. In a bid to press her advantage, she'd flex again, holding the position to strain all of her limbs.

Koori wouldn't ask this time, as her limbs pushed themselves to the limit, she'd let the move do the talking for her. Tensing up with every fiber of her being to make those three words ring clear: "I. Give. Up."
_________________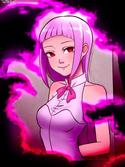 LilyStar




Posts

: 894


Join date

: 2018-02-27


Age

: 26


Location

: Your heart



Oh, how Claire wished, in this one fleeting moment, that she was the sort of heel who could ignore the all-important element of fair play, to win based on her guile, her wits, on exploiting technicalities. She knew that, with her academic background, she would be good at finding such loopholes.

Part of her wished so badly to make that heel turn, to find something that could be used against Koori. To preserve her kawaii championship and continue to carry it on into the future indefinitely. Claire had gotten used to her position at the head of the kawaii pack, a position she had occupied for many years now—a reign not paralleled by any other Kawaii League champion. She wondered, as Koori tensed her muscles for her last big push, whether all of that would go away.

Maybe some of the special privileges would. The opportunity to choose exactly which opponents she wanted to fight, and when and how she wanted to fight them. She would miss all of that.

But, of course, her influence over the Kawaii League—her dedication to its traditions, but also her common-sense approach to its future—could survive even a loss today. She knew she had girls who looked up to her. If the league was going to thrive, they needed to see her as a good role model even in defeat.

She would fight to the very end, but be gracious in defeat.

"Aaaah! No! No no no NO!" she yelled, still straining, but the combination of her tensing and Koori's made something feel as though it were about to snap inside her back. She shrieked, froze, tried to wiggle...and then, at last, yelled out: "I...I...I give...up!"

Daaharu




Posts

: 10512


Join date

: 2012-09-24


Age

: 28



Time seemed to creep along in those moments leading up to the big finale. Koori's desperation melded with the veteran's who had so much riding on this defense. The woman who practically led the Kawaii league for so long had her own motives to break out, and wiggle as she did, the idol herself couldn't give into those thoughts.

Like competitions it broke her heart to see someone else lose, she wished that things like this; there could be more then just one winner, alas, reality was often not as kind as she would have liked. The idol wasn't naive to believe the world worked like that for even a moment, but it wouldn't be so bad if it did.

With another push of muscle, she aimed to make the champ cry out with their defeat, the idol pushed herself harder and harder, straining every bit of strength she had left to make them give in. Just as she was ready to drop them, those words reached her.

Her pools widened as those three words she wanted so badly echoed throughout the room. She couldn't believe it, Claire had just given up giving her the last point. As she rolled back to release Claire from the hold, she could feel her eyes welling up with excitement. She did it! Her first match ever and she had managed to win the Kawaii title belt. She clapped her hands over her mouth, stifling the whimpers of joy that were sure to follow. She couldn't utter a single word, her body practically shaking.
_________________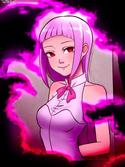 LilyStar




Posts

: 894


Join date

: 2018-02-27


Age

: 26


Location

: Your heart



Claire had hoped she could outlast Koori's burst of muscle power. But when she felt that feeling in her back, that sharp pinprick which seemed to signal that something might soon break, then felt it grow rapidly larger, threatening to swell out through her whole body, she had no choice. She could not take that kind of pain. Not even when, intellectually, she realized that this position was not likely to cause her any permanent damage.

Koori, showing that she remained just as honorable at the end of the match as she was at the start, wasted no time in releasing Claire from the torturous position. Claire let out a yelp as she dropped onto her side, then rolled over onto her face. Panting and wheezing as she waited for the pain to subside, Claire kept her face down for a moment, buried in the blankets beneath her. In a few seconds, she would get back up to congratulate Koori on her win.

For the time being, Claire just needed to gather her thoughts and bring her emotions under control.

Daaharu




Posts

: 10512


Join date

: 2012-09-24


Age

: 28



Even as she released Claire, Koori wanted to let them down gently, maybe she could've at least unfurled her legs a little better with the Brit sliding off and landing in their side with a yelp which wasn't part of her plan. Although she wanted to apologize for the rough landing her body wouldn't move. She balled up and sat there speechless over her victory until of course the pain settled in.

She decided the best option wa stop slide off the bed to a shandong position. Sitting on her knees for so long was making her legs kink and of course she wanted these hot pj's off too. She glanced over to the Brit who remained face down in the blanket, the idol could sense this took more out of her not just physically but also mentally. Things were going to be different for the both of them.

She reached out and patted their shoulder as tears dropped down her face. The idol felt pathetic for crying even when she won but she was just overcome with the intense emotion of the win. As she unzipped her narwhal Onsie, a breath of fresh air hit her wounded sweaty body. Luckily the fans wouldn't get anything explicit as her gym clothes hugged her form from underneath. The only thing on her mind that she could see was: What now?
_________________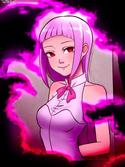 LilyStar




Posts

: 894


Join date

: 2018-02-27


Age

: 26


Location

: Your heart



Claire was glad for the otter onesie, which hid her face as she made a number of unflattering expressions and, admittedly, shed a few tears. She was proud of her accomplishments, both over the years and in this particular match. She wouldn't do anything differently. And compared to some of her opponents over the years, she knew that Koori was going to be a good champion, even if her wrestling experience was all but nonexistent. She had raw talent, raw strength, but most importantly she had a kind spirit that would allow her to make the right decisions during her reign as champion.

It was a big moment. A passing of the torch. Claire needed to commemorate it properly.

She took a deep breath, let the last tears in the corners of her eyes dry up, and then she pushed herself up onto her knees. Feeling Koori's hand on her shoulder, she would smile, and pat that hand with one of her own. She noticed her rookie challenger—the rookie champion—was still crying at the intense emotion of the moment.

"Good match, Koori. And congratulations," Claire said. She reached out a hand to offer the girl a handshake. "You earned the title belt. If you need any advice, I'm here for you."

Daaharu




Posts

: 10512


Join date

: 2012-09-24


Age

: 28



Just as she was beginning to head for her manager, she felt a somewhat familiar hand, her glazed pools found Claire holding her own on their shoulder. The Brit seeming to at least want to acknowledge her in their own way until they began to speak. Koori felt humbled, even as the two of them fought so desperately even in the face of defeat did Claire offer her not a shreds of malice.

She pulled them into a hug, squeezing them not tightly but enough to show them her appreciation. "Th-thank you, it means..a lot to hear you say that. I never thought...I didn't think I could win. She admits as her fingers grab hold of their otter pj's. Her tears now dried as she wipes them away with her unoccupied hand.

"You pushed me so hard, thank you so much for the match. I'll do my very best with this title, I promise. I would love to get some advice sometime too, I know I've got a lot to learn." She proclaims, a truth not to far off the mark.
_________________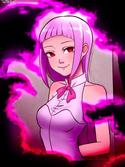 LilyStar




Posts

: 894


Join date

: 2018-02-27


Age

: 26


Location

: Your heart



Claire smiled and nodded. Koori was obviously a sensitive sort of girl, unaccustomed to the sort of fierce competition that they had just been through. It was too much for her to keep all of her emotions bottled up. But there was no shame in that. Claire, looking back on her career, had wished that she had savored some of the more special moments to the fullest as they happened.

She was going to do what she could to support Koori's enjoyment of this special occasion. "This match...it took so much out of me," Claire explained. "You're fast. You're fierce. And I hope that you are going to keep the belt for a long time to come now."

Koori accepted Claire's offer of advice, and Claire was so glad that she had. Now that the initial despair of losing had worn off, Claire had a newfound sense of hope and excitement. She could still do everything she used to do to help the Kawaii League, only now she would do it purely for the benefit of others. She would try to find new recruits and would do her best to teach them about the rich history of kawaii wrestlers. She would guide Koori as a champion and would try to nurture champions yet to come.

Claire felt good about the future. "Once we both get changed and cleaned up, let's meet for a chat at a little café down the street..."

Winner and New Kawaii Champion: Koori Shimizu!

Daaharu




Posts

: 10512


Join date

: 2012-09-24


Age

: 28



Page 7 of 7 •
1, 2, 3, 4, 5, 6, 7
---
Permissions in this forum:
You
cannot
reply to topics in this forum