Who is online?
In total there are
22
users online :: 0 Registered, 0 Hidden and 22 Guests :: 2 Bots
None
Most users ever online was
418
on Tue Jul 30, 2019 9:51 am
Champions & #1 contenders
Melanie needs a Debut♡
Tue Mar 21, 2023 10:29 am by Leon564
Comments: 0
Match search
Tue Mar 21, 2023 5:20 am by GrandAkumaShogun
Looking for a match for any of my three guys. If interested feel free to get in touch and we discuss ideas for a match and either plan out who will win or wing it. If you want info on each the links are below.
Takeichi Mori
Takeshi Kawai
Imai Cosmo
Comments: 0
Friction ( toys ) match wanted
Fri Mar 17, 2023 11:45 pm by Coolgirl1999
Yep! That's right I want my first match to be a toys match! I'm wondering if there's any woman brave enough to take me on!!!
Comments: 0
Page 1 of 4 • 1, 2, 3, 4
Hentai MatchFirst to to make their opponent Orgasm Scores Pinfall for Victory
Her third match in Tension and she could hardly wait as she felt like she prompting history in the making. Her manager, an outright boon currently for her career had steered her well in the AFW in the right direction and now she felt like she could easily arise even quicker in the ranks to obtain championship gold. All she had to do was continue forward with momentum and she could easily reach the top of the roster without a sweat.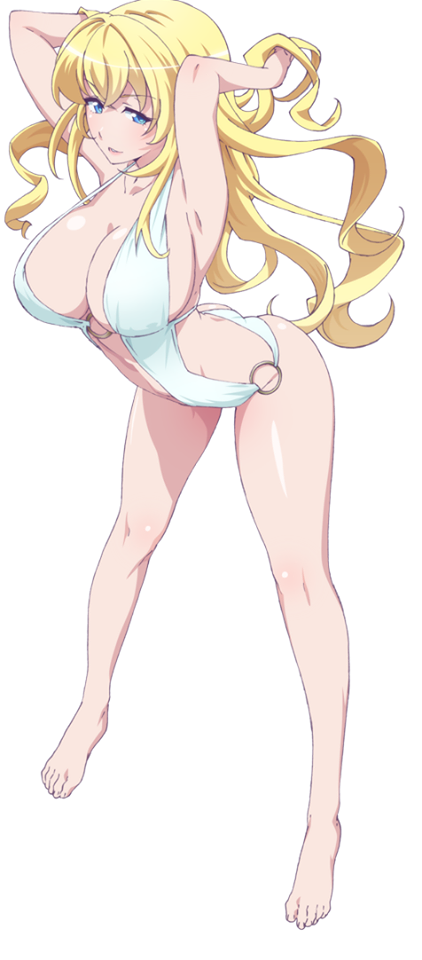 "Introducing first from the Halls of Mount Olympus, The Love of the World, Aphrodite"
The announcer's voice could be heard as the supposed goddess of love made her entrance sporting her usual lewd and rather revealing attire, "Hello my darlings," she spoke aloud as she twirled around with arms raised slowly, grabbing the attention of the many male fans. She was trying to get that demo, the hornier younger crowd that weren't as shy to cheer on a heel, especially a hot one like herself. Once entering the ring she'd bend forward while going through the ropes, blowing out a kiss to really rile them up. This was gonna be her show, her time to shine and she'd make that loser opponent her bitch wither they liked it or not.

SimplyMoon




Posts

: 1686


Join date

: 2017-04-25


Age

: 25



Another night, another fight for The Blue Dragon known as Sasuke Jackson. As he has a hentai match tonight. He was in the backstage arena, walking to the gorilla position, wearing his usual attire of blue shorts and boots, and black wristbands, elbow and knee pads. Once the spiky blue haired man was there, he awaited his cue to call out.
"And her opponent! From Gainesville ,Georgia! HE IS....SASUKE "THE BLUE DRAGON" JACKSON!"
Upon hearing the ring announcer coming out his name and his entrance theme song: 2 Bad by Michael Jackson, plays around the arena through the speaker. Sasuke knew that was his cue and began to walk from behind the curtain to the entrance ramp.
Spoiler:
He'd received his usual mixed reaction of cheers and boos from the crowd. As if he cares. Sasuke would begin to make this way down the ramp to the ring while getting a look at his opponent....And oh man she was the looker!
Long beautiful golden locks, huge rack and nice ass, followed by her sexy legs, and was looking good in white! But what he was most concern about her was if she can fight? Well that was a question that'll happen to answer in the ring as he arrived to the ringside arena. He rolls underneath the below rope to enter the ring. Once in the ring he gets up to his feet, go to his corner and glances at his opponent, Aphrodite.
Last edited by Jstruggs716 on Sat Feb 06, 2021 2:01 am; edited 1 time in total

Jstruggs716




Posts

: 797


Join date

: 2020-07-16



This match was just a week after her match to try and get the Hentai Tension belt and so the eagerness to show off her skill against someone in Tension was heavily on her mind as the now current champion. A contender match was booked for tonight and she expected a challenge. She was going to exploit every method in order to win her match against this rather peculiar blue haired man. One such method of exploitation being something that already caught her attention, her good looks, laying back against the turnbuckle as she waited for him to enter the ring, brushing back her long blonde hair.

"Took you long enough, any longer and I'd be pretty bored and a goddess like myself shouldn't be left to dawdle," she'd speak in a mocking fashion, already playing mind games she hoped to win.

SimplyMoon




Posts

: 1686


Join date

: 2017-04-25


Age

: 25



Sasuke been in AFW for a few months now and he has already a title match for the Tension World Championship and now he was going to have a contender match for the Tension Hentai Championship. Which doesn't the Blue Dragon himself considering how great he was, it is only naturally to put him in this type of matches.

As he was inside the ring in the corner, glancing at his opponent, the Tension Hentai Champion, Aphrodite. While she was very sexy Sasuke had to admit what he was more concerned about if her skills that good enough to earn the title. But the line of thought was interrupted by when Aphrodite spoke. Sasuke rolled his eyes with the manner of mocking tone she was speaking to him in. But something she said would caught Sasuke's attention.

"Did you...referred yourself as a goddess...?....You're not right in the head, are you?" Sasuke asked, seems like this woman had deluded yourself into thinking she was something kind of Goddess...what an idiot. "Well whatever, you are not going to be bored for long when I pounding your pussy!" Sasuke cockily said to his opponent while waiting for the bell to ring.

Jstruggs716




Posts

: 797


Join date

: 2020-07-16



"I hope you can, it'd be wrong to disappoint a goddess, though I think that is probably rather typical of you to disappoint," she would tease him rather rudely. She didn't even seemed phased either, keeping her rather bubbly if not stuck up look as she gave her belt to an attendant whom took it over to the score and bell keeper, "This is a match to show your worth am I correct? You should be proud to have the honor to not only face a goddess but also a champion of this very ring. A win here can easily make you a contender against my belt later, all you have to do is win."

She'd saunter around, moving forward towards him as she leaned forward, point a finger on his chest while the other arm crocked at her hip, "Though I doubt you can show me just how much a man you are, I doubt very much honestly."

SimplyMoon




Posts

: 1686


Join date

: 2017-04-25


Age

: 25



"Rather stuck up, aren't we?" Sasuke commented on Aphrodite's tone while looking at her plump rear as she gave her title belt to an attendant so they would give it to the time keeper before continuing to talk to Sasuke. And as much as Sasuke cringed as Aphrodite spoke about how he should honored facing a champion and "goddess" she was right about if Sasuke wins there was a great chance at him getting a title match in the future and Sasuke felt absolutely sure in his victory tonight and couldn't wait for his title match afterwards.

"Yes, very true. So I suggest after this match you starts cherishing that belt since your days as champ is coming to an end soon!" Sasuke very cockily said to Aphrodite while she slowing turns around and heading towards him. Once she was at his corner she leaned forward, points a finger onto his chiseled chest with one hand while the other crooked her curvy hips while saying she doubts that he can show how much of a man he is. "Is that so? Well, prepare to be proven wrong!"

Sasuke replied before pulling Aphrodite's busty figure into his well toned figure with one arm. Her soft and ample breasts mushed against his chiseled and hard chest while their crotches pressed against each other. Then he leans his face towards hers, his lips touches her lips for a passionate and strong kiss. With his mouth slightly opened so he was able to take in the sweet taste of Aphrodite's mouth! "Mmmm~!" Sasuke moans into a kiss, his tongues enters her mouth and wrestle with her tongue to establish dominate. Lowering his free hand down and grabs a handful of Aphrodite's soft round ass!

Showing her how much of a man he is by taking what he wants!

Jstruggs716




Posts

: 797


Join date

: 2020-07-16



"Do know challenger that this is to become a proper contender. Winning here alone won't allow you to take what is rightfully mine, like I would allow the chance any way of someone like you besting me in the first place. As said, I doubt you'd be able to even... she spoke before suddenly Sasuke went on the direct offensive, bringing her in close to her pressing his lips against her soft and plump ones. It appeared that for what Aphrodite had spoke of her opponent seemed to be false. Breasts smashing up against his chest as the ground up against one another.

Aphrodite however was not some newbie rookie and immediately applied her own efforts back towards her opponent in this battle of sexual combat, wrestling his tongue back as it began to push into her mouth. As if mirroring him she'd also bring her arms around him, soft delicate hands being rather rough as she gripped on his well toned rear. Sasuke was good though she presumed that possibly he may just be a well to do rookie at this sort of thing, going at it with enthusiasm that one like him could have.

SimplyMoon




Posts

: 1686


Join date

: 2017-04-25


Age

: 25



For the record Sasuke did know that this match was to see if he would be worthy of a proper title match if he can win. Which he's absolutely confident that he would win this match and the proper title match after this so he tells the champion to enjoy her last days as champ! Now that's out of the way Sasuke and Aphrodite were having pre match make out sessions as Aphrodite had questioned Sasuke's manhood which he quickly corrected by kissing her, pressing his chests and crotch against hers , and grabbing her soft, plump ass~! Though Aphrodite would kiss back and grabs his well toned ass as well!

They were in a slatemate as they kissed, their tongues wrestled for dominates over the other while taking in each other breath. With Aphrodite grabbing his ass rough with her soft hand it was very hot to Sasuke as his bulges gets bigger and harder against Aphrodite's crotch! The blue dragon swears he can be like this for hours. But the ref wouldn't let that happened and politely asked to get to their corners so she could start the match. The kissing would lasted for a few more seconds before he break it and looks at Aphrodite. "You tasted quite good...for a soon to be loser..." He cockily said to tease the woman, then giving her rear a good smack and making it jiggle for the crowd, then going to his corner and waiting for the bell to ring.

Jstruggs716




Posts

: 797


Join date

: 2020-07-16



"I could say the same very much for you as well. I hope you like the taste, for after this match you'll be rather addicted for more and more after I am done with you," she says now at her corner. She was playing both hard and easy to get at the same making sure that as she went back to her corner she would slightly rock her shapely hips. As champion she did have to look the part and she was going to make sure this Sasuke took her bait hook line and sinker.

The bell would ring soon and Aphrodite would stand at the ready, smiling as she watcher her opponent with a keen eye and a smirk, "I hope you are ready for me, you'll find I don't wait for losers.



SimplyMoon




Posts

: 1686


Join date

: 2017-04-25


Age

: 25



"Yeah, yeah. Keep telling yourself that. It will make it even more satisfying when I beat you!" Sasuke arrogantly respond to his opponent, Aphrodite. Though looking at her: A beautiful face, big busts, and curvy hips rocking a bit he couldn't help but be attractive to the woman! And wanted ravage her body as soon as the match begins!

And when the bell rings and listened to her opponent speak. "Neither do I." Sasuke said before rushing out of his corner to Aphrodite's to locked up with her to start off the match. With him being the bigger and stronger of the two The Blue Dragon was confident that he would top came out on top!

Jstruggs716




Posts

: 797


Join date

: 2020-07-16



Page 1 of 4 • 1, 2, 3, 4
---
Permissions in this forum:
You
cannot
reply to topics in this forum