Who is online?
In total there are
32
users online :: 4 Registered, 0 Hidden and 28 Guests :: 2 Bots
BloodstalkerZ
,
Liesmith
,
Lobo
,
LunarWolf
Most users ever online was
155
on Sun Oct 09, 2016 8:33 am
Champions & #1 contenders
Active Kawaiis
Sat Jun 24, 2017 1:25 am by Daaharu
Hey, guys. I'm hoping to get a sense from everyone of where the active kawaii girls are at. No guarantees or anything, but I am looking to figure out who is out there consistently making matches because we are looking to inject some new blood into the kawaii title scene, and I don't want to have tunnel vision on just the players and characters I know.
So, if you've got a kawaii girl who's had at least one match and is currently active, can you let me know either here or via PM or IM? This …
[
Full reading
]
Comments: 6
Ending RPing
Sun Jun 25, 2017 7:04 am by KillerV
After I finishing up couple of threads, I am officially done RPing here. I apologize to you guys currently with me and even the future ones. But I am just tired of it, not going into too much details as it makes me feel like ranting so much, rather not.
But will still be here just to read n respond, as for Trillian, wont able to contact me soon, rather send PM here instead.
Good luck with everything.
Also, NOT gonna give King, rather not see people using him like
[
Full reading
]
Comments: 7
looking for matches
Sun Jun 25, 2017 6:46 am by dragonswill
Im looking for matches for nearlly all my girls. pm if interested. my signature should link you to the roster of my girls hoshi is the only one that doesn't need a match for now so please message me or reply here and well discuss a match.
Comments: 0
Page 1 of 8 • 1, 2, 3, 4, 5, 6, 7, 8

Best 3 of 5- No DQ and No Rope Break
Ataru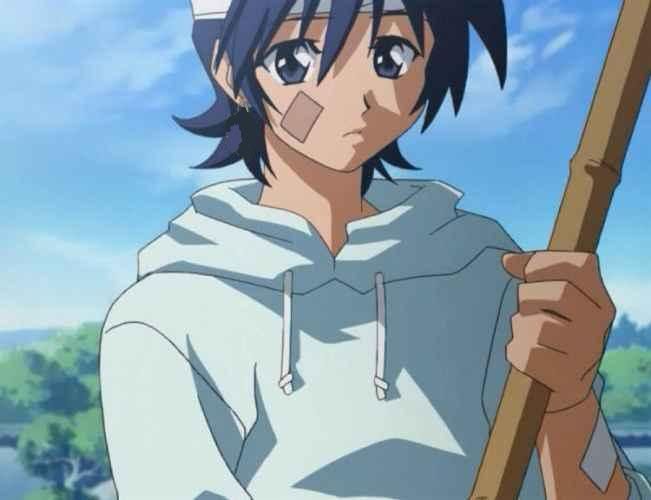 VS
Crimson Iris
Crimson Iris changing to her attire for her match in a 3 of 5 match, no rope break and DQ which may make things easy for her or really bad, either way she wont back down from a challenge, she changes into her revealing outfit - she ravels her hair in a red, black shaded cap that decorated by golden stars ornament, a top that covers her breasts and left her body open. She wears a something like robe and a black stocking, followed by a black slippers. It makes her appear like she is a gypsy.
She heads down to the arena to make her appearance, the crowd goes wild from her beautiful sights in her revealing outfit, cameras flashing as she walks down on the ramp to the ring, waving to the people, she climbs up to the ropes and entering the ring, moving to her corner as she's ready to face her opponent.
Last edited by 6075 on Sat Feb 04, 2012 1:57 am; edited 1 time in total
Ataru walks his way to the ring giving hi-fives to the fans, trying to keep focused on his task of winning this next match.

He knows that he will need not to be distracted by his opponent's cunning strategy and seductive distractions if he want to stand a chance... but it's easier said than done: as the cute-looking boy climbs on the ring he can't avoid a slight blush before the lovely looks of Iris.

"H-Hello, My name is Ataru, hope we'll make a good match", he says, stretching out his hand for Iris to clench if she will like, before the bell will get the match started.
Iris looks at her opponent to be a cute guy, he makes his offering by a friendly handshake, she reaches out to do so, shaking hand with him and said.

"You're quite cute, Ataru~" Using her alluring words and sweet tone of voice to sooth his ears and warm his body from her beauty, her free hand rubs his hand that was shaking her hands before she lets go, she thinks its gonna be a easy match using her looks and words to get her sweet victory soon.
"H-Huh... really..? I mean... that would be definitely MY line", Ataru would admit in response, allured and distracted in the very start of the match.

As the bell rings, the boy is not ready to bring any attack, seeming to have lost track of his fighting skills for a short moment, more than enough for Crimson to start wrapping the cute and silly boy into her seductive web.
Iris easily distracted the boy into her mesmerizing beauty and words, she moves in and slowly behind him as she tries to get her arms around his neck, tighten the hold into a sleeperhold, hopefully it'll give her the advantage to take him out the first round.

"Why dont you let me win this round Ataru~?" blowing soft sweet air into his ear as she tries to keep her hold on.
Ataru is snapped back into reality only when Iris has captured him into a neat, almost cuddly sleeperhold.

"Unghh.... b-but i can't.... i n-need to get free and f-fight...", he groans in response, mostly trying to convince himself but Iris is gaining advantage of his hesitation already, securing him into the sleeperhold as the boy flails ineffectively to try and escape and she can feel him shivering in allured discomfort at her sweet teasings.
Last edited by 157 on Mon Jan 30, 2012 12:16 am; edited 1 time in total
Iris continues to secured her sleeperhold easily on the boy, Ataru. She then goes to try put him into her finisher right from the start. She gets her smooth nylon covered leg over his, pulling his arm behind his back and lock it with her arm, free hand place on his hip into her- Sexy Pose, another name for Cobra Twist, trying to stretch him out while using her beautiful looks and alluring words to make him blushed.

"Im sure you love being with me like this~"
Ataru blushes deeply at how Iris is flirting with him while wrapping herself around his body to submit him in her stretching hold.
"N-Nghhh....s-so tight...", he groans squirming in her clutches but the previous sleeperhold has done its job well, softening Ataru's arms and legs so that he's putty in Iris' seductive yet painful trap, his struggles only adding a nice and pleasant rubbing sensation while she has the boy under control.
"Come on Ataru~ You know you want to lose for me~"

She continues to allure him to give up for her, she gives his arm a slight jerks to stretches it out while rubbing her soft breasts against his back, moving her body up and down to pushes the weight on his leg with hers, just waiting patiently for him to say the magic word.
"N-No....no i can-t give up... this easily..., hnghh.", the boy groans as Iris keeps straining and seducing her cute male prisoner.

The mix of her rocking back and forth and her alluring voice has mesmerized Ataru, making his struggles weak and uncertain, while the tightening of her holds brings his face tauntingly close to hers. "H-Hhuhh...", he groans twitching in her clutches, his will about to crumble.
Page 1 of 8 • 1, 2, 3, 4, 5, 6, 7, 8


Similar topics
---
Permissions in this forum:
You
cannot
reply to topics in this forum