Who is online?
In total there are
32
users online :: 1 Registered, 0 Hidden and 31 Guests :: 3 Bots
Extremebrutalryona
Most users ever online was
418
on Tue Jul 30, 2019 10:51 am
Champions & #1 contenders
Tension matches wanted
Tue Sep 26, 2023 2:25 pm by Midori Hyuga
Comments: 0
Page 1 of 3 • 1, 2, 3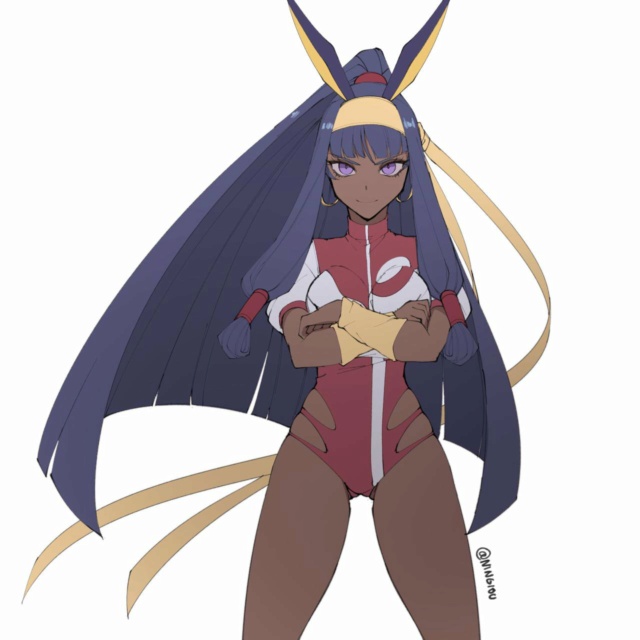 Vs.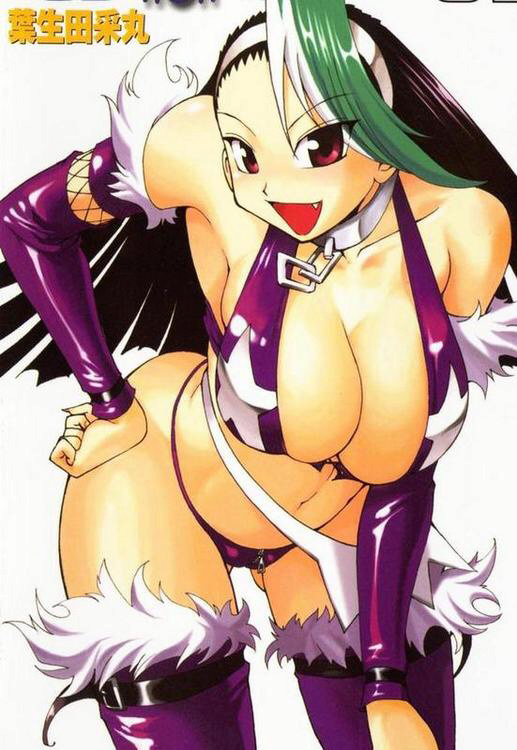 The match is set to One-Fall
Competitors can only win via pinfall, they must also pin the opponent for 10 counts, any less than that will not end the match.
Long violet hair was caught in tanned hands, working its way into tying a ponytail to at least contain the mass. No matter how many matches she had been in or if her opponent used it against her she could never bring herself to cut it. With that done, she'd continue to get ready for another day in the life of Eshe Abdallah. A match was waiting for her as she tugged up her leotard, violet hues looking over at her phone with the messages open for anyone to read.
"You're staying busy aren't you, Habitti? I remember you saying you had another match this week, and I just wanted to wish you good luck. I hope you're making friends out there, come home and visit me sometime."
Her father was always making time for her like this, she missed him, even when she was excited to keep living this life her heartstrings always tugged when he mentioned home. She didn't know how to reply just yet, normally it was easy to just say "I love you papa, I'll come visit soon!" but the more time passed the more she felt that taking the time to stop everything and leave for him didn't seem possible but why? The question haunted her as she zipped up the back, continuing to dress herself and look presentable. Eshe grabs her armbands next, pulling them up just above her elbow when she grabs for her phone, she had to say something.
She stared at that screen for what seemed like hours, thinking of a quick reply but that didn't feel right. Her fingers began to tap away at her phone, the soft clicks of the keys echoing in the locker room.
"Thanks, papa. I'll do my best like always. lol, you know me, trying to make as many as I can but we'll see."
She paused, before beginning again, her thoughts springing up. Just as she returned to typing the locker room door swung open, startling her. One of the crewmen stepped in, luckily she was almost ready to go, in the commotion she dropped her phone the sound of loud crack echoed over the walls.
"Miss Abdallah, the next match is starting soon, they need you at the curtain in three." They announced. Nodding she'd out in a smile. "No prob, I'll be out soon!" She replied.
 With the interruption leaving the room, the Egyptian goes for her phone, her smile drops and replaced with a pained expression, a groan following behind. Her phone cracked to all oblivion, small shards of glass laying along the floor. So much for finishing her thought, this was just great. Putting the now deceased phone, may it Rest In Peace, in her bag she'd set it in her locker and head out for the curtains after slipping into her boots.
—————
Barely making it to the curtain, Eshe tries to focus, her opponent wasn't well known but that didn't mean she could write them off either. Just from the picture she received with a quick lookup in her now dead phone, she could tell tonight was going to be like any other night: A tough battle, filled with blood, sweat, and tears. Eiko was their name, how do you pronounce that again? A-ko? Eh-i-koh? Mm, no maybe she's overthinking it. Still, the violet wasn't going to go easy on them and she expected the same out of them too.
With her theme suddenly exploding over the speakers, Eshe steps out from the curtains, her troubles pushed to the back of her mind as she makes herself known. The heat slowly carries her down the ramp, her hips striking the bass with each hit. Her violet hair flowing with the strikes which only spurred in the crowd as she made her way to the ring. It was practically a third home to her and she welcomed the sight of it every time, be it here or the gym she couldn't help but feel a little at ease as she climbed thise steel stairs and slid under the ropes to stand in the squared trap. 
She'd head toward the turnbuckle, pulling up to the second rope to soak in the praise and love of the crowd. This feeling was hard to get over but it was nice just to take it all in. With a beaming smile she'd hop down before heading center ring and swinging her hips to the best of her song, the violet turns herself back to meet those curtains to get a real look at her opponent, excited to meet the real deal instead of some picture. She wanted them to be strong, to take her mind off of what was eating at her, somehow deep in her mind, she could feel Eiko would do just that. 
_________________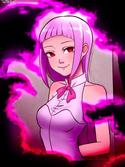 LilyStar




Posts

: 933


Join date

: 2018-02-27


Age

: 27


Location

: Your heart



Little did Eshe know, her opponent was already watching her from the opposite entrance! Single violet orb watched as the silent beauty walked down the ramp as though it were a runway! Her hips swung with the beat of the music, and the crowd continuously cheered her on as she gave them a cool, stoic smile. She practically epitomized the idea of the word
"Grace"!
Her movements, her style, everything! It made those violet eyes dazzle in excitement as Eiko let out a small squeal!
"Oh my god! Look at her!
She's so freaking cute!
I just wanna buy one of her shirts or something! Imagine if she had a
plushie or boy pillow~"
The sugary images of a cute, deformed Eshe pranced around in Eiko's mind and got her blood pumping! Her signature grin seemed to grow as she continued to move around and pester nearby crew members with her various mutterings. She even went so far as to practice her greeting in a nearby mirror, wondering exactly how she should address someone with such a cool style and elegant form. It was only thanks to the persistent reminders of the nearby stage hand that Eiko even noticed that her theme was already playing, Eshe's entrance already wrapped up a few moments prior.
"Ah! Whoops!
Sorry, sorry, I'll head out already~"
--
One Room:
As Eiko's theme began to erupt towards its loud and bombastic climax, the Purple Punk finally stepped out for the audience to see! Her pearly white grin stood out just as much as her long purple robe! The collar and cuffs of the robe were adorned with poofy white fur, complimenting her eccentric and wild personality. The crowd seemed to adore her, as she marched down the ramp with a confident and excited stride! She slapped outstretched hands for some friendly high fives, winked at passersby, and ended up giving Eshe a charmed smirk.
Eiko easily rolled into the ring, and with a flourished gesture, sent her rope sailing into the air! Her ring attire was finally exposed, revealing an awfully racy costume containing an equally racy body underneath. The audience almost immediately reacted to Eiko's quick transformation from fun to sexy, but the Titular Tarantula had her eyes locked onto Eshe! Her eyes narrowed in a mischievous manner, looking up and down the Fitness Fighter! Even beneath that suit, Eiko could spy some fine definition in her legs and arms, making her smile even wider!
"Eshe, right? You seem like you can be fun! Let not hold anything back!
I wanna get my blood pumping!"

Tarantulust




Posts

: 1777


Join date

: 2018-04-18



The Egyptian wasn't sure what to make of her opponents yet, the rather cute theme was honestly a surprise. She could feel herself following the mood of the song, it's sugary tone giving her a relaxed feeling, it made her, calm? No that wasn't quite the word she was looking for. Still, it seemed to fit them as she saw the purple clad punk head down the ramp. The fur was a nice touch and she looked to have this eccentric attitude about them too,. Eshe had to admit to herself that personality seemed contagious, even standing against her, she saw her own self rooting for them.

With Eiko rolling into the ring, she was quick to her feet, tossing the robe aside to revel her rather exposing attire. The look totally matched. The violet followed their spying gaze, looking her up and down almost like prey. That mischievous grin was met with a smirk of her own as she fashioned her palm at her hip, cocking it in the same direction. "See what you like?" She was teasing of course but still with someone taking the time to look her over, she had to be thinking about something.

In hindsight she would be lying if she didn't say she did the same. Despite their showy entrance, the punk had her own set of assets. She was toned, sleek but toned. She'd been in the ring long enough to know a strong opponent when she saw one and they looked the part. Their desire to get their blood pumping cracked a wide smile on Eshe's face. She liked the sound of that, almost as if they knew the type of gal she was. It was exhilarating to have someone already want her best and from her knowledge, they didn't even know her. She was already hunkered into a battle stance, her arms raised and her body kept close together, her legs spread shoulder width apart as she eyed the tarantula.

"I wouldn't have it any other way. I'm expecting you to come at me with everything you got, Eiko. O-oh wait, or am I supposed to call you Eiko-San?" Even in her battle ready state she still had no idea which she was supposed to use in this country. Probably the only thing she honestly didn't understand just yet. No! 'Don't get distracted' she instructs herself, she needed to remain focused, letting herself be consumed with that thought would make or break her start.
_________________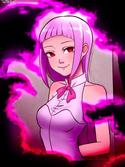 LilyStar




Posts

: 933


Join date

: 2018-02-27


Age

: 27


Location

: Your heart



Eiko either didn't notice Eshe's own wandering eyes, or didn't mind! With an outfit like that, chances were it was the latter as the excitable grappler drank in her opponents appearance! Yeah, even seeing her this close didn't chill the warmth in her heart that she got by looking at Eshe's natural beauty! In fact, being close just made Eiko's blood pump even more! Eshe was tough, that much was easy to see, but what was even easier to see then that was the utter adorableness of her features! The Fitness Fighter was like a living doll! Her face looked sculpted for perfection, and her costume not only accentuated her fit form, but the cutest parts of her body too!

Being this close, Eiko was in danger of melting from the sheer cuteness. Even the way Eshe struggled to remember what the proper way to address someone was utterly heartwarming for a complete sucker like Eiko! This girl was a violent marketing machine! Eiko might just lose her next paycheck to this woman if she had enough merchandise to purchase.

"How 'bout you just call me "Pal" and I'll let you off the hook~" Eiko responded with a chuckle. She certainly didn't mind being friendly to someone like Eshe. But of course, that wouldn't stop her from winning!

Since Eshe was hunkered down in a stance, Eiko zipped across the ring, looking to clash with the Fitness fighter in a test of strength as the Tarantula's fingers wrapped around Eshe's soft, slightly chilly hands! If Eshe was taken by surprise, then Eiko would generously give her some time to recover, apparently wanting to test her strength.

"Of course, that won't mean I won't push you to the limit!"

Tarantulust




Posts

: 1777


Join date

: 2018-04-18



Eshe found herself taking in their features, more so on the side of analyzing, suspecting their strengths and weaknesses from where she stood. Though perhaps that was an excuse she made to have a second look at her pumped up rival. Comparing the their rather pleasant physique, the Egyptian was impressed to be bluntly honest. Even with just an extra inch on her, she could tell Eiko was built well. From those nicely sculpted abdomen, smooth but hiding her rather peak muscles. Toned hips and thighs too? The violet couldn't help but praise them.

They were so nice too, she could feel their calm and kindhearted aura from where she stood, locked into a stance ready to fight. She could feel the Punkette's eyes following her, were they "analyzing" her too or was it something else entirely? Eshe softly giggles, entertaining the idea of something so far fetched but not impossible. Her pools burned brightly, her heart pumping for this, in such a small amount of time she wanted to meet them head on, a good impression already made on her.

Another soft giggle escapes their lips as they offer an alternative: Pal. She couldn't think of a time she called anyone a pal but she'd take it. "No problem, Pal. So long as you let me off the hook and you promise me a good match~." She replies back, expressing that same friendly energy her rival gave her first.

She was fast, very fast as she crossed the ring in what looked like a single bound towards her. Her hands lifted up just in time to meet and intertwine with the rather warm, pale hands that met her own. She was forced a step back but she'd grin as she pressed her body forward looking to showcase what she was made of. She may be just a hint smaller but she wasn't going to let Eiko push her around, not when she had so much to offer.

"I'd be really mad at you if you didn't." she states, taking a slight step forward to really begin their test of strength. She'd press her body against the Punkette's, looking for a foothold as she used the entirity of her body for their contest. "Just so we're even, I'm going to push you to your limits too. I want to see you shine, Pal~" Eshe grunts, exerting her power in the test of strength.
_________________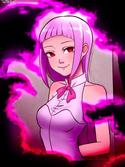 LilyStar




Posts

: 933


Join date

: 2018-02-27


Age

: 27


Location

: Your heart



The initial clash was a gentle warning to the absolute beauty from the Purple Punk! Eiko wanted to see how she reacted, maybe get a glimpse of how the woman thought. Eiko only managed to get a single foot on Eshe before the fit fighter stopped the sudden charge. Of course Eiko had given the woman a bit of leeway, but even the Tarantula had expected to make more progress than that! That signature grin of Eiko's grew wider as she slowly began to put more effort in maintaining the force of her lock up. And Eshe, as cute as she was, managed to take that step of her back! The Fitness fighter wasn't shy about getting close, using her whole body to push up against Eiko's advance. The two were close, to the point where the audience seemed to be enjoying the sight. Their cheers seemed to shake the arena, but all of Eiko's attention on the woman right in front of her.

A slight red hue perked up on her cheeks as Eshe took her gentle joke literally and began to address her as "Pal". Oh, to find a kindred spirit! It seemed Eshe was as light hearted, and maybe just as competitive as Eiko herself! It had been some time since the Tarantula had found an opponent like this in the opposite corner. This was a special treat, one Eiko would enjoy digging into.

Eshe stated her determination to make Eiko shine, the fit fighter pressing against the punk's to the point they seemed to be at a stalemate. They exchanged determined glares, Eiko grunting a bit with effort as she pushed against Eshe's surprising power! Eiko knew how shameful it would be to acknowledge it, but the warmth of Eshe's fit form was something she didn't expect to notice! Eshe's metabolism must have been top rate, as she was so incredibly warm! Eiko almost didn't want to peel herself away! But this was a match, and so she steeled her nerves and began to make her comeback.

"Then let's take off the kiddie gloves~"

With a sudden jerk, Eiko would look to tug Eshe off balance! The Purple Punk wanted to shake up Eshe's strong foundation so that she could grasp a hold of the beautiful woman's arm! If she succeeded, Eiko would look to throw Eshe over her shoulder and onto the ground with an impactful shoulder throw!

Tarantulust




Posts

: 1777


Join date

: 2018-04-18



Eshe was used to this sort of pressure early on in these kinds of matches. Contests of strength were nothing new to her, she'd been in situations like this before but it felt different this time around. Having barely managed to get her hands up in time to meet her enthusiastic tarantula, she couldn't help but find herself falling for that positive energy of theirs, it took a lot of her own mental fortitude to focus on the test of strength and even more so when she found themselves in a stalemate. The violet pushed first, applying the use of her entire body to force Eiko back. Squishing against her rival was nothing out of the ordinary but she was close, so close to that overwhelmingly kind energy. She'd met kind people in the ring before but this wasn't the same. Eshe liked it, she knew she had to give them her all and then some.

The Egyptian ignored those cheers, it didn't mat ye r to her what these people thought, she loved having the crowd praise her but now wasn't the time. She poured all of her entirety towards the Punkette, her violet hues picking up on a..a blush? Oh gosh, strong and cute? That's a deadly combination, she wondered what they were thinking right now in this lockup of theirs. Her warmth enveloping her entire form, a fact she was wary of, she had always chalked it up to where she was born from, her genes and nothing more. Though she doubted her being warm was it.

She pouts, hearing them say something about taking off kiddie gloves made her think they were taking it easy on her. A sentiment she wasn't all to happy to hear. "Hey! What did I say about going easy on me?" She asks, only to find her answer came quicker than she realized.

The sudden jerk made her gasp out in surprise, she didn't expect to be thrown of her game so suddenly. The pull on her arm made her think she was about to either Irish whipped into the ropes or the corner, she was prepared for that until they were tugged close and then over their shoulder. "Guack!" Her voice croaks as she lands on her back from the impact of their shoulder throw. A turn she didn't expect but now they were speaking her language.

The violet wasn't going to take this one sitting down, if she would swallow the slight sting in her back, pushing away the thoughts of pain as she looked to get back into the match. Eiko was low enough for her to grab and if she were quick enough she already had a handle on them. She'd shoot her legs upward, her aim was to wrap up their shoulder and use the gravity of her legs coming down to pull them downward, hoping to lock in an arm bar if she played her hand right.
_________________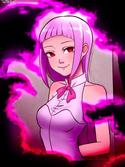 LilyStar




Posts

: 933


Join date

: 2018-02-27


Age

: 27


Location

: Your heart



Oh, the charm on this one never ceased! Eshe actually took a bit of offense to Eiko's comment! Before the Tarantula tossed the tantalizing temple of tenacity over her shoulder, she could have sworn Eshe even went so far as to pout at her! It seemed Eiko was going to have to make sure to watch were her eyes went, because she was beginning to think that if she caught one of Eshe's expressions at the wrong time, her heart might just melt~ It was like a battle between Hercules and Medusa, if Hercules was a girl and Medusa was cuteness incarnate!

Lucky, EIko's hip toss went off without a hitch! The beautiful athlete hit the floor with a satisfying THUMP that was just loud enough to echo out into the audience! Their cheering quickly washed such a sound away, but it was nice to know that the Tarantula's work was being appreciated! Her bright white grin shined down on Eshe's face as Eiko's form casted a slight shadow over her, a chuckle slipping through her teeth.

"Sorry, I always make it a habit to start slow and ramp things up a bit quick! Much more exciting that way!"

Eshe seemed to have a similar mindset. Because before Eiko could do any more damage, the Egyptian sports woman would suddenly launch her arms and legs towards the closest arm of Eiko's! With a sudden harsh tug, she pulled the titular tarantula down and tied her up in a mass of limbs and movement! Before Eiko could say a word, her arm would be cinched in tight to an armbar hold, Eshe tugging mercilessly on the limb!

"Eeek! That was quick!"

Eiko was totally knocked for a loop at just how fast Eshe was! In the blink of an eye, she turned a bad test of strength into a prime submission hold! Eiko didn't expect something like that so early in the match, but it gave her something to look out for now! She wasn't going to disappoint so early in the match either, so soon, the Tarantula would be crawling across the floor, looking to drag Eshe along for the ride until she could make it over to the nearby ropes and officially break the armbar! Hopefully, before it could do too much damage!

Tarantulust




Posts

: 1777


Join date

: 2018-04-18



The hip toss had a sting to it, more so then just the pain she felt exploding from her spine but the fact she fell hook like and sinker for it. Eshe could understand the cunning nature of her opponent but there was just more to it than that, it was like they were this good hearted trickster, at least in her mind. Eiko was proving to be a challenger already but she wasn't going to allow herself to be beaten so easily, if they wanted this win, they were going to have to work for it. As they looked over head, she supposed their explanation was fair, Eiko did suddenly pump the speed of their match by ten, easily. The Egyptian could sympathize with their thought, even someone as somewhat experienced as her knew the need to test the waters before you went a hundred percent.

She smiled through her grimace of pain. "I'll forgive you this time but I'm not taking this one laying down, ya know.." She replies, her legs suddenly shooting you to claim their closet arm as it's victim. As soon as her thighs trap the limb, she grabs hold with her hands to pull it close, using the gravity of her legs to being the tarantula down. She was surprised her sudden bid for the submission hold worked but she wouldn't spit at ther good fortune. She wrenches harshly just to prove her point, her aim wasn't to directly take their arm off but she felt she needed to give a slight show of her power to prove she meant business. Besides, she was starting to like this woman. They were already putting her in a good mood, she expected to stay this way too.

Their squeal was honestly adorable to her, she didn't expect it but Eiko was proving to be just as cute as well as formidable. The tarantula was gaining more and more of Eshe's attention by the second. How could someone be so contagious? She wondered. "Heh, I told you. Don't mind me though, I think I might just hold onto this for a bit." She teases but her bombastic rival seemed to have other ideas.

Just as she was settling into her submission hold, the Punkette was already making a break for the ropes. The Egyptian was caught off guard, she didn't think they'd be this fast on the crawl, to her amazement, they managed to grab hold of the rope, forcing her to relinquish their arm. With a smirk, she releases the limb, relieving them of their pain as she rolled to her knees. They were strong, stronger then they let on in that test of strength. She couldn't be mad at that though, she would just have to earn another chance again. She could do it she was sure but the tarantula wasn't one to count on being easy. Jumping to her feet, the violet rolls her neck as she begin to settle back into her stance. "Looks like we're moving onto round two huh? Let's kick it up a notch, yeah?" She suggested, launching herself to lock up with her rival.
Last edited by LilyStar on Fri May 28, 2021 3:14 am; edited 1 time in total
_________________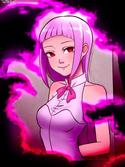 LilyStar




Posts

: 933


Join date

: 2018-02-27


Age

: 27


Location

: Your heart



As soft and sweet as Eshe looked, her submissions were nothing to sneeze at! The girl only managed to lock Eiko down for a few seconds, but in that time alone the purple punk could tell just how painful that move would get had she let her Egyptian foe settle into her hold. Eiko was used to simply powering through submissions, but if she wasn't careful, one of Eshe's clever submissions could either turn the tide of this match to her favor, or simply end it all together! There was some risk! An ace in the hole on her opponent's side that Eiko would have to actually watch out for and worry about! It made the titular tarantula nervous, but by extension, even more excited! She was going to have to think a bit more on her toes for this fight! A quick wit with a strong will were her tools to victory!

Eshe seemed to feel the same way! She wanted to kick this fight up a notch, which meant no more feeling each other out and just bringing out the big guns! It sounded like such an exciting idea, Eiko couldn't help but nod emphatically! The more power they put in their punches now, the more defining the climax of the battle would be! Eshe truly was a clever girl, playing on Eiko's love for excitement and risk taking!

Within the blink of an eye, Eshe would launch herself forward, looking to lockup with Eiko once more! The tarantula's beaming smile didn't falter as she too moved to intercept the fitness model! Her powerful arms reached out, as though to crash into the lockup her opponent was offering, but only for the Purple Punk to dip down below Eshe's outreaching arms! A sudden, quick jolt of movement that dipped Eiko's upper body below Eshe's reach! The plan so far was going off without a hitch as the thrill seeker moved to bury her shoulder into Eshe's tummy and wrap her arms around her waist!

Eshe wanted a real fight, and Eiko had a penchant for power! If everything went as Eiko planned, then the grip around Eshe's waist would suddenly tighten around the young woman like an anaconda! It would then be easy to hoist Eshe up off the floor and squeeze her slim frame with crushing force! Eshe might regret asking to ramp up the fight as Eiko looked to unleash her slightly modified bear hug!

Tarantulust




Posts

: 1777


Join date

: 2018-04-18



Page 1 of 3 • 1, 2, 3
Similar topics
---
Permissions in this forum:
You
cannot
reply to topics in this forum