Who is online?
In total there are
39
users online :: 1 Registered, 0 Hidden and 38 Guests :: 2 Bots
Shidousae
Most users ever online was
418
on Tue Jul 30, 2019 9:51 am
Champions & #1 contenders
Friction ( toys ) match wanted
Fri Mar 17, 2023 11:45 pm by Coolgirl1999
Yep! That's right I want my first match to be a toys match! I'm wondering if there's any woman brave enough to take me on!!!
Comments: 0
Tension Rival Wanted!!
Thu Mar 16, 2023 2:57 pm by Leon564
Greetings to all you lovely folks! Hoping you're well, and happy (and possibly horny lol) I'm here to announce that my main character here, James is available for rivalries!
https://www.afwrpg.com/t21875-james-elforn-byjorn-vyjarl-aka-wolf-of-love#568113
James certainly does like to give out love, in both lewd and sincere forms but... sometimes love is very tense. But, tension can be great for growth! I'm ultimately looking to grow James' reputation and one way to do that is to get a rival(s)
…
[
Full reading
]
Comments: 0
Potential massive hiatus
Thu Mar 16, 2023 4:49 am by Jstruggs716
So just when I was starting to get back to rping on the sites, I have to go on another and perhaps long hiatus some issues with computer and I probably gotta get it repaired or a new one, which I don't have enough for right now. So apologies to everyone I'm rping right now...
Comments: 0
Page 1 of 5 • 1, 2, 3, 4, 5
VS.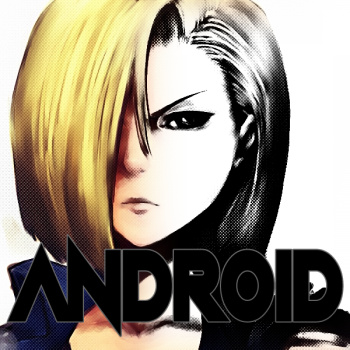 The match is set to One-Fall
Win can be obtained via Pinfall, Submission, or Knockout
Eshe rolled her shoulders, pulling up her leotard, she backed up to the mirror to get a good view of the zipper before pulling it up. She was a little nervous for this match: her first tension match and such a tough customer too? Wow, AFW didn't pull any punches with her even if she was a newbie. Despite her nervousness, she was still excited. This was what she looked for when she came here: this sense of odds stacked against her, the rush of possibly going up against strong opponents like this. It was perfect. As she lightly tugged at the fabric hugging her thighs, the violet Egyptian faced the mirror again as she grabbed her boots and pulling them up her calf. She'd give herself a good look over in the mirror, perhaps admiring we self just a bit before going out to the crowd and the ring.
As she shut her locker door, her thought began to pester her. Sara Conner, a somewhat big name around her and surprisingly enough was her opponent for the night. A sense of eagerness grabbed the adrenaline junkie, but she also had to consider was this a ploy for rookie crushing by the big shots upstairs? Eshe wasn't sure about that but from the email and a quick google search her brutality wasn't any joke. If she wanted to win tonight she'd have to give her all and then some or flop and ruin her first impression.
"Man, talk about a tough night. Wonder if she'll get mad if I make a terminator reference." She says outloud, her thoughts perhaps s bit too visible on her sleeves but hey who wouldn't be a little? It wasn't like she was going to die tonight or anything just..a bit of pressure when your opponent has such a track record for putting the hurt on girls her size. Her nature and her senses were battling it out to see who's come out on top. A struggle for survival for sure with such a stubborn and stuck in-her-ways gal that she doesn't really see the potential danger in it.
As her theme suddenly blasted over the arena, the violet Egyptian would step out with a smile, her hips striking to one side with the beat as music began to play. Her hips strike side to side until she feels ready to head down the ramp. Smiling and waving, making those who at least liked her attitude, known to her as she passed. She focused her attention on the ring, the squared area of violence that'd she'd be out in tonight. Her heart began to race, not out of fear, but excitement. This was what she dreamed of, getting a chance like this again was what made her want to keep coming back.
As she climbs those steel steps and slips into the ring, she straightens her wristbands, her gaze shifting from the canvas back to the ramp as she paces with anticipation before stopping in the center of the ring. Her violet pools glued to it as she awaited the android to come, come and face the Egyptian like the woman she knew she was.
"I hope she doesn't kill me." she whispers to herself, thankfully a bit mindful to keep that thought quite, anticipation slowly settling into her mind and body as the seconds passed.
_________________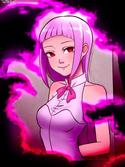 LilyStar




Posts

: 894


Join date

: 2018-02-27


Age

: 27


Location

: Your heart



Eshe Abdallah.
Who the fuck was Eshe Abdallah?
That was the question foremost on Sara's mind at the moment, second only to the followup - why was she being put against Eshe Abdallah in a match. She'd made her intentions clear with management the moment she came here, stating that she wanted to be put  up against the best talent they had to offer, bigger names that could test her skill and, more importantly, show what she could do and attract someone with the money to hire her services. Her match against Laila was a great step in that direction, making her work against an opponent with a similar mindset to her own. Mariko Ishii, Mako, Bryan Daniels, that was the calibre she was going for.
But this? Some unknown fighter, fresh off the street? That was going to do much for Sara one way or another. When she crushed this woman, would it draw any eyes her way? Make any waves? She doubted it. And in the unlikely event that she lost…
No. That couldn't happen.
It all put Sara in a sour mood, and that showed on her face as she made her way out from behind the curtain a few moments after Eshe's music died down, strutting down the ramp as her own blared out over the speakers.
Sara paid the crowd little attention as she came down, keeping her gaze centered on Eshe the entire time. The woman seemed about her height, though she had the superior build between them. Dark-skinned, African, a bit of a rarity in the AFW, and she wasn't sure what was up with her odd outfit - where those bunny ears? Not the most ridiculous thing she'd seen in this league, but given how stiff the competition was in that department, that said little. She wasn't anything that impressed Sara, but maybe looks deceived. Maybe she could get a halfway decent showcase out of this one. At least she wasn't one of those creepy half-pints that were running around all over the place.
Sara came up the stair and walked along the apron, taking a few seconds to dust her feet off on the apron before she slipped in through the ropes. Walking forward, she made her way to Eshe and stood toe to toe with the woman, sizing her up close, getting a feel for her nerve. Her gaze was cold and calculating, taking in every inch of her opponent, inspecting her with hands on hips. Not showing the least bit of concern.
"Hm."
She took a step back and moved into a muy thai fighting stance, raising her fists and keeping her left leg out, poised to strike in an instant.
_________________

acuyra




Posts

: 19142


Join date

: 2014-02-14


Age

: 36


Location

: Charlotte, North Carolina, WOOOO!




The crowd seemed to simmer as Sara aoproached, it was like a wave of intimidation came over not just them but her as well. The blonde had the superior build, from the looks of it, her abdomen was chiseled by perhaps only the sharpest of masons. It was the first time in her life that a challenge ever had this kind of effect on her. She'd didn't scream when she jumped out of a plane 9,000 feet in the air. She didn't cry when she walked through a cobra pit on a dare, so why was it now that her heart began to beat so harshly?

Could she actually do this? The odds just felt so against her, it felt like the sky had come crashing down on top of her. Such an aura was so overwhelming, could she even last a couple seconds with this kind of pressure?

Focus, Eshe, focus. She told herself, as the cold, calculating fighter stepped into the ring and sized her up, the Egyptian was particularly surprised that they weren't wearing shoes. The only word she heard come out of their mouth was simply, hm. She didn't seem impressed nor did she even see her as competition. Why was that so insulting then? The violet crossed her arms, looking up and down her opponent. Oh yeah, even with this close up, she could really tell the build now. A hardened abdomen, calves that could probably smash bricks, arms that could take the life out of a bear...wow, this was going to be a really tough customer here.

The only thing she felt she could do now was to do her best. Even if opponents were built like tanks, there was always a way if there was a will. Eshe noticed the familiar stance, she'd seen enough Muay Thai practice to know that Sara was a professional. That would kind of explain the lack of shoes/boots too. She'd shift her legs outward, one in front and one behind her, her knees bent as she kept her body low, she'd raise her arms to about shoulder height. Violet pools trained on the cold blue's of the supposed android. Leaping and going in recklessly would earn her a world of pain, maybe she ought to play it smooth, calculate herself.

As soon as the bell rang, Eshe would backpeddle a few steps. The best option for now would be to observe Sara's movements, calculate her reach, gauge her power, find at blind spots. Her steps were slow as she circled, slightly expecting the blonde to follow her, unless she was confident in her skill that she didn't even bother. She grits her teeth, pools wonder along their frame until it hit her. The Egyptian could go for the legs, stretching those out could give her a bit of advantage especially if her legs were her most important asset to her style. This wasn't a match she felt she could afford to lose and she'd be damned if she didn't put up a fight against someone who looked down on her.
_________________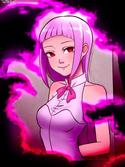 LilyStar




Posts

: 894


Join date

: 2018-02-27


Age

: 27


Location

: Your heart



To Eshe's credit, she didn't falter or back away as Sara applied some pressure, holding her ground in spite of the intimidation. She was outmatched here, she had to sense that. But, all the same, she put on a brave face, and had some confidence about her. There was determination in those eyes, and Sara had to respect that.

She would crush it. Utterly. Totally. Completely. But she respected it.

She looked on as Eshe moved into a stance of her own, trying to figure out if she'd seen it before. It wasn't a style she recognized, but that didn't mean too much by itself - she was still new to the world of professional wrestling, there were bound to be things she didn't recognize. Tempting as it was to rush in and bring the fight from the start, she resisted the urge, holding back instead. Be smart with this one. Take your time.

The bell rang, and Sara held her position as Eshe backpedaled, not moving a single inch and letting her foe create some space. To her mild surprise, the woman didn't come rushing in, but instead did what she would've done in the same place. Analyzing. Watching. Waiting. Thinking about how she should strike next, which direction she should come in, clearly trying to figure out her best lane of attack.

Very well. If she wasn't going to come to Sara, Sara would come to her.

In a sudden burst, she dashed towards Eshe and lashed out, raising her leg for a quick snap kick aimed at her opponent's chest. Quick as a whip, she brought it back in and stepped forward right after, leading it with a hard right cross, wanting to keep the pressure up and force Eshe to retreat.

_________________

acuyra




Posts

: 19142


Join date

: 2014-02-14


Age

: 36


Location

: Charlotte, North Carolina, WOOOO!



The built blonde didn't even move or flinch when the bell rang. To Eshe, it showed her how confident they really were. It solidified her prediction: Sara didn't count her as a threat or someone to take seriously. Something that still irked her but for good reason.

The Egyptian felt she'd have to make the first move but Sara surprised her. It was like a flash, when she practically launched herself like a rocket toward her, she'd shift her stance. Her arms coming closer into her chest, head up to block her midsection, she couldn't be too careful especially with her build and her style.

Her money would be right on the mark too as they fired a kick. It was violent, her guard barely cushioned the blow as it sent her stumbling backward, the kick made her arms sting but that wasn't the worse to come. Sara followed up with a right arm cross, a tactic for boxers. The violet was already on guard but she couldn't take another strike so suddenly after that kick.

She'd drop her body lower and dash forward. Eshe would attempt to use her position to launch herself into a better and more executed position by ramming her self into their midsection. Her hope was to at least force the blonde to stagger backwards. The violet wasn't dumb enough to think that she had any chance winning in a full drawn out brawl. She'd have to think about a safe yet effective way to challenge this deadly woman.
_________________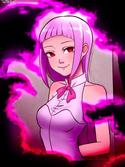 LilyStar




Posts

: 894


Join date

: 2018-02-27


Age

: 27


Location

: Your heart



Sara wasn't going to show it, but Eshe blocking that kick was a bit of an irritation. She always liked to start off dominant, and while it wasn't something she would worry about, having her opening volley absorbed stuck in her craw. It was a good block, too. She didn't know what training this dark-skinned woman had, but it was passable at the least. Not a base novice, so she wasn't fighting one of the useless submissive bitches this league seemed plagued with. Good to know.

Sara moved back after that exchange, careful, watching Eshe's response. The woman seemed tense and on point, clearly taking her for a threat, so she wasn't stupid, but that didn't mean she wouldn't be giving out opportunities. And here came one right now, as she tried to take the Android head on.

Eshe's bum rush caught Sara by surprise, so much so that she was almost pushed to the ropes on impact. While she was the heavier, more solid woman between them, the Eygptian was no slouch, either, and managed to pack a fair bit of momentum into that charge. She only stopped it by slamming her foot, establishing a strong enough base to resist. But that hardly meant she was done.

She wrapped her arm around Eshe's head, clutching her tight, and went to work from there. Up came a sharp knee, shooting hard into it her foe's chest, and another knee followed right after that for the same spot. Vicious blows, sharp and swift, as Sara sought to punish the woman hard and leave her hurting for the rest of the match. However long that might be.

_________________

acuyra




Posts

: 19142


Join date

: 2014-02-14


Age

: 36


Location

: Charlotte, North Carolina, WOOOO!



Success was made as she drove the woman back, not to mention managing to make a fairly decent strike into the midscetion. Her plan to drive them to the ropes was working, Sara was losing ground at quite the rate. Nothing lasted forever though and the Egyptian would find that out soon enough.

Gaining ground she could sense they were getting closer to their destination but everything seemed to halt. The blonde brawler slammed down her foot with such conviction that the brakes were literally pumped on her plans. Having been stopped in her tracks Eshe was ready to step back to reset her stance but she wouldn't get that chance.

An iron cage of muscle trapped her in place, no way out and worry began to take over her psyche. It wasn't until she felt that knee fire into her chest that she realized the hell coming her way. Another shot cams keeping her doubled over and then another. Her arms shoot up to defend her asking chest but that only proved to limit to pain coming to her chest.

She need a moment to think, to counter, the hurt she felt was all to real and taking any more of those shots could be deadly. With a growl, she'd slip her left arm under the next shot into her chest, cupping the limb tightly into her body in an attempt to sway their balance. Sara couldn't be allowed to hammer at her like this anymore, another volley like that and she'd be out for good.

_________________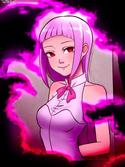 LilyStar




Posts

: 894


Join date

: 2018-02-27


Age

: 27


Location

: Your heart



This was how it started. Sara had been here before with similar opponents, ones who tried to go toe-to-toe with her and were quickly shown why that was such a poor idea. She might not have been the strongest, the fastest, or the toughest, but she good enough in all of those areas to make any opponent's life a living hell, especially once they started to grapple. Her nickname was well-earned, as she shot her knees up into her opponent's chest with timed precision, making sure each and everyone counted.

She could admit being impressed that Ashe was still standing. Resilient? Maybe. Or too stupid to know when she should just go down. It didn't make much difference to Sara, either way. The end result would be the same.

...or so she thought, until her opponent had the fortitude to grab her legs and press it tight against her body, stopping the assault. That little stunt took Sara by surprise, and it was enough to make her ease up on the knees. Unfortunately for Eshe, however, Sara had two other limbs to work with, and while one was clutching her head tight, the other was free to harass her. The Android brought her arm up and sent it crashing down into her foe's shoulder, driving the point of her elbow down like a hammer.

_________________

acuyra




Posts

: 19142


Join date

: 2014-02-14


Age

: 36


Location

: Charlotte, North Carolina, WOOOO!



The knee attacks stopped as she clutched that leg tightly against her body. She finally had a chance to breathe which was welcomed with open arms. Never ever had she had such a rough start to a match before, even during training it wasn't this bad. Sara had power and knew how to use it. The Egyptian would have to be much more care-

She didn't even get to finish the thought as she felt a sharp pain in her shoulder. No, not sharp, more like a pounding pain. The blonde had changed tactics from kicking to driving in her elbow with such ferocity that it almost took her down to the mat. If it wasn't one thing it was another with this woman. A sharp cry escaped her lips from the elbow. She continued to cling to that leg of theirs, a chance to turn things around cake to mind as she clung time the captured limb.

The violet had to be quick before she got another elbow to the shoulder. Stepping inward, she'd use her body and her legs to press up, she'd take another step in an attempt to pick Sara up even slightly from the mat to send her falling down to the canvas. If she found success, the Egyptian would attack again. Attempting to sharply turn with their leg hopefully still in her clutches and force them to turn, her aim was a Boston crab manauever but she wasn't dumb enough to think she wouldn't have to work for it against the strong android.
_________________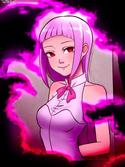 LilyStar




Posts

: 894


Join date

: 2018-02-27


Age

: 27


Location

: Your heart



Idiot.

If Eshe was going to be dumb enough to expose her back to Sara, then yes, she was going to take full advantage and pound her into the canvas. She drove her knee down hard, knowing from painful experience the havoc it could wreck between the shoulder blades. This little waif would drop flat, and then she could take her time picking her apart. Easy.

Only that wasn't what happened. Instead, the little thing actually took the hit, stayed standing, and even more besides.

"What-"

Sara expected a lot of things in this fight, but getting lifted off the floor wasn't one of them, and that was exactly what was happening. Before she could react, she was being tossed down on the mat in a display of strength she never would've expected from a body like Eshe's, and the woman was mounting her, trying to turn her around, looking to get her in some kind of submission hold.

Nope. Not happening.

Sara pulled her legs in and shoved off hard, attempting to shove the smaller woman away and make some space between them. She kicked her feet up and rolled back to her feet so she could back away and take a moment to recover - something she really hated to admit she needed.


_________________

acuyra




Posts

: 19142


Join date

: 2014-02-14


Age

: 36


Location

: Charlotte, North Carolina, WOOOO!



Page 1 of 5 • 1, 2, 3, 4, 5
---
Permissions in this forum:
You
cannot
reply to topics in this forum