Who is online?
In total there are
28
users online :: 5 Registered, 0 Hidden and 23 Guests :: 3 Bots
Chaos
,
Jstruggs716
,
Lederface!
,
Serory
,
TW1ST3DRD
Most users ever online was
418
on Tue Jul 30, 2019 9:51 am
Champions & #1 contenders
Looking for matches
Wed Oct 20, 2021 10:49 am by skip-stop
Ahoy! Skip-stop is in touch and I'm still looking for some matches
Charlotte Ravel'
reporting for duty
Charlotte Ravel':
I see it as intense matches where our characters will be able to show aerobatics of wrestling. All match types except hentai are fine. FvF only, not FvM
Initially I'm looking for one-shot matches and would like her to get some wins. But I'm open to any questions and suggestions. If we can come up with a decent storyline, I don't mind if …
[
Full reading
]
Comments: 0
After a long time I return, looking for a match
Thu Sep 16, 2021 11:20 pm by GrandAkumaShogun
Hello all, I would firstly like to apologize for the long periods that I've been away from here. Been taking time away to focus on my mental health but I think I'm ready to return and looking for a match or two to get back into things. All three of my boys, Takeichi Mori, Takeshi Kawai, and Imai Cosmo are up for matches. If you want I can link their profiles so you don't have to search through the roster page. Anyone interested feel free to hmu through private messages. Hope to hear from …
[
Full reading
]
Comments: 4
Request Filled for Now, IGNORE!
Thu Sep 23, 2021 10:18 am by Frodouken
Comments: 3
Page 1 of 2 • 1, 2
"Umf... You wanna be nothing but fresh meat for all these wrestlerettes in Tension? unfff.... 14....15.... Many are bigger and stronger, not to mention wrestling skills... umfff umff... as a man, you should be ashamed Nico" Uff uff... therefore... pump those muscles! Uuuff.... and t-twenty..!!!", Nico would encourage himself to give the best during his solitary workouts in the apparently deserted gym.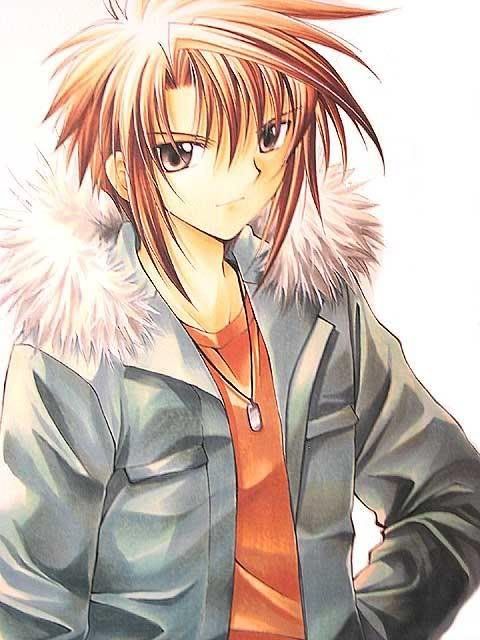 Once finished with his barbell repetitions on the bench, he would wipe the sweat from his slender chest with a towel, taking a moment to catch his breathing. Unwilling to be a ragdoll in the hands of the numerous strong and sensually taunting female fighters in the roster, the cute Italian boy could not only rely on his resoluteness though: honestly, he was small and light of built, and with no serious wrestling bacground too. Lifting barbells, toughening his abs and such could improve his physycal stats a bit... but he needed some serious sparring wrestling to really enhance his moves.
Nobody seemed to be there for that purpose though... which was no surprise, considering the late hour. Copies of the gym keys had been given to all the Tension athletes, granting the chance to workout whenever they liked, but usually nobody came to the gym so late after dinner.

wrestleryu




Posts

: 11446


Join date

: 2008-05-07



Little did he know he was being watched. As he was working on the barbell someone was watching from a distance with interest. Kei was watched what he was doing, as if she was scouting him. She wasn't there for long and was about to start a light workout of her own out.

Before Nico could move on to something else Kei intentionally went for the same thing he was about to work on, whatever it may be. She could tell just by looking at him, as well as hearing him, that he was serious about wanting to improve himself. She wanted to get a closer look at him though, and maybe see what else he can do here.

"Oh hey." She looks at Nico with a slight smile. "Were you about to use this too?"
_________________
Quick roster info:
Want more detailed information and maybe unlock hidden characters?:

Maxy




Posts

: 3161


Join date

: 2009-07-25


Age

: 38



"Oh..?!?", Nico would almost startle at Kei's words. "S-Sorry I haven't noticed someone else was here. The gym is usually deserted at this time. Also... yes I was about to use it but please, ladies first of course", he said with a nervous smile, a slight blush rising to his cheeks.
The dark haired woman before him was clearly taller than him, and definitely hot-looking with her curvy but very well toned body. Apparently in her thirties but in great shape, there was no doubt she was an athlete, and probably a valiant wrestler, judging on how she carried herself.
Only..wait a moment: maybe he KNEW that this woman was a wrestler, and a top class at it! She definitely reminded him of someone he had been admiring on TV when he was just a child, enchanted by her beauty and ability on the ring.
"W-Wait.... may you by any chance happen to be.... KEI the beautiful canadian champion???", Nico could not help but speak out his thoughts, unwittingly calling her like he used to when he was a child... and a fan of hers.
Last edited by 157 on Sat Apr 12, 2014 6:34 pm; edited 5 times in total

wrestleryu




Posts

: 11446


Join date

: 2008-05-07



She grinned a little when he said it was ok for her to use it instead of him. "You know, wording it like is technically a form of discrimination of you think about it." She mentioned to him trying to make light of the situation. "I don't mind though if you do though." She smiles when he mentions that he's heard of her. She tries not to make a big deal about it but does confirm that she is who he thinks he is. "Yes I am."
_________________
Quick roster info:
Want more detailed information and maybe unlock hidden characters?:

Maxy




Posts

: 3161


Join date

: 2009-07-25


Age

: 38



"Heh... nah none discrimination, I'd rather say an awkward attempt to act like a gentleman", the boy would smile with a slightly increasing blush to his cheeks.

"Cool, so I was right. You know, I used to be a fan of yours when I as a chi...erm... I mean a few years ago",
Nico would say, realizing that he had also made a double gaffe: one about Kelly's age... and the other referring to himself as someone who was a child just a few years before.

"Anyway, it's great to see a big star coming to the gym and sweating like us common mortals, hehe.. but jokes apart, this is a very nice place to workout, especially at this hour. The only negative aspect is that you hardly find someone for a real wrestling sparring!"
Nico didn't really know himself why he had added that last sentence: the mere idea that Kei could wrestle him, even for sparring, was just crazy wasn't it?
Last edited by 157 on Thu Apr 17, 2014 10:53 pm; edited 2 times in total

wrestleryu




Posts

: 11446


Join date

: 2008-05-07



She didn't seem to find that it looked like Nico wasn't sure of how to word things around her. But she did like that sound of someone saying they know her. "Thanks. Wait, used to? Found someone better than me to cheer for hmm?" she playfully pokes him on the upper part of his chest near one of his shoulders in a joking manner. "I could go into major detail about some of the wrestlers of today I have seen but long story short there are some that do have a future, and then there are some that just parade out there in their underwear or less trying to get each other off. People like that have no place in a wrestling ring. If they tried that around the people who taught me they would be schooled so hard they'd wish for death."

She then went silent for a few seconds, trying to regain herself. As someone who was in the sport her entire life she did take it very seriously.

"I guess in some gyms there either isn't enough room for it." She takes a glance around the area they are currently in."
_________________
Quick roster info:
Want more detailed information and maybe unlock hidden characters?:

Maxy




Posts

: 3161


Join date

: 2009-07-25


Age

: 38



Nico watched at the taller woman with a serious face himself. He had be dragged into this show by force after all but from her words, he could tell how much important it was for Kelly.

"Oh well, I guess I'll never belong to the first category of wrestlers, nor the second. I'd be content with just avoiding being a ragdoll in the hands of bigger and more skilled female wrestlers. Some seem to have a particular liking for me just because of how easily they can manhandle... or better said womanhandle me".

His face flushed a little more, as his mind went to his actual girlfriend Nicole Hella, who was the perfect picture of what he said: six feet five inches of female curves and muscles who had basically fallen in love with him because of how.... cute and weak he looked to her. Which was quite humiliating to his male ego, making him want to improve.

After a few seconds of silence from both, the Italian boy would reply to Kei's latest words: "Yea it's amazing here. Look, we even have a regular ring! Mybe we might have a little sparring together, but I warn you that I'm not very good", the boy would say with a nervous smile.

wrestleryu




Posts

: 11446


Join date

: 2008-05-07



Jokingly she tells him "I'll decide who sucks around here." Even though she was messing with him she could very well be a good judge of that, given how long she's been around for. "Not to insult you but you say you're not very good right? Let's just pretend you're garbage for a minute. If they kept being fed garbage and they find that playing with garbage is amusing to them then pretty soon they will become garbage themselves. If you want to improve and be taken seriously by them maybe I can help with that. I`m not going to name names but there are some people I have seen on the roster here both past and present, some many or many not be current or past title holder, be undeserving of their spot. For the most part though I do sense a lot of seriousness here, which is good. If you just want to prey on the weak you don`t belong here." She stopped herself as she felt she might go into a rant that may make her seem old. She does though take a good long look at him.

"Correct me if I'm wrong but you do want to improve right? Because what I see right now is someone I would potentially label as a diamond in the rough. What you label as first and second category of wrestlers, just because someone is in the spotlight doesn't mean they are the best. I have met and fought alongside a lot of wrestlers, both men and women, who in most places would never make it past the midcard on most rosters either due to politics or certain crowds wanting to see the bling and glamor of body and dress. If you have a specific goal of wanting to be just better than those who like to whip you around I can help you achieve that goal. But if you want to take a serious run at something bigger, if you're willing to work hard I can teach you. It's just up to you to apply what you learn. Who knows, you may have a good showing here and impress scouts in North America."

She then backs away slightly. "Well I'll let you get back to what you were doing. If you want to talk I'm not hard to find."

Shes goes to a corner not far from where Nico is that has some gym mats by a wall. There is also a stereo there. She makes use of this and pulls out of a mix tape and puts it in. It has some workout/dance music as Nico will find out in a few seconds. She was ready to go, having done some minor stretching before she entered the room and she then begins a small workout dance routine to 2 Unlimited's Get Ready For This (the version without added lyrics) and does her thing as if Nico wasn't there. For a girl in her 40s she moved like she was a young girl tearing it up in a dance club on a weekend. Before she started she knew that Nico would most likely approach her at some point, she was just waiting for it but figured might as well get in some workout before he does.
_________________
Quick roster info:
Want more detailed information and maybe unlock hidden characters?:

Maxy




Posts

: 3161


Join date

: 2009-07-25


Age

: 38



The younger boy could not help being fascinated by Kei's swift but gracious dancing moves. They clearly showed that she could be a pro wrestling legend.. but always in a very feminine way.

Almost reflexively, Nico would end coming closer, step after step, to where she was performing her dancing routine.
Finally, the boy would resolve to talk and go straight to what he had been thinking during the last minutes of conversation.

"Well Kelly.... actually I was wondering if you would be up to a sparring match with me. Might be a nice chance to me to learn from a veteran, and for you to practice your moves, if you can hold me in them I mean.", he ended his proposal with a wink, not really with mocking intent, but mostly meaning it as a playful way to nudge her into accepting.

wrestleryu




Posts

: 11446


Join date

: 2008-05-07



"Hm? Usually that would be something I would consider but I'm here just for a light workout today." She informs him. "However if there is something specific you want to work on I may be able to do something about it while I'm here."
_________________
Quick roster info:
Want more detailed information and maybe unlock hidden characters?:

Maxy




Posts

: 3161


Join date

: 2009-07-25


Age

: 38



Page 1 of 2 • 1, 2
---
Permissions in this forum:
You
cannot
reply to topics in this forum