Champions & #1 contenders
From, Submissive Girl. Sorry about my inactivity.
Mon Oct 24, 2016 2:06 am by Submissive Girl
Hey! I know I haven't been on in a while. Unfortunately it might stay like that for a while.
I am super sorry about not being on more often. I am supper busy In real life.
Just so you understand a little bit about my life
1. I am a college sophomore taking 20 credit hours.
2. I have a job at as a cashier at a busy gift shop in a popular place in Florida (Not saying my city, but it is very busy where I am)
3. I have an intership that I work about 12 hours a week.
4. I am seeing a guy (Kind of …
[
Full reading
]
Comments: 4
First Tension Match.
Sun Oct 23, 2016 8:54 pm by Zebra Crossing
Now that I've sorted some things for my FnF character, I'd like to try and get a match going for my recently approved Tension character.
------------------------------------------------------------------------------------------------------------------------------------------------------------------------------------------------------------------
I enjoy having some input from my RP partner unless I have something super specific in mind, so exactly what kind of match it is or what will happen …
[
Full reading
]
Comments: 0
Tadao Debut Match
Wed Oct 19, 2016 11:33 pm by TheEditor1023
http://www.afwrpg.com/t15217-tadao-chikamatsu
Looking for a debut match for my new character, Tadao Chikamatsu. If you're interested feel free to PM me

Comments: 1
So, a friend of mine kept spamming me the same question over and over untill I finally decided to play along with it. The result was funny so I figured, . Why not ask you all which Anime Character looks and acts like you and why!
Mine:
Hao Asakura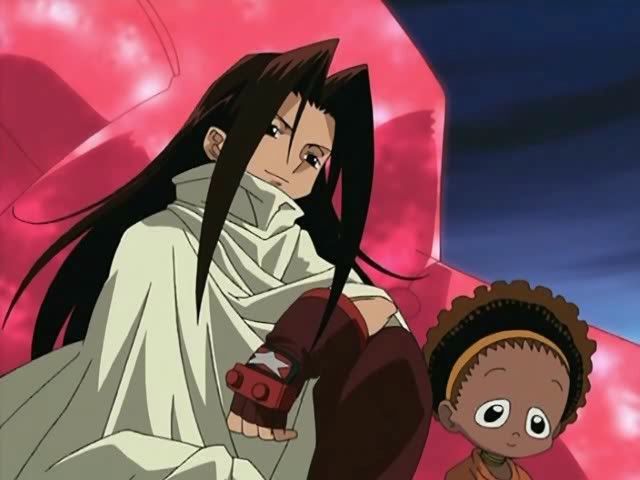 Hao is usually calm, cruel, and all smiles. The occasions when he is really angry are very rare and when he is angry with someone, that person is usually killed and burned to their soul by The Spirit Of Fire. He also likes to watch Shaman Fights, particularly those that involve strong Shaman, and Asakura Yoh. He is not only interested in that, but also claims that when Yoh reached his limit, he will eat him to become the strongest Shaman.[2]

He has shown some dislike of being given family titles, as he glared at Yoh in the last chapter when the latter called him 'Nii-chan'(Big Brother in japanese), and his face darkened when his nephew, Asakura Hana, called him Uncle Hao. Both times he told the person not to call him that.
Why:
Well, basically we almost look the same. Though I'm not all smiles, I have a cruel mind, very calm on the outside and pretty much the same thing happens to the person who really upsets me. >.>
In the anime he really acts like me, gotta say, he is one of my favorites.
PREVIEW OF HIS AWESOME:
http://www.youtube.com/watch?v=v_oz_RkEoPs



Posts

: 10468


Join date

: 2008-04-26


Age

: 28


Location

: Earth



Silly you!
" title="Very Happy" />
Guess that makes me your Anna! Or Jeanne!
http://www.youtube.com/watch?v=PAhSDBkfBvQ
Like this, yeah?
" title="Razz" />
_________________
[align=center:2gv6w3nd]
[/align:2gv6w3nd]
[align=center:2gv6w3nd]
" Enjoy life, disobey Authority! "
[/align:2gv6w3nd]



Posts

: 11


Join date

: 2011-01-19



Kenji Harima... A True Bawss...
Last edited by 621 on Thu Feb 24, 2011 8:00 pm; edited 1 time in total



Posts

: 9184


Join date

: 2009-08-19


Age

: 24



Hmm... You two are really awesome characters. Mine, eh... not so much >.>;;
Hinata Hideki (Angel Beats!):
Hinata is a bright, dependable boy who is the closest to Otonashi. He always tries to save his friends if he can and is a reliable force in the team. He and Yui constantly irritate one another on a daily basis, but deep down, he cares for Yui, as shown when he helps her pass on. He is a talented baseball player. He nicknamed Yuri as Yurippe when they co-founded the SSS as he did not feel comfortable calling her Yuri, because his mother has the same name. He died by getting hit by a truck.
Why:
I'm a good friend, if I like someone. I worry about the people around me like if they were part of my family. I tend to have funny reactions, too. And... not to mention I secretly love Yui-nyan~! <3
Uuhhh... yeah.
_________________
[url=http://afwrpg.informe.com/forum/kawaii-league-f27/kaoru-takahashi-the-shining-star-t3566.html:2acekjuj]
[/url:2acekjuj]
[url=http://afwrpg.informe.com/forum/kawaii-league-f27/julia-makuro-the-queen-s-sister-t3675.html:2acekjuj]
[/url:2acekjuj]
[url=http://afwrpg.informe.com/forum/kawaii-league-f27/tracy-snow-the-kawaii-brawler-t3801.html:2acekjuj]
[/url:2acekjuj]
[url=http://afwrpg.informe.com/forum/friction-roster-f10/shiori-nakamura-the-reikoku-avenger-t4001.html:2acekjuj]
[/url:2acekjuj]
"If there is evil in this world... It lurks in the hearts of men." - Edward D. Morrison



Posts

: 387


Join date

: 2010-12-05



between these two, pretty dead on. i just kind of coma out if i'm bored and distract myself with coming up with new ideas, and probably never on the same page as everyone else like Osaka. I am a sucker for women, even now that I'm pretty much committed to one girl now, and I'm a smooth and quiet mother fucker who busts out with energy at random.
was actually my facebook pic for a long time. lose the cig and Sanji's roughly me, just less suit. Have dead-ringered as him at conventions a few times (also as Luffy, which was very convenient; his outfit is designed for tropical weather, and cons can get stuffy)



Posts

: 4426


Join date

: 2008-04-22



I have two Anime Characters that I identify with on a personal level.
[url=http://en.wikipedia.org/wiki/List_of_Ouran_High_School_Host_Club_characters#Kyoya_Ootori:1zq0kel4]Kyoya Ootori[/url:1zq0kel4]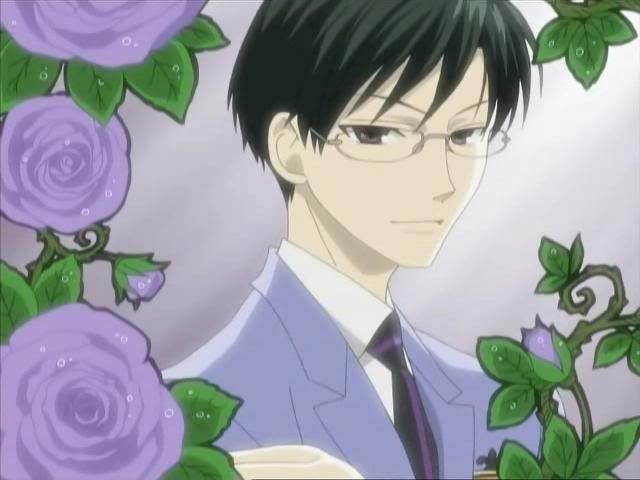 Why?
He's is a calm, logical thinker that has no problems with admitting that he is self serving. He doesn't have the charisma to lead, and often leaves that to others. He doesn't voluntarily interact with others, and rarely speaks out. All around, a solid character.
Rossiu Adai
[url=http://en.wikipedia.org/wiki/Gurren_Lagann_characters#Rossiu_Adai:1zq0kel4]Rossiu Adai[/url:1zq0kel4]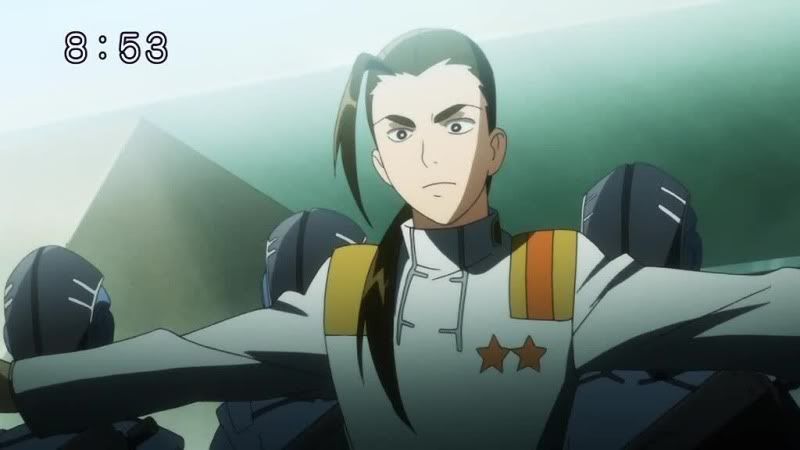 Why?
He did the job no one else had the balls to do. He built a government and tried to protect a people from the threat spouted by the former world leader. It wasn't glorious, and without knowing the full plot of the series (Simone is right 95% of the time) he did exactly what he had to do. Finally, in the last moment of crushing despair, he is the first one to have faith in the team.

_________________
I'm not new. I'm back.



Posts

: 760


Join date

: 2009-10-12



Hello, i am quite similar to L.Lawliet or Ryuzaki from Death note, and here is why, i am socialy awkward to some degree, although not as much as L, i am a bit of an insomniac and i always think logically, we kind of look quiet similar to and dress quite similar, i myself love being barefoot too just like L, and i love sweets and sugar, (almost only because they stimulate brain activate)
PS: I am really nowhere Near as smart as L.
(a pun i hope you get if you watched death note)

[attachment=0:1fbx40b9]L-Ryuzaki.png[/attachment:1fbx40b9]
_________________

For more info check here:
The Locker Room



Posts

: 13963


Join date

: 2011-02-17


Age

: 24


Location

: The Root



Unfortunately I"m note quite at this guy's level yet, so instead of saying who I am, here's who I would like to be:
"
I am the one who destroyed and recreated the world
" -Lelouch Vi Britannia
Here is my victory face:



Posts

: 8232


Join date

: 2008-09-27



---
Permissions in this forum:
You
cannot
reply to topics in this forum