Who is online?
In total there are
30
users online :: 3 Registered, 0 Hidden and 27 Guests :: 2 Bots
GrandAkumaShogun
,
Silentcoins
,
Vcom7418
Most users ever online was
155
on Sun Oct 09, 2016 8:33 am
Champions & #1 contenders
Miss Fortune
Thu Feb 23, 2017 8:30 pm by starvalentine
She's baaaccckkk!
"Ladies and Gentlemen, introducing the Queen of New York, The Sicilian Assassin...... MISS FORTUNE! Madison Oppenheim!!
Spoiler:
Comments: 7
Found my HHH
Wed Feb 22, 2017 10:40 pm by starvalentine
Comments: 3
Something I've Noticed
Tue Feb 21, 2017 10:06 am by scorn53
I'm not sure if anyone else has noticed, but every few weeks the same user joins the site, creates a few profiles and matches, then promptly leaves. I've only noticed because they follow a very similar profile template (and call it weird, but the use of black font), albeit they've now edited their latest one because they cannot delete it.
Upwards-
http://www.afwrpg.com/t14743-auriel-jessamine
Scarf-
http://www.afwrpg.com/t15951-maxine-rolanda
Their most recent name was 1 12 12 or something …
[
Full reading
]
Comments: 9
Page 1 of 4 • 1, 2, 3, 4

Friction vs Tension - Standard rules
Okami appeared on the ramp with the classic Tension fireworks effects, and the wolf-graphics appearing on the mega screen symbolizing Okami's wrestling persona. He had never got completely used to such kind of hilarious special effects introducing a wrestling event, but the crowd seemed to be happy about it, judging on the excited roars, so whatever.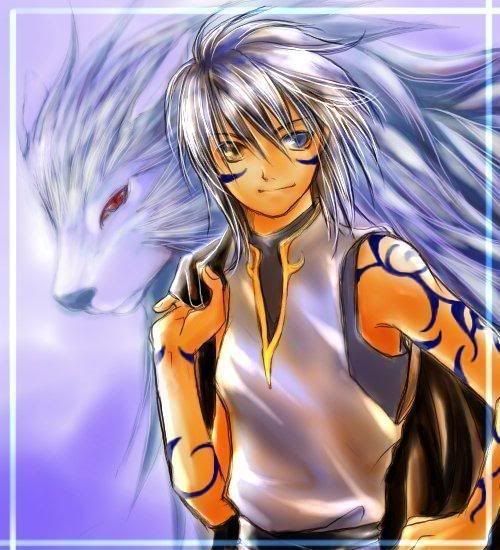 Fighting against a female opponent was still something that put the boy into a world of difficulties, but the fans seemed to still fully support him. Or some of them were rather looking forward to see him defeated by a girl maybe???
Whatever the case, this was his chance to improve his not excellent score, and with a Friction girl too. Okami had been tossed into this match without getting a chance to watch at the stats of tonight's opponent, but most Friction wrestlers looked like decently wrestling-trained cheerleaders, usually not that impressive in body size and strenght... Well, usually.
With Okami now in the center of the ring doing some light stretching, the spotlights went to enlighten the ramp turning the attention to the incaming appearing of Kuromi Natsuo.
Kuromi didn't know why she was asked to compete on Tension for her debut, but whatever. Her friends would be watching their friend represent their team and show them what she can do in the ring.

Walking down the ramp, Kuromi headed to the ring without any flair or showmanship. Climbing up the side of the ring and through the ropes she saw Okami standing on the other side.

"What's up?" She asked him as she stood in the and unzipped her jacket. She wore a tank top under her jacket to cover herself.
_________________
Friction:
Friction Tag:
Okami wathced intently at Kuromi approaching the ring, trying to gauge her physical abilities and possible style of wrestling from her appearance and posture.

Once she was on the ring, what he could tell for sure was that she was clearly bigger and taller than himself. Probably not the kind of female wrestler who would cartwheel here and there for half time of the match.

As she took off her jacket revealing her wrestling attire, Okami would make his best not to blush at her physical presence. Not the bubbly cheerleader type... but surely not the masculine-amazonian kind of grappler: in spite of her strong appearance, the girl look definitely feminine and tauntingly seductive.

While he was silently telling himself not to get distracted, and rather focus on the incoming battle, Kuromi had suddenly spoken to him, kind of shaking him fully back to reality.

"Oh? Well... nothing much really. Just another cross-rosters event we were tossed into", the silver haired boy would respond with a smirk. "Let's have an enterteining match... and good luck!",

Now that they were facing each others in the center of the ring, the height and size gap appeared more evident, eliciting some gigglings from the female audience. But Okami didn't lose his coolness. "The bigger they are etc etc...", he thought to himself, ready to start.

With that, the bell rung and the crowd roared in excited expectation. Okami would not attack first, rather circling the tall girl checking for possible openings in her guard and basically leaving the initiative in her hands.
If she would not attack,then the young male would start to rise one hand up towards Kuromi, as inviting her to engage a test of strenght.
"Yeah, good luck." Kuromi said as she waited for the bell to ring as she tested a hand on her hip. Though she appeared calm and collected, Kuromi was actually surveying Okami. Sure he was a bit smaller than her, but that didn't really mean much. The bell rang and Kuromi stood straight and was ready to go, but Okami didn't seem like attacking first.

With him circling around, Kuromi waited for a moment before lunging toward him before throwing a kick aimed for his side. Now wasn't the time for Cat and mouse, so she made the first move. If Okami was just baiting her, Kuromi wouldn't hold back.
_________________
Friction:
Friction Tag:
"Unghfff..!"
Okami was waiting for Kuromi's first move, ready to block her first strike but with her strong, long legs, the kick partly hit the target nonetheless causing the boy to grunt in pain.

Okami would still manage to keep hold of Kuromi's leg for a slight moment, which he used to pull the taller girl close and wrap his hands around her waist, trying to grapple her into a bearhug.
"U-Unfff...g-got you now...", he would groan though his head was turned to one side as if trying to evoid the distracting closeness of Kuromi's abundant curves.
Kuromi watched her kick connect and was slightly surprised that Okami was able to hold onto her leg. Transitioning to a bearhug, Kuromi felt her sides being squeezed. Acting fast, Kuromi used one hand topush Okami's face away and used the other to repeatedly throw punches at his face.
_________________
Friction:
Friction Tag:
"Urghhh M-Maybe not....!!! UGHH!!!".
It had not been a great idea to grapple Kuromi into a bearhug, especially if looking to one side to avoid being distracted.... but thus allowing her to counterattack as much as she liked!

"D-Damn it... You hit hard... for a girl", Okami would groan, forced to bend down onto one knee from her latest punch.
Admitting or not, her punches were heavy.
"My gender doesn't matter at this point. If you got hurt, then that's all that matters." Kuromi said as he punches forced Okami down to one knee. Bending over a bit, Kuromi wrapped her arms around Okami's mid-section as she attempted to force him up into a gut-wrench suplex.
_________________
Friction:
Friction Tag:
With Kuromi bent to catch Okami, the boy would feel her large breasts pressing on his back and her arms surrounding him.

"H-Hey what are you doi.... Woah!". To his shock, Okami was lifted face down by the strong girl in spite of his efforts to brace himself.

"Nghh...ok... I got your pointnnngghh !!". He would try to prevent Kuromi from completing her move by grabbing one of her legs, but in his awkwardly suspended position he got no leverage.
And thus, Kuromi successfully threw him back to the mats, having the boy land onto his back and his neck mainly.

The fans roared with joy at how the match was showing big moves from the start, and how Kuromi had tossed Okami around like a rag doll.

"uhhhh....". The boy's head was spinning from the rough landing, so he was laying down trying to shake his head clear.
Getting to her feet after slaming Okami, Kuromi was on the move again. So far Okami didn't impress her and seemed too easily flustered by her gender. She could that weakness in the future if needed.

"On your feet boyo." Kuromi said as she reached down to pick him up by the collar. From this point Kuromi was going to attempt to pick him up into a firearms carry. Assuming Okami didn't resist, Kuromi would take him to the center of the ring before falling back for a somoan drop.
_________________
Friction:
Friction Tag:
Page 1 of 4 • 1, 2, 3, 4


Similar topics
---
Permissions in this forum:
You
cannot
reply to topics in this forum