Who is online?
In total there are
25
users online :: 2 Registered, 1 Hidden and 22 Guests :: 2 Bots
ARStudios2000
,
vhamelin
Most users ever online was
418
on Tue Jul 30, 2019 9:51 am
Champions & #1 contenders
fraction match wanted
Tue May 23, 2023 6:46 pm by Rohi Yamin
Comments: 1
Tension Match Hunt
Fri May 19, 2023 9:50 pm by GrandAkumaShogun
Looking for matches for my boys
Takeichi Mori
Takeshi Kawai
If anyone is interested feel free to hmu. ty in advance to anyone who responds.
Comments: 1
Looking for Friction Hentai debut match
Tue May 23, 2023 8:50 pm by SigmaMorgan
Comments: 3
Page 1 of 3 • 1, 2, 3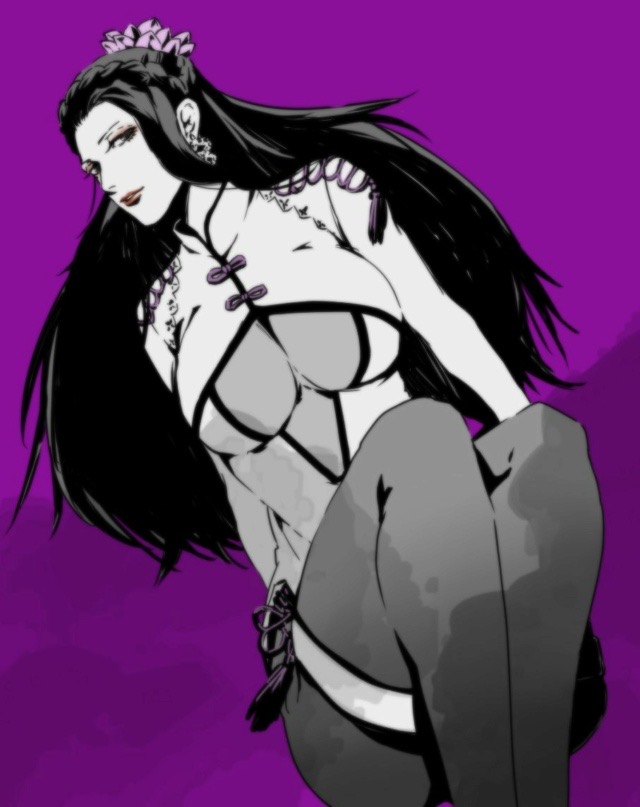 Vs.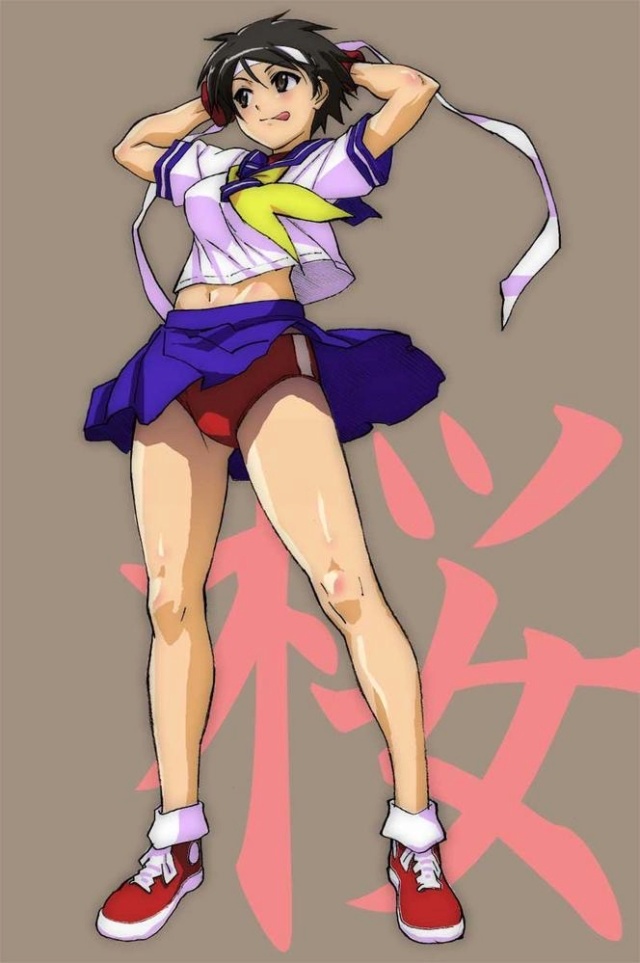 [The match is set to one fall, the competitors can obtain victory by Pinfall, Submission, or Knockout.
Finally, finally she managed to get another match, Làn found herself squealing in her bed as she rolled along the bedding. She sat herself up on her arms as she lightly kicked her feet. "Who is it, who is it~?" She asks aloud, flipping through her email to find the name, and a picture to match. She fawns over being able to get back into the ring and against such a strong looking girl to? "Natsuko Arisawa, what a pretty name. Well Miss Natsu, I think you'll make this a beautiful match for my return." The Chinese woman could feel life returning to her, with the chance to get back into the swing of fighting another wrestler again.
She hadn't been sitting doing nothing, in her time awaiting the chance to wrestle again, she had been training tirelessly. Her body toned and ready for any challenge that came her way now. In that time she even came up with a new move, one she was sure to shock the crowd. She wouldn't think about that now though, her focus was fixated on getting herself ready, preparing for the battle that would ensue.
———————————————
Slipping into this modified Chenigasm dress of hers felt so odd, it had been sitting for so long she was surprised it was still in peak condition. All the more reason to be happy about this, she settles into her stance, her arms, moving like a wage as she used the motion to help her contain her senses, in a way, she was focusing her mind entirely into the match, nothing to distract her, becoming one with body and mind alike. Her soul now sound with her demands, she returns to a standing position, her hands collapsed together as she breathes out.
Eyes shoot open as she leaves the locker room to the hallway, a sight she had come to miss in her absence as she devoted time to train. The feeling of the corridor against her fingertips brought back the very fond memory of Priscilla, her first opponent. Despite winning that match, she was so nervous that night she thought she was going to slip up and fail but fate smiled at her that day. She wondered how they were doing, if anything she'd love to fight them again or even to see them would be nice. Tonight was Nastu's night however, she would find a way to reach out to them one way or another.
It had definitely been to long, her entrance rang in her ears, the slow build up of the song brought her fierce spirit to life. As Luana's voice took hold of the crowd, Làn stepped out, their Snake Queen had returned and she was going to make this a night they'll remember. They'll get to see her showcase the fruits of her labor and Natsu was going to help her.
Walking down the ramp, she felt the roar of the masses sweep her off her feet, heading towards the ring, she waved and kissed in every direction she could before climbing those steel steps to her calling. Slipping in between the ropes, she went to the closet corner and pulled herself up to the second rope, offering her grace to the crowd as they had their praise. She missed this all to much. It felt good to be back.
_________________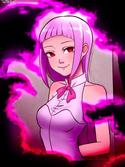 LilyStar




Posts

: 916


Join date

: 2018-02-27


Age

: 27


Location

: Your heart



...I dunno, I think it's kinda boss having Dasher Inoba as your Godfather, Chey.
Dude was a legit wrestling legend in Japan ever since I was a wee lil' ol rascal.
A'course, nowadays he's kinda been outed as bit of a chauvinistic goon and stuff.
But hey, guess he can't be all bad if your pops is plannin on gettin plastered with him LOL
Mah match is comin up, ttyl. Jus try not to get too jelly watchin me show off mah skillz tonight
*And...send.*
Natsu exhaled into the pink bubblegum she'd been chewing on until a blooming bubble started becoming inflated upon her pursed lips, the carefree schoolgirl lackadaisically chillin atop one of the shipment crates in a hallway right beside the gorilla position of AFW. Spry legs extended into the air and shifting about as she came around to finishing her texting chat with
Cheyenne Hawkfield
, an awesome friend she'd happen across from her last match with her Pops and who was
waaaay
more social media savvy than her. Chatting it up with friends like Chey helped keep Natsu from becoming overly anxious on fight nights like the one she'd been prepping for today. But tonight's match was a honey of a doozy, and one she feared that not even a pre-match texting sesh could calm her nerves for.
Butterflies were still a fluttering in her stomach as she awaited her cue with anxious anticipation. Almost nothin about tonight was within the realm of her comfort zone. What with this being her debut foray into the Friction side of the federation, meaning a whole new building and a celebrity roster of who's who from the wrestling world to gawk at with stars in her eyes as she attempted to casually walk past them in the hallway. Another first for her was this being her first lady opponent since signing her name on the dotted line, and a lady who Natsu just could
not
believe was as immaculately beautiful as her picture in the e-mail made her out to be. She just couldn't be. Someone had to be prankin her. What's worse was that reading up on Lan ended up being a ginormic mistake on Natsu's part...but with that, Natsu would burst her own bubble and spit out her gum into the trash bin after hopping off of the crate. She'd hop in place, take a deep breath, slap her cheeks perhaps a bit too hard, and go jogging off towards where she heard her name being bellowed.
Natsu sprinted out from behind the black curtain at the top of the ramp, bounding out with a flourish to her
rocking new theme song
and decked out in her high-school seifuku comprised of her naval blue skirt, white top, sparring gloves, bright red bloomers and Converse sneakers. The Friction faithful responding immensely favorably to the cheerful school girl and her brightened exuberance, a skipping bit of jogging taking her down the ramp with a billowing flutter to her white headband with an outstretched hand high-fiving whoever she could until she reached the ring. She swiftly slid underneath the bottom rope and...was immediately dismayed that Lan was just gorgeous as the picture made her out to be. "Ah ha ha...well, that's disheartening." Natsu sheepishly faux-laughed off her crushed spirit while scratching the back of her head, afterward approaching the middle of the ring for the typical pre-scrap banter. "Hehe, this is going to be a ginormous honor, Xia-san. I kinda come from a martial arts family too, ya know. But even if I win tonight, odds are pretty high that you'll wipe the floor with me if it ever comes down to a beauty contest between us...hehe..."
_________________

killcarrion




Posts

: 6055


Join date

: 2013-04-14


Age

: 36



The picture she received did no justice to how cute and adorable Nastu actually was. Làn couldn't help but smile as they came down. Hold on now, was that a school uniform? Oh, how adorable was that and the headband too? Such a nice touch. The Chinese woman could tell this was going to be one energetic opponent, she could feel their youth just bursting at the seams. Làn didn't expect this to be an easy match but now she would be lying if she thought this was going to be more than just small difficulties here or there. Natsu was going to be a challenge, from one martial artist to another, she could sense a warrior when she saw one and her little opponent here fit the bill. It made her heart flutter, AFW was far to kind to her, giving her not only a challenge but also reaching out to her desire for the martial arts. Her first match was fun, she wouldn't dispute that, but she didn't feel appropriate using her arts against an untrained opponent. Priscilla would have most likely suffered an injury if she had but this one? This one could take it.

The upstart slid into the ring, a rather bold move considering while wearing a skirt. She supposed she was like that too when she was that age herself, for some odd reason, she felt as if she were looking in a mirror. It was a somewhat plesant sight but what she heard next confused her. What exactly were they talking about, Làn had no idea. She cocked her head as she tried to imagine what could be disheartening but she was getting no where on that train of thought. "We've just barely started and you're already disheartened? What's the matter?" She would ask, crossing the ring to meet them in the middle. She didn't mind the pre-match banter, it was always interesting to get a slight read on her rivals before they engaged. Làn would grin as they considered their match an honor, this one was modest, very modest indeed. She would hug her elbows, holding back her laugh. "The honors all mine, I've heard tales of the Arisawa family, you've a strong bond and a fierce style. Tell me, have you heard of the Xià House?" the Snake Queen was curious about her own reputation. She had missed quite the venture during her period of training. She shook her head, they were to kind with this compliment. "Its rather bold of you to assume you'll win but I look forward to seeing the Arisawa martial arts." Làn reaches out, lightly patting their shoulder, she didn't feel it was right to pat their head, they had just met after all. "You must be joking, a rugged woman like me would never win those things besides, don't compare yourself to me. You are beautiful in you're own way, [xiâo huā.]" she states with another firm pat.

Pulling away, she steps back to give themselves room, it would be rude to withhold any space from her opponent. Bending down to hug her legs, the Snake Queen aims to limber up before the bell. Stretching herself in place, she would stand back at attention. Her right foot shifts forward, bending outward. Her left shifts slightly backward, bending inward. The Chinese woman's body lowers, her right arm was bent, palm flat and fingers poised. Land's left hung by her waist, the elbow matching the level of her hip as her palm faced up, fingers faced up. Her Snake's stance now settled she could feel the rush of fire that coursed in her veins, despite this not being a dojo, she felt at home, ready to fight.
Last edited by LilyStar on Mon Mar 29, 2021 5:03 am; edited 1 time in total
_________________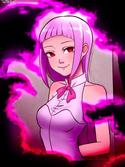 LilyStar




Posts

: 916


Join date

: 2018-02-27


Age

: 27


Location

: Your heart



Natsuko shirked off with a carefree wave and muttered "Oh, nuthin~..." about her earlier little disheartened comment as Lan approached, except that there was actually a whole lotta sumthin behind it alright. Natsu's aforementioned research when it came to her adversary tonight brought to light some truly gobsmacking deets that had the schoolgirl scanning articles multiple times just to make sure she didn't misread them. Her father was THE Tai Xià, a veritable wrestling legend whose grappling accolades reached far beyond his native China and whom Nattie was 70% sure she once owned an action figure of. A martial arts icon who'd ranked sky high in martial arts tournaments and was on the verge of supposedly breaking some national records before tragedy struck in the middle of a match and ultimately ended his career practically in his prime. Natsu vaguely remembers how bummed her older brother was when he'd learned about it, sullenly saying that the wrestling and martial arts worlds would never be the same after that day.

And then there was his daughter here, Làn-Fen Xià. Who'd taken up the mantle of representing her family's dojo in Junior wrestling tournaments ever since she was four-freaking teen and ranked every time. And this was in the Chinese league, which as you can imagine, fostered some of the stiffest competition in the world. With guys who could like, one-inch punch through wooden boards and ladies who could judo-chop slabs of granite in two. At least that's what Natsu imagines happens over there, she's fairly sure she got one of those examples from a movie. But the fact was, that online articles were being written about all of Lan's accolades and laden potential...meanwhile, at fourteen, Natsu's only real fighting experience was fighting off school bullies and your typical everyday street thugs down by the wharf. And she kinda doubted those goons were the same caliber of opponent Lan was contending with at that age. It was Natsu's older brother who was the real prodigy of the family. He was the one traveling everywhere claiming martial arts tournaments and representing their family on the world stage. And was in all likelihood the one Lan should be squaring off tonight. But the dour schoolgirl perked up when Lan placed a hand on her shoulder, going rigid as a board as she innocently blinked up at the statuesque beauty...who was apparently calling HER beautiful? Natsu remained stunned silent with her mouth slightly agape as Lan began backpedaling before breaking down in a fit of hopelessly embarrassed laughter.

"WH-WHO?? MEE?!! NAW, PSSH!!! You're jus joking with me right??!! HAHAHA!!! Didn't know you'd be such a kidder!!!!" Natsu bellowed while wafting her gloved hand in Lan's direction and anxiously scratching the back of head with the other. Flattered beyond all reproach and a reddish hue coloring her cheeks, the schoolgirl timidly began approaching her own corner and nearly tripping over absolutely nothing on the way there. Her own preliminary stretches being much more conventional than Lan's as she extended one leg to the side from a crouching stance before doing the same to the other, meditative breathing taking place as she tried to center herself and not notice how impeccably limber her adversary was...which Natsu obviously failed at doing. But what she didn't fail at was psyching herself up, the spirited schoolgirl slapping her cheeks before bowing respectfully towards Lan. Adopting a traditional striker's stance, leg's apart and gloved fists balled but not too tightly with a spry bounce to her step and competitive smirk on her lips. "I AM well aware of the Xià house, and it's exactly why I ain't about to be holding back against a fighting style as prestigious as your own..."

_________________

killcarrion




Posts

: 6055


Join date

: 2013-04-14


Age

: 36



The serpentine Queen had come to know a false truth when she heard it but perhaps in this case, it was better not to call out on it. Natsu seemed to hide her disheartened feelings underneath her eagerness, Làn supposed for now she'd let it go. She ran their name through her mind again one more time, Arisawa...yes she remembers it clearly now, the tales her father told her of a house of rather strong martial artists just like her. She was always told the head had a son and a daughter. The most she had ever heard during that time was of course of her big brother Goto but Natsu's achievements didn't go under her radar. Although the elder of the two fought in tournaments and the like as she had, the younger ad a noble heart, defending the weak from thugs and bullies. The Chinese woman could very much appreciate a warrior who took to caring for others as much as their training and technique. Still, it would be interesting to meet their brother, see him for what he was worth.

Recalling her history with this world was almost like a dream. Clawing and fighting her way through competitions, she never always won in the top three but she lessened and trained then adapted. The same truck never worked on her twice and competitors began to see that as she progressed. Làn could sense Natsu's hints of inferiority, a feeling she once too had toward her own father. In her younger years she felt she couldn't even match his shadow, it was not long ago that she learned to be her own Xià, one that follows her own path. It was indeed a hard lesson to overcome but perhaps that was also a lesson she felt she should extend to her rival. Her body tensed as they laughed off her compliment, deflecting it away with another hint of inferiority. The Snake Queen was a bit miffed by it.

As she settled into her stance, her muscles tightened, her body compressing in a manner for her to spring at the opportune moment. "You shouldn't do that, Natsu. It's not a sign of weakness or shame to accept you for you. I wasn't kidding when I said you were beautiful, I never lie." She explains. Her surroundings began to crush with intensity, she could feel the tension of anticipation as she awaited the bell, her violet pools, locked. Natsu had a very odd way of hyping herself but she supposed it wasn't for her to judge how others prepared themselves so she let it be but it seemed to heighten their spirit. A daunting one at that as they settle into a strikers stance, a light bounce to their step as they were now prepared. A slight smile curls from her lips. "I won't be holding back either, I'm eager to see this generation of Arisawa at work." She declares, the sudden ring of the bell springs her into action. Uncoiling without a moments hesitation. Her left offers as her push as the right plays the role of the guide. She's suddenly mobile, the force of the spring propelling her forward like a snake striking its prey.
_________________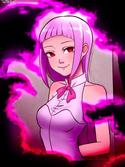 LilyStar




Posts

: 916


Join date

: 2018-02-27


Age

: 27


Location

: Your heart



Sheesh...from just that one brief exchange Natsu was rendered straight-up flabbergasted. Befuddled, even. The last time she felt this taken aback towards the beginning of a match was probably in her rematch against the Burger Maestro himself, Gai Tendo. And that was because the malicious fast food enthusiast clocked her in a blindsiding sucker punch under the deceitful guise of an amicable handshake. Except that this time, Natsu had taken a complimentary gut-punch right to her breadbasket that left her downright winded and at a loss for words. Well, words that weren't babbling gibberish meant to deflect such outlandish flattery from the most unexpected of sources. Natsu's scruffy hair, scrapped knees, and coarse vernacular didn't exactly make match up well when compared to Làn-Fen's dignified aura, sublime grace, and preposterously flawless skin complexion. The pair just seemed to be on opposing sides of the spectrum in every facet imaginable. If Làn-Fen was on the cover of Vogue magazine than Natsu would probably be on the cover of Sports Illustrated, or something. And yet she was the one piling on the praise to Natsu in regards to her being beautiful, and calling herself rugged?

*....HRRRGH....No-one's ever called me beautiful before, who wasn't immediate family anyway. Now I'm all befuddled and junk...* Natsu internally lamented on her way back to her corner turnbuckle. She was...well, she was flattered, she guessed. Although she kinda didn't know what to do with a heart-warming compliment like that, aside from jokingly deflect the compassionate words for now. The school-girl's pre-match warmup stretches now being utilized to clear her head just as much to loosen up her muscles. There was still the teeny tiney matter of the grappling scrimmage Natsu had on her plate with one of the most experienced martial artist's she'd ever exchange fisticuffs with, and there was nothing more disrespectful to an honorable competitor like Làn-Fen than not bringing her absolute "A"-game. However once all was said and done, and one of them is counting the roof-lights, Natsu would be totes cool with picking her brain some more about fighting styles, the concept of beauty, and who does her hair, cause...wow.

"Alright!!! Not gonna lie, but I'm feeling pretty pumped about this one!!!" Natsu gleefully exclaimed with a searing blaze within her eyes, an aura of intensified exuberance matching the calculated composure of the Snake Queen right before the ringing of the bell signaled that they were officially off to the races. The Blooming Brawler sprinting forward like the high-school track star she was and matching Làn-Fen in terms of sheer speed and spirited enthusiasm, but less so in honed coordination of her nimble footwork and serpentine motions. Natsu practically envisioning their emblazoned auras on an explosive collision course and opting to go all in straight out of the gate by pivoting to the side and
attempt a wide-arcing overhead Flower Kick aimed right for the crown of Làn-Fen's noggin.

_________________

killcarrion




Posts

: 6055


Join date

: 2013-04-14


Age

: 36



The essence of beauty was held in the eye of the beholder, in her life Làn had always found beauty to be in the strong. The strength of ones mind and body radiates from their natural aura, a feeling she had become accustomed to. At this point she was able to feel that sensation, the strength of her opponents character, the will that followed the master. Beauty was grace and flowing, like the movements of the serpent, the flap from a butterfly wing, there was beauty in all things. Through her grueling training she had this ephipany, understanding that logic she could find peace and comfort in the world by seeing its wonders as they were instead of what they could be. That was the same feeling she had with Natsu, despite the girl feeling less comparable, Làn could still see beauty in them. They possessed a fierce aura, one mingled with body and soul, the schoolgirl had a righteous spirit, this she was certain of. The Snake Queen ended her train of thought there, now wasn't the time to think as the Bhudda, now was the time to think as a Xià, analyzing and preparing for combat.

The sound of the familiar ding sent her into action, both women seemed to answer its call immediately. She couldn't help but smile as they came forward for a head to head match up. Her body rushing like a bullet as she seemed to glide along the canvas her body low, at least stomach level with Natsu's own frame as a comparison. It was then that lan would shift gears, the bombastic flower child pivoted stopping Làn dead in her tracks, her gaze followed the leg that came from such a wide arch. An overhead kick, well played. The Snake Queen's arms pressed against one another to make an "X" shape, she pushed them up to meet the kick, following its flow as she bent with the impact instead of taking the brunt of the move. Although she saved her noggin from a possible concussion, her forearms still felt that pulsation of pain. Impressive, truly, not many would have made it hurt the way this did but so far, she was intrigued with her opponent.

She wouldn't stay stationed her very long. The palm of her left hand push up the limb after impact, practically moving it aside as Làn came for her prey. Her body sharply twists as she comes for Natsu, her right hand straightens, her thumb tightly kept to her fingers as the tips bend. Her palm is flat, prepared for the strike that was coming. Her arm was cocked, the tension of muscles and ligaments working in tangent as she applied her being into the strike. Arisawa came with her A-game it felt time she should show her why. Her arm lets loose, her body swiftly turning in with the strike, her palm comes barreling toward their center for an open palm strike so named: Cobra Fang Palm. The fierce drill of the maneuver coming back in full force as her fathers demand to strike against the wooden dummy echoed in her mind. The feeling of stiff bark eating away at the palms of her hands, the dedication it took to endure all for this.

With a cry of her own she'd throw her power into it, aiming to make contact and solidify their respect for her house. A feeling they would understand to be respect in her own right.
_________________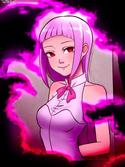 LilyStar




Posts

: 916


Join date

: 2018-02-27


Age

: 27


Location

: Your heart



A scholarly bookworm and studious academic, Natsu was most assuredly not. Tanked book report grades and frequent all night cram sessions beneath a dimly lit desk-lamp were definitely not some of her fondest memories from high-school. Discouraging though it was to always be bringing up the far rear in terms of grades for all of her classes that didn't involve putting on her gym uniform, Natsu nevertheless managed to squeak through by the skin of her teeth with the grateful help of her best friends and the right coffee blend to keep her awake through all of her studying. Although she was relieved and eager enough to take her scarcely passing grade and move on with her life, there were times she kinda wondered what she was missing out on by not being more book-smart. She had to believe it came in pretty handy for certain situations. Like now for example, when being more knowledgeable in literature and the arts could have Natsu get a better grasp of where she was coming from with all this profound insight on the meaning of beauty, and junk. Definitely felt like she was missing out on something.

...ah well. The middle of a match probably wasn't the place/time to have your head in the clouds, not unless you want be to be clobbered to the point where you may end up seeing stars to go along with all those clouds of yours. Book-smarts may have waved bye-bye to Natsu long along, but that's because her true talents were all skewed towards her families legacy. One which she wished to uphold tonight while making her older brother proud in the process. Her headband fluttering in the wind as the rambunctious schoolgirl continued her fearless approach with a competitive smile to match Làn's when she stopped on a dime to to balance herself for the overarching Flower Kick aimed right for the crown of her adversary's noggin. A target not always available to Natsu given her petite stature, but Làn's hunched over posture made it a bullseye well worth aiming for. A shame that it was masterfully blocked by Làn's arms brought up into an "X" shape, except this most certainly did not mark any spot. Natsu balked in a bit of stunned wonderment with her leg still weighed down on Làn before having her leg thrusted back.

*Uh-oh, Uh-oh, Uh-oh...* Natsu internally stammered in a bit of a frenetic panic upon being swiftly unbalanced by having her leg repelled like that. Sneakered footwork availing her not as she briefly whirled her arms around in her comedic balancing act that became much more serious once she sensed what was coming. One solid glimpse at Làn's impeccable stance, and the summoned fighting aura behind it, all made Natsu's hair stand on edge as she eventually steadied herself with a leg leveraged behind her. But at that point, Làn's iron palm strike was already shooting straight towards her with a wind-swirled aura about her arm and aimed right for Natsu's puffed out chest. A split-second reaction from the spry teenager had her putting up her own defensive "X" across herself just in the nick of time, except the fully strengthened impact barreled Natsu off of her feet with scrunched eyes from the cobra fanged strike. Nattie tucking and rolling backward until the she felt the ropes behind her, gingerly using them to groggily ascend with one hand clamped upon them and a stinging burn on her arm from where Lan's iron palm had struck.
Last edited by killcarrion on Sat Jul 03, 2021 6:16 pm; edited 1 time in total
_________________

killcarrion




Posts

: 6055


Join date

: 2013-04-14


Age

: 36



Contact of flesh and bone met her palm, a feeling she had grown used to in her years of training and combat. The Cobra Fang Strike named by her father, proved to be one of his most vital assets when he was in his prime. Any of his opponents recoiling from the strike to their chest, crying out in pain as their sternum aches in agony. She never truly understood how his palm strike managed to do that but she always chalked it up to the talent of her father. Deep down, she missed those days, the days her father stepped into the ring, no matter where he was and showed the world just how powerful a man he really was. It made her heartache recounting his accident, over and over in her mind, that crippled him to this day. She knew it made him sad that he could never compete again, that he can never truly be the warrior he once was. It's why Làn tried so hard, she felt it was her responsibility to take up that mantle and prove to the world the Xià house could still produce warriors of that magnitude. Her life was now the only way to properly show her father respect, the only thing she wanted now was her father to praise and respect her.

A slow roll of warm air escaped her lips as she cooled herself from the strike, despite it being a rather simple (in theory) strike, Làn had to use a lot of mental energy to focus her power with the move. Her palm closes into a fist as her opponent was sent rolling backwards. She softly cursed herself, she still lacked that ferocity in her strike as her father did. Even after training for these past two years, she feared she still lacked discipline in that regard. This wasn't the time to vent her frustrations nor use it as an excuse to bully Natsu. Her aim was indeed to win but, no matter what she'd show her disciplines a warrior and show them her way.

While Natsu climbed up to her feet by the ringed ropes, the Snake Queen makes her move. Her footwork displays her nickname as she practically guided along the mat with a swift percission she learned to master during her time training. Looking to close that gap, Làn aimed to continue her assault, just as soon as she was in range; her hands straightens bending at the wrist. Her hand displaying the mimicry of a snake, her left hand at her chest height while the right hung by her hip and waist. Subdue boy she would strike. A snake going for wounded prey, ger right fires up for a jab, only for her left to follow from above. The Snake Queen's jabs began to quicken, striking the girl almost seemingly randomly as she aimed for their abdomen. Her strikes hammering at their chest and stomach, digging in when she felt she was able to in an attempt to make the quick jabs into a flurry to keep the pressure on the teenage upstart.
_________________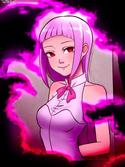 LilyStar




Posts

: 916


Join date

: 2018-02-27


Age

: 27


Location

: Your heart



Natsu tended to agree with the sentiment that martial artists were altogether a different breed of folk. Hard-hitting, tough as nails people with a honed degree of mental fortitude that your average samaritan would deem downright unnatural. And even among this select niche, fewer among them still were capable of competing at the level of profound mastery, such as Lan's esteemed father and veritable legend in the Chinese martial arts scene. So it might further perplex others to know that being on the receiving end of a maneuver he honed to sparring perfection and emblematic of his fighting style, the infamous Cobra Fang Strike...was kind of an honor for Natsu. It showcased a certain degree of respect from Lan and acknowledgement of her adversary's fighting prowess that she would implement one of the more savage techniques within her grappling arsenal. Nattie was totally gonna brag about this to Nami, Goto, and all her dojo training buddies back home.

Now with all that being said...she'd be totes fine with never having to take another one of these strikes for the rest of the match, if that were possible. It took her a second to even acknowledge that she indeed blocked it in time considering that the sheer force of the recoil still ended up shattering her guard stance and toppling her over. The searing aches on her forearms indicating that she'd be in waaaay worse condition if she didn't instinctively defend herself at the last second. She breathed out a sigh of relief as she began making use of the ring ropes to aid in her steadied ascension, but it was a breath regrettably premature. Scarcely overhearing such fleet-footed steps but nevertheless sensing danger afoot, Natsu twisted around with stark wide eyes to the disconcerting sight of Lan masterfully coiled within her Fanged Snake style pose. A lethal viper poised to strike against prey that was akin to a deer in headlights.

The spirited schoolgirl flinching from the first stinging strike sniped at her slim-lined abdomen before one piercing pelt became a torrential downpour of them. No defensive stance to be seen this time around as Natsu quivered and shifted with each piercing snake bite, arms dangling flaccidly as she became debilitated by the pinching swats at her boobs and midsection. Each fanged strike delivered with blistering swiftness and further leveraging her sagging frame against the ropes now supporting the hapless Flower Fighter. It felt like being being bombarded by twinging needle spikes of pain from a combat style Natsu was most unfamiliar with...except that ingenuity and a youthful spirit can count for a lot these days. Natsu abruptly clasping on to the top ropes with a competitive glare and bounding her feet up while tucking her sinewy legs in. Flapping up her navy blue shirt and showing Lan the treads of her Converse sneakers before attempting to shoot her legs out to stamp her feet into her foe's bountiful boobs.

_________________

killcarrion




Posts

: 6055


Join date

: 2013-04-14


Age

: 36



Page 1 of 3 • 1, 2, 3
Similar topics
---
Permissions in this forum:
You
cannot
reply to topics in this forum