Champions & #1 contenders
Looking for... anything really.
Mon Jul 26, 2021 10:43 pm by Chaos
Hey. I'm just here to look for one more thread, just trying to be active.
Could be anything as I don't have anything in mind.
if interested, don't be afraid to PM through the forum or Discord (ChaosDeku#0180) or even here, so that we may discuss.
Thank you and hope to see you soon.
Comments: 2
Debut Match
Sat Jul 24, 2021 1:34 am by Rymiscuius
Hello.
I might have time for a thread or two.
Got one character so far, she's pretty snazzy.
PM if interested but discord will likely be easier
Rymiscuius#7782
Comments: 0
Match Wanted
Sat Jul 17, 2021 6:51 pm by KillerV
Looking for female opponents against my Killer King or Nathan Ballwin.
Prefer my males win the match.
Can discuss via DM or Discord KillerV#5130 for more details.
Thank you.
Comments: 0
Page 1 of 10 • 1, 2, 3, 4, 5, 6, 7, 8, 9, 10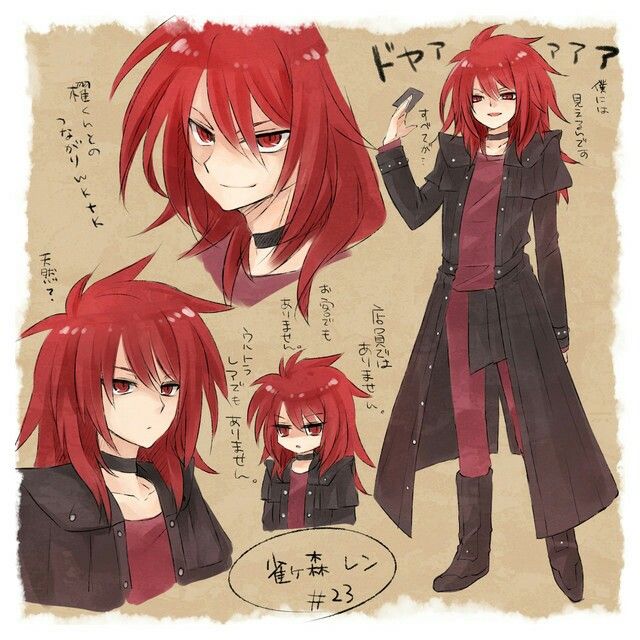 Torra shinjiro was doing some last minute stretching and leg stretching in the locker room when they called him down to do the march, he nodded his head and walked down to the ring. During the walk to the ring he was waving to the crowd and the howl of his theme was playing and the A.C in the ring was blowing his long red hair making him look majestic and a real pretty boy, he may be slender but he's fast and knows how to pack a good punch.
He climbed into the ring and this gave him a perfect opportunity to think about what he's up against, all he knows that is her name is soraya and she was a dancer, he liked the name soraya it sounded pretty. And since this is a hentai match he's wearing nothing but long purple and Orange boxers. "Hmm I wonder where she is." He says while giving the crowd one last bow while waiting for her to come.

*torra shinjiro17




Posts

: 437


Join date

: 2019-08-26


Age

: 22



Soraya was happily getting ready for this match with an unknown guy because up till now she has met people in the gym or elsewhere before meeting them in the ring. Watching his entrance from time to time she slipped into her in ring attire of a vale a black thong followed by her trademark loincloth/sarong over, tied round her waist. Then followed by her red lacey bra and fishnets. Finally by the end of her opponents entrance she had got her red heels and white blouse on, ready for her entrance.

As her music she sauntered down to the ring as she waved to the crowds. Once she got to the ring she had a look at her opponent 'Cute but scrawny should not be a problem' followed by somersaulting over the top rope winking at him as she landed in the splits. Then she rolled her body as she got up and walked in a sultry manor to her corner. Finally she leaned back in her corner and blew him a kiss with a wink.

furry4ever14




Posts

: 346


Join date

: 2015-01-13


Location

: UK



Torra heard her entrance music and finally saw the dancer and she looks so sexy *wow she's amazing I see why she's called the exotic dancer.* He thought to himself. Her black hair looks great, her eyes looked alluring like a sirens song, a vale was covering her beautiful lipstick mouth, her breats looks big and soft, but what made torra blush was her sexy legs. They were long and thicc and looks sexy in those fishnet stockings on, and she.was 2 inches shorter than him. Her summersault and split showed off her aerobic skill similar to his and she went back to her corner, that wink and blowing kiss made torra blush and stare more, he was entranced by her beauty.

Torra snapped out of it and decided to say hello before the bell rings, he walks up to her. "Hello, wow your very pretty, you must be soraya, I'm torra pleased to meet you and I hope we have a good match, and may the best fighter win." He said while offering a friendly handshake.

*torra shinjiro17




Posts

: 437


Join date

: 2019-08-26


Age

: 22



Leaning back in her corner she waited for the bell to ring impatiently, wanting to get this fight done and have fun with the cutie in the other corner. Whilst waiting the slightly taller red head of a man walked up to her as she stood up off the ropes and stretched down her powerful, long legs....caressing them as she went.
After letting him speak first she smiles and flicks her hair "Hi there handsome, thanks" Smiling sweetly back at him "I am her and pleased to meet you. I am sure we will have a good match sweetie" Playfully poking her tongue out at him "Of course we will" Winking at him.

She waited to see if he would go back to his corner before the bell rang or if it rang whilst he was in her corner with her or even as he started walking back to his corner!

furry4ever14




Posts

: 346


Join date

: 2015-01-13


Location

: UK



Torra blushed at her words especially when she called him handsome, he walked back to his corner and waited for the bell to ring. A few minutes has passed and it ringed beginning the match, torra quickly jumped on the ropes to launch herself at her to try and go for a fast punch to try and weaken her a bit.

*torra shinjiro17




Posts

: 437


Join date

: 2019-08-26


Age

: 22



Soraya saw that blush and now knew how to get to him. Whilst waiting for the bell to ring she stretched down along her powerful legs as caressed them along the way.Then as she waited she watched him walk away and just as she was about to remove her heels the bell rang. Giving up on that idea of removing the heels she looked up and saw Torra come at her, so she bent down waiting for the right moment.

Just as he got close enough she flipped over him with the splits and just as she landed she kicked back, aiming for his back as she landed in the kneeling position.

furry4ever14




Posts

: 346


Join date

: 2015-01-13


Location

: UK



Torra ran towards her but he didn't take her agility to a count and she jumped over him, so elegant and gracefull like, he couldn't help but blush and stare at her sexy legs, her kick hit his back. The kick to the back didn't hurt too badly but it did hurt enough to make him go on his knees, he had to show her what he can do. He quickly jumped up doing s back flip in the process and he aimed to punch her stomach but this was a trick right when he's about to punch her stomach he suddenly grabs her arm and judo throws her on the ring.

*torra shinjiro17




Posts

: 437


Join date

: 2019-08-26


Age

: 22



Soraya quickly got up from one knee knowing at this point they were still pretty fresh and had little time to showboat or do much else. She just caught the end of his back flip as she turned around to face him, only to notice a punch heading her way as she stepped back and curved her stomach back away from the incoming punch. As she evaded the punch she suddenly felt her arms being grabbed by him only to find herself moments later on the floor looking up at him as she arched her back from the impact....."Argh!" With no time to waste she quickly rolled away before he could make any attempt to pin her down and got up as quickly as possible

NB: She is a curvy and muscular woman with weight behind her!

furry4ever14




Posts

: 346


Join date

: 2015-01-13


Location

: UK



Torra smiled greatly, seeing that his flip worked out pretty well. He was about to attack again but she rolled fast like a tire to avoid another hoy. "Wow she's fast.... like me... but time to prove myself." Once she fully got up he ran at her pretty fast and aimed to spin kick her. And if his attack worked he would follow up with a punch to her stomach.

*torra shinjiro17




Posts

: 437


Join date

: 2019-08-26


Age

: 22



Soraya had only just got up and faced him as she just about to see his leg being raised. Thinking on her feet quickly she ducked under the spin kick and did a leg sweep hoping to knock him off balance whilst he was on one leg during the spin kick.

If this worked and he was on the floor she would go for trying to remove her opponent's long purple and orange boxers, seeing as this was a hentai match after all!

furry4ever14




Posts

: 346


Join date

: 2015-01-13


Location

: UK



Page 1 of 10 • 1, 2, 3, 4, 5, 6, 7, 8, 9, 10
---
Permissions in this forum:
You
cannot
reply to topics in this forum