Champions & #1 contenders
Looking for... anything really.
Mon Jul 26, 2021 10:43 pm by Chaos
Hey. I'm just here to look for one more thread, just trying to be active.
Could be anything as I don't have anything in mind.
if interested, don't be afraid to PM through the forum or Discord (ChaosDeku#0180) or even here, so that we may discuss.
Thank you and hope to see you soon.
Comments: 2
Debut Match
Sat Jul 24, 2021 1:34 am by Rymiscuius
Hello.
I might have time for a thread or two.
Got one character so far, she's pretty snazzy.
PM if interested but discord will likely be easier
Rymiscuius#7782
Comments: 0
Match Wanted
Sat Jul 17, 2021 6:51 pm by KillerV
Looking for female opponents against my Killer King or Nathan Ballwin.
Prefer my males win the match.
Can discuss via DM or Discord KillerV#5130 for more details.
Thank you.
Comments: 0
Page 1 of 3 • 1, 2, 3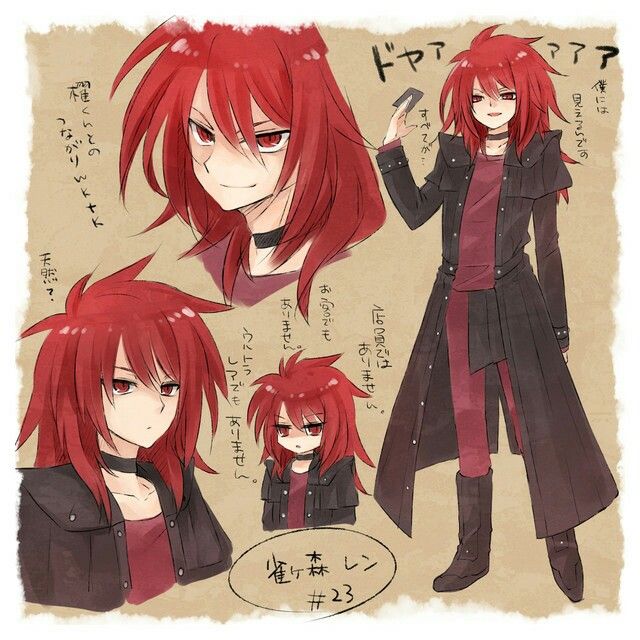 Torra was doing some last minute stretching in the locker room, after a few minutes he was called down to the ring. "Time to show my stuff." He did some little hops and he ran down to the ring. Torra started to walk down to the ring, he waved to the crowd as they cheered and his long red hair was blowing in the wind from the A.C of the ring. He does a few high jumps and landed feet first on to the ring, he gave the crowd one last bow as he began to think of the oppenent he was up against.
He was vs a woman named giuilia la rocca, aka La Forza Italiana, that's all he knows and this match is a POW match and whoever wins get to take the other one home for some fun. This was a unusual match but he's still going for it. "I'm gonna give it all i got!" He said, he was wearing his purple and Orange long boxers.

*torra shinjiro17




Posts

: 437


Join date

: 2019-08-26


Age

: 22



Rules: POW match, NHB, No Rope Breaks
Victory via submission
So. Another day, another POW match.
It was like only yesterday since Giulia had had her previous one, against a fellow Italian, Nico Marelli. And it wasn't as if she complained at all. POW matches were a lot of fun. Especially with no rope breaks. And especially if you were Giulia La Rocca.
If you were a guy named "Torra Shinjiro" though, the case would not be the same. That was for sure. Nothing else would be an option tonight.
Based on his entrance though, Giulia deemed that he was still blissfully unaware of it. Watching backstage, it appeared that the slender redhead had no worry in the world. How foolish of him.
Giulia La Rocca - La Forza Italiana:
As it was Giulia's turn to make her appearance, the crowds could see that she was wearing her alternate attire tonight, revealing some more skin than her usual one. After all, who knew, maybe this guy Torra would be worth giving a proper squeeze. Or two. Or three.
Besides, showing some skin would only make him tune better for the theme of the night - how it would be to serve as the prisoner of an Italian powerhouse.
Giving a few waves at the crowds as she was walking down the ramp, the Italian jumped energetically into the ring and proceeded to a pair of turnbuckles at the opposite ends of the ring to show off some squats and flexes of her biceps, proving everyone that she was still just as ripped as before!
Finally it was time to settle down in the center of the ring, and to actually pay attention to her opponent only then for the first time. But that was OK. Just one glance was enough to give Giulia all the information about her opponent that she needed.
He was tall. He was slender. And he was going to get hopelessly crushed tonight.

Jaystar




Posts

: 1535


Join date

: 2017-03-18


Age

: 31



After a few minutes of waiting Torra saw her come to the ring and holy crap she's beautiful! She had glasses on but it didn't hide her pretty face and long black hair. Though she was small compared to him. He is 6'0 tall and she's around 5'2 or 5'3 he couldnt tell but the point is she's small.

But her outfit showed her pretty large breats and thicc juicy legs which Torra has a thing for. Torra smiled cause he wasn't gonna judge a book by its cover due to her size. *who knows maybe she knows how to deal a good solid punch or 2* he thought to himself playfully and went up to her in the center.

"Hello there" he said while blushing at her body up close. "You must be giuilia I'm Torra and I hope we have a good match, may the best fighter win, and hope one of us takes the other one home." He said teasingly and helds his hand for a handshake. If she accepts it or not he would prepare himself as the bell rang a few more minutes. To show what's he's made of he would throw a pretty fast jab at her stomach.

*torra shinjiro17




Posts

: 437


Join date

: 2019-08-26


Age

: 22



If Giulia was convinced of her success against the guy, Torra seemed to apaprently be much more carefree as he joyfully approached her in the center of the ring and cheerfully began talking to her. Sure, at least he was a good sport, if nothing else. And sure, Giulia was all ready to shake his hand as well.

But the Italian babe just couldn't still wipe off a funny look from her face. Clearly he was totally unaware of what he was dealing with, or then he was just dumb.

Either way suited her just fine.

After a moment of awkward silence, Giulia finally managed to open her mouth and reply something to Torra's greetings. "Yes, Giulia, nice to meet you too... And you can be certain that this will be a long night..."

Right after their handshake, the bell already rang. Giulia's intention was to go back to her corner to leave her glasses there, but before she managed to turn her back on her opponent, he already threw a jab at her stomach! "OOF!" Crouching a bit forward from the impact, the Italian's reaction to the guy's strike was mostly caused by her unpreparedness for it, rather than his strike being very strong. In fact, if anything, Giulia got to feel that he actually didn't seem to be that strong at all, if fast indeed.

Still, La Forza Italiana wasn't about to let his quick attack go unpunished. Even if it appeared that some wind had been blown out of her, the case actually wasn't all that much so. Instead, the girl retaliated quickly by trying to deliver a shoot kick right into Torra's midsection! Confident that if it connected it would really send a lot of air out of his lungs, and that would give the Italian her desired chance to return to her corner to leave her glasses there.

Jaystar




Posts

: 1535


Join date

: 2017-03-18


Age

: 31



Torra saw that his punch hit, and she went crouching forward. Though he felt a little bad cause it was a dirty blow cause she was gonna go to her corner to take off her glasses. "Hey sorry about that I didn't know you wer...." before he could finish that she suddnely kicked his stomach!

And..... it hurt like hell!! It made him cough up some air and sent him back near the ropes on his side. *Oh shit! She's alot stronger than she looks. Awesome!* He said in his head pretty excited by this. He ran to her. "Whew that was quite the kick there!" He said as he went in for a spinning kick to her head.

*torra shinjiro17




Posts

: 437


Join date

: 2019-08-26


Age

: 22



It was almost too bad that Giulia didn't have the chance to halt her kick to Torra's stomach while the guy began apologizing - but only almost. Even if she would have appreciated the apology in principle, this was the wrestling ring after all. One was always supposed to be ready after the bell had rung, and the Italian was by no means blaming her opponent for reacting quickly.

It did not mean that she couldn't retaliate though. It was so satisfying to see him sent to the ropes and to hear his coughs after her powerful shoot kick, before turning towardsthe corner to leave her glasses there. Once she had gotten them safely begind the turnbuckle, she could again turn around and proceed to inflict more destruction on Torra.

However, the agile pretty boy's speed was once again catching Giulia by surprise. As soon as she was turning around, she could already hear his voice approaching her fast! And before the Italian even realized what was going on, his spinning kick already hit her head!

Falling immediately backwards, Giulia's back crashed against the turnbuckle, her legs spread wide and arms settling on the middle ropes. A kick to the head was always a kick to the head, nothing to take lightly at all. And right now it was already making Giulia dizzy, leaving her momentarily wide open for Torra's further attacks.

Jaystar




Posts

: 1535


Join date

: 2017-03-18


Age

: 31



Torra was happy that his kick hit her and made her fall down on the turn buckle making her trapped and stunned. Torra was no powerhouse but he knew how to throw a good solid punch or kick. He went down to give her stomach a good solid knee blow. He slammed his knee on her stomach and then if she doesn't recover fast enough he would then give het face a good few jabs.

*torra shinjiro17




Posts

: 437


Join date

: 2019-08-26


Age

: 22



Now this wasn't at all how Giulia had envisioned this match to get started. Being spread down by the turnbuckle was something she could have expected after a long and exhausting fight - not in the first seconds in a tussle against a slender guy! Maybe her previous, easy match had done her a disservice by making her underestimate her opponent - or maybe she had just been unlucky. Whichever it was, the fact still remained that this hadn't been a good start.

And Torra was determined to make it even worse. As Giulia was wide open, he wasted no time before delivering a knee to her stomach, driving now some more air out of the Italian powerhouse. And to make matters worse, he began punching her face!

Now Giulia wasn't one to be afraid of rough moves, but the pretty boy's brutality was really flaring up anger inside her. He was clearly thinking he was superior in every regard, and that was something she had to prove him wrong with! After a few jabs, La Forza Italiana already had enough fire in her guts to start bending her knees, and try to shoot both of her boots viciously to Torra's midsection again, hoping to make him stumble and fall away from her, halting his relentless attack!

Jaystar




Posts

: 1535


Join date

: 2017-03-18


Age

: 31



This fight was going for torras favor, so far at least. His spinning kick worked then his knee did as well and now his punches were hurting quite a bit. But soon his luck would run out as she suddenly jumped and used both feet to kick his stomach hard! "Ugh!" He was sent back all the way to the other side turnbuckle. He quickly got and did some stretching to recover. "Whew.... your quite the powerhouse.... and not gonna lie. Your quite attractive." He said. She may be stronger but he's got the speed, techniques and intelligence to match
This time he got into a stance waiting for her to make a move so he can counter.

*torra shinjiro17




Posts

: 437


Join date

: 2019-08-26


Age

: 22



Giulia was hoping, and trusting, that her powerful kick would send Torra further away from her, and as it turned out, her goal was more than accomplished with the guy sent all the way to the turnbuckle on the other side! And while it was good to see for the Italian, she still was a bit irritated that she had allowed him to get into such a controlling position, even if only for a moment...

As Giulia got back up, she could see Torra stretching rather carelessly, and making rather admiring comments on her strength and even looks. Charming, but now certainly was not the time for such comments. Not on Giulia's opinion at least, and if Torra thought she was just playing, he'd be sorely disappointed. Without replying anything to the guy, the Italian began suddenly charging forward right towards him... But she was actually expecting him to be prepared and to yield her, which could then allow her to bounce off the ropes back towards him, and try to bring him down with her with a Lariat!

Jaystar




Posts

: 1535


Join date

: 2017-03-18


Age

: 31



Page 1 of 3 • 1, 2, 3
---
Permissions in this forum:
You
cannot
reply to topics in this forum