Who is online?
In total there are
31
users online :: 4 Registered, 0 Hidden and 27 Guests :: 2 Bots
Daaharu
,
Harrier
,
Mystery Dragon
,
Underdog21
Most users ever online was
418
on Tue Jul 30, 2019 9:51 am
Champions & #1 contenders
Tension Title Belt matches
Thu Jan 21, 2021 12:16 am by SimplyMoon
As with Aphrodite being the new holder of Hentai championship belt for Tension((Spoilers))I hope to reinvigorate the belt with a few matches and am beginning to plan out what to do. If you are interested in storyline or just a plain match let me know with a pm or a comment down below.
Comments: 1
Looking for a Hentai Debut match!
Tue Jan 19, 2021 11:20 am by Diesel_Electric_Razor
Hello AFW! Asking again for anyone to take my dear lad Jasper Rhys on for a somewhat unusual hentai match, as I want him to face off against another male wrestler, preferably a masculine male for his Hentai debut match.
Essentially I'm asking for a gay hentai match, I.E. yaoi
Jasper's Page
If anyone is interested, hit me up on Discord so we can plan it out!
my Discord is
[
Full reading
]
Comments: 0
Poll regarding the possibility of Mods booking PPV matches.
Sat Oct 24, 2020 1:43 am by Old_Man_Tai
So, basically, was wondering all of your thoughts regarding the possiblity of mods booking ppv matches.
The thought was, since people often seem to have trouble finding partners for ppv matches until the last minute or so, what if the mod team was to step in and, well in advance of the show, book the show ourselves, and try to put together the best matches we can, including title defenses, no.1 contender matches, and so on and so forth?
While I doubt our more popular members need such a …
[
Full reading
]
Comments: 9
Page 1 of 8 • 1, 2, 3, 4, 5, 6, 7, 8
||9
||||||||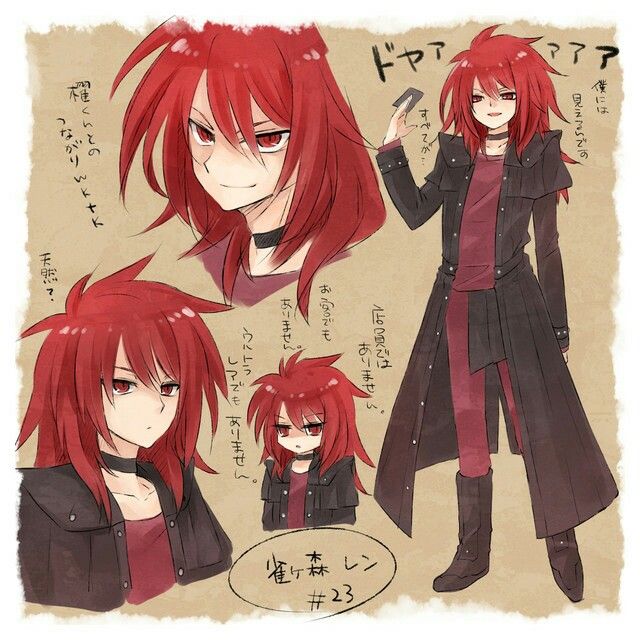 Torra was doing some last minute stretching in the locker room, then he was called down to the ring.
As he walked to the ring he waved to the crowds as his theme played and the A.C in the ring was blowing his long red hair making him look majestic.
He climbed into the ring and does one last bow to the crowd while he waited he took this opportunity to think about what he's up against, it was a newcomer named Charlotte who had the nickname bully, and this was a hentai submission/ I quit match so he was wearing his long brown sweat pants and with no shirt. "Hmm I wonder when she'll come." He thought to himself as he waited.

*torra shinjiro17




Posts

: 437


Join date

: 2019-08-26


Age

: 21



Charlotte Kaori Beckett:
Inside the women's lockers room Charlotte was running her last pre-match routines. She checked for the last time that every piece of her outfit was properly in place. She didn't want any kind of error because her attire going where it shouldn't be while fighting. When she was done she tried the elasticity of the newly made with a some streches for warm up. She had to admit the tailor at the AFW were so good that they managed to get an exact copy of the attire she had when she lived in the USA, even better made. She did a little run-up while in place to get the adrenaline going before her entrance.
This will be fun.
It had been only a couple of weeks since she got the job and she was facing her first rival already. Of course in her mind it was the natural course of action keeping in mind it was Charlotte Kaori Beckett we were talking about. She was hired not to be in the division with the idols and the pretty faces, she was hired to get on with the real predators because that was what she was. They arranged a match with a guy since her division was a mixed one, but that was perfectly OK with her. She had fought guys and girls in the past and for her that made no difference. The managers also warned her about some matches getting more... 'intimate' than just fighting and that made her really curious. She only had to wait some minutes before finding out what kind of match was she going to have.
Well, let's get to it
thought Charlotte while she suddenly got up with a light clap on her thighs. She stretched one last time before the knocking on the room's door telling her that it was her time to get into stage. She waited in the backstage part until her theme started and then stepped into the main stage. She made it to the ring at a normal pace with the confident walk of a predator going into the hunting grounds. That was how she felt and how she wanted to make her oponent feel, like prey. When she got into the ring with an energetic jump she made a signal of recognition to the crowd. She was coming from street fighting and even if she did not care she knew that having all that people on your pocket was important. 'Make them love you or hate you, but put a good show up', as her old employer used to say.
It was then when she realized that her rtival was already waiting on the ring. On the other corner waited a young slim long-haired redhead. He was taller and heavier than her so she thought she should use speed to end things up. The guy's face showed his youth and Charlotte perversly smiled while thinking how his face will be when she was over beating him up.
She walked to the center of the ring until she was at conversation distance with both the referee and her rival and tried to provoke both of them. 'Come on, let's get going with this. I just want to mash this pretty boy's face.' She then waited for the match to start

Iceman




Posts

: 1298


Join date

: 2019-11-13



Torra looked and he saw her and she was a sight to behold, her tanned skin looked nice, her eyes looked pretty, her hair was well taken care of, her body was well toned and very lovely. He saw her climb on the ring and they both walked to the center Torra smiled and said. "Hello there I'm torra shinjiro and I hope we have a good match, may the best fighter win." He said as he held out his hand for a handshake.


If she accepted or not he would walk back to his corner and soon enough the bell rang and the fight begins.
Torra walked over to find a opening.

*torra shinjiro17




Posts

: 437


Join date

: 2019-08-26


Age

: 21



Charlotte saw how his rival came closer to greet her. It was in this close distance that she noticed the real difference in size between them. She would need to compensate for that somehow, but that fact did not undermine her, let's be fair, excesive confidence. Her rival was nice enough to introduce himself and wish her a good match. 'Well I'm Charlotte and I hope I have lots of fun while you don't. Nothing personal, though' she boasted while accepting his handshake in a very peculiar way. Instead of shaking hands with him she just gave him a weird high five. It was all about a declaration, she tried to convey that she was not going to let him dictate the events.

After what for her was a very long introduction session she returned to her corner and faced Shinjiro's way. Then the *DING DING* of the bell marked the beginning of the match and she adopted a guard pose. She decided to scout and try what her rival was capable of by getting close to him and launching a simple but quick attack: the classic one-two consisting of one left jab aiming his chest and a right one aiming his jaw. They werent strong punches, they were just a way for Charlotte to test her rival's skills. She had to enjoy this and she wouldn't do that if she was over quickly.

Iceman




Posts

: 1298


Join date

: 2019-11-13



Torra walked closer but as soon as he does she tried to punch him, with his fast reflexes he manages to block them and in retaliation he gives her a quick kick to her stomach, not enough to hurt her too badly, but enough to show he means business and is to not be taken lightly.

*torra shinjiro17




Posts

: 437


Join date

: 2019-08-26


Age

: 21



Just when she was waiting for her two punches to hit Shinjiro blocked the attack. Damn, kid's fast. She did not have much time to think though because inmediately she found out that her rival launched a kick to her stomach. She wasn't expecting that kind of retaliation that soon so even if she reacted quickly trying to dodge she got part of the hit on the middle section. She let some of the air out when partially hit but didn't leave choice for any follow up. She tried a fake out, making him believe she was going for the same attack as before but changing on the last moment to a right kick to the hip, looking to destabilize and show that she also knew how to kick.

Iceman




Posts

: 1298


Join date

: 2019-11-13



Torra smiled a bit, seeing that his kick was effective on her, but he saw her go for the same attack. "Somethings not right" he thought to himself. And he was right, this was a fake out attack. She right kicked his hip making him grunt in pain, but he he knew how to take a beating or too, he quickly grabbed her ankle and manages to pull her in to a punch to the face to make her go back a bit. "How's that for a nice warm welcome?" He playfully says.

*torra shinjiro17




Posts

: 437


Join date

: 2019-08-26


Age

: 21



Her kick to Torra's flank connected and she started a cocky smile but she could not withdraw her leg in time and her rival catched her off guard with a grip to her ankle and a punch to her face. Air escaped her lungs while she steered clear from him. Being honest she was getting mad because of not having the upper hand on this initial exchange. Her rival boasting didn't help though.

'Hah, don't get cocky because you landed a punch.' Charlotte said while rearranging her guard. She noticed that up to this moment her rival had only reacted and countered her own attacks, so she decided to wait and see how he acts when the initiative was on his side.

Iceman




Posts

: 1298


Join date

: 2019-11-13



"Don't worry, I won't" he said while chuckling and ran over to her for a punch to her stomach but this was a trick, right when he was about to punch her stomach he suddenly punches her face and grabs her arm and judo flips her on the mat.

*torra shinjiro17




Posts

: 437


Join date

: 2019-08-26


Age

: 21



Charlotte saw her rival coming at her and knew something was on the man's mind. She urged to get her defenses ready for a gut punch when she realized the fake out behind. She only managed to protect her face from a second punch that would have taken its toll on her. She had to admit the guy was fast, insanely fast considering his size.

But that wasn't the end of it. Even if she managed to stop the punch to her face Torra managed to get a grip on her arm and executed a judo throw on her. She knew that throws would eventually appear on the match, but the movement caught her by surprise. 'Uagh!' she yelled while falling with her back on the mat, quite open for whatever her rival had in mind.

Iceman




Posts

: 1298


Join date

: 2019-11-13



Page 1 of 8 • 1, 2, 3, 4, 5, 6, 7, 8
Similar topics
---
Permissions in this forum:
You
cannot
reply to topics in this forum