Who is online?
In total there are
49
users online :: 1 Registered, 0 Hidden and 48 Guests :: 2 Bots
Diesel_Electric_Razor
Most users ever online was
418
on Tue Jul 30, 2019 9:51 am
Champions & #1 contenders
Looking for matches
Fri Nov 25, 2022 8:50 pm by Void Effect
Comments: 0
Looking for fun Fights
Wed Nov 23, 2022 1:55 pm by Leon564
Hi hiiiii
Hope you are well my fellows! Happy holidays to those that celebrate. Though some of you may indeed be busy, some of you might be bored and alone. Well I'm here as well bored and alone
So same boat. But not always the same tastes.
Anywhoooooo I've got my two characters available for some battles. James is decently flexible on whom he fights. But Melanie is strictly for the men. She can't get enough of'em
Take a gander at them and hit me up either with a …
[
Full reading
]
Comments: 0
Free Face Claim
Thu Nov 17, 2022 6:11 pm by Void Effect
Three of my character is getting Axed, just ya guys want em, just let me know in DM
https://www.afwrpg.com/t20236-ellie-haise-kaneki#543253
https://www.afwrpg.com/t20341-satella-the-witch-of-envy
https://www.afwrpg.com/t20571-eveline-lector-the-cruel-rabbit
Spoiler:
Spoiler:
Spoiler:
[
Full reading
]
Comments: 0
Page 1 of 3 • 1, 2, 3
Rachel relaxed on the sofa in the living room, she spent the last couple hours working so diligently for tonight she was honestly pooped. Luckily for her, she didn't come home with a bruise or two from her match, only sweet memories and the promise of a date in about, the German checks her phone, ten minutes. As always, she went all out. She cooked, she cleaned. Rachel first went to take a bath, freshen up although she wasn't all that sweaty, she couldn't very well let a guest into her home and potentially be dirty. That didn't sit well at all. A glass of wine sat atop the coffee table, as she reads her latest astronomy book, filled with new discoveries and possible theories. Her shoots and tours took her away from studying so here she sat, still attempting to work on a masters but then again she had to ask herself, why? It's not like she was going to quit being a model or wrestling for that matter. She supposed maybe she ought to just enjoy what she knows with her little hobby.
For Ellie, Rachel took a suggestion from a trusted friend, a coworker from her Europe tour while in Italy. Soft, mellow jazz played on her record player on the shelf, connected via Bluetooth. She didn't posses any of those sorts of records in her arsenal. She kept a few German pop bands, an American band called Paramore, and a couple of the French variety. She'd reach over to take another sip of her wine, a vintage red she only took out for company…liked company.
Over in the kitchen, she had the table all set, the six seater was draped over with a white cloth, fine China stationed neatly across from one another. The distance between them was minimal, she didn't appreciate putting what she wanted or liked to far away, how else could she enjoy it then? Wine glasses sat by each plate, empty for now but her vintage red would soon fill the glass. Wait, would Ellie like wine? Maybe she ought to offer water or soda. She kept a fridge full of coke, her favorite. Even soda in a wine glass was still classy. 
The oven was occupied with dinner for the evening: Curry Doria, a gratin she cooked just the other day to perfection. She could thank Akane for that. The girl was super sweet and hearing about their eggplant and teriyaki chicken inspired her desire to cook that night. She wanted to meet them sometime, she did promise to cook it for them one of these days. Was she nervous? Maybe just a little.
Her bed in the other room was also prepped, rose petals scattered along the sheet and the curtains were drawn to contain the scene to just them. It was very much like a plot taken right out of a romantic movie. Despite all her work, she did have one thing on her mind besides the Brit. She held her wine glass between her fingers, rolling the liquid to fill her senses with the aroma. She wanted to apologize, sincerely. She felt she took the match away from them, it was possible she could've won in the end but the German felt she had robbed Ellie of her chance. It wasn't a proper excuse to say she was caught up in the moment, although that was the truth. Just thinking back on those moments made her heart beat fast, the thumping sound echoing in her ears as she grabbed the fabric of her blue bath robe. Of course she was wearing a T-shirt and shorts underneath but why not have a little humor before she invites them in? 
It made her smile to think of them blushing again, surprised by her antics as they were in the ring. They were so cute, standing there in awe as she shimmied out of those Lycra pants of hers. Her free hand instantly went to her phone, she was anxious; checking the time, only two minutes had passed. It was funny, she remembered her father saying something along the lines of "When you're expecting something, time only slows until it arrives." In this instance, she'd have to agree with him. 
_________________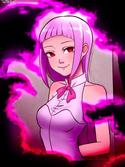 LilyStar




Posts

: 894


Join date

: 2018-02-27


Age

: 26


Location

: Your heart



"I think you and I are going to get along nicely."

They had been whispered words at the time but they carried weight and a hint of danger. The woman who spoke them understood just how easily Ellie had been to wrap around her finger and wanted more. More matches? Possibly… It had taken her only a matter of minutes to break the rookie down and pin her to the mat. It hadn't even been a fight. She hadn't just been thinking about it, she had been dreaming about it as well. While she wasn't one for the humiliation that came with everything being on public display, she couldn't help but miss the sensation of being broken down by the other woman. It was a decidedly poor disposition to have given the rookie was in a competitive business and rolling over for kisses and gropes was a bad look for her… it just felt so good though.

Anxiety had a way of turning her emotions against her and currently, excitement and fear were living within the same space in her head. This was the second time a loss had turned into a late-night rendezvous with another wrestler. She hated just how unprofessional it seemed to fraternize with coworkers like this but Rose had opened her eyes to a lot of things. She needed to be a bit more adventurous with her sexuality… though she wished it hadn't come at the cost of her dignity in the ring. She intended to try and avenge that loss though, a topic to be brought up tonight over… whatever it was she had unwittingly agreed to in her lovesick fervor.

It was a bit funny to think that impulsive actions like these had been something she had so harshly judged others for not be a few months ago. It wasn't too unlike Lyla and her promiscuity, though Ellie liked to paint her own exploits as being better than a hookup in a dive bar or nightclub. She worked hard and owed it to herself to relax a little bit and maybe have some fun outside of her mountain of research notes and hard drives crammed with wrestling videos. Her night with Rose had been an eye-opening experience, learning from a woman she thought she loathed only to find out what a thoughtful soul she was. She wasn't sure what to make of Rachel. Their time had been brief, and their touch had been gentle, but it was unheard of to use tactics like that on people who were susceptible to it… like herself.

"Nothing ventured, nothing gained." The British woman murmured under her breath as she continued to stare at the door before her. She had been early in hopes of making a good impression but every time she reached it to knock on the door she felt herself hesitate then pull back. She had already paid the driver who was long since gone, come all the way here to this particular apartment, and now she was freezing up? "Maybe this is the wrong address," Ellie whispered, trying to give herself a reason to step away after coming all this distance. She didn't though, reaching out bravely, she rapped on the door a few times… with her eyes closed.

One eye peeked out, then the other as she let her hand slip away from the door, clasping it before her. She stood up straight, presentable, and waited. She couldn't feel a tad bit underdressed after arriving at the ornate apartment complex. She wore a simple cream colored blouse with a tucked collar, button up by design with a light frill along the front. Weaved through the collar was a deep maroon ribbon that was tied in a small bow, hanging down in gentle loops. She wore a short pair of black denim jeans, fairly new to her collection. Her long legs swept down to the floor into simple white socks and a pair of her less ratty workout sneakers. The young rookie fidgeted, waiting for a sound, a crack of the door… something. Anything. The longer she stood in this empty hall the more she started to doubt.... Maybe she should just leave.

Yori




Posts

: 4566


Join date

: 2017-11-19



The sudden knock at the door made her jump, she set down the wine glass as her head turned toward the door. It must be Ellie, she wasn't expecting anyone it her. Her heart began to pound in her chest again, she was excited but she also needed to remember that tonight wasn't just going to be fun and games. The model was going to set things right for not just the Brit but for herself too. She removed the bath robe, playing the same trick twice didn't seem as funny when she thought it up earlier. Tossing it over the couch, Rachel runs her fingers through her locks, taking a deep breath before she crossed the living room to arrive at the front door. She didn't hesitate with the door now unlocked and the knob turned. Cracking it just slightly to take a peek, she noticed immediately the same ashen white hair and the adorable bow it was attached to. The door swung wide open, it was Ellie.
Her cyan pearls train onto the rookie as she offers a sultry smile. She wraps her right around their waist and pulls them close into a slight hug. "I was worried you weren't coming." She states, a hint of loneliness mix with her tone. Rachel was careful not to make any quick sensual movements towards Ellie. She wanted their time together to be special, to mean something not just to the model but to the Brit as well. She firstly wanted to apologize, then show how much she wanted to make things right over a pleasant dinner followed by a night full of love and skinship.
"I'm glad you're here though. I've honestly missed you. Please come in." She'd pull herself away, stepping out of their path to invite them inside. Her hand wrapped around her waist helped to lightly guide her in if she complied as rounded to the small of her back as she closed the door behind th and her guest, quietly locking the door behind her. It was an honest habit. It wasn't that she didn't trust her neighborhood but with the way things were now-a-days, one could never be certain of the possible dangers lurking outside. 
"Did you find you find the place okay? Nothing bad happened on your way over did it?" She asks with concern. The model would try to step around Ellie; standing between the two rooms that connected. The massive living and kitchen area combined to make a cozy open space. The aroma of the Doria filled the kitchen, signifying it was almost finished just a little bit longer now. "I hope you have an appetite, I made Curry Doria." She explains. A genuine smile on her face as she fidgeted a bit awkwardly, she was a bit nervous, she didn't want to make Ellie uncomfortable. 
_________________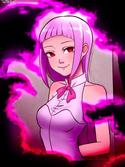 LilyStar




Posts

: 894


Join date

: 2018-02-27


Age

: 26


Location

: Your heart



"What am I doing… I should ju-" Ellie suddenly snapped upright at the sudden crack of an opening door before her. She had been slouching, not even aware until just this moment. Beyond the door, she spied a set of familiar eyes looking her over before the door burst open to reveal Rachel. The Brit gave a nervous smile back to the other woman, raising her hand to give a small wave. A slight rosy hue already gracing her delicate features the moment Rachel gave her that look of hers. It was almost as if she could feel her knees getting weaker. When the model brought an arm around her even the gentle tug was enough to pull her in with a fumbled step. Face to face with the model the redness in her cheeks darkened as she remained still unsure if something were about to happen.

"I… uh…" Already at a loss for words? While her lips pulled together tight, clamming up, she gave a cute little shake of her head instead to dismiss the idea she would go back on her word. Any considerations of fleeing at this point had evaporated now that she had been found out. Rachel's tone had not been entirely lost on her either, actually making Ellie's lips pout a bit. She was a bit too empathic for her own good and Rachel just had a way of projecting that had her eating out of the model's hand so easily. Perhaps that was why her heart skipped a beat when Rachel had said she had missed her. They hadn't known each other for more than… ten or fifteen minutes in truth so the chance she had left an impression on someone so pretty made her slightly giddy.

Before she realized it she was stepping forward across the threshold into Rachel's domain, coaxed along by a hand behind her. Their brief pause inside the doorway was enough to bring her attention to the click of the lock behind them. The seemingly innocuous act was one that made her slightly tenser but excited at the same time. Her mind swirling about with fantasies of being trapped with the model without constraints, also to the point she nearly missed the fact she was being talked to.

"I found it easy enough…" She said a bit more timidly than she intended. "Ah… no, no problems that I am aware of…" not exactly how to respond to Rachel's sudden concern, leaning back a bit while they were face to face again. "Should I be wary of something lurking about?" The rookie inquired, the innocent question taking on a different double meaning when faced with the model now. She used her new environment as an excuse to break eye contact to keep her from making a further fool of herself blushing up a storm. Her eyes wandered the spacious apartment making her question how it was this woman could afford such a luxurious abode. Ellie lived in a far smaller apartment alongside Lyla that was sizably more compact and notably less stylish.

"That's… a local dish, correct?" The British girl chanced a small half glance Rachel's way, still finding it hard to make direct eye contact with the model without her face heating up. "I'm familiar but haven't had the pleasure… you made it yourself?" What were the chances that both the women who had wooed her in the ring were also both good cooks as well? If nothing else she could certainly say she was getting to be well fed for her rather shameful defeats at this point. Taking in a long inhale she absorbed the smells of freshly cooked food, sighing contently. This was actually a bit of a surprise. She wasn't sure what to expect when she had gotten here but a meal wasn't on her mind until she could smell it.

Yori




Posts

: 4566


Join date

: 2017-11-19



Maybe she was being a bit forceful but she'd be a fools to lie; say that there wasn't excitement in her step with Ellie in the picture. Seeing them blush again was just the icing on the cake, thinking back on their match and the heat of fire as they kissed, locked in the corner, she wanted to embrace like that again, to take the Brit into her arms and kiss until they couldn't anymore. The model steeled herself, restraint was a trait of the strong and Rachel believed herself to be strong. With Ellie now in the door, she made sure to lock it. She was relieved they had no trouble getting here, it wasn't out of the way or anything, just a short drive from the arena after all. With her inquiry of something lurking just outside, she struggled a giggle. "Worried about outside? Maybe you should be a little more worried about what's inside." She couldn't help but chuckle softly, just a bit of teasing before dinner couldn't hurt. "Im just kidding. It's just for safety and honestly a habit at this point. Besides, I could never forgive myself if my date got hurt." She replies. The fidget halts as she lightky steps against them, her thumb lightly brushing their cheek.

In the few moments they were together, Ellie had been avoiding contact with her, she supposed that was only natural being in a new setting. The model couldn't help but wonder if they held any animosity towards her for what happened in the ring. It made Rachel's expression somber. "You are in fact correct on both accounts. I felt that some Japanese cuisine would be perfect, it's my second time making it, so I hope you'll like it." She was a bit hesitant. The first time was barely a success, she almost burned it then so she was a bit sharp on the upkeep this time. Of course her attention would make some room for her guest.

Her fingers trail through their hair as she presses her hand against the small of their back. "It won't be ready for another twenty minutes I'm afraid. I figured we could talk, relax, and play a round or two of Smash Cats. I bet I could totally wreck you with Niko." Rachel divulges the details until dinner, she didn't mind either of those things but getting in a game of Smash Cats would be the perfect way to train. Ever since her European tour she had to find something to do and her manager offered her his console to ease her boredom, the models been obsessed.

She wanted to get just a bit closer to the Brit, maybe she was pushing and rushing things a bit to much but that's just the type of person she was. Rachel was straight forward on what she liked and wanted, and what she wanted now was to be with Ellie. "Whaddya say, fräulein?" She asks, her index continues to make loops with their hair as she looks over them. "How about we up the stakes too, loser has to wash dishes and uhhh…do one thing the winner says. How's that for motivation?" Rachel declares. She was maybe tempting her luck a little to much here but she was confident, besides what was the worst that could happen?
_________________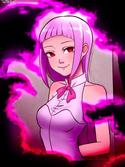 LilyStar




Posts

: 894


Join date

: 2018-02-27


Age

: 26


Location

: Your heart



Ellie's purple gaze shifted sidelong to Rachel at her mention of possibly having to worry about things within the apartment. Meant as a joke or not, the way she casually threw it out to the Brit amidst airy giggles made the woman blush, clearly reading into the subtext. The shade only deepened when Rachel coolly referred to her as a date and idly stroked her reddening cheek. Sheepishly she turned her head, though made no real protest against the touch. It was rather nice after all.

"Oh...um… I'm sure it will be great." Ellie murmured softly, fidgeting as the German nonchalantly brushed her delicate digits through her hair and brought an arm around her. The poor shy thing was practically burning up at this point, finding it increasingly difficult to keep casual conversation as the other woman teased her with small affections.

"Smash… cats?" This of all things finally got her to look Rachel's way, the confusion painted across all her features as she inquired. Ellie was a busy woman, between training and research, things like video games had never really been something she bothered sith. Even when she was young, most of the games she played were in person within the real world, not virtual ones. Not only was she unfamiliar with the Smash Cats franchise but likely even the consoles on which they appeared. Had she ever dabbled in any video games other than solitaire or candy crush on her phone? Probably not.

"I…" She was cut off by Rachel mixing in a bit of German. One word only really, one that most non-german speakers knew what it was or at least the gist of it, but she really liked how it rolled off of Rachel's tongue. She found herself at a loss for words again, caught watching the other woman play with her hair she swallowed hard. "I'm afraid I don't even know how to… play?" She was still unclear what they were talking about but if there were winners and losers, it must be a game of sorts.

Yori




Posts

: 4566


Join date

: 2017-11-19



Even as they avoided making eye contact, sheepishly turning away, Rachel was stunned with this level of cuteness. She could honestly say she jinxed herself with the impossibility of them being any more cuter. She wanted to squeeze them, to confirm her suspicions that this was a real human being in her grasp. Though she felt she wasn't being a good hostess by at least controlling her desire to touch them, they didn't exactly protest. Should she pull away or was it okay to keep them here like this for just a moment longer?

It was her turn to blush, such a sweet thing to say, maybe she was overthinking on what could go wrong with the dish instead of the possible good from it. "I'm sure it will be, I hope it'll leave a good first impression, my cooking I mean." she'd release the Brit from the hug, her touch guides down to their arms, along the fabric of their blouse before meeting skin again as she clapped their hands tightly. The surprise of having heard they had never played let alone known the game existed astonished Rachel. It was in truth one of her favorite games, the first installment of its small franchise, she just had to share.

The contents of the game were rather simple. At first, The model thought it was silly, tossing your opponents yarn into your basket was a mundane concept, but the more she played, the more she realized that it was far better than she imagined. The cats swatted each other for yarn, you could steal your yarn back. Something that was so simple seemed so much more complex. She fell hard in love with it, especially the black and white tabby cat: Niko, her absolute favorite character. The Germans cyan gaze narrowed. "You and I are going to play it at some point then. The cat lover in me demands I show you. Still it would take way to long to teach you and I'm sure that's not what you came here tonight for, is it?" Maybe she was being a bit childish but she couldn't help herself. From her experience, Smash Cats wasn't as talked about as the bigger franchises out there but it was special to her.

Her thumbs rub along their palms as she thinks on a way to pass the time. She didn't want to bore Ellie with a game she had no idea how to play, perhaps when they had a lengthier evening she'd indulge them. "Why don't we talk instead. I want to know more about you, Ellie." Her tone was sincere as she locked her focus completely on them, to say the model was nothing but interested would be a lie, she was invested. "Why don't you sit down over there on the couch, I'll get you something to drink." She instructs. "Do you by chance drink wine? I have soda too if you prefer."
_________________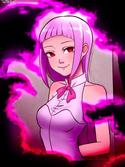 LilyStar




Posts

: 894


Join date

: 2018-02-27


Age

: 26


Location

: Your heart



While picky about many things, generally home cooking wasn't one of them. Not the most skillful chef herself, she didn't often find the time for more elaborate dishes. Simple grilled dishes and salads were an easy go-to and a healthy one at that. Her roommate would sometimes be coaxed into cooking for them but aside from a few signature dishes they managed to nail dead on, Lyla was a mediocre chef at best and wasn't ever asked to cook outside of her oddly perfected dishes. Her lips had parted, possibly for another few words of simple encouragement when Rachel slipped her hands over her, the small brush of her fingers enough to keep her silent until their hands were joined and she visibly blushed. If she took issue with just how invasive the German's constant touching may have been, she certainly wasn't verbalizing at all.

Ellie blinked, cutely leaning back at Rachel's narrowed eye look. About to say something yet again but the other girl casually mentioned that wasn't why she had come and got an even brighter red glow radiating from her cheeks as her mind jumped directly to what she might have been insinuating. She reactively tightened her grip of Rachel's hand at that without even knowing before forcing herself to speak up. "I've never played it but I'd love to learn…"

"Unless you're worried about showing me the ropes in case I just happen to be a Smash Cat prodigy and handily wipe the floor with you." Ellie gave the other girl a sly smirk but her tone suggested it was just a bit of lighthearted teasing and not how she felt things would go. Video games aren't exactly her strong suit, where her aptitude was closer to that of someone's seventy year old grandmother rather than the lithe young woman she was. At the gentle feel of Rachel's thumb over her hand, she couldn't help crack another smile along with her now ever-present blush.

"Sure… anything." She found herself volunteering in a wistful tone, perhaps not even realizing what she had just said. Her focus seemed to mostly be on Rachel at the moment. So while she had answered the spirit of the question, she might not have left the offer for information so open and vague were she not off guard from how enamored she seemed to be with her host at the moment. "Oh… sure." Ellie nodded, drifting apart from Rachel to do as instructed, making her way over to the couch. She daintily set herself down, hands folded in her lap as if awaiting a job interview.

"Wine is fine, just a glass or two wouldn't hurt." She didn't mind a drink now and then with a meal or in a social situation, the Brit just needed to be mindful of her intake. She was notoriously bad at holding her alcohol… not that Rachel would have known that. "Red, if you have it."

Yori




Posts

: 4566


Join date

: 2017-11-19



The model couldn't stop herself lightky teasing the Brit. She made it so easy and earning a blush with the smallest of touches made her heart swoon just a bit more towards the edge with each passing moment. She could addicted to this game but she knew better then anyone what playing with fire could get her and she'd rather not get burned. Rachel's pools caught their mouth agap only to close, was she wanting to say something? Did she interrupt her? Gosh, maybe she was invading her privacy a bit to aggressively but would they stop her or even push her away, it didn't seem like it or perhaps they were to modest to put their foot down against the German. Rachel still thought they were cute all the same, even like this, unable to speak and red in the face, she couldn't bring herself to look away. It wasn't until they threatened her gaming prowess that she had to retaliate.

Rachel wasn't a pro gamer by any means but she was good at the things she liked and anything involving cats was one of them. A grin crept on her face as her gaze beckons a new fire. "Oh yeah? I'll call your bluff, little miss Cherry. I'll teach you and when you lose, you're going to get it." She playfully warned. The sly smirk caught her attention rather immediately. The model could sense a tease when she heard one and Ellie played it masterfully. It was weird that the more time she spent around them the more she liked them. Perhaps a thought for another time when he thoughts of passion didn't overcloud her actual, logical thoughts. For the time being she'd usher the girl to the couch with their answer.

"Aren't you eager~. And here I thought I was the excited one. You're just a peach, fräulein." A tease of her own to throw back, Rachel's finger tips lingered as the Brit went to the couch to sit and relax. She sat so proper, perhaps that was just how she was raised. Rachel could understand that possibility. Growing up, her Father instilled strict etiquette when she was in line to run the company. Since then, her younger sister Kathryn had taken the helm. It was always her dream after all, not Rachel's, still she got along well enough with her baby sister. They occasionally talked and on the off chance ther German was home they spent most of their time together.

Her wave of red hair whipped as she turned abruptly to reach for the "Good Company" wine that was set out. She sighed with relief, how could she of all people forget the color? Maybe it was the nerves but that wouldn't take away from her night, not with what Ellie in the room, sitting there in her living room. She looked delectable, but first she had to be a proper host. "Why don't you start at the top then? I read your information before our match, AFW is nice enough to give us a little background but anything personal is left out. (I can understand why though). What made you decide to join?" A bit of a hard pitch out of left field, Rachel was curious, she supposed they'd ask her too at some point, everyone wants to know where they started.

The wine began to fill the glass she had prepared, the red liquid stopping mid way as she tilts the bottle up to stop its flow. Rachel sets the bottle aside and carefully steps onto the rug of the living room floor. She passes the glass over and head around the coffee table to sit next to Ellie. The model gave them a bit of space, she didn't want to make the Brit spill red all over their blouse after all. Her legs were tucked against her frame, they still had time, only a few moments had passed and dinner wasn't ready yet.
_________________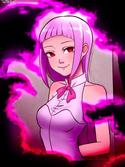 LilyStar




Posts

: 894


Join date

: 2018-02-27


Age

: 26


Location

: Your heart



"Little… Miss Cherry?" She had repeated quietly, the context of the nickname flying straight over her head at first until the connection with her heated cheeks was made. It did little to stop her blushing as she was teased further, given no real time to recover. She had glanced away, self-aware now of just how easily Rachel was able to fluster her. She was unsure what Rachel meant by "she was going to get it" if and when she lost their little video game but the prodding threat made her mind both curious and excited for what losing would mean for her. After all, Rachel had made the last loss she suffered at her hand rather enticing…

"Just so long as you promise not to be upset when I beat you at your own game... I'm a fast learner." She didn't comment on being eager. She wasn't sure how much of what she was feeling was eagerness but there certainly was some degree of excitement in being here. It felt a bit scandalous, a "midnight rendezvous" of sorts. Plain Jane Ellie wasn't really the James Bond of wrestling, so this little date of sorts had a mild sense of danger to it given she had been keeping it mostly a secret between the two of them. She did smile at the compliment, straightening up a bit on the couch at the familiar German word.

"AFW? Mostly due to it being " the place to be". When you hear people talk about making it big on the indie circuit, Japan and AFW is on everybody's lips. If you mean wrestling in general, I have been a fan of wrestling since I was a very young girl. I have an uncle who works as a promoter for smaller events who introduced me when I was little and have been hooked ever since… thank you." Ellie delicately took the offered glass of red wine. The Brit eyed it curiously, giving the faintest of sniffs before taking a testing sip. "What about you? You didn't really strike me as the grappling sort... Not that our match was a good example of your capabilities as a wrestler."

Yori




Posts

: 4566


Join date

: 2017-11-19



Page 1 of 3 • 1, 2, 3
Similar topics
---
Permissions in this forum:
You
cannot
reply to topics in this forum