Who is online?
In total there are
34
users online :: 2 Registered, 0 Hidden and 32 Guests :: 3 Bots
3ho
,
furry4ever14
Most users ever online was
418
on Tue Jul 30, 2019 9:51 am
Champions & #1 contenders
Looking for fun Fights
Tue Sep 27, 2022 5:34 am by Leon564
Hello folks! Putting it out that I'm available to discuss matches for either James or Melanie.
If you are trying to find their profiles you can use the character search and type in the following;
James Elforn
Melanie L'belle
------
If it's for an author of my name tag then that's me! You're free as well to throw me a friend request on Discord since I'm not in the Discord server at this time.
Leon564#4514 (Discord)
Thanks for your read and have a great
[
Full reading
]
Comments: 0
Looking for match for Enki
Sun Sep 11, 2022 7:52 pm by Void Effect
Comments: 0
Match Hunting
Sat Aug 27, 2022 12:33 am by GrandAkumaShogun
Hello all who take the time to read this. I'm hoping to get back into the swing of things by having one or more of my boys in a match. If you're interested feel free to hmu on pm or on here and we can decide who will be in the match and we can either plan it or play it by ear. Hope to get a chance to interact with someone I have yet to before. Thank you for your time.
Comments: 2
Page 1 of 5 • 1, 2, 3, 4, 5
Preceded by:
SS 19 Tag team Championship - Blazing Blizzard (c) vs. S.A.S
Followed by:
SS 19 AFW Championship - Alison Seong (c) vs. Adrian Kytes
Sophia Salt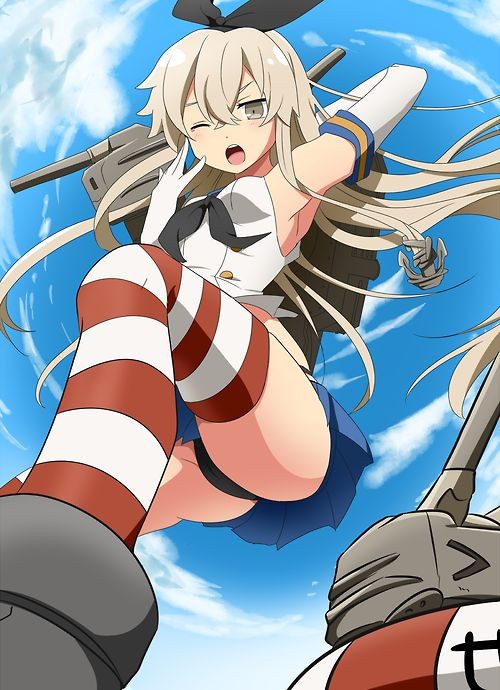 Vs.
Kaylee Day
Vs.
Harumi Hazama
Match Type: MITB Triple threat match
Special Stipulation: The Money in the bank briefcase will be suspended 20 feet above the ring
Winning Condition: The winner is the contender that retrieves the briefcase from above the ring
_________________
The new and improved: Kelsea's Karacters
Spotlight
characters:
Prepare your face for ThE BRaT PaCK
As the sound of red hot chili peppers californiacation bounded across the arena Sophias slim figure burst into the spotlight. The recently victorious airhead expected energetic cheering but received a chorus of boos instead.
Sophia:
Sophia's bright smile dimmed at this negative reception.
"What's their problem! What!? Just cause I kind of used a weapon to knockout Liiv!? Pff they'd all do the same damn thing!"
If she couldn't fake being a face might as well go full heel... With this fresh mindset, Sophia stomped down the ramp with both hands flipping off each side of the arena. She even through around a few rude phrases like "Fuck you!" And "kiss my ass!" Before finally reaching the ring.
Her ire towards the fans faded once she got a clear look at her goal, the money in the bank briefcase... The ambitious girl pictured all the belts she could steal if she had this trump card at her disposal. Even the most heavily guarded heavyweight belts wouldn't be out of her reach. Sophia chuckled darkly and rolled into the ring. With an air of unearned self-importance, she plopped down in the center of the ring and waited, tapping her foot impatiently.
_________________
Howdy i'm WrestleMind and there's nothing i appreciate more than honest feedback and discussion. Wanna tell me I suck? You would make my day!
Bio Link

WrestleMind




Posts

: 844


Join date

: 2018-06-30


Age

: 27


Location

: North America, East Coast.



The backstage crew were really hustling to get things underway. Apparently, they were behind schedule by a couple of hours. All of them were in a rushing back and forth in order to finally start the show that the audience paid good money for. Back and forth, shouting and yelling! It was as if the entire building was coming down!
And standing by the sidelines was none other then Harumi Hazama. Such hectic chaos made it difficult to reach where she was supposed to be. The way the staff were so manically rushing to complete their tasks gave Harumi the impression that one wrong move could get her trampled if she were to step out into such a fiasco.
In the back of her mind, she had the feeling she didn't even belong here. She had gotten through the preliminary battle, but for the life of her, Harumi couldn't remember how. She recalled her opponent was Bunny Bomber, and that the fight was only just starting when…nothing. The doctor had mentioned a head injury, but surely if it was so bad that she would forget such recent knowledge then she should not have been in such a high stakes fight. The words of her managers floated in and out of her head, constantly reminding her why she was still standing there in that hallway.
"The doctors said you suffered a minor head injury, and that short-term memory loss is normal. Especially in your line of work. You should be back to normal within a few weeks, but the Summer Splash event starts up in only a week. While I understand if you have any hesitations in doing the event, I think it would be better if you did. It is a momentous opportunity for you to shine on a larger stage, and you don't have the disadvantage of stage fright most new competitors have. You will shine like a veteran, but your stance as a newbie will push you into a whole other world of adulation! Win or lose, this is a once in a lifetime opportunity! One I really think you should take…"
Harumi still wasn't sure if this was a good idea. She felt fine, physically. She was no more different then when she entered the ring with Bunny Bomber as far as she could tell. Still, she didn't like losing her memory like that. It was only through Rhein's gentle push that she found herself here at all.
"

HEY!

What are you doing just standing there?!"
A sudden, angry voice made snapped Harumi out of her daze and gave her a small jump.

"The other girl already went out! Hurry up and get going!"

Harumi's heart was still pumping from the sudden shock of being yelled at out of nowhere. With a nod, she grabbed her cape and quickly darted to where she needed to be at the gorilla position.
--
As the crowd began to settle down after getting riled up by the mean spirited little American, the lights began to dim down. It was a subtle que to let them know that a new wrestler was about to make their entrance. After finishing up their jeers and rude gestures made for Sophia, they settled back into their seats just as a low, yet excitable song began to play over the speakers.
Ring of Fortune:
The overhead light flashed as a single figure stood in the center of the walkway, her face and body covered in a teal hood and cape. As the song continued to play, cherry blossoms, propelled by a backstage fan rained down on the crowd in a beautiful display of charming elegance. The crowd had a far more positive greeting waiting for Harumi compared to Sophia. Some cheered, others marveled at the raining cherry blossoms. Harumi only kept her focus on the ring, and as the first petal landed on the floor, she made her move.
Her sprint was silent and swift, dashing through the lovely pink cloud while her cape flew behind her, making her seem as though she were a teal colored phantom before she jumped up into the ring! The audience seemed gripped by her acrobatics, as she seemed to effortlessly clear the top rope and land in a silent crouch, the woman standing to her full height and staring at her opponent across the ring.
With a dramatic motion, her arm gripped the shoulder of her cape. With a practiced tug, Harumi revealed herself! Her emerald eyes focused and ready, while her expression as strong and hard as steel. The crowd seemed adored her, standing off against the heelish American who so flippantly disrespected them. It was stoic and focused against excitable and angry.
Harumi Hazama:
The Silent Samurai had made her appearance, and was ready for the battle to come. But there was one more who would enter the ring. Of what kind of opponent, she would be, Harumi did not know. All she knew was that she would do her best to defeat them, and emerge victorious.

Tarantulust




Posts

: 1608


Join date

: 2018-04-18



"You worried?" Belle spoke up from the bench after a long moment spent in silence. Beside her lean d a pair of crutches. While she could put weight on her leg, the doctor had scolded her already for pushing her recovery. Her knee was pretty messed up after the assault, but it wasn't anything time wouldn't clue. It sucked though, being sidelined after being so hungry to wrestle again, especially with such a big opportunity thrown her way.
"Nope. The hard part is already over." Kaylee turned to Belle, propping up a boot on the bench and meticulously began tightening up the laces.
"Cicilia?" Her eyes drifted up the boot as Kaylee worked, reflecting to herself how focused her tag partner seemed. Between the two of them, Belle had been the wrestling buff, their reason for being here to begin with rested fully on her shoulders. Up until recently this all seemed like a game to the blond, some PR move to push everything else they did. Now? It was part of her life. She even caught her researching the other two women she would be facing tonight. That was unheard of.
"Mostly meant dealing with what happened with you. Her too, I guess. If I never see here again that will be too soon." The blond snickered, looping the laces to tie them off. She dropped the sole to the floor giving a few testing bounces before moving to lace up the other.
"Meh, You should have known I'd be fine. You did pretty good in there ya'know. I don't think she was ready for you to hang with her like that. Not that I didn't believe in you, but I was pretty surprised too. You really pulled it out in that match." A lot of people accused Kaylee of being all talk and no substance. Many of those doubters had been put to the fire during that qualifier match. Even having known the outcome of the match before getting a chance to watch it, she had been at the edge of her hospital bed for the tail end of it all.
"It wasn't as close as you think. I had her scouted." A good statement, which also happened to be a lie. There were several moments in that match she may have easily lost. In the end she got away with a lucky roll up, something that may have very well saved her the match. She tested the second boot, seemingly good to go.
"Sure you did." Belle agreed quietly, not looking to start an argument right before Kaylee's big match. She put on a smile, a rarity for her, and collected her crutches. With a groan she pushed herself up part way only to have the blond help her with the rest quietly, even boost her up a bit to help right the crutches.
"Things are going to change once I bring home that briefcase." Kaylee returned a smile of her own as she watched Belle, reaching out to tuck a hanging strand of hair behind the other woman's ear. She didn't linger for too long, turning to make her way out of the locker room. She stopped briefly in the doorway, glancing back to the brunette.
"See you after I win." And she was gone.
---
Kaylee Day:
Theme:
"Daywalkers!" Her melodious voice came over the speakers, charisma and cheer radiating from just the simple call out to her fans. The response was deafening for America's sweetheart, an outcome that wasn't unforeseen given she hailed from California where Summer Splash had settled this year. Kaylee Day burst from the curtains with microphone in hand, bobbing to her music with cellphone in hand. She had the device reversed, documenting her entrance first hand. "It's so good to be back with the best crowds in the world!"
She motioned her hands up over her head, driving the masses to clap to the beat of her music as she moved from one side of the stage to there other, making the infectious energy consume the audience. "Kaylee Day here…" She paused with a very self aware wink, one that had everyone outlandishly excited. They seemed to know what came next, changing along with her. "...with your daily dose of Day!"
The blond trotted down the entry ramp, stopping as she went to lean herself back into the barricades, offering photo opportunities and getting as many desperate fans recorded on her phone for the blog later. Everyone seemed to want to be by her or just touch her, something that made her look like one of the most promising wrestlers AFW had to offer despite her rather short list of accomplishments in the organization thus far.
She carried herself like a queen with a look that walked the line between confidence and cocky. In her mind this was the perfect place to be, here in this match, coming out last… just like a champion. In her eyes it was practically written in the stars. " It looks like we have two fabulous competitors tonight! Let's hear a round of applause for them too!"
The crowd was eager to play along, giving the two other woman a thunderous reaction even if there had been boos before, it was drowned out now. Kaylee bounded along the outside of the ring, taking some more time to high five fans and even take up the offers for a few hugs along the way. For better or worse she was taking her sweet time, getting the audience hyped for what she believed would be her big moment to shine.
She came to a stop at a familiar face. Belle, in the front row, leaning on a crutch. The two shared a small smile before Kaylee leaned over the barricade to embrace her bestie to the loving applause of fans shouting their adoration and support for the two. The two exchanged whispered words drown out by the people around them before Kaylee pulled away, grinning at her phone. "She wished me good luck.
This is for her.
"
The blond blew her phone a kiss before offering it to Belle to take care of it. With another sly smile she backed away, lunging forward to throw herself under the ropes to slide into the ring. The social media star walked the interior, giving her competitors a Curt nor in passing, appraising them quietly as if she hadn't researched them before hand. "Well ladies, looks like it's time to put on a show. Let's blow that other main event out of the water, shall we?"

Yori




Posts

: 4566


Join date

: 2017-11-19



Sophia glared daggers at Kaylee as she made her entrance. With each hug, high five and cheer her envy grew. "Why don't they love me like they do her!? We're exactly the same!" They were not. As much as Sophia dreamed of being a heroic face she had proven over and over that she was a cowardly villain; willing to abandon all pretenses of morality for a cheap win. 

The ill-tempered girl contained herself until Kaylee rolled into the ring and made her entrance. With teeth gritted and her hands pressed to her love handles she shouted: "Shut your pie hole you little harlot! I'm not your pal... All you need to know is I'm gonna knock you out, take that damn briefcase and steal all your little fans like a thief in the night!" After taking a deep breath the fiery southerner turned to her other opponent. "And you!... Actually... You're alright!" Sophia's earlier grimace softened into a friendly grin. "That shade of blue sure looks pretty on you!" The shorter girl approached her quiet opponent and gently raised her hand. "Good luck pal!"

"Maybe I can get this samurai gal on my side... I could use some muscle like her..."
_________________
Howdy i'm WrestleMind and there's nothing i appreciate more than honest feedback and discussion. Wanna tell me I suck? You would make my day!
Bio Link

WrestleMind




Posts

: 844


Join date

: 2018-06-30


Age

: 27


Location

: North America, East Coast.



It would be a long moment before the third foe would appear from behind the stage curtain, but when she did, it was certainly an appearance to behold. The silent woman had thought an explosion went off as the speakers erupted in a type of high pitched, squealing music. The crowd's reaction almost supported the idea as they all lit up in a cheering frenzy, with the only sign of there being a lack of danger being the smiling faces on every member of the crowd. Each of them looked sown upon this new woman with favor adulation, making Harumi slightly curious of this woman's reputation.

Truth be told, Harumi was not used to this type of music at all! The loud constant beeps and doots of the music practically shook the rings ropes due to the pounding of the heavy beat, and the crowd's wild cheers did little to lower the volume of the surrounding arena. The teal attired woman had hoped that this "Kaylee Day" would hurry along so her ears could be spared, but had no such luck. She was giving the audience what they wanted, but at the expense of her opponents hearing.

It grew to the point where Harumi moved her arm in a way that made it look as though she were brushing away her bangs, but actually she was plugging her ear that was closest to the speaker to try and keep her eardrum from beating too violently. She made sure to keep her eyes on the little one, noting that she seemed to be getting riled up by her opponent's popularity. Harumi was not sure what to make of her just yet, but found she was actually rather easy to read when she wasn't paying attention. Perhaps that would be useful later on.

Kaylee finally found her way into the ring, and the painful music finally died down, allowing Harumi to finally focus on the task at hand.

With her expression like stone, she eyed the new competitor. She seemed polite enough, but how she was in combat was an entirely different situation. Harumi kept her arms ready at her sides, ready and waiting to move as soon as the fight began. The other two chatted, with Kaylee wishing them luck, and Sophia melting down on her. The little one promised swift retribution for the popstars popularity and easily seethed at her as though Kaylee was at fault. It was almost creepy how quickly she changed moods when Sophie turned towards the Judoka and tried to play friends with her. The emerald eyed warrior simply stared at her with her strong gaze, watching for any tricks Sophia might pull to get an early advantage in the fight. Sophia was trying to butter Harumi up, or at least, that was how she came across to the Judoka.

"That's close enough."

Harumi's tone was flat, but serious. Her eyes cut through the young girls forced charm and eyed her with a sense of curiosity. Normally, she might have given the offer of friendship a chance, but the situation demanded caution. Harumi wanted an interesting battle, and as fair of a fight as could be manage. This whole match type was alien to her, and she wanted to experience it a little bit before it fell apart.

"Thank you for your kind words, Sophia, but it would be best if we maintain some distance. We wouldn't want anyone to be struck before the bell is rung, after all."

Harumi would look over towards Kaylee, observing her from head to toe. Silently, she judged her form and physique, wondering how she fought in combat and how she may fair against two opponents.

"Kaylee Day, was it? I heard of your previous match with the boxer. It sounded rather impressive. I look forward to seeing how you deal with two foes, instead of just one. With no quick roll up pins, I'm sure we will both get to see your very best performance in a long while."

Tarantulust




Posts

: 1608


Join date

: 2018-04-18



The outburst from Sophia got a lifted brow from the social media star, a faint smirk forming at the corner of her lips. As she prattled on, Kaylee let her about her head off to the rising tide of boos raining down on her from the stands around them. She couldn't help but see the petite girl as some yappy little chihuahua, barking at the big dogs. It would be almost cute if she wasn't so volatile.

The blond idly twirled the microphone between her fingers, resisting the urge to roll her eyes at the complete about face when Sophia addressed Harumi. It was so transparent the girl might as well have been made of glass. She had considered doing something similar, truth be told, finding common ground with the little mutt to team up on the martial artist… but after this display she was almost certain she would do better on her own and not play a hand so openly.

Her eyes shifted to Harumi, giving the woman a smile so practiced it came across perfectly genuine. A bit more of a subtle jab. Funny. Either she had seen the last match with Cicilia or heard about her stolen win. Either way, she had beaten the boxer and that was all that really mattered to her. Microphone in hand, she used it to her advantage to drown out any more back and forth between the three of them.

"Unlike other actresses you've fought, I have the chops in and out of the ring. Last one gave you a pretty hard time if I recall." Kaylee tapped her chin with an innocent smile, cutely pretending to recall the details of Harumi's match with Mistress Paige. "Buuuut… while people like her are on the decline, my performances only get better. Hope you hit harder than your verbal jabs or this might not be much of a con~test~"

Kaylee popped the microphone up onto the tip of her finger, balancing the device with relative ease as she walked to the ropes to gently toss it down to a member of staff on the outside. The crowd was ready to see these three year each other apart. She turned, leaning into the ropes to look between the two women and await the bell. She was in no real rush after all.

As the bell rang, she was already in motion. Not to rush either woman, no, she had already dropped down to the mat and rolled under the ropes to make a hasty retreat. What might have been considered an act of questionable cowardice however was quickly brushed aside as she backed her way to one of the ladders placed along the outside, getting it up to start dragging it towards the ring. Apparently she wanted to ramp things up fast. With a grunt, she lifted the top of the ladder high enough to get it under the bottom rope and shoved it inside along the mat for either of the other woman to use as they wished.

Yori




Posts

: 4566


Join date

: 2017-11-19



Kaylee had given Sophia an impossible choice. Attack the beloved blonde she instinctively hated or... Go for glory? After just a moment of hesitation, she could not help but go for the case. It's sparkle and promise of title belts was far too alluring.

Without a second thought, she rushed past Harumi and began clumsily setting up the ladder. Because of her small stature, the slender girl had some trouble lifting the heavy metal ladder. Because she had never needed to use a ladder in her life it took her an extra few seconds to figure out how it worked. With the ladder finally standing in the middle of the ring Sophia exhaled proudly. "Not bad... Wait a minute...wasn't there a third girl in this match? Oh no... She's right behind me! Isn't she!?" Sophia nervously turned away from the ladder to face the likely powerful offense of the martial artist.
_________________
Howdy i'm WrestleMind and there's nothing i appreciate more than honest feedback and discussion. Wanna tell me I suck? You would make my day!
Bio Link

WrestleMind




Posts

: 844


Join date

: 2018-06-30


Age

: 27


Location

: North America, East Coast.



The Judoka listened to Kaylee Day's retort, and when the so called "Pop star" seemed to try and poke Harumi to get a reaction, Harumi just stared at her. Truth be told, she didn't really understand what she was saying, or at the very least didn't get the insult hiding in the words. Mistress Paige was a formidable foe, and there was no shame in admitting such a thing. It was an exhilarating, action packed battle of wills that Harumi cherished as a learning experience. Despite Kaylee's intentions, Harumi began to wonder if she had just been given a subtle clue.
Kaylee had walked into the ring and noticeably inspected both of her opponents with a prying eye. It was quick and subtle, but overall noticeable. She acted like this were the first time she had ever seen Harumi and Sophia, but the teal attire woman had her doubts from the start, and the woman's strange statement gave credence to those doubts.
Harumi's match with Mistress Paige was her debut. A new competitor against a still relatively unknown fighter. From Harumi's understanding, it was indeed televised to any one who wanted to tune in. However, it only had one airing on local television, and the full recorded match was buried under multiple pages and tabs in the AFW website. The chances of any one really knowing Harumi from that match of all things were rather low…unless the person was intentionally digging into her.
It didn't seem too farfetched. Why wouldn't this woman look into her opponents? It could give her an edge she may not have had otherwise. Harumi had to rely on what she heard about her competitors around the locker room, but Kaylee or Sophia could both have a number of connections to caches of information. It made the silent woman a bit self-conscious.
By the time the bell rang, there was already movement. Harumi had been eyeing little Sophia, wondering what she would attempt in the situation. When her emerald eyes went back to Kaylee, she was surprised to see her already outside of the ring, lifting up a ladder and shoving it into the ring before the match had even hit the minute mark. Her plan must have been having Harumi and Sophia fight each other, then attack when the two were weak. A decent plan, but one Harumi would foil. Incapacitating Sophia shouldn't be a difficult task, and it would force Kaylee to get back into the fight.
Well, since she is out of the ring, I guess I better focus on-
Harumi didn't even finish her thought before Sophia darted past her like she wasn't even there. The little fighter pounced on the ladder like a cat with yarn, and went straight to work constructing her road to victory.
It was…honestly a rather pathetic sight. Harumi couldn't help but watch with a heavy heart as the Sea Striker grapple with a basic ladder. The little woman struggled lifting the heavy and awkward metal furniture to the point that Harumi silently walked over towards her and wedged her foot between the floor and the ladder. As Sophia tugged, Harumi lifted her foot to subtly help her pull it towards its full height. Sophia looked so please when she got the ladder right-side up, and set to work properly building the supports. It would be a good few seconds before she had finally accomplished her task, Sophia looked at it with pride, practically glowing after achieving victory over a ladder. She was like a puppy who bumped its head chasing a ball, happy it achieved its goal despite the embarrassment.
Finally, the fact she was in a match with three people seemed to drill its way into her head. Sophia spun around, terrified she had let he guard down around a foe. Sophia had been so focused on Kaylee and the ladder, there was no room for the martial artist behind her. However, when she looked at Harumi, the Judoka just eyed the girl with a sense of pity and an expression that was trying to be kind. Harumi wasn't shy of taking down foes with their backs turned, but with Sophia being so small, and so very sad, she knew it would just give her a pit in her stomach.
"
Um
…Did…did you hear the click?"
Harumi pointed towards the ladder's hinges, careful to remain a few feet away from Sophia.
"If you don't hear the click, that means the safety hinges haven't locked in, and if the ladder falls, it could crush your fingers severely. Losing a finger for a match is hardly a fair exchange."
Harumi's tone was strict, but there was a sense of compassion deep inside. There was no reason anyone needed to be seriously injured in this battle, no matter what would come from this fight. She wouldn't let the Sea Striker's greed cost the girl her own safety, despite them being foes.

Tarantulust




Posts

: 1608


Join date

: 2018-04-18



In a standard triple threat match it was a gamble to extract oneself from.the fight early on. It came across as the mark of a coward, one who wanted to have the other two opponents Duke it out while remaining safely outside the action. With no disqualifications though and no real agency, those two wrestlers could easily decide to team up against the fleeing person. Here was different. You could win without ever really fighting, that little caveat did a great deal to secure her safety. One of them giving chase to her allowed the other to make the climb for the briefcase. It all came down to one thing…

Trust no one.

Kaylee had however steered the crowd away from condemnation for her quick removal from the ring under the guise of stoking the flames of the match. Adding a ladder got her a large cheer. As she pulled out another to shove it under the ring ropes she had them eating out of her palm while stalling so the hungry lions in the ring could tear each other apart. The problem was… they weren't. Yet.

While Harumi was concerned with ladder safety of all things, that left the social media star the responsibility to get things rolling properly. Sophia was an opportunist. She knew this from watching some of her older matches. All she had to do was give the girl an opening, because one on one, Harumi would likely throttle her.

Crouching down to remain out of sight, she rooted around underneath the ring for something less cumbersome than a third ladder. It hadn't taken her long to find a folded metal chair, a wrestling stand by that would serve her well. Kaylee took careful note of a few other weapons lurking down below as well, in case she needed another one in a pinch. She craned her neck, peering into the ring to take note of where Sophia and Harumi were still before ducking down again.

The blond remained low, moving covertly around the ring from one side to the other while clutching the legs of the chair. Once she had rounded the ring to be on the side that had Harumi's back to her, she rose up again. Bracing her boots, she swung the chair back before hurling it forward, sending it spinning like a discus into the ring at the back of Harumi's legs, trying to give Sophia a chance to gang up on the martial artist.


Yori




Posts

: 4566


Join date

: 2017-11-19



Page 1 of 5 • 1, 2, 3, 4, 5
---
Permissions in this forum:
You
cannot
reply to topics in this forum