Who is online?
In total there are
24
users online :: 2 Registered, 0 Hidden and 22 Guests :: 2 Bots
LilyStar
,
skip-stop
Most users ever online was
418
on Tue Jul 30, 2019 9:51 am
Champions & #1 contenders
fraction match wanted
Tue May 23, 2023 6:46 pm by Rohi Yamin
Comments: 1
Tension Match Hunt
Fri May 19, 2023 9:50 pm by GrandAkumaShogun
Looking for matches for my boys
Takeichi Mori
Takeshi Kawai
If anyone is interested feel free to hmu. ty in advance to anyone who responds.
Comments: 1
Looking for Friction Hentai debut match
Tue May 23, 2023 8:50 pm by SigmaMorgan
Comments: 3
Page 1 of 10 • 1, 2, 3, 4, 5, 6, 7, 8, 9, 10
Preceded by:
SS 19 MITB Final - Sophia Salt vs. Kaylee Day vs. Harumi Hazama
Followed by:
SS 19 Closing Ceremony
Alison Seong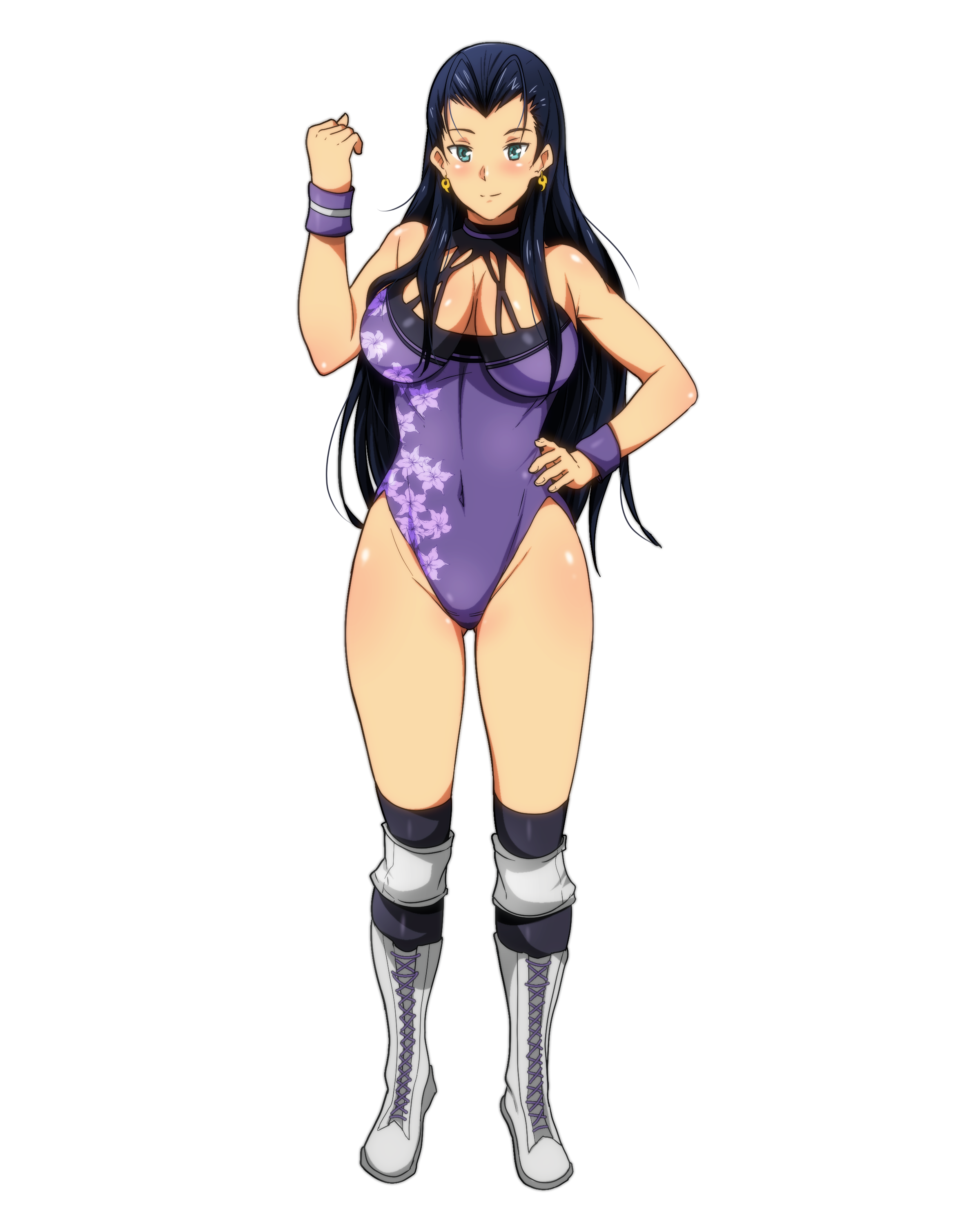 Vs.
Adrian Kytes
Match Type: Standard match
Winning Condition: Pinfall, submission or KO
_________________
The new and improved: Kelsea's Karacters
Spotlight
characters:
Prepare your face for ThE BRaT PaCK
Despite being back in her home country, getting the match she had felt she deserved for years and looking at the new Pokemon leaks for Sword and Shield, Adrian Kytes was in a foul mood as she strapped on the last pieces of athletic tape. This was the biggest match the brunette had gotten for over five years and to say things were getting to her would be an understatement. Nerves and Neuroses were running rampant, but as Gwendolyn found out: just because Adrian might have gone twitchy didn't make her any less dangerous of a foe, or to be around in general as various staff members would attest. "Any means necessary..." She muttered to herself, pulling on the last piece of her new attire and setting out for the ring.
Gone were the wailing guitars of her old theme, instead replaced by the pounding Elctro music of the Bloody Beetroots as she made her way to the ring in a haze of strobing lights shooting up into the California night sky
"Introducing first, the challenger,"
the announcer began, trying to make herself be heard over the music
"From Philadelphia Pennsylvania, weighing in at one hundred and thirty seven pounds. She is the Hardcore Anime: the AFW OG, the Innovator of Violence, she is ADRIAN KYTES!"
she screamed as Adrian leapt up to the top rope, trying to find a strange calm in an arena full of chaos. A Chaotic place for a chaotic person, but this time not a cheering one. Despite the nominal home field advantage, the response had been decidedly mixed ever since she'd snapped against Gwendolyn. The highly strung high flyer was quickly becoming a controversial figure through her actions, even more so than her opponent who'd merely committed the crime of beating everyone that people cheered for.

kerflubble




Posts

: 7329


Join date

: 2011-04-25



Alison sat in the back, taping up her wrists as she looked at the World Championship sitting in front of her on a separate chair. She was told that she was going up against a dangerous foe, Adrian Kytes, a long runner in AFW who has recently begun on a vicious campaign of violence en route to this collision at Summer Splash. Alison wasn't afraid of some nut who snapped for whatever reason. She stepped into the ring with far more violent and frightening figures of AFW legend and was craving her name through them, This Adrian was just going to be another name on her list as tore the tape to secure it around her wrist.
She grabbed the Friction World Championship and held it to her side as she made her way out of her locker room, the ringside hands and other staff cleared away from her as her own nasty attitude and ruthlessness had garnered a notorious aura around her that kept most people away as she made her way to the ramp as her theme played on the speakers.
Pledge of a Demon raged through the arena, red lights flashing in tune as Alison stood in front of the minitron, her silhouette and the Championship at her side standing in front of the lights before they brightened up, showing the Champion standing alone in the spotlight.
Spoiler:
She kept her eyes focused on the ring and her opponent inside as she began to slowly strut her way towards the ring, the Championship belt swaying with each step she took as she drew closer to the ring, taking her time getting there as she arrived on at the stairs.
"And introducing the Champion! From San Fransico, California! Weighting at one hundred and fifty five pounds, she is the AFW Friction World Champion, Alison Seeeeeeeeeeeeong!"
The announcer relayed through the microphone as Alison made her way up the apron, she would toss the belt into the ring before stepping through the ropes and stepping on the faceplate before she walked right up to Adrian, leaving the belt in the corner as she sized up her competition.

_________________
COME HERE FOR THE COLLECTION

OmegaVan0




Posts

: 9903


Join date

: 2010-07-05


Age

: 31


Location

: New Mexico



Adrian had only known Alison for about as long as her entrance and she already hated her, the way she just stomped over her own title belt just to get into the former cosplayer's face Oh you think you're really clever treating that belt as though it means absolutely nothing when the metal alone cost more than your boob job you have no idea what people have done and will do for that and you just act like it's a piece of garbage when it's MINE! she thought viciously, as though through power of glare alone Adrian would be able to put that rant into the Champion's head without moving her lips while Alison sized her up, probably noticing at least one twitch. The referee had the luckless job of scooping up the stomped championship, holding it up with the Korean woman's boot print now proudly displayed on the face plate while the bell was rung, signifying that the match was on.

Taking the initiative, Adrian reached up to grab one of Alison's long locks that dangled over her impressive chest and gave it a hard tug, trying to pull Alison's head towards her for a quick forearm smash to the face.

kerflubble




Posts

: 7329


Join date

: 2011-04-25



Adrian didn't need to talk to convey her feelings about the title that she worked so endless and made sacrifices just to get an opportunity at, Alison could see it all through her eyes as she let out a scoff and smirk. She's seen those eyes plenty since she won the title, those eyes of envy and resentment that Alison won the title in record time while most barely even got close to the title. The fact she was also disrespecting the title on a daily basis was also a sore note for many, Alison could only laugh at their scorn as she continued to prove that she was above them and the title that they so desperately wanted.

The belt was hung high, her boot print left on the face plate as more signs of disrepair and damage due to Alison's lack of care for the title was shown, along with the aforementioned boot print, the strap had noticeable patches of dirt on the leather and parts of the gold plating was dented from for callously tossing it around every day. Alison didn't even look at the title as she kept her eyes on Adrian, her smirk had upgraded into a full blown smug grin as she waited for the bell to ring.

The bell rang and not a second later did Adrian yank on her hair, pulling her head forward and right into a forearm to the face! Alison's head whipped back as she took a few steps back, grasping at her jaw before standing right back up. Pulling and pushing her jaw from left to right, the blow did hurt especially with the additional force of her head being yanked into the blow, but it wasn't the worst she's taken before as she turned back to Adrian with her smug smirk again.

"That all you got?" she let out, sneering at her challenger as she gestured Adrian to come at her, "Come on, bring something a little more hard hitting!"

_________________
COME HERE FOR THE COLLECTION

OmegaVan0




Posts

: 9903


Join date

: 2010-07-05


Age

: 31


Location

: New Mexico



While it wasn't the worst response Adrian could have gotten from what was a total cheap shot right on the bell, Alison smugly walking back in her face demanding another go from the brunette was not what the challenger wanted, her initial burst faltering as the Korean woman just walked off a heavy forearm shot.

But if more hits were what Alison wanted, more hits would be what the black haired woman got as Adrian reached up to grab her by the back of her head and pull her back into another forearm blow to the head, trying to give it enough force to keep the bigger woman reeling back to the centre of the ring instead of cornering the former cosplayer.

kerflubble




Posts

: 7329


Join date

: 2011-04-25



Alison was feeling good about herself, she was in full smug mode as she stood there waiting for Adrian to bring more fight to her as she was pulled forward again from the back of the head and right back into another hard forearm shot as the thunderous clap echoed out as Alison's head whipped back from the hit. Turning her head to soak the impact in her cheek, it was stinging like hell once again as Alison took a step back towards the center of the ring as she clasped at her cheek again, her smug smile still on her face as she flexed her jaw a few times to stretch the muscles.

She would turn back to Adrian and let out a scoff, it was the only acknowledgment she gave Adrian as she would take a step forward, winding up her right arm with her elbow pointed out, her notorious elbow of pain, as she tried to swing in for a heavier and more harder elbow smash aimed at Adrian's cheek!

_________________
COME HERE FOR THE COLLECTION

OmegaVan0




Posts

: 9903


Join date

: 2010-07-05


Age

: 31


Location

: New Mexico



Adrian knew that eventually Alison would get bored with not hitting back and she was sure that whatever the champ could dish out in the early going, she could take, she'd been through various hells as Hardcore Champion, what was one strike going to do to her?

A lot, apparently.

The brunette's head snapped viciously to the side as Alison followed through with the elbow of pain, her jaw feeling as though it should now be in the second row instead of still attached to the rest of her. Adrian wanted to turn back and walk it off much like Alison had done but for now her arms were gripping tight on the top rope and her legs weren't obeying commands such as "Stop being useless jelly and stand up straight!" Leaving Adrian hanging over the top rope for a few crucial seconds in the early going.

kerflubble




Posts

: 7329


Join date

: 2011-04-25



With a thunderous blow, Alison's elbow connected with her opponent's jaw that sent her staggering off to the ropes and left her there hanging across of it. Alison continued to smirk as she advanced to her challenger, reaching forward to grab on to the brunette hair and pluck her right off of the ropes. Keeping a tight handful of the hair, Alison forced Adrian to look at her face to face. All she showed was her smirk, she didn't need any words to convey her feeling of arrogance and control.

Pulling Adrian around, she would attempt to grab her neck with both hands as she looked over her shoulder to the other side of the ring before taking a step and attempted to simply toss Adrian across the ring to further show off her strength!

_________________
COME HERE FOR THE COLLECTION

OmegaVan0




Posts

: 9903


Join date

: 2010-07-05


Age

: 31


Location

: New Mexico



Adrian knew that since the first thing she did when the bell rang was grab at Alison's hair she probably had this coming, didn't stop it from sucking when the stronger woman grasped a fist full of hair and started yanking the staggered brunette about, it was just something she had coming to her. The blatant choke however, was not.

The former cosplayer barely had time to let out a gurgle before she was launched halfway across the ring with one smooth motion and landed in what was politely described as a heap. At least she was no longer feeling the effects of the elbow to the face as she staggered back to her feet... or much of anything really.

kerflubble




Posts

: 7329


Join date

: 2011-04-25



Page 1 of 10 • 1, 2, 3, 4, 5, 6, 7, 8, 9, 10
---
Permissions in this forum:
You
cannot
reply to topics in this forum