Who is online?
In total there are
74
users online :: 1 Registered, 0 Hidden and 73 Guests :: 3 Bots
Tarantulust
Most users ever online was
418
on Tue Jul 30, 2019 9:51 am
Champions & #1 contenders
Looking for fun Fights
Tue Sep 27, 2022 5:34 am by Leon564
Hello folks! Putting it out that I'm available to discuss matches for either James or Melanie.
If you are trying to find their profiles you can use the character search and type in the following;
James Elforn
Melanie L'belle
------
If it's for an author of my name tag then that's me! You're free as well to throw me a friend request on Discord since I'm not in the Discord server at this time.
Leon564#4514 (Discord)
Thanks for your read and have a great
[
Full reading
]
Comments: 0
Page 1 of 9 • 1, 2, 3, 4, 5, 6, 7, 8, 9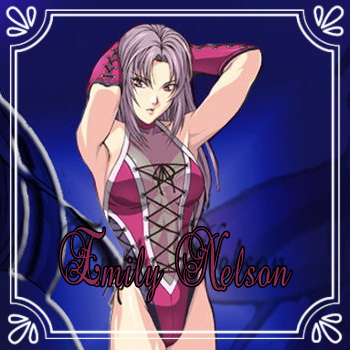 -VS-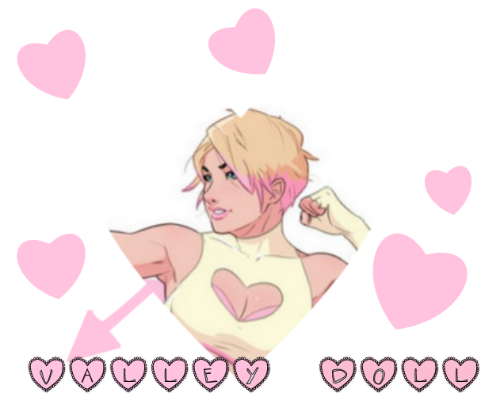 Match Type:
Falls Count Anywhere
Victory Conditions:
Pinfall, Submission, or KO. No Count Outs, Victory Can Be Achieved Anywhere
Victory Stipulations:
The winner will either become or stay the Entropy Champion.
------
Valley stood in the ring, waiting, having just accepted Emily Nelson as her opponent. Now came the hard part, the part that made her nervous - while she could choose any challenger she liked, that challenger had the right to pick any match she wanted.  While she thought of herself as a well-rounded sort of wrestler for the most part, there were areas that Emily could certainly beat her in. In particularly, a Submissions match would favor the Scot. Not only were they her least favorite moves, but her body still carried the lingering pains from Lea, and the wrong sort of hold could exploit them with ease.
Fortunately, Emily lived up to her name as the 'Noble Fighter'. A Falls Count Anywhere match worked just fine for her, enough to make the match interesting in unique without having to worry about the chaos foreign objects could bring. It would come down to their skill, ultimately. Nothing more, nothing less. Exactly how it should be.
"You want the people to get an up close and personal view of me kicking your head off?" She handed the belt off to the referee and stepped back, giving Emily some space in the center of the ring. "Works fine for me. Let's go!"
She'd already got the time reserved for a match and they were both dressed for it, so there was no reason not to start now. Just one of the perks that came from having a belt around your waist, Valley had found.
_________________

acuyra




Posts

: 19142


Join date

: 2014-02-14


Age

: 36


Location

: Charlotte, North Carolina, WOOOO!



Although she was trying hard not to show it, Emily's heart was racing as she saw Valley back up. After battling in one-off matches for so long in the AFW, she was finally here, battling for a title match against one of the best competitors on the roster. It was everything she had been striving for up to this point, and now a belt was finally within reach.

Bursting into a run, Emily slid under the ropes and hopped to her feet across from Valley. Staring Valley down, Emily kept her distance, locking her eyes with the American as, around them, the audience buzzed with excitement.

And then, finally, the bell rang.

Hopping on her feet as she circled Valley, she stared her down, watching her movements, and particularly trying to see how she was holding up-- after that last, brutal match against Lea, after all, Valley still had to be sore. Edging closer, Emily raised a hand out to initiate a lockup challenge. "Shall we?"

Underdog21




Posts

: 6079


Join date

: 2008-04-26


Age

: 36



Valley moved in tandem around the ring, keeping pace with Emily, eyeing with a studied gaze.  She was a fair bit taller than Valley, though she had a slim build, not as overly muscled as some of the league's bigger bruisers. Whether that was a good thing or a bad thing was up to debate - she would enjoy a speed advantage, like she typically did, but not by too much, and Emily would certainly have her beat when it came to upper body strength, at the minimum. Those legs looked formidable, too - the Scot shared her taste in legholds, if she remembered correctly.

This was the woman who'd beaten Natasha Han long before she had. Granted, the Natasha Han of those days was different than the one she'd faced, but even so, it bore consideration. Especially as the Wrestle Angel ceased circling and started to come her way, practically radiating eagerness. She had the same look Lea had, the same one Valley herself had seen in the mirror before Avalanche.

Hunger. She wanted the belt. Bad.

Chewing her lip, Valley came in close to Emily, mirroring her stance as they neared. The Noble Fighter asked a short question, and the Slamazon gave a short answer. "We shall."

With that, she threw herself into the lockup, lowering a bit as she pushed forward to see if a smaller base could give her some ground.
_________________

acuyra




Posts

: 19142


Join date

: 2014-02-14


Age

: 36


Location

: Charlotte, North Carolina, WOOOO!



Right at the outset, the audience could see the physical difference between the two wrestlers. Emily was taller, and looked slightly more powerful, though not by much. Whereas Lea had come at Valley with a seeming eagerness to destroy her, though, Emily seemed more calm and measured in her approach. Tension built as the two beauties circled each other, before closing in for a lockup.

Emily tensed, focusing her balance and strength in her middle body to brace against Valley's lunge. The two pushed and twisted against each other, teeth gritted, as they met in a straightforward lockup. As much as Valley pushed her, Emily was determined not to be driven back, and held her ground...though Valley did force her to place a boot back, to brace herself a little more firmly.

Biting down, Emily pushed back, trying to see if she could force Valley back. At this stage, battling for dominance. If Emily could force Valley back, then she would keep driving her back until she forced her back against the corner post, after which she would graciously step back...otherwise, she would take matters into her own hands, spinning to the side and snagging Valley in a side headlock takedown!

Underdog21




Posts

: 6079


Join date

: 2008-04-26


Age

: 36



Valley's feet slammed hard into the canvas as she jockeyed for position with Emily, getting a good sense of the strength her opponent could bring to bear. Maybe not quite as strong as Natasha had been, but close, close enough to be a real danger when it came down to it.  She was managing to bring the Scot's forward march to a standstill, but only that and no more. Valley wasn't going to gain ground, not like this, and it was only a matter of time before the Wrestle Angel had her way.

At the rate things were going, she would've ended up on the ropes eventually, but it seemed like Emily had other plans. With the practiced ease that only came from hundreds of matches, Emily snatched Valley's skull and shoved her into a tight headlock, then brought her to the floor with a swift takedown. Good moves, smart moves. Keeping her grounded was always the best strategy against the Slamazon. Emily either knew that going in or her instincts told her as much.

Valley wasn't going to take it without an answer, though. She'd been on the mat for all of one second before she raised her legs, opened them up, and tried clamp down on Emily's throat with a headscissors, looking to pull off the violet vixen and bring her to the mat.
_________________

acuyra




Posts

: 19142


Join date

: 2014-02-14


Age

: 36


Location

: Charlotte, North Carolina, WOOOO!



The Slamazon reacted quickly, Emily had to give her that. One moment Emily had her, and was grinding her face between the mat and her chest in a side headlock. The next, those legs of hers were suddenly around Emily's throat, and she was one her back, pawing at Valley's thighs as she found her head trapped in a scissor. A classic counter, and not a bad one at that.

Holding her breath rather than waste it in this scissor, Emily rotated her body, moving to get to her knees, and would focus on pressing her palms down on Valley's knees to get her head out of the scissors. Upon managing that, she would punch out at Valley if the other girl was trying to lean up at her, before standing up, yanking on one of Valley's boots to tilt her onto her back, and delivering a simple but effective stomp to the other girl's midsection to stun her.

Underdog21




Posts

: 6079


Join date

: 2008-04-26


Age

: 36



Valley clamped down hard on the scissor, flexing, pulsing, grinding away at Emily. Sure, it was unlikely she'd get a submission this early and even more unlikely that she'd score a knockout, but either way, she was happy to have the advantage, momentary as it likely was.  If nothing else, she was sending a message to her foe - a less experienced wrestler would've floundered in that side headlock, but Valley countered it as easy as breathing, just as Emily likely would've in the reverse position. This was an A-Game sort of match.

"Like the view?" She only had time for that one, quick quip, before Emily went about the business of getting her head free. Valley tried to fight it, tried to hunker down on the hold, but her opponent was about to rotate around before she had the chance, managed to just pop her head free of the leggy prison. Valley started to reach up, grabbing for Emily's hair, but a punch put that on hold. She managed to get her arm down in time to block it, but the blow still put her flat on her back for a second.

A second was all  Emily needed, too, grabbing hold of the ankle before Valley had a chance to roll away. A hard boot crashed into her stomach  soon after, driving out wind from the Slamazon's lungs, striking deep through her toned abs.

As much as it hurt, though, she knew it would only get worse if she didn't escape Emily's grasp. Wanting to use her hold against her, Valley drew her legs in, bringing Emily along with them, shot them out like a spring, using all of her lower body power to push the Wrestle Angel away. It probably wouldn't hurt her much, but if it gave Valley enough space and time to get back to her feet, she'd be content.
_________________

acuyra




Posts

: 19142


Join date

: 2014-02-14


Age

: 36


Location

: Charlotte, North Carolina, WOOOO!



The stomp was brutally effective, knocking the air out of Valley's lungs and leaving her hurting and breathless. B7t it didn't leave her defenceless: Emily discovered as m7ch when Valley's legs kicked out against her midsection. It wasn't as powerful as it could have been,  but it was enough to drive Emily back. Around them, the audience clapped at Valley's escape, and at the initial exchange of moves between these two lovely ladies.

Brushing her hair out of her face, Emily circled, graciously waiting for Valley to start standing again. "Not bad," she breathed, before darting in for a lockup again. This time, though, she wasn't interested in a simple contest of strength: darting sideways, she would try to snag Valley in a half nelson to put pressure on her arm, and also to see how she would react...

Underdog21




Posts

: 6079


Join date

: 2008-04-26


Age

: 36



The audience was giving her praise for the escape, but they hadn't realized how close she'd come, there. While Valley could handle herself on her back, Emily's superior technical skills would give her the edge if things went to the floor. On her feet, she could pepper her opponent with kicks and flips and outmanuever her and leave her dazzled. On the floor, things would grind to halt, and Emily could dictate the pace.

Stay standing. Stay alive.

Valley used the momentum from the kick to propel herself backward, rolling off her shoulders and making her way back to her feet in one smooth motion. Her feet had only just touched the ground when Emily moved in with the lockup, then wrapped her up from behind with, well…

"Emily Nelson. Half-nelson." Valley had a gruff laugh, even as she struggled in the hold. "Ha. I get it."

Despite the joke, whether intentional or not, the move was serious business, keeping Valley locked down, and she knew it would only get worse from there if Emily was given a chance to work. It needed to be shut down.

Valley tested out the hold's strength for a moment, getting a feel for it, before she reached up with her spare hand and tried to grab Emily's head from behind. From there, she'd drop hard to her knees, jerk her upper body forward, and try to pull the Scot over her shoulder with a snapmare, hopefully freeing herself in the process.
_________________

acuyra




Posts

: 19142


Join date

: 2014-02-14


Age

: 36


Location

: Charlotte, North Carolina, WOOOO!



The two of them were locked up again for only a pair of scant seconds before Emily was behind Valley, wrenching the other girl's arm behind her back and twisting it painfully. This early in the match, she didn't expect the nelson to do much, but it did put Valley on the defensive...and, hopefully, it would wear her arm down further on into the match. She felt Valley tense under the hold, and couldn't help but smile a little at her opponent's remark. "Want me to try a full one?" she replied as she kept Valley's hold locked down. "It's a favourite of mine."

She was, in fact, just about to grab for Valley's free arm when her opponent reached back, grabbing the back of her head. The next thing Emily knew, she went flying head over heels, before landing with a crash on her back. Emily grunted loudly from the impact. It was a good counter, she thought passed the stinging pain, but not one powerful enough to stun her this early in the match.

The moment Valley grabbed her, Emily would have tried to keep a hold on Valley's arm: if she was still holding it by this point, then she would yank down, trying to snap her legs up around her opponent's head. Even if she had lost the arm, however, she would still (gingerly) try to roll her body back and kick her legs up, hoping still hoping to snap her legs around her opponent's head or chest and drag her down to the mat. 

If she managed that, then she would almost nonchalantly brush her hair back, repeat Valley's earlier question of "Like the view?", and then squeeze and show the American what a real scissor was.

Underdog21




Posts

: 6079


Join date

: 2008-04-26


Age

: 36



Page 1 of 9 • 1, 2, 3, 4, 5, 6, 7, 8, 9
---
Permissions in this forum:
You
cannot
reply to topics in this forum