Who is online?
In total there are
43
users online :: 3 Registered, 0 Hidden and 40 Guests :: 2 Bots
anon4you
,
KillerV
,
MAR_1992
Most users ever online was
418
on Tue Jul 30, 2019 3:51 am
Champions & #1 contenders
Looking for fun Fights
Mon Sep 26, 2022 11:34 pm by Leon564
Hello folks! Putting it out that I'm available to discuss matches for either James or Melanie.
If you are trying to find their profiles you can use the character search and type in the following;
James Elforn
Melanie L'belle
------
If it's for an author of my name tag then that's me! You're free as well to throw me a friend request on Discord since I'm not in the Discord server at this time.
Leon564#4514 (Discord)
Thanks for your read and have a great
[
Full reading
]
Comments: 0
Page 1 of 7 • 1, 2, 3, 4, 5, 6, 7
-VS-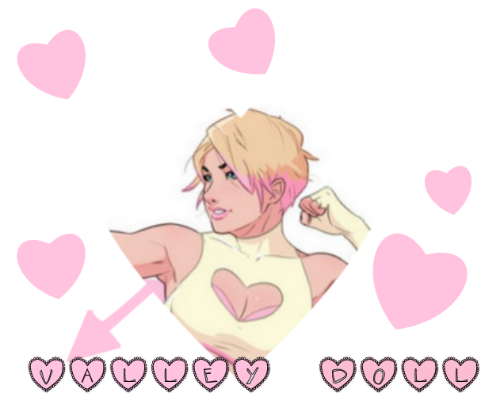 Match Type:
Submission Match
Victory Conditions:
Victory can only be obtained by making your opponent submit.
Victory Stipulations:
The winner will either become or remain the Entropy Champion.
Continued from
here
...
Valley wasn't sure what she was expecting Ava to pick, but she had to admit, a submission match wouldn't have been on her top ten list of guesses. She kept her face stalwart, cool as ice, but inside there were some seeds of doubt beginning to take root.
While she knew quite a few submissions, there was a marked difference between executing a move in practice and winning a match with it. She had her figure-four headlock, and she'd won a match with that...by knockout. Come to think of it, Valley was having a hard time remembering the last time she had actually made an opponent submit. In the AFW or anywhere, for that matter. And if Ava was confident enough to request it as a match, well…
Valley straightened up and shrugged, doing her best to ignore the worried murmurs from fans who were likely having similar thoughts. She was the champion. If she couldn't adapt to changing conditions, she didn't deserve the belt. "It'll be nice to have a match that stays inside the ring for once, sooooooooo...you're on." She chirped, and the audience immediately cheered. Stranger or not, they were always happy for some action. "But when your bones are aching a few weeks from now, remember - you asked for this."
With the challenge formerly made and accepted, there was no need for any more preamble. Valley handed off her title to the referee, who moved to the center of the ring and held the prize up for all to see. Her own fans were chanting in full force, but she could detect a little more underneath - a small but distinct section was pulling for Ava, whether she was aware of it or not. She might've been new, but everyone loved a good Rocky Balboa situation. It would be Valley's job to disappoint them.
After a few quick stretches, she made her way out of the corner and started to stroll around the ring, only getting a few feet before the bell rang. The second it hit, she picked up the pace and skipped along in a circle, trying to force Ava to keep up if she didn't want to leave her flanks open. Valley wouldn't pounce for now - she needed to gauge this woman first, see how well she worked under pressure. Once she had good intel, she could work on scoring bigger moves.
_________________

acuyra




Posts

: 19142


Join date

: 2014-02-14


Age

: 36


Location

: Charlotte, North Carolina, WOOOO!



Ava laughed a bit at Valley's comment about having a match inside the ring. It wasn't a malicious laugh, but a friendly, jovial laugh that a friend would make at a joke. "Well, I'm glad to be doing something nice for you." She responded, smiling over at the Entropy champion. "Oh, I'm sure whatever happens will be well worth it." She would add, heading to her corner to stretch some before the bell rang.

To be perfectly honest, Ava had no idea how the crowd felt about her. It seemed some of them had softened to her by the cheers that the match was now getting, but she couldn't quite tell if they were cheering to see an underdog go from zero to hero, or if they were cheering to see the champ knock down some newcomer and put her back in her place.

Well, it didn't matter. By the end of this match she'd have her own fans cheering for her. Win or lose, she was gonna give it her all, and that's what really mattered, right?

Once the bell rang, Ava cautiously stalked out of her corner, watching Valley with a determined gaze to see how she opened up the match. When Valley began skipping in a circle, Ava felt a tinge of disappointment as the American played to her weakness from the get go. Ava would try to keep up with Valley's pace, but just couldn't move as fast as the champ, so she settled with taking up a defensive stance in a stationary position, turning herself to try and keep facing her opponent and not leave herself open to an attack.

veritech892




Posts

: 464


Join date

: 2017-03-19


Age

: 30



Ava had the right look for this, Valley would give her that much. She focused hard on those eyes as she circled around the ring, never breaking away from the gaze for long, and she liked what she saw. She was confident...or cocky, as some would've called it. Valley didn't see the harm, really. Wrestling revolved around taking chances and fighting for your spot. If you weren't at least a little cocky, it wasn't the right sport for you.

So Ava had the right mentality, but could she keep up physically? That was the question Valley sought to answer as she sped about the ring. The challenger was doing her best to keep up, but the Slamazon had some of the fastest legs in the league, and she wasn't one to be easily caught.

Wisely enough, Ava didn't even attempt to match her pace. Instead, Ava went on the defense, staying put near the center of the ring. Forcing Valley to come to her, making her commit to something that she would have to see coming - a smart move from the canny Canadian. In theory. In practice…

Valley lead her on for a little longer, tracing a ring around the younger wrestler. Without a hint of warning, she suddenly changed directions to throw Ava off, then leaped forward and lashed out with a quick shin kick, targeting the side of Ava's knee with the flashing blow.
_________________

acuyra




Posts

: 19142


Join date

: 2014-02-14


Age

: 36


Location

: Charlotte, North Carolina, WOOOO!



Ava did her best to keep turning to face Valley, not wanting to give her American opponent a chance to get in a surprise strike. Even holding her ground at centre ring though, Ava was having a hard time staying focused on the champ and was slowly making herself dizzy.

Damn, she was fast. If anything, Ava took some amount of satisfaction that she was sure Valley would have to break her circling and make a move eventually, no one could keep running forever. Or, she thought so at least.

And the Canadian would be correct in that belief, though not in the way that Ava had been hoping for. Following the blonde one way, Ava would lose her opponent for a moment as Valley suddenly shifted directions and rushed forwards, a move that the newcomer had thoroughly not been expecting.

Ava hardly had time to react before Valley was upon her, the newcomer would try to throw a punch at the champ's side as she bolted forwards. However, even if her punch connected she was too late to stop Valley and stumbled as she felt  a kick to the side of her knee, leaving her off balance and in danger of falling to a knee.

veritech892




Posts

: 464


Join date

: 2017-03-19


Age

: 30



Punch!

Ava was far from the quickest opponent Valley had ever had to deal with, but she had good instincts. As she moved in for the kick, the Slamazon was greeted with a punch that would've been hard to avoid the way she was coming in, despite attacking the younger wrestler's blind spot. Valley managed to twisted her body to the side and avoid it, but mostly because she was already turning that way for the kick. A little bit of luck and a little bit of skill, but too much of the former for her liking.

Regardless, the kick connected and did its work, staggering Ava and threatening to drop her. Since that worked so well, she didn't see the harm in piling on the pain - why kick someone once when you can kick them two more times?

Another kick, identical to the first, hit Ava again, not long after the first one. She brought that foot down fast, but before it even touched the ground, she was raising her other leg for another roundhouse kick, this time going for the Canadian's chest.

Kicks wouldn't win this match, but they'd certainly get her to where she wanted to be faster.
_________________

acuyra




Posts

: 19142


Join date

: 2014-02-14


Age

: 36


Location

: Charlotte, North Carolina, WOOOO!



Ava's head turned as Valley did, feeling her punch go wide from the champ. That was disappointing, though she refused to let it show on her face, doing her best to keep it the same determined look she had kept up since her intro.

The second kick did have an effect though, causing Ava to grit her teeth and stumble more, landing on a knee as she lost her balance. Looking up, she gritted her teeth as she saw Valley gearing up for a roundhouse kick and readied herself for an impact. She saw two outcomes to this, and neither of them were going to be fun.

She would go with the, hopefully, less damaging of the two. She threw her arms up before her chest, steeling herself for what was probably going to hurt like a son of a bitch, and would try to catch the kick. At the very least her arm would hurt like hell, at the worst she would fail horribly and get kicked onto her back anyways, but hurt her arm in the process.

But hell, she was hoping it would look impressive either way.

veritech892




Posts

: 464


Join date

: 2017-03-19


Age

: 30



That was good. Don't let the pressure get to you, Ava. Focus. Keep moving forward. Take enough small victories and you might just get the big one on top of it.

In the back of her head, Valley could hear the advice she would've be giving Ava if they weren't facing each other, if she was in the Canadian's corner instead of her face. There was loads of potential with this newcomer, she could tell, and it made her glad she'd been the one to answer the call, and not some weak little kawaii. She had good grit and instincts, that much was clear, and skills were starting to impress.

For instance, catching Valley's kick was a good move, the kind that requires good reflexes and timing. The only trouble was that the Slamazon knew immediately what to do against it - Ava had barely held her leg for a second before she lifted the other, swung it up, and tried to hit her with a quick enziguri kick to the face.

_________________

acuyra




Posts

: 19142


Join date

: 2014-02-14


Age

: 36


Location

: Charlotte, North Carolina, WOOOO!



Despite the pain rippling through her arm, Ava couldn't help but smile as she found Valley's leg caught in her grip. She would pull, trying to bring the champ off balance, and for a moment she thought she'd succeeded as she felt the blonde move. That was, until she saw the kick heading straight for her.

About a second later Ava found herself tumbling backwards, letting go of Valley's leg completely. She landed on her back with a sharp pain in her cheek. Well, that hadn't exactly gone according to plan now had it? This was just not working out for her, it was gonna be real hard to put Valley into a submission hold if she kept getting knocked around like this.

Accutely aware of how dangerous Valley was already, Ava would scramble back up to her feet, trying to stand before the champ could take advantage of her current situation. She was not looking forwards to finding out what Valley could do to her if she was caught prone.


veritech892




Posts

: 464


Join date

: 2017-03-19


Age

: 30



In a strange way, Valley almost wanted to thank Ava for grabbing her leg like that. It had been so long since she'd had the opportunity to do a classic enziguiri, and she was grateful for the chance.

It was also damned effective, cracking Ava in the back of her head and throwing the Canadian for a loop. Valley fell to the floor a moment after the impact and Ava fell a moment after that, though neither of them stayed there for very long. Valley did a kip up and rose to her feet in an instant, with the resilient Ava making her way back up in the next second. A little more irritating than her opponent likely realized, since the champion had been hoping to catch her with a submission move before she could rise.

Hopefully that wasn't a sign of things to come - longer matches and hardier opponent typically didn't bode well with Valley's crash-and-burn style.

For now, though, she was hot. Red hot. The momentum was hers and she aimed to keep it for the entire match if she could get away with. And what better to keep things moving than with a wrestling staple: the armdrag.

She moved in, grabbed Ava's arm, then fell back and twisted to the side, trying to send her flying with the armdrag. It wouldn't hurt much, but it would keep her foe off balance, make her more open to bigger things.

_________________

acuyra




Posts

: 19142


Join date

: 2014-02-14


Age

: 36


Location

: Charlotte, North Carolina, WOOOO!



Ava was starting to feel like she was in trouble here. So far Valley had held the momentum for the entirety of the match, though at least the Canadian had a good amount of stamina, and a high pain tolerance. Thank goodness for boot camp, eh?

Despite her fast recovery, Valley seemed to be there waiting for Ava as she bounced back to her feet. Turning to try and face the champ and put up some sort of defense, the pink haired woman found that it was already too late. The champ was already there and grabbing for her arm, and as Valley fell back, Ava couldn't put up a successful defense in time.

The Canadian was sent flying, stumbling across the ring from the American's armdrag. She was spending far too much of this match off balance and unable to properly dig in. She was going to have to do something, and fast to gain some momentum here. But for the time being, all she could manage was to come to a halt and try to face Valley before the champ rushed up on her again.

veritech892




Posts

: 464


Join date

: 2017-03-19


Age

: 30



Page 1 of 7 • 1, 2, 3, 4, 5, 6, 7
---
Permissions in this forum:
You
cannot
reply to topics in this forum