Who is online?
In total there are
29
users online :: 5 Registered, 0 Hidden and 24 Guests :: 1 Bot
HighFly
,
TiefBlau
,
Vcom7418
,
wrestleryu
,
Yori
Most users ever online was
390
on Tue Jan 02, 2018 2:02 pm
Champions & #1 contenders
Looking for a few matches.
Thu Mar 29, 2018 11:14 am by Yori
As the title suggests, I am in the market for a few matches, specificly for...
Luna
- Vampire themed wrestler who prefers to play with her food before she sinks her fangs in. Prefers no DQ or hentai stipulation matches. Preferred in a more dominant role, fills a more heelish role.
Reiko
- Punk upstart with more experience fighting in the streets than the ring. She takes part in hardcore matches primarily, using weapons far better than she can wrestling techniques. Strictly heel.
Leah
- …
[
Full reading
]
Comments: 6
A match for Brie.
Thu Apr 12, 2018 5:15 am by BootsForSpooks
A week ago, I made my own character named
Brie Schuhart
. I thought it would be best to post a notice here. I'd like to have an opening match with her.
I also understand that a lot of characters here have story lines. I'd like to start one for her too. Her opponent can lead to a romance, it can be something that turns into a grudge over time, or it can be something more complicated. Whatever the case, we can discuss. I'm open to a lot of things. We'll make it work.
[
Full reading
]
Comments: 5
Taking on a thread or two
Wed Apr 11, 2018 12:50 am by LtLukas
I don't really have a plan in mind. If you want to throw something out there, be it a storyline, match, or whatever, I am willing to entertain it. Let's talk about it.
Specifically, I have two ladies that I want to have a thread with:
The inimitable
Jessica Wright
. With her, I am leaning for some more hardcore stuff: no DQ, shit outside the ring, coffin matches. But I am willing to listen to anything that you want to try.
The lovely
Eka Guramishvili
. She has a new flag-based outfit. So maybe …
[
Full reading
]
Comments: 0
Page 1 of 10 • 1, 2, 3, 4, 5, 6, 7, 8, 9, 10


Cake Match
Win by Pinfall or Submission
The entire ring is covered with a giant cake.
[url=http://s1126.photobucket.com/user/armads89/media/NoelBirthday_zpsbfba1f5e.jpg.html:30l2ruo8]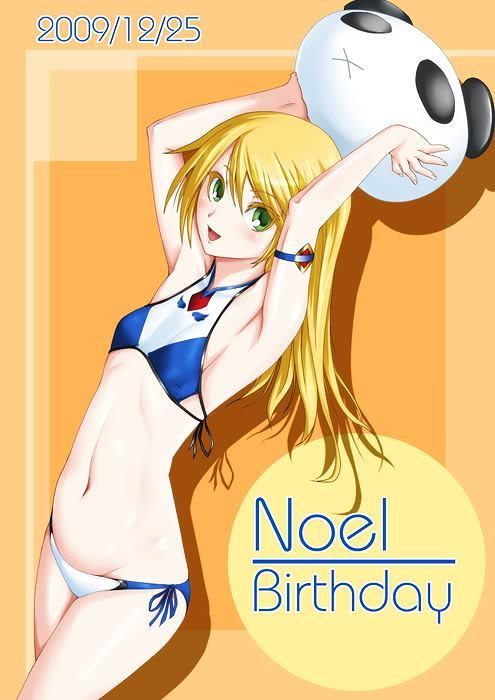 [/url:30l2ruo8]
Noel stood backstage adjusting her bikini as the stage hands told her not to wear her usual attire tonight unless she wanted to ruin it. Noel didn't know why they told her this but she went along with it either way. Noel soon stepped out into the arena to the cheers and catcalls of the crowd causing Noel to blush a little as she wasn't used to wearing her swimsuit in front of so many people. Noel just smiled and walked down to the ring trying to ignore the comments from the crowd but when she got to the ring she was shocked by what she saw.
Is that a cake?" Noel asked herself as she climbed up the steps and made her way into the ring. Noel soon found out that it was indeed cake as she sunk into it up to her ankles. "Man this is going to be a mess." Noel said to herself as she just stood in the corner as she treid to get used to the feeling of cake beneath her feet.

_________________
Characters

The Den
Himiko had been so eager to get into another fight that she had barely read the contract she had signed and now that she was finding out she was supposed to fight over cake, she was starting to have second thoughts. She would have probably refused to fight but she was too proud to back down from a fight, plus she really wanted to get a win. After her last fight and defeat Himiko had realized she needed to rely on something more than her instincts and physical ability if she expected to win, and she had started training for real, with actual wrestlers and all. Still she had serious doubts anything of what she had learned would be of much use fighting on top of a cake.
Himiko let out a sigh and put on her training swimsuit before going out into the arena. The place was packed and the crowd was loud and rowdy. Himiko tried to avoid making eye contact with the fans, blushing deeply as she did her best to ignore all the things they yelled at her. She walked down the aisle and climbed up the ring stairs, staying on the apron to look inside the ring. Yes, it was cake; chocolate cake in place of mats. It was full of cream for what she could see and the decorating said "For Noel and Himiko". Himiko frowned not finding it amusing at all and then she slowly slipped between the ropes into the ring, cringing when she felt how her feet sunk ankle deep into the creamy cake.
Himiko took a deep breathe as she tried to get used to the feeling of the cake tickling her ankles and only then she raised her eyes to face her opponent, looking at Noel intensely and with determination, having forgotten completely she was still wearing her glasses.
DING DING DING!
The bell sounded signaling the start of the match and the crowd roared anxious to see the two young girls covered in cake.
Last edited by 909 on Wed Aug 21, 2013 5:47 pm; edited 1 time in total
Noel watched her opponent enter the ring and she had to admit that she looked pretty cute. However, once the bell sounded Noel began to move carefully through the cake to try and get to Himiko. Noel was trying her best not to slip and fall face first into the sweet ring beneath her and she hoped that she would be able to get to Himiko before the girl got to her. "I hope you like cake as by the end of the match i am sure both of us are going to have had our share of it." Noel said to try and lighten the mood in the ring as the fierce glare of determination from Himiko made Noel feel a little nervous about wrestling this girl.

_________________
Characters

The Den
Himiko took a few steps on the cake, already hating how sloppy it felt on her feet and knowing that soon she was going to be feeling it all over her body. She stopped right before the center of the ring and looked at her opponent up and down; a cute slim blonde around her size that seemed to be as uncomfortable with the situation as she was. The blonde also seemed to be a bit nervous, or so Himiko guessed by how Noel tried to be awkwardly friendly. Himiko was very nervous too but she did a better job hiding it. She knew it was very important to never show fear and she tried to hide hers by acting tough and a little catty.

"I hope YOU like cake, Noel..." Himiko said, remembering the name written on the cake as she tried to act cool. "...because you are getting a bigger slice of it than me! All over the face!" she added with a determined look behind her glasses as she lowered her body into a fighting stance she had been practicing, looking like ready to pounce on Noel.
Noel was still feeling nervous and watching Himiko act tough really began to throw Noel off her game. "OH, yeah i think you will be the one with cake all over her face." Noel said as she scooped up some icing in one hand and tossed it at Himiko's face. "Take that." Noel would yell out as she struck the first blow of the match. "Now who has cake all over her face." Noel would say before sticking out her tongue at Himiko.

_________________
Characters

The Den
Himiko smiled noticing Noel nervousness; she thought it may pay off to keep teasing the girl to make it easier for her to win this fight. Himiko still thought she may end up this match retaining some sort of dignity, as in not being completely covered in cake, but Noel seemed to have other plans. Himiko's eyes opened wide when she saw Noel scooping the icing; she raised her hands but it was too late, the ball of cream flew past them and landed directly on her face. Unfortunately for Himiko, she was still wearing her glasses, so although no icing fell on her eyes, when she opened them she realized she couldn't see a thing.

"YOU!...." Himiko yelled, barely containing herself from insulting Noel. She quickly removed her glasses, thinking how she should have left them outside the ring before this started, and looked around, her face covered in cake save for the zone the glasses covered, not knowing where to leave her glasses, wanting so bad to pounce on Noel and make her eat all this cake. With her cute cake covered face blushing red, Himiko stepped back to her corner, trying to find a place to leave her glasses, while she kept an eye on Noel, who, without her glasses, looked like a blur of flesh and blonde hair to Himiko right now.
Noel couldn't help but giggle a little at Himiko's reaction. "Sorry i guess i should have let you take off your glasses." Noel said as she moved closer to Himiko while the girl moved to the corner to find a place for her glasses. "Don't worry after a bit all you will see is cake anyway." Noel would say as she would hop towards Himiko to try to grab the girl by her hair. Noel seemed to gain some confidence from Himiko's reaction to being hit in the face with cake and Noel figured she would up the ante a little. As she held onto Himiko's hair she would grab more icing before slamming it on top of Himiko's head to make a real mess out of the girl.

_________________
Characters

The Den
Himiko barely had time to leave her glasses in a somewhat safe and not so messy place before Noel jumped on her. She raised her arms but it was too late again to stop the blonde who grabbed her by the hair. "AIIGH! Let me go!" Himiko protested as she felt the pull on the roots of her hair but her rival had no intentions to do so, as Himiko soon realized. She tried to grab Noel's hands to stop whatever the blonde girl was planning, while she struggled to keep her balance in the messy and slippery cake covered mats, but that didn't stopped Noel from grabbing a good chunk of icing and slam it on top of her head.

"AAAAAGH!" Himiko yelled aloud hating the sensation of the cream messing up her lovely hair. "You bitch!" she hissed letting the anger get the best of her as she pushed herself against Noel, trying to wrap her arms around the blonde girl waist to tackle her down to the cake.
Noel couldn't help but giggle as she slammed the icing into Himiko's hair making a mess of the girls head. Noel would try to grab another handful of icing but Himiko never gave her the chance. Noel soon felt Himiko's arms wrap around her. Noel tried to stop Himiko from moving her but with the slippery cake beneath her Himiko easily tackled Noel into the cake causing it to splash all around Noel as Noel lay groaning beneath Himiko.

_________________
Characters

The Den
As soon as she felt how Noel lost her balance, Himiko regretted her decision to tackle the blonde. Even if she landed on top, Himiko knew there was no way to avoid ending up a complete mess if the had to wrestle on the cake itself. Any way it was already too late for that, the loud creamy splash their bodies made sent cake and cream flying all over the place. Now Noel's back was completely covered in cake, as were a good portion of Himiko's sides. The only way to avoid ending completely covered in cake, Himiko thought, was to stay on top, so she moved quickly, trying to straddle Noel and sit on the blonde's belly. "Let go my hair!" Himiko protested as she tried to push Noel's arms down.
Page 1 of 10 • 1, 2, 3, 4, 5, 6, 7, 8, 9, 10



Similar topics
---
Permissions in this forum:
You
cannot
reply to topics in this forum