Who is online?
In total there are
26
users online :: 3 Registered, 1 Hidden and 22 Guests :: 2 Bots
acuya
,
Harrier
,
Nelv
Most users ever online was
390
on Tue Jan 02, 2018 2:02 pm
Champions & #1 contenders
Group project deadline/presentation season
Tue Dec 04, 2018 7:21 am by Jaystar
Hey!
Just to update everyone I'm having threads with - right now I'm having a crazy couple of weeks with uni group project deadlines and presentations, so I have little capability to RP right now. Things should begin to improve by the end of the week though, so I'm expecting to be posting again by then!
Comments: 4
Matches Wanted!!!
Thu Nov 22, 2018 11:32 am by RadiantKarna332
So, it's been a while. I've been picking up my pace here in AFW, and now, I'm looking for matches. Here are some of the girls that need their own share of matches:
Chigusa Yuuki
Remi Tachibana
Yukari "Ao-Oni" Tooru
Vamp Suzumori
Tomoko Iida
You can check out my roster page to see other characters that I haven't mentioned here. If interested, feel free to PM me or DM me via discord. My name over there is KarnaKarna
#1166
. Thank you in
[
Full reading
]
Comments: 3
I have a pirate. Who wants to fight her?
Tue Dec 11, 2018 7:54 am by Alexandra
Comments: 0

Preceded by:
SS 17 Zoey Hamilton vs. Layla Vale (Lumber Jack Match)
Followed by:
SS 17 Hardcore Title Address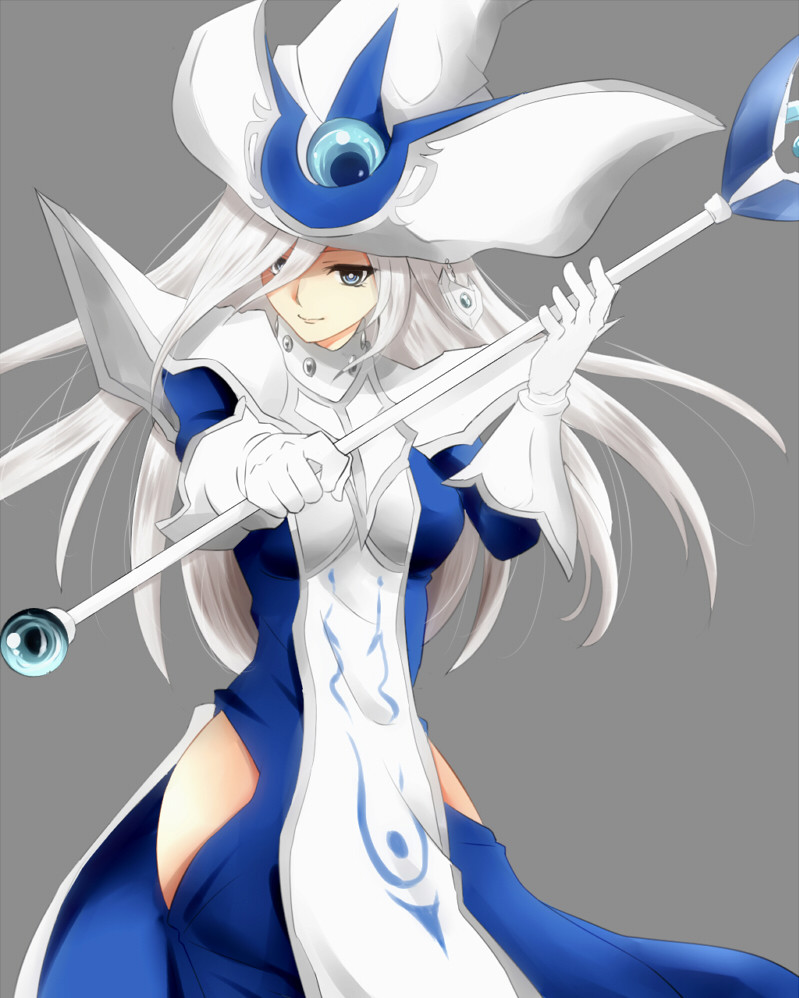 Vs.




Match Type: Standard Match
Winning Condition: Pinfall, Submission or Knock Out
_________________
Kelsea's Karacters
/
Desire's section
Spotlight
characters:
& of course
ThE BRaT PaCK



Posts

: 8217


Join date

: 2008-04-06



To say Videle was excited would have been the understatement of the year. She was practically jumping out of her skin. Imagine it, getting to make her AFW debut on the Summer Splash PPV! This was her ticket to the big time. All that stood in her way was Abigail, who seemed like a skilled competitor, but that wasn't going to save her from Videle's fists of fury! She wondered if it was too late to get fists of fury copyrighted. It would look awesome on the official Videle Diavola t-shirt. Pushing thoughts of future merchandising opportunities aside, Videle headed to the ring.

"Born for This" exploded on the loudspeakers and the young brawler made her way down to the ring, pausing now and then to slap hands with hands and shadow box, her hands moving faster then most could catch. She looked like the epitome of the determined fighter and fought the whole time to keep the smile from her face and look at least 'somewhat' intimidating. Her ring attire was simple and practical, black skintight shorts, a white sports bra-like top, boots and MMA style finger less gloves.

Videle climbed through the ropes and went to her corner, bouncing on the tip of her toes to stay warmed up and limber, eagerly watching for her opponent to make her entrance.


_________________
Want to role-play or set up a match? PM me and let me know!
Wrestlers -
The Barracks
Abigail...was a bit overwhelmed. This was the first time debuting in a PPV! These were the same type of matches that Cecilia Northman, Natasha Loclear, Minerva Larson, and all the other veterans fought in! To be participating in the Summer Splash...she never dreamed of it! But here she was, sitting in the locker room ready to head out in her usual attire before Manager suddenly popped out of the ceiling and landed on a bench.
"Heyo Abi! Nervous?" Manager asked with a smile as he looked up at the hole he made. Abigail wouldn't even be fazed by her manager's sudden appearance, practically used to his sudden appearing act by now. Abigail would sigh and try to keep a calm face towards him and reply, "Just a bit."
Manager smiled but would lean closer to the girl, causing her to blush as he was getting a bit close for comfort, and leaning towards her breasts! W-W-What was he doing!? She had a match to go to!!! But Manager would reel back and chuckle. "You're heartbeat says different," Manager laughed before eyeing her up, "Hey, aren't you going to get hot in that? I mean, you would normally sweat and stuff when wrestling, but you're also wrestling out in an open arena. The sun is gonna make you even hotter with all that clothes you're wearing."
Abigail nodded and understood where Manager was getting at but she didn't have any other form of attire unless...Abigail's eyes widened as she realized what Manager was gonna do and try to run out before Manager grabbed her by the back of her collar and smiled. "Ah ah. I don't want you to be getting a heatstroke out there Abi," Manager said, an uneasy aura surrounding him as Abigail whimpered like a puppy as she knew what was going to happen.
-----------------------------------------------------------------------------
Abigail's theme would start playing but she wouldn't appear. The crowd would become confuse by this and started murmuring, wondering what was wrong before her theme started back out and she stumbled out out wearing a towel over herself. The crowd would cheer for her as she nervously walked down the ramp while covering herself up with the towel. Abigail would finally manage to get to the ring before climbing in. The referee would ask for her to take off the towel but Abigail shook her head. After a few seconds of arguing, Abigail finally gave up and sighed. With her face completely red from embarrassment, she let down the towel to show off her gorgeous figure that was always hidden under her costume, in a red bikini!
Abigail's bikini!!!!:
The crowd would go wild as they saw the usually calm, cool, and silent white haired wrestler blush with embarrassment as they got to see her beautiful body. WHY DID MANAGER MAKE HER WEAR THIS!!!!!!!??????? Abigail would be holding her cheeks and shaking her head as she shook in her corner, completely embarrassed with herself as the crowd seemed to like her even more now that she was showing more skin!
But Abigail had to focus, smacking her cheeks and quickly her calm demanour returned back to her as she took up a stance and readied herself. She was in a match, and while wearing a bikini was certainly embarrassing, she couldn't let that get to her head. She looked at Videle and would completely focus on her, waiting for the bell to ring.
Of course, Videle had no idea just how embarrassing that last second change of attire must have been for Abi. All she knew was that the poor girl had turned red as a beet at the prospect of showing off her usually well hidden curves in a Pay-Per-View audience. The live crowd, at least, was highly appreciative.

"Hey, are you sick or something? Running a fever? I better not be contagious!" Videle waggled a finger at her in a mock scold, grinning playfully all the while. Then the bell rang, and suddenly the cheerful girl grew dead serious, her hands balling into fists.

DING DING!

Videle Diavola didn't waste a second, rushing out of her corner like a guided missile aimed straight for Abigail, her right arm raised to deliver a forearm smash just above Abi's breasts! There wasn't a great deal of subtly in her fighting style, just explosive movement and aggression. She certainly wasn't going to give Abigail time to adjust to her new attire.

_________________
Want to role-play or set up a match? PM me and let me know!
Wrestlers -
The Barracks
Abigail would puff her cheeks at Videle's taunt and calm down as the bell rung and would be impressed by her opponent's burst of speed. She knew this was Videle's debuting match so trying to learn her fighting style was rather harder than usual. But as Videle rushed to her corner, Abigail entered her Strategist Mode, time seemingly slowing down as her thinking process sped up to see what possible counter she could have. She would blush when she realized where her opponent was aiming and had to quickly turn her current situation into an advantage. She then recalled a similar situation that happened in the beginning of her match with Lucy Grange. Abigail nodded to herself as she prepared to jump as time started resuming again.

As Videle would get into distance to throw her punch, Abigail jumped backwards and showed off her skills and twirling in the air before landing on the top turnbuckle in her corner, balancing herself. As she looked down at Videle. The crowd cheered and some whistled as they got to see a better view of Abigail's butt as she stood tall and embarrassed on the turnbuckle. "Impressive speed Ms. Videle Diavola," Abigail complimented as she jumped off the turnbuckle, doing somersaults in the air before landing in the middle of the ring, "And a good swing."
Videle put all the strength and momentum that she could muster into that forearm strike, only for the blow to find nothing but empty air where her opponent should have been. She spun around, gritting her teeth in a look of annoyed frustration as Abigail landed gracefully on the turnbuckle, complimented her and flipped back to the center of the ring. 

OK. That was impressive. Was what she thought. What she said was.. 

"Don't be so formal. It's just Videle! Now, are you going to fight or what?" 

They were diametrically opposed, style wise. Abigail was the observant strategist, analyzing and anticipating. Videle, on the other hand was all unpredictable wild energy. She didn't plan, she reacted, running more on instinct. Again, she didn't wait for Abi to respond, charging forward and arms raised as if to punch, only to leap into the air, coming at Abi with a flying knee strike!
_________________
Want to role-play or set up a match? PM me and let me know!
Wrestlers -
The Barracks
It didn't take a genius to know Videle's fighting style, it was the common "Best-defense-is-offense" type, moving in without thinking anything what so ever. It was the type that Abigail had the hardest fighting against, often having to train with Manager against erratic wrestlers with no plans. But before Abigail could assess what to do, Videle was already flying right at her with a flying knee strike. Abigail's eyes widened as she entered in her own little Strategist-Mode, time slowing down for her as she looked around and thought what she should do before scolding herself for needing to go into her little thinking bubble and time would resume. Abigail quickly ran forward, ducking underneath Videle as she would soar above her and skidded to a stop a few feet away.
Turning around, Abigail would rush at Videle and wrap her arms around Videle's waist, she would fall backwards and attempt to slam Videle headfirst into the mat with a German Suplex!
Videle was fully committed to her attack, as she generally was, never one to hold anything back in the ring. She was also certain she was going to nail Abigail, full on.... right up until the other girl somehow ducked underneath her flying knee!

What the h-

She hadn't even enough time to fully form the thought before she felt Abi's arms wrapping around her waist. Suddenly, Videle was lifting off the mat, then tumbling backwards, the world rolling out of focus before she was finally dumbed onto her head and shoulders with a crash! Momentarily stunned, Videle could only groan in pain. If Abigail let go, Videle would collapse to the mat with a moan. If she held on, the ref would move in to start the pinfall.
_________________
Want to role-play or set up a match? PM me and let me know!
Wrestlers -
The Barracks


Similar topics
---
Permissions in this forum:
You
cannot
reply to topics in this forum