Champions & #1 contenders
Miss Fortune
Thu Feb 23, 2017 8:30 pm by starvalentine
She's baaaccckkk!
"Ladies and Gentlemen, introducing the Queen of New York, The Sicilian Assassin...... MISS FORTUNE! Madison Oppenheim!!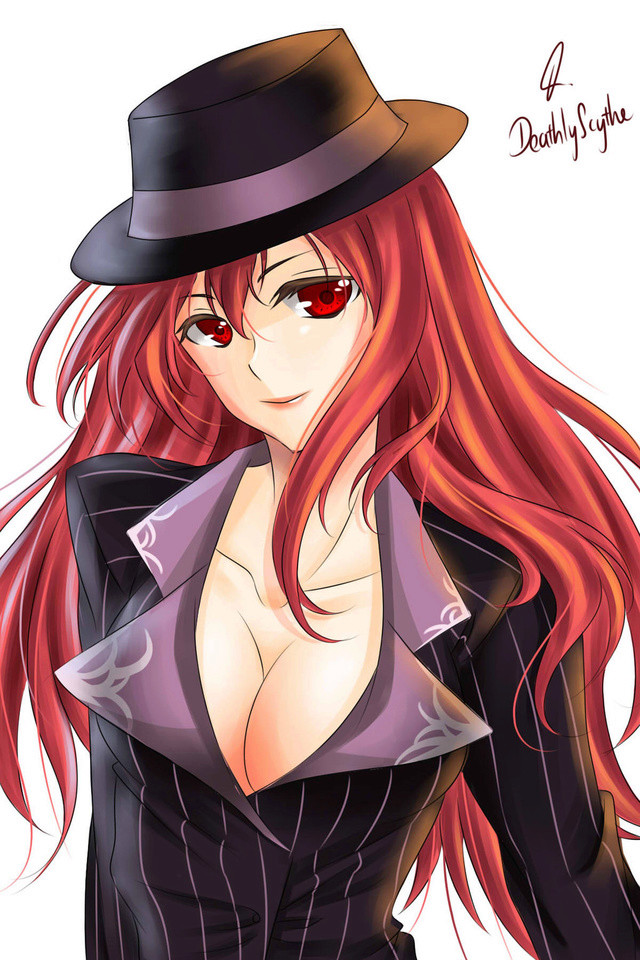 Comments: 0
Found my HHH
Wed Feb 22, 2017 10:40 pm by starvalentine
Comments: 3
Something I've Noticed
Tue Feb 21, 2017 10:06 am by scorn53
I'm not sure if anyone else has noticed, but every few weeks the same user joins the site, creates a few profiles and matches, then promptly leaves. I've only noticed because they follow a very similar profile template (and call it weird, but the use of black font), albeit they've now edited their latest one because they cannot delete it.
Upwards-
http://www.afwrpg.com/t14743-auriel-jessamine
Scarf-
http://www.afwrpg.com/t15951-maxine-rolanda
Their most recent name was 1 12 12 or something …
[
Full reading
]
Comments: 9
Page 3 of 6 •

1, 2, 3, 4, 5, 6

Amy humors her position for a little while longer before she stood up and took the chair off of Kate. "Your really not in much of a position to be bad mouthing me, especially considering where that mouth of yours got you before. Though of you want to keep pissing me off then by all means keep going."

From there Amy tossed the chair and grabbed Kate's legs and spilt them apart so she could put her own foot through, from there she folded the legs around hers and began turning to lock in a sharpshooter.
The moment when Amy tried to grab Kate´s legs Kate would try to fight back and tried to kick Amy with her foot against the neck of Amy. She hoped she would let her go and gave her a moment to recover. If it would be successful Kate would try to grab the chair, which was thrown away by Amy a moment earlier.
The sharpshooter wasn't made easy thanks to Kate kicking like a mad woman and loosening her grip on her legs. One actually managed to get free and in the struggle kicked her across the face, making her let go and move backwards as she was stunned from the blow.

Shaking her head to clear the cobwebs she looked forward and saw her opponent going for the chair she tossed away. "No you don't!" She said as she ran forward and tried to wrap her arms around her waist to lift her up in a German suplex before she grabbed the chair.
Kate reaches the chair in the last moment. As fast as she could she tried to turn around, trying to swing the chair aiming for Amy´s head. Kate wanted to take her down with this blow.
If she would be successful she would open the chair up a bit and try to put Amy´s leg into it. Then Kate would try to stop on the chair with Amy´s leg in it.

Before she could wrap her arms around her opponent she felt the chair bash her face in. Fallng backwards, Amy collapsed to the ground holding her head to try and dull out the ringing in her head from the blow, as Kate moves in.

Suddenly she feels her leg being lifted up and Kate placed a chair in between her legs, but all Amy could do at the moment was move her foot around but she wasnt able to outright dodge as Kate kicked down on it. "Aaauugn!" Amy screams as she brings her foot up to her hands and checks her foot.
Kate smiled when she heard her opponent scream out like this. "Oh does it hurt… I so sorry!" Kate said, while slowly walking backwards. Creating some separation. Then she stood with her back the ropes… she notice that Kyoko were sitting out there.

"You, Stay out there!", she screamed out to the other girl, before starting to run forward. When she was close enough to her opponent she jumped up in the Air and tried to nail her opponent with a double food stump on her cheats. Kate rolled up herself after the attack and came to her food quickly.
Kyoko rolled her eyes as Kate wasted time addressing her from her spot near the end of the ring. "I havent moved dumbass, and I dont intend to if she needs my help to beat you shes worse then I thought anyway. And you should really pay attention to whats important." Kyoko said in a completly uncaring tone, just waiting for Amy to crush this girls and get it over with.

Amy was still in an treat deal of pain from her foot getting stomped and spent the time Kate was distracted getting the chair off her foor before Kate came at her again. Amy had time to rol out of the way but wasnt anle to do much else at the moment.
Kate missed her opponent with her stump again. But she was still on her feed and able to attack again. She saw Amy rolling way from her. Angry Kate went after her."You won´t get away!", she screamed out when she tried to kick Amy into her side.
Amy tried to move out the way, the pain in her foot was subsiding but but she couldnt quite get her footing and merley had to roll out of the way of Kates attack before she was crushed. After word she began crawling towards the ropes to get some support when Kate came at her again.

The kick was swift and harsh and nailed her side. Amy grunted as she collapsed and rolled to her back after the blow, her hand to her side. "Amy why are you playing with this girl, just finish her off so we can be done with it." Kyoko said annoyened at how long this was taking.
Kate looked down on her opponent and smiled. "It is not so easy as you thought or?", asked Kate while she side down on Amy´s belly slowly. She bowed forward a bit, before starting hitting her opponent with her Elbows against her head.
Page 3 of 6 •

1, 2, 3, 4, 5, 6


Similar topics
---
Permissions in this forum:
You
cannot
reply to topics in this forum