Champions & #1 contenders
Posting delays
Fri Mar 16, 2018 4:08 pm by Yori
Howdy.
Should have made this sooner, since I hadn't informed everyone I have threads with. Posting has been and will be sporadic from me for a bit since I am in the process of moving. I have interwebs again, so now it is only a matter of finding the time. I won't be fully back until the tail end of the weekend (I hope) but I will be sprinkling posts out a bit when I find the free time.
Stay classy.
Comments: 2
A match for Takeichi
Mon Mar 12, 2018 7:31 am by GrandAkumaShogun
Since both Imai and Takeshi are currently involved in matches I was wondering if anyone is interested in taking on my first wrestler I made for here, Takeichi Mori. His profile says he's a jobber but I intend to change that and hoping a match can help with that. Anyone interested please get in touch with me on here in a pm.
Comments: 0
Looking for a start
Mon Mar 12, 2018 2:47 am by noob
Hey y'all! As is prolly pretty obvious I'm looking for a match. Win, lose, match type...I ain't terribly picky honestly and really am just looking to have a fun match. That being said though I do think it would be interesting to start a story line of finding a mentor or something for one of my characters.
Anyways my characters along with their descriptions, and maybe some preferences are in my roster link in my sig.
Figured I'd see if anyone was looking for something before going and …
[
Full reading
]
Comments: 0
Page 1 of 6 • 1, 2, 3, 4, 5, 6


Match Type: Special rules, Tag Team elimination.
Rules: Every Fighter how surrender or get pinned, gets Eliminated, the Team with no Fighters left loses. The ring has over size, and is separated into 3 areas. In the center it a giant white Circle. Then there are two areas around the Circle, one is red, one is blue. In the Circle one the legal partner is allowed to be. The red and the blue area belong each to one team where the not legal partner is. Tags can only be made in the Team area. It is allowed to tear your legal opponent into your team area and attack him there together with your partner. Falls count everywhere and no rope break.  
The Sorority Sisters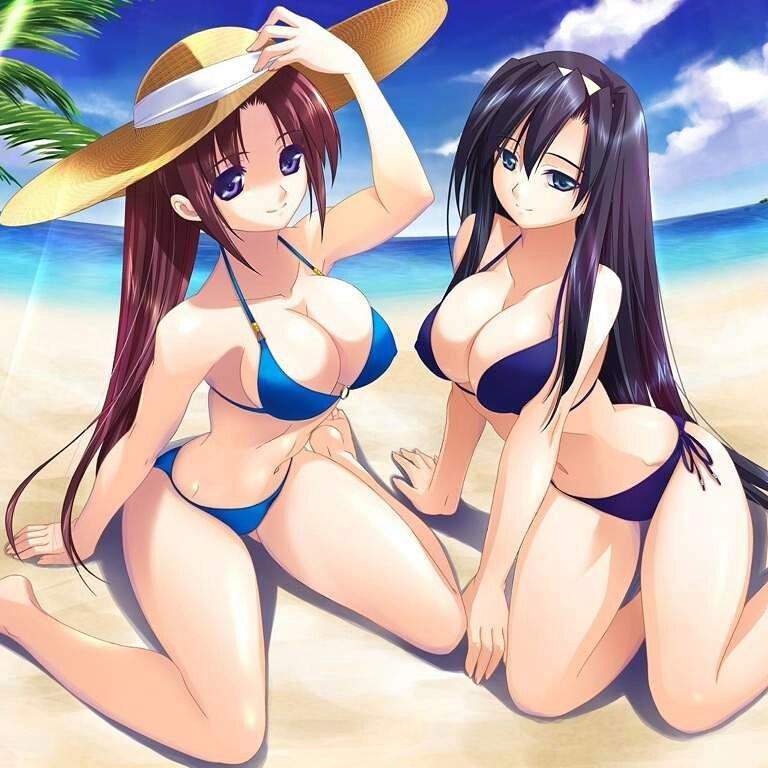 Vs
Kate& Ele
Kate and Ele came out backstage, into the arena. The crowed was already hot for the fight. So the two girls make their way down the ramp, with big smiles on their faces. They gave the Fans some high fives on their way down. Down at the ring, before entering, both girls take a moment to show off a bit. Both flexed their muscles a bit, then the rolled under the bottom rope into the ring. They walked over to the blue area. Then they waited for their opponents.
The sisters have another match, they have been very popular with the crowd and the roster on AFW since their arrival. "This is a wierd match Brittney" Madison said, "Yeah but just think of the double teaming!" Brittney said with glee. "Just dont get pinned and leave me on my own" She added.

The girls made their way out to the ring and ignored the fans who were desperate for their attention. They climb through the ropes and pause to take some pictures of themselves, posting them to Instagram and then look at their rivals.

"Haha OMG they didnt tell us it was a match against the flat sisters" said Madison referring to the smaller breasts of Ele and Kate. "Totally, no worries about a smother here, gawd they are barely showing!" Brittney followed up.

As Madison gets ready to come out first she is still laughing to herself. "Dont worry we will drag you over one by one and show you a REAL pair of breasts!"


Kate and Ele watched her opponents when they walked down the ramp. "It kind of looks like to me like they are a bit narcissistic to me what do you mean?", Ele quietly whispered to her partner, hopping her Antagonist would not hear it. While she scratch the back of her head.

Then they saw how their opponents entered the ring and are taking pictures of them first.
"They are 100% narcissistic… there is no clue about it!", Kate answer her friend, but louder. She does not care about if the two other girls hear about it.

Then they heard what the two girls were talking… Kate was making her hand to a fist and needed to breathe in very deep to not attack them imminently. "I am so going to kill one of these girls!", Kate whispers throw her teethes. Ele went between them as fast as she could.

"Hey there I Ele… this is my partner Kate… nice to meet you two… we have a match tonight… hope you are looking forward to it as much as we do!" Smiling Ele reach out her hand for a hand

The sisters continued to laugh and taunt the pair and were suprised at seeing Ele come out with a handshake offer. Brittney shouted out, "we dont shake hands but we do shake our breasts in your faces!" Madison meanwhile tried to contain her giggle. However this was a wrestling match, and an elimination match and she certainly didnt want to leave Brittney on her own, especially given how much taunting they had done.

Madison decided to take the lead and went to shake hands but faked and instead tried to grab Ele around the head and neck to pull her for a side headlock, knowing that if it worked there were all sorts of possibilities for an early double team, IF she could get Ele under control and over to the area.
Ele looked at her opponent a bit offended sportsmanship means a lot to her. "You know breasts are not everything…!", she said while watching her opponents closely. Kate meanwhile shacked her head. "Imaginary women.", she said while slowly walking back to her area. "This time I will let you start, Ele!" Ele just nodded.
Ele saw how Maidion was about to shake her hand. A smiled grows an Eles face… till the moment she suddenly finds herself in a side headlock. "What…", was all she could say before she was torn into the area of her opponents. "Wait stop!", she screamed out while crossing the border.

The move worked and Madison had Ele in a side headlock, ensuring her right breast smooshed against Ele's face. She cranked on the hold and started to walk them back over towards her corner

"Yeah Sis, bring that wannbie here!" as they reached, Brittney got ready by climbing up the outer ring post.

Madison used her strength to try and force Ele hard into the corner. If it worked, the sisters would use the moment and Brittney would make a grab for the girl by the hair, trying to force her head back so that she could step over and sit right on her face on top of the turnbuckle

Ele was a bit panic when she was torn into the opponent's area. "Let go of me!", Ele screamed out loud. The next moment Ele found herself in one of the corners. Brittney garbed her hair and pulled her Head back. "Stop it…", Ele started but hen Brittney already sit down on her face, cutting of her air. She tried to fight back but was not able to lift Brittney up or get free in a other way. She was catch in this embarrassing hold .

WIth Brittney in her position, she knew that Ele was smothering under her. Brittney called out to Ele's partner who was forced to look on, "hey I think she likes it here, do you?" Madison giggled and urged Brittney to continue her attack so as to not end the match too quickly.

Brittney took her friends advice and leapt off Ele's face landing just ahead of her. She turned back and stretched out her long leg placing it under Ele's throat for a blatent corner foot choke. Her hands gripping the ropes which immediately drew the count of the ref.

"1..2..3...." knowing that she would have to break at 5 or be disqualified

But wait, as the ref got to 4, Brittney let go and stopped the choke to take issue with the ref. "There is no rope breaks you idiot!" her face red with annoyance. She also had totally taken her eye off Ele
Ele began to get a bit panic she tried to lift her opponent up to get free but that would not help her. Suddenly she also felt a foot at her neck cutting of the air. No she had a really problem I nothing happens she would pass out here.

But then the food from her neck just go away, she did not know why but she heard Brittney and the ref arguing.
That was her chance to break free.
With her hands she grabs the ropes and then she tried to jump up with her lower body, go the a knee high enough to hit Brittney anywhere with her knee.

As Brittney protested with the ref she had no idea what Ele was doing, although she soon got an answer! "UUGGNNNN" she stumbled forward and dropped down to her hands and knees from the blow from Ele. Madison realized what was happening but all too late, as she tried to enter the ring she got stopped by the ref setting her off with angry words about how double teaming was allowed.

Obviously the ref hadnt read the rules before hand but it gave Ele and her partner a chance early in this match
Page 1 of 6 • 1, 2, 3, 4, 5, 6



Similar topics
---
Permissions in this forum:
You
cannot
reply to topics in this forum