Champions & #1 contenders
Looking for a debut (Tag Match)
Sun Jan 14, 2018 10:29 pm by Person
I am looking for a debut for my new tag team:
Rulers of Divinity
Something to build them up before I start their main feud.
Comments: 0
Trying to get back into the saddle.
Sat Jan 13, 2018 8:11 pm by Deus001
Hi all. Deus here.
You may have noticed I am a bit quiet on the forums these days. My parents split up, I split up with my girlfriend and moved house. I am moving house again in February as well. 2017 was one slow motion punch to the dick for me and my balls are still numb to be honest.
However now that I have some semblance of normality I felt why not see if anyone wants to talk RP ideas, I have a long work week ahead but a clear weekend it seems. If you have any ideas you want to do send me …
[
Full reading
]
Comments: 3
Post Delays after Winter Storm
Sat Jan 06, 2018 4:38 pm by BrittanyW
Cause the best thing after coming back from holiday is for a bomb cyclone to hit where you are. -_-
So yeah, expect more delays of posts and stuff while I have to sort out problems from this shit.
Fuck my life.

Comments: 1
Stage Name: Gallium Heart
Real Name: Gail Lee
Nickname:  "Gally"
Sex: Female
Age: 19
Eyes:  Blue
Hair: Dyed Pink
Height: 5'6"
Weight: 125 lbs
Nationality: Canadian
Alignment: Face
Entrance Theme -
"Where's My Thing" by Rush
Wrestling Style:  Gallium is a new rookie, having only trained in the basics and still learning. As such, she uses rather basic moves. Once in the ring, she'll try to grapple and use whatever slams and holds she can to wear down an opponent, before finishing them off with one of her finishers, usually the DDT for a pin attempte, nervously trying to avoid seriously hurting them and and trying to avoid getting hurt themselves.
Attire:  Same as pic:
Favored moves:  body slams, snapmares, chin locks, clotheslines, arm drags, basic suplexes, stomping, chops, sleepers.
Finishers:  
Various Roll Up Pins
DDT:
A simple DDT, where Gally grabs her opponent in a front facelock and drops them down heardfirst to the mat.
Ankle Lock
One of the first and easiest moves Gally learned to do on her own, even using it on friends she would play wrestle with, Gally grabs her opponents ankle in her arms and begins seriously twisting it, trying to gain a submission win. While its not the best more, its simplicity and lack of real knowledge or technique to pull off is what attracted Gally to it in the first place.
Personality:
Despite her cute appearance, Gally is a shy, awkward introverted girl, only really coming out of her shell when around people she's learned to trust. Not particulary assertive or aggressive, Gally usually just goes along with the flow. Despite her nerves though, she can get aggressive if pushed far enough.
History:
Despite growing up in The Bridle Path, one of the richest area's in Toronto, Canada, Gally herself was not from a rich family. Indeed, her parents were servants, Gally being the daughter of a live in maid and butler of the Cote family, her parents having given in to temptation one night, leading to her birth 9 months later.
Luckily for the family, The Cote's were a kind and understanding people, having no issues with the union or the child, and even better, had a young daughter of their own, Haley, only a couple years older than the newborn.
The two girls were more or less raised together, forming a sisterly bond, living in the same house, playing together, doing chores together (at Haley's insistence), only being seperated during school, of which they each attended difference schools.
When Haley discovered pro wrestling, it didn't take her long to get Gally hooked as well, and the two added play wrestling to their various games, talking about their various favorite wrestlers and discussing becoming wrestlers themselves one day.
When Haley Cote' left home to live out her dream of becoming a wrestler, eventually becoming the famed Silver Ace, Gally stayed home, too young to follow and lacking the financial resources her rich friend had, despite living in the same home.
For six years, she went to school, found part time jobs, wrote letters to Haley, who would write back telling her wonderous stories of her wrestling experiences and sending pictures or momentos when she could, the two missing each other greatly.
When Haley joined AFW, Gally was finally able to see her in action, impressed at the high quality of matches and wrestlers, happily cheering her friend on whenever she was on TV, even though seeing her reminded her how lonely she was without her.
It was years later, when Haley came home to visit and stay for a few months, that Gally, not wanting to be left alone again, decided the best course of action was to ask Haley if she could train under her as her apprentice, and thus get to go to Japan with her and be by her side once again, an offer Haley quickly accepted.
Misc. Facts:
Gally knows about the hentai matches that go on in AFW, and while she's nervous about them, and hasn't admitted this to Haley yet, she feels she wouldn't overall mind competing in them.
Gally is bisexual, finding both boys and girls attractive
While she can be playful, shy, and on rare occassions, flirtatious, Gally did NOT choose the skintight one piece she wrestles in herself. Rather, Haley got it for her and made it her wrestling outfit, saying once she got further in her training, she'd get better ring gear to wear.
While she blushes madly if anyone mentions it, Gally admits she looks cute and even sexy in said one piece outfit, and secretly enjoys wrestling in it, as long as it isn't used against her.
The name Gallium Heart was an idea of Ace's, who took Gallium from the name of a silverly metal that was slightly less valuable than actual Silver, and too the name Heart from the suite of cards, feeling "Gallium Heart" fit nice themeatically with "Silver Ace"
Allies:
Silver Ace:
Gally's childhood friend and playmate, as well as her favorite wrestler, Gally's known Ace since they were children, and has followed her career for years. Inspired by her, it was during one of Ace's rare visits home that she got the courage to ask if Silver Ace would train her to wrestle and take her to Japan with her as her pupil, an offer that Ace was happy to accept.
While not blood related, the two were practically as close as sisters growing up, and when Haley left to become a wrestler, Gally went through a long period of depression, missing her friend and wanting nothing more than to see her again, something that wasn't helped by Haley's very infrequent visits home, making the teen wonder if her friend had somehow stopped caring about her, creating a small bitterness in her.
Luckily, in the winter of 2015, six long years after Haley left, and at least a couple years since her last visit, Haley returned, staying for a couple months. The two friends reunited and were quick to patch up any issues between them. That reunion was so emotional, that Gally decided that she wouldn't be left behind again, leading to her becoming Ace's pupil.
Enemies:
Win/Loss Record:
Wins:
Losses:5
Suzumi Ishikawa defeats Gallium Heart via Pinfall (Northern Lights Suplex)
Alicia Wells defeats Gallium Heart via Submission (Full Nelson/Scissor Hold Combo)
River Styx defeats Gallium Heart via Ref Stoppage
Gallium Heart lost the Friction World Cup Battle Royal (Thrown over Top Rope)
Juno Lane defeated Gallium Heart via Pinfall (Powerbomb through Table)
Draws:
Timeline:
1.
Gallium debuts against a former Wrestle Angel!
LOSS
2.
Gallium's second match, against powerful debuting striker, Alicia Wells!
LOSS
3.
After an attack on Ace and Angel, Gallium shows her heart by taking on River Styx one on one!
4.
Gallium Heart vs River Styx No DQ Match!
LOSS
5.
After a long absence, Gallium returns, and enters the Friction World Cup Battle Royal, representing Canada!
6.
With Ace injured, Newcomer Juno Lane tries to steal her belt. Gallium won't have it!
7.
Gallium goes after Juno again, and makes a challenge for Summer Splash!
8.
Gallium vs Juno Lane, Summer Splash, for the Co-Hardcore Title! (LOSS)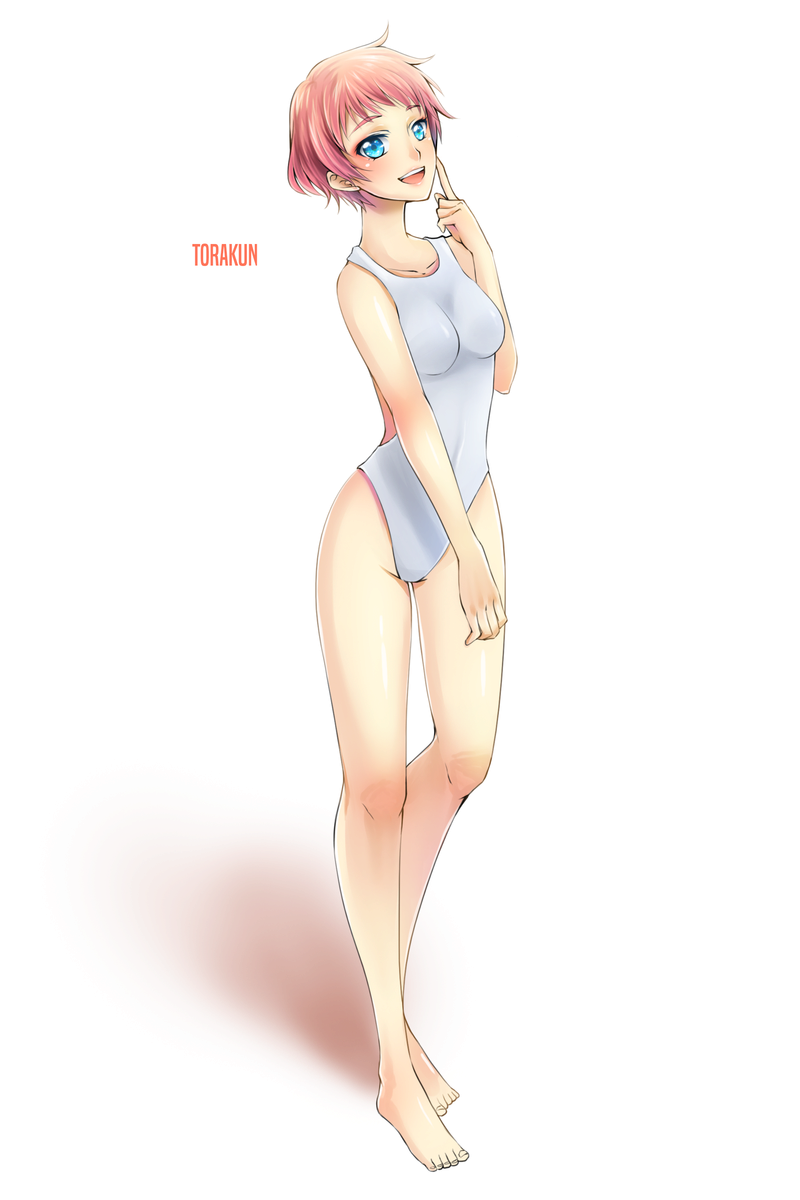 Posts

: 7081


Join date

: 2008-04-29


Age

: 27



---
Permissions in this forum:
You
cannot
reply to topics in this forum