Who is online?
In total there are
42
users online :: 12 Registered, 1 Hidden and 29 Guests :: 2 Bots
acuya
,
Cicilia
,
Harrier
,
ja15ke
,
killcarrion
,
KillerV
,
Link-mon
,
LunarWolf
,
Mystery Dragon
,
ownagegamerz
,
Teenwrestler
,
Underdog21
Most users ever online was
390
on Tue Jan 02, 2018 9:02 am
Champions & #1 contenders
Serious apologies to everyone....
Sun Mar 18, 2018 9:59 pm by Cy_Man
To those who I RP with, I just want to say that I am terribly sorry for all my delays that I constantly do. I just have been SO unbelievably busy as of late that I hardly have any free time to be able to attempt to make posts to our threads. I really needed to get his off my chest badly, and it makes me feel like a complete piece of shit for doing this all the time. If you don't want to RP with me, I completely understand, there should be no reason or excuse for me to have to keep you waiting …
[
Full reading
]
Comments: 2
Explanations and Apologies
Sun Mar 18, 2018 6:02 pm by acuya
Okay, so.
As some of you may have noticed, the Entropy Title Match from last year's Summer Splash has come to an abrupt conclusion.
The reason for this is because my match with Lies was taking too long, and with the next Summer Splash coming up, the Entropy Belt needed to be put in play for this year.
I won't get into the specifics of WHY that happened, suffice to say it ultimately comes down to my fault, I think. For those who haven't been here long, back in the day, I had a problem with …
[
Full reading
]
Comments: 1
A match for Takeichi
Mon Mar 12, 2018 3:31 am by GrandAkumaShogun
Since both Imai and Takeshi are currently involved in matches I was wondering if anyone is interested in taking on my first wrestler I made for here, Takeichi Mori. His profile says he's a jobber but I intend to change that and hoping a match can help with that. Anyone interested please get in touch with me on here in a pm.
Comments: 1
Page 1 of 11 • 1, 2, 3 ... 9, 10, 11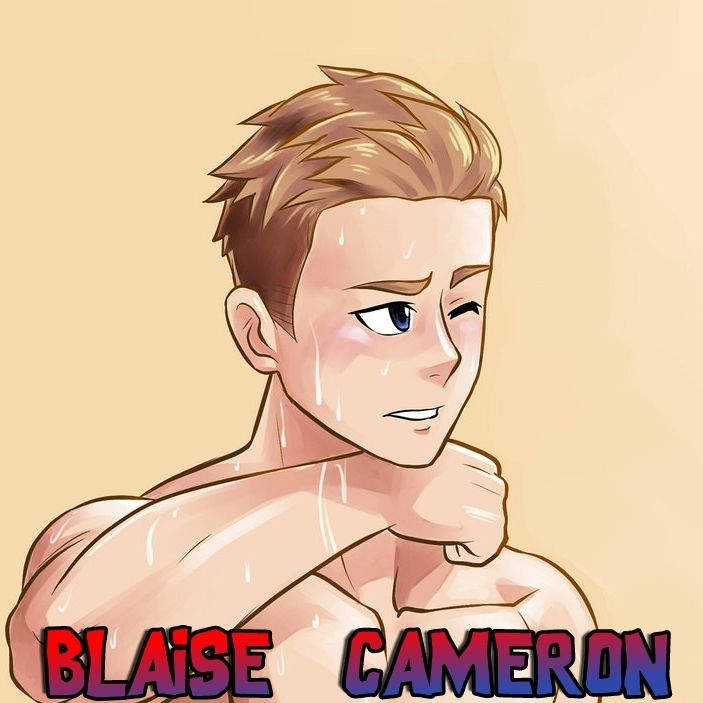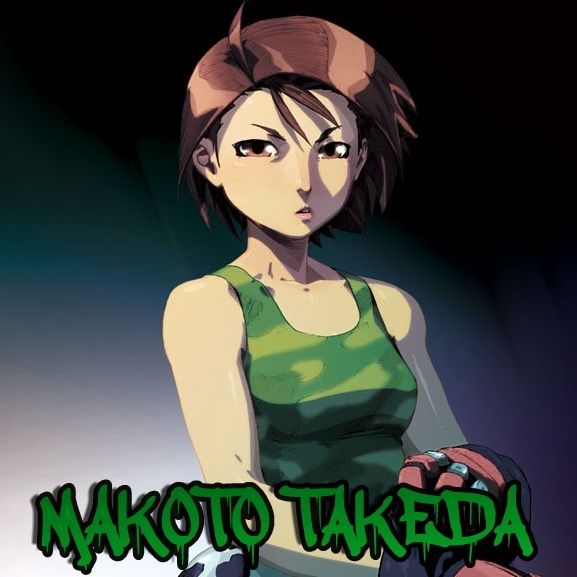 Match Type:
I Quit
Victory Conditions:
The first opponent to verbally quit the match loses.
Stipulations:
The loser of this match will be forced to leave the AFW
permanently.
***
It was time.
The Valkyries, as usual, had their own little hollowed space in the backstage area all to themselves, perfect for preparing for each match. Not that they'd requested it. Not exactly. People just knew to give them space. The benefit of fear - people wanted to keep their distance. If they didn't know that before, they would definitely figure it out after Mako was done with Blaise.
She stood beside her motorcycle, doing a few stretches, jumping jacks, generally warming up. Usually not her thing, but this was a special occasion. Beating Blaise wasn't optional, here. Her job was on the line. Her gang was on the line. Her respect was on the line. Valuable commodities that could never be recovered. This was a mandatory win, and it was going to happen. Just because she was going to have fun with it didn't mean it wasn't important.
Stone just stood nearby, in her usual position. Watching. Judgment all over her face, and Mako knew what was coming: the speech. "Mako, you don't-"
"Shut the fuck up."
Stone's jaw dropped. Devine, who'd been fiddling with her nails and pretending not to care, also dropped her jaw. Mako just stood up straight from her splits and looked at both of them.
"No more discussions. No more arguments. I am not doing this shit today. Understand?" She pulled her gloves out of her jacket and slid them on. "Today is the day we end this. Period. That little shit is the only thing standing between us and what we came here to do, and after I'm finished with him, nobody'll be fucking with us." She leaned forward and looked Stone in the eye. "If you're not down with that, if you don't want to be a Valkyrie, just quit. Because I'm sick of this pussy shit. Last time: you in or out?"
Mako stared. Stone stared. No blinks. No words. No shits given.
"...In."
"Good. Last time we have that discussion." She stepped back and raised her leg, straddling her motorcycle. Mako grabbed the handlebars and gave it a good roar, letting it echo throughout the backstage. She only hoped Blaise heard it."You know what to do. So do it."
A few moments later, Mako was driving the ramp to the sound of both her music and uproarious condemnation, as the fans tried throw garbage her way. Just being in a match would've been bad enough, but the idea of never seeing their precious little blonde-haired superstar again? Terrible. And awesome, as the same time. It only made Mako that much more eager to make Blaise swallow his teeth.
As soon as she got in front of the ring, she hit the kickstand on her bike and made her way into the ring, where she quickly skipped over to the center. Mako threw a few quick, practice punches, before she stopped and leaned forward with bending knees. Her eyes were set towards the entrance, with all the mirth of a starving tigress awaiting her next meal.
"Come on, little fucker." She licked her lips and muttered under her breath. "Comeoncomeoncomeon..."
Suddenly, the stadium speakers blast the chorus of "Carry On My Wayward Son", and the audience is on its collective feet. The unlikely hero steps out into the open under an almost overwhelming cascade of praise and excitement.

And yet, there's something distinctly un-Blaise-like about this person who stands at the head of the ramp. He's dressed like Blaise, rocking those blue trunks and boots. He looks like Blaise, from blue eyes to boyishly-styled hair. He's attending Blaise's high-risk match, so he even answers to the name. But the boy who stands lavished in cheer carries exactly none of the energy, pep, or perk of the one Japan's come to know. Blaise has been unerringly optimistic, defiant, and spirited, even in the face of inconceivably bad odds - this one looks burdened and drained. Lifeless eyes focus on Mako, his expression placid and sober.

A set hand pushes a microphone towards him, mistaking the motionless pause for the desire to make a dramatic speech or taunt. It takes Blaise a number of seconds before he even notices it. But when he does, he raises it to his face.

"Let's do it."

The microphone is shoved back into the set hand's chest before starting down the ramp. No high-fives are given, no hugs, no smiles. When he reaches the edge of the ring, he... moves to the steps and ascends like a normal person. He steps between the middle and top rope, and simply moves to his corner for the referee's extremely cursory glance-over.
Mako had absolutely no idea why Blaise was looking so sullen. The last time she'd seen him, just an hour or so, he'd seemed so hung hi for this. He leapt at it like a hungry dog on a sizzling steak. Now he looked like a man on his way to the chopping block. Even though that was pretty much the case, it was still a little...odd. Maybe the reality of the situation had finally dawned on his little gaijin mind. Maybe something happened to him backstage. She didn't know. She didn't care. It didn't matter if he looked down the barrel of the gun or had shut tight, the end result would be the same, and she was ready to pull the trigger

As soon as he moved to his corner, Mako moved out of hers. She didn't wait for a bell or a signal from the referee, she just dashed out a full speed and dashed across the ring. As soon as she was in range, she let out a feral shriek and jumped, coming at him with a running knee lift. Her target? Blaise's pasty chest.
Last edited by acuya on Mon Jun 08, 2015 12:45 pm; edited 1 time in total
Blaise shuts his eyes in an attempt to center his mind. He has a lot to push through - a lot of doubt. No, it's more than that. Amy was right, and try as Suzumi might, she couldn't hide her expectations from him; he's going to lose this match. But he has to hope. He has to try. Even if winning means moving forward alone.

The ring is shuddering an awful lot.

The teen's eyes open in time to see the referee dive out of the way. And then, a feral Mako takes up his vision, plowing her knees hard into his chest! "Hufff!" He's slammed back into the turnbuckle, hit with what felt like a cannonball. His arms fly back against the ropes, and he drops down into a seated position, breathless.
The  referee frantically skipped away from Mako, wisely given them some space to fight, and threw her hands towards the announcers desk. "Ring the bell!"

If Mako noticed the sound, she didn't make any outward sign of it. She was totally wrapped in her own world, engulfed by the moment. Blaise was hers, all hers, and as he slumped into the corner and landed flat on his ass, she didn't even see another human being. She saw dead meat, ready to be ripped apart. She'd already won, this beating would just solidify the point.

"Come on, shitstain!" She grabbed the rope for balance, reared her foot up, and gave him a hard stomp in the chest with leather boot. "Get the fuck up!" Another stomp, even harder. "Come on!" Another one, the hardest yet, as her shrieks echoed across the ring and mingled with the crowd's rising jeers.[/color]
"Ungf!"

Blaise tries to curl up after the first kick, but the second rains in too quickly. His pectoral muscle is crushed under her boot again.

"Nngf!"

And the third, hardest stomp of the trio, forces out a choked gag as the air is forced from his lungs. His arms cross his chest as he slumps to the side, his shoulder coming to rest on the lower rope. Teeth grit, eyes screwed shut, he wants to get up and turn this around; to pound that shrieking harpy into the dirt and take care of business. But there's precious little he can do from this position, with his lack of air. He's vulnerable and he knows it.
"Fucking warned you!"

STOMP.

"Told you fuckers to stay out of the way!"

STOMP.

"Fuck with me? This is what you get!"

STOMP.

There were a few idiots in the crowd saying 'What' after every blow, but for the most part, they all just booed and looked on in horror as Mako proceeded to stomp a mudhole in Blaise's ass. She only hoped Amy was among them. She wanted her to watch as her little boy toy got utterly dismantled, and the mere thought made a shiver run down her spine. All tingly inside.

After the last stomp Mako backed away with her arms spread wide, looking like she was doing a little showboating to the crowd. And she was, but that wasn't the only reason - she was also getting some space for what she had in mind.

She made her way to the center of the ring, then suddenly took off in a running start and charged his way once again. Mako jumped at the last second before impact, tucked her legs in behind her, and tried to crash into his chest with both knees, looking to drive those hard bones right into his pecs.
Blaise is given no chance to recuperate or recover his breath. The stomps simply continue, wearing away at the teen's defenses - he's no longer capable of making even a sound in protest. By the final stomp, the young man is lying back more than he is sitting up, his limbs sprawled out.

Though she certainly didn't intend for it, her backing away gives Blaise a much-needed chance to breathe. He draws an inhale, and lets it go with a soft groan. And then, wham. The turnbuckle rattles, the ropes shake, and Blaise's limbs spasm from the impact before falling limp. His toned chest takes the blow, the air driven from his lungs a second time. Only this time, his head sags, thoroughly stunned and open for whatever abuse she intended to follow.
Mako rolled off of Blaise after the impact and came up on one knee, only to see a very welcome sight in front of her - Blaise, demolished, leaning back on the ropes, completely open. And the match wasn't even one minute done. If you could even call it a match, anymore.

"Nah, don't lay down on me." She pounded her fist into the match and stood up, approaching her prey with a fierce snarl on her lips. "Not done, yet. Got a lot of work left to do on you, bitch."

She reached over and grabbed two handfuls of Blaise's hair, yanking up on them hard to pull him to his feet. As soon as he was up, Mako tried to put him right back down again in the most brutal way possible: by leaping backwards with her legs spread wide, throwing his head towards the mat as she fell on her butt for a sitout facebuster.
Blaise can weather verbal insults pretty easily. He's had those to deal with for over a year from every direction. But getting hair pulled? That always sucks. Mako finds no resistance as she twines her fingers through his hair and pulls, and is instead met with a yelp. His hands paw at her wrists, trying to alleviate some of the stinging in his scalp along the way to his feet.

And then his feet are no longer in the equation.

"AAH!"

The ring shakes as his chest impacts the mat. "Ah.. gh.." The teen curls inwards, her wrists no longer a factor in his mind. His arms cross his torso, desperate to protect himself. She's doing a Hell of a job manipulating the air in his lungs, and it's keeping him from regaining his composure - much less fighting back. He's growing more desperate for an opening as he endures the abuse accumulating very specifically in his torso.
Page 1 of 11 • 1, 2, 3 ... 9, 10, 11



Similar topics
---
Permissions in this forum:
You
cannot
reply to topics in this forum