Who is online?
In total there are
21
users online :: 1 Registered, 0 Hidden and 20 Guests :: 3 Bots
Old_Man_Tai
Most users ever online was
418
on Tue Jul 30, 2019 9:51 am
Champions & #1 contenders
fraction match wanted
Tue May 23, 2023 6:46 pm by Rohi Yamin
Comments: 1
Tension Match Hunt
Fri May 19, 2023 9:50 pm by GrandAkumaShogun
Looking for matches for my boys
Takeichi Mori
Takeshi Kawai
If anyone is interested feel free to hmu. ty in advance to anyone who responds.
Comments: 1
Looking for Friction Hentai debut match
Tue May 23, 2023 8:50 pm by SigmaMorgan
Comments: 3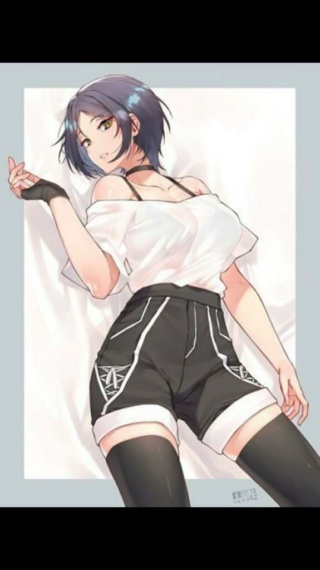 Vs.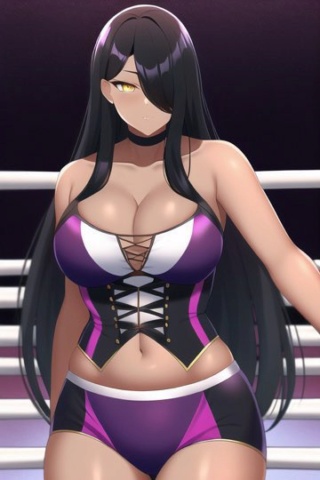 Match Rules
Collar Match: The first competitor to lock a collar around their opponents neck first is the winner. For this match Hentai tactics are allowed .
Her legs swing back and forth and she seats her body side to side in a highschool girldish way. A soft giggle escapes her loose lips, a picture of her opponent pinched tightly between her fingers as she eyes them. It'd been a while since Aiko had tasted action and she could sense that she would get everything she was looking for and more. The tall, dark, and handsome beauty's picture didn't do them any justice but Aiko could tell she was up against quite the catch. Her gaze had hints of hunger in them as she sets the picture against her gear bag settled in her locker.
She'd reach down to grab her white top and slip it over her head to slide over her bust and torso with the help of her guiding hands. She then turns to the mirror, her golden hues eyeing herself up and down. Aiko turns around to check her backside, lightky tugging up the thigh length shorts. A smile creeping up on her face with satisfaction, despite her day job she's proud to maintain such a distinguished figure. Surely she could steal the heart of anyone she stepped into the ring with, even Origa~.
The only thing left was the gift from her ex-fiancé. As she lifts the choker up off the bench, her pools inspect it as if receiving it for the first time. She doesn't know why she keeps it let alone wears it, Aiko only feels regret and sadness when she looks at it too long but she can't bring herself to part with it. It's almost as if the item was cursed to remind her of the past while she was looking to the future. The slight click brings her back to reality as she perks up, with the collar out of sigh, her mood was back and good thing too as a knock for outside alerted her.
Her head snapped to the source, quickly heading towards the door to swing it open.  A sharp yelp can be heard on the other side as she peeks out, a stagehand was on the floor rubbing their head. "Hey, hey, sorry about that, I didn't know someone was right there. Is it time to shine?" she asks, beaming like a child about to receive a gift they know is coming. The stagehand rubs their forehead once more before looking up to Aiko. She could see a bit of disdain in those eyes but she did apologize. "Y-yeah, you're match is about to start, they need you down there in three." She replies. Aiko, now out of the locker and giving the poor thing a hand, lifts up the stagehand with relative ease, patting them down all the while holding onto the big smile. "You got it! Sorry again!" Aiko would call out, heading down the hallway to the gift that would soon be hers.
———————————————————-
The arenas lights shine bright like the sun as she stands ready at the curtain, her theme begins to blare over the speakers drawing her energy up from her feet, snaking it's way up her legs and into her stomach before exploding in her center sending the waves of excitement bursting throughout her body. She'd burst from the curtain as the second round of the opener played out. The crowd roared as she stepped out with the drums, meeting the hands of her fans with the guitar.
Spoiler:
With the lyrics slowly taking a hold of the crowd, she could feel their energy overwhelming her senses as she climbed those steel steps and slipped between the ring as elegantly as one might expect out of someone of her demeanor. Her black thigh high cover legs slipped through the gaps like velvet earning a coo from a few members of the audience. Aiko couldn't help but soak up the attention. As the music began to hype up to its peak she'd head center stage to offer to fans out of her reach kisses as much as she could before her theme dies down. The biologists turns to the entrance, licking her lips for her appetizer.[/center]
_________________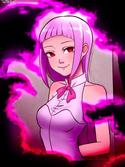 LilyStar




Posts

: 916


Join date

: 2018-02-27


Age

: 27


Location

: Your heart



Meanwhile. In the opposite locker room in another part of the building. A familiar amazon was making a few final adjustments to her attire in front of the mirror before taking in a deep breath. Thankfully she knew what sort of match she was going to be walking into, but that did little to quell the tightness in her chest. After all, this was a match that didn't end until a collar was attached to her neck. Or her opponent's.
Which means the match could end in a flash, or as long as possible depending on how much they wanted to continue it. Pins or submissions weren't going to work tonight. Nor was knock outs. And that's what worried the Amazon. She knew nothing about her opponent, so she didn't know if she wanted to get through with this match as quick as possible like her. Or if she wanted to drag it out.
But knowing her luck, it was probably the latter. So Origa would take a final breath and would finally stand up to her full height. Making her way out of the locker room, the amazon would make her way down the hall and towards the gorilla position. Getting there just in time to hear her theme music beginning to play and the cheers of the crowd the echo throughout!
Spoiler:
Stepping past the curtain. Origa Xenia would let out a small smile as she raised her fist into the air. Then she would make her way down to the ring, her face turning more serious as the gargantuan amazon reached the steps and climbed up. Stretching one massive leg over the top ropes, she would enter the ring properly. And from there she would step over to an empty corner and lean against it. Her fingers flexing over the ropes as she stared at her opponent.
All while trying to quell the hammering in her chest.

Ringropes98




Posts

: 1257


Join date

: 2020-05-24



Aiko was fairly sure she could take on such a behemoth, she guesstimated that she was over six feet tall but that wasn't something she felt she couldn't handle. It wasn't until the Amazon began her descent down the ramp did the marine biologist understand. The closer Origa got, the bigger she became. Any normal person would look at the size difference and feel a little inferior but Aiko wasn't normal by "normal" standards. Origa carried herself well, making her walk tall but the experienced woman could see the butterflies in their stomach.

Her mouth almost dropped when Origa climbed the steel steps, stepping over the ropes as if it were some minor inconvience. The only word coming to her mind: Big! Big! Big!  Aiko had to look up entirely just to meet their eyes. Her neck strained with the uncomfortable position. She next notices their musculature, more defined then the picture but so clean and cut in person. She was expecting some friendly banter but that was until the Amazon headed to her corner did she realize she'd have to make the first move.

Her soft yellow-amber gaze meets her corner with a collar shackled to the post. Her curiosity got the better of her as usual and she made a detour away from the Amazon to investigate. The feeling of leather graces her finger tips as she knelt to lift it up to inspect. Her name was embroidered on it in a bold white font. She follows the collar to the retarinants, noticing the chain holding it in place. Ohh, she liked this~.

With a rub of her thumb to quell her sense of intrigue she turns back to Origa, if only she could take this over now and tighten it around that neck…no..no! She shook that thought away, angry with herself for wanting to end a good thing before it even started. She'd stand back up and cross the ring, rather quickly in fact to meet the giant before they were…intimate. Aiko wasn't one to shy away from interaction, especially interactions that gave her a chance to feel someone out, get a better understanding of said individual.

With the ring cleared, she'd step up to Origa looking up at the wall of a woman and smile. "Hey, hey, looks like I'll have to climb that moutain you call a body to talk to you, huh?" She asks, her fingertips meeting their waist as she steps in to speak. "You wouldn't mind kneeling for me, would you? It's so hard to talk to such a peach when I can barely see her." She adds, her gaze barely making out Origa as their bust hides them from view. Everything attached to this was woman was gigantic. If Aiko had to guess with this new information, she surmises the Amazon to be over seven feet tall.
_________________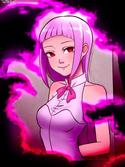 LilyStar




Posts

: 916


Join date

: 2018-02-27


Age

: 27


Location

: Your heart



---
Permissions in this forum:
You
cannot
reply to topics in this forum