Who is online?
In total there are
60
users online :: 2 Registered, 0 Hidden and 58 Guests :: 1 Bot
Shidousae
,
skip-stop
Most users ever online was
418
on Tue Jul 30, 2019 9:51 am
Champions & #1 contenders
Friction ( toys ) match wanted
Fri Mar 17, 2023 11:45 pm by Coolgirl1999
Yep! That's right I want my first match to be a toys match! I'm wondering if there's any woman brave enough to take me on!!!
Comments: 0
Tension Rival Wanted!!
Thu Mar 16, 2023 2:57 pm by Leon564
Greetings to all you lovely folks! Hoping you're well, and happy (and possibly horny lol) I'm here to announce that my main character here, James is available for rivalries!
https://www.afwrpg.com/t21875-james-elforn-byjorn-vyjarl-aka-wolf-of-love#568113
James certainly does like to give out love, in both lewd and sincere forms but... sometimes love is very tense. But, tension can be great for growth! I'm ultimately looking to grow James' reputation and one way to do that is to get a rival(s)
…
[
Full reading
]
Comments: 0
Potential massive hiatus
Thu Mar 16, 2023 4:49 am by Jstruggs716
So just when I was starting to get back to rping on the sites, I have to go on another and perhaps long hiatus some issues with computer and I probably gotta get it repaired or a new one, which I don't have enough for right now. So apologies to everyone I'm rping right now...
Comments: 0
Page 1 of 2 • 1, 2
Match Type:
Falls Count Anywhere.
Rules:
No Rules. Anything goes.
Victory Conditions:
Pinfall, Submission or Knock out.
Special Conditions:
No crowd, no referee. This match is for the Berserk world title!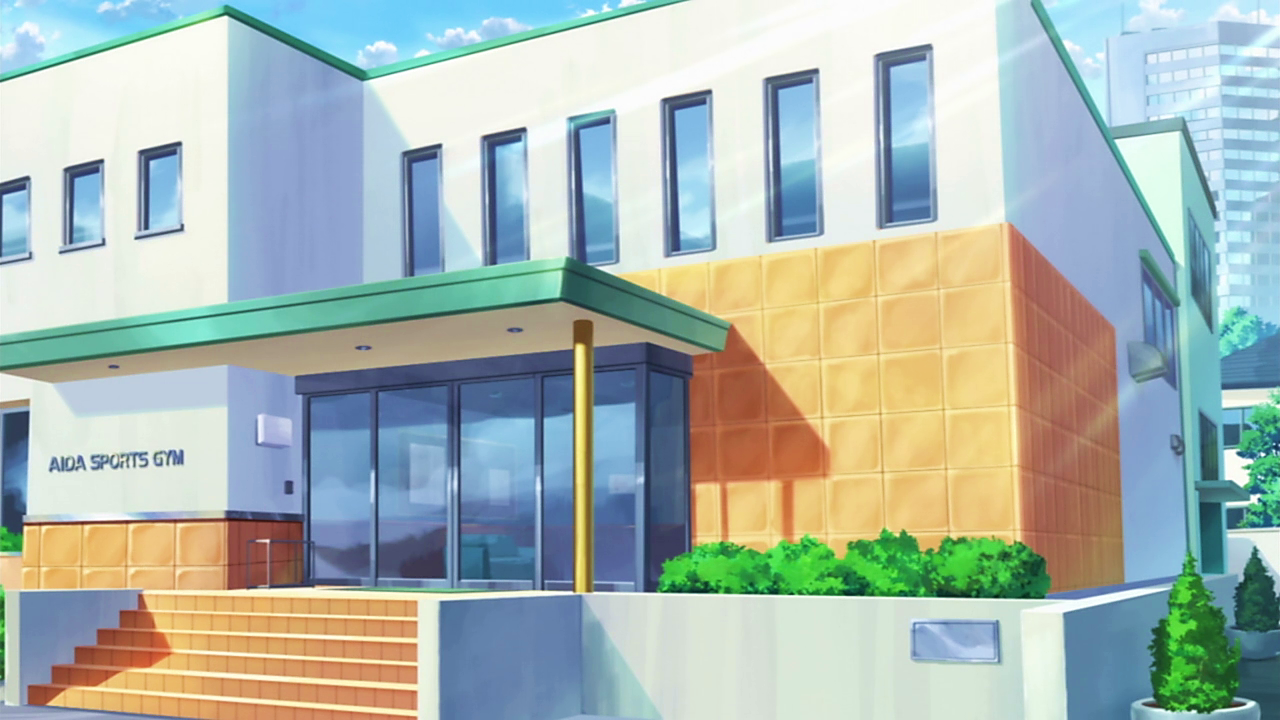 For a long time now the Tension world title had alluded the wrestling prince despite his long career at AFW. There was a lot of hurdles to getting the title and Daisuke wasn't the man to go through such hurdles. He was more the type to be handed opportunities instead of asking or earning for them. The Wrestling Prince now had his eyes set on one piece of gold that he knew he could take and that was a title not part of AFW but a wrestler who was part of AFW held that title. That title was the Berserk World Championship held by none other than the Ace of Berserk, Misaki Toyoda herself. The best wrestler at Berserk had a good career at AFW but Daisuke remained unimpressed. He was confident that he could challenge for the title and take it from Misaki to be the new Berserk champion.
However, it had to be on his terms. He knew that Misaki was the type of champion who would not back down from a challenge especially when the challenge had been so deviously been made public to put her reputation and more importantly the reputation of Berserk's champion on the line. There was no way she was going to deny his challenge when it was made public, Daisuke had played his cards just right and there was little choice for her but to accept the challenge for Berserk Wrestling Gym's sake. Daisuke had called the Ace out for not defending her title against AFW despite being a member and that he was going to be the one who would be the first challenger for her title. He had his own conditions, a special match with special conditions and the match would take place at Berserk to honor the title belt.
"Misaki-san! If you are the fighting champion of Berserk then accept my challenge. You and me, one on one. Where it all started for you. Face me in Berserk for the title" the words were still fresh in his mind as he was in the showers of the locker room, water running down his chiseled body before he stepped outside dripping of water while naked. He was confident in his chances, he knew Misaki was one of the best but he felt he was better. Drying himself off, he would grab his purple wrestling briefs and golden boots to put them on, he was ready to wrestle the biggest match in his career.
He would look himself in the mirror, closing his eyes and taking a deep breath before he was reminded of what was at stake. "Misaki-san, we wrestle in a falls count anywhere match. No rules, no crowd, no referee." he was reminded of his own words in flashbacks which broke him from his focus. He shook his head and started to bounce on his heels, he was ready for this more than he was ready for any other match.
Daisuke would then make his way out of the locker room to the empty Berserk arena. There was no music, lights, the roar of the crowd or anything. He would walk down that ramp towards the ring to nothing but silence. His eyes were focused on the ring as he got close to it. The prince would hop up the ring apron and take a moment to firmly grip the ropes and inspect his surroundings before making his way inside.
Once in, the challenger would bounce off the ring ropes and do a short sprint in the ring before stopping in the middle. He would shake his arms and roll his shoulders, loosening up while doing some light stretches' and pre-match warm-ups. Both of them had two-weeks notice for this match and Daisuke made sure to train for this moment, watch her previous matches and was ready to use anything to achieve victory.
"Misaki-san...tonight, we finally settle this" he whispered under his own breath waiting for his opponent for the biggest wrestling match in their careers.

Teenwrestler




Posts

: 4822


Join date

: 2013-09-04


Age

: 30


Location

: Here ---->



Despite the familiarity of the place she was in, Misaki couldn't help but feel that the Berserk locker room felt different than it did back then. What was once a place where she and various other Berserk wrestlers laced up their boots and gave their final warmups before a match was now silent and empty. All except for the Ace who finished putting on her attire.

Thinking back, it still felt strange. Misaki had been a part of Berserk for years, back when she was still a young idol that thought all pro wrestling was fake and scripted. Strange how time passed. And like all good things, the company she loved slowly came to an end as well. And it was all thanks to the new company she worked for. The Afw.

The AFW's explosion in popularity had practically halted any momentum berserk and it's roster had. It's wild and crazy ideas, incredible roster, and willingness to even get lewd had taken the once small league to new heights never before seen.

And soon enough, Berserk was bought out. And Misaki and many others of the roster were put into this new league. Misaki didn't mind too much honestly. She was still able to do what she loved and she was able to keep hold onto memories of her time in her former promotion. Her greatest piece of memorabilia being the berserk champion belt.

But then the video was released.

Misaki was confused at first, not realizing why people were looking at her with what she could only describe as awe. Until a staff member shoved their phone in her face and showed her the video. Or rather, the challenge. A wrestler by the name of Daisuke had laid out a challenge for her. Just him and her, anything goes, with the whole of the old Berserk arena open to them and only them. No one else.

And the prize for the winner? Misaki's belt.

Which is what led her to where she was now. Making her way to the gorilla position and catching another secret camera attached to the wall with the best angle. Leave it to AFW to not let an opportunity slip to see a great matchup that they could stream online. But Misaki ignored it all and instead focused forward.


Clad in her classic pink attire. Misaki would make her way to the ring with little fanfare. Her steps echoing out across the arena as she reached the ring and climbed inside. Her eyes locking with the supposed "wrestling prince" and giving him a cold stare. "Well… here I am. And allow me to ask you a question. Why? Why all…this?" she asked.

Ringropes98




Posts

: 1250


Join date

: 2020-05-24



There was no way that the Ace of Berserk was not going to show up. Even though there was no official confirmation of her accepting the match or any sort of guarantee that she would make it here to face his challenge, Daisuke was certain that she would do. He was not wrong and at the designated time of the challenge, the champion of the Berserk wrestling federation would make her way down to the empty arena ring ramp towards the ring.

Daisuke would stand in the middle of the ring, a wide smirk formed across his lips while he took a moment to adjust the waistband of his briefs. Misaki would enter the ring, clad in her pink attire to give him a cold stare before asking why he went through the trouble to set up all this. Daisuke would shake his head before approaching her, he got close and brought the back of his hand against her cheek to use his four fingers to caress her cheek and brush some stray strands of hair behind her ear in a caring way.

"A former Idol turned wrestler who struggled her way to go to the top and become champion." he said summarizing Misaki's career. "Beautiful, elegant and graceful. Who would assume a woman like you to become a pro wrestler" he said complimenting her good looks. "Do we really need a reason why? Misaki-san. The reason is simple, we are both wrestlers and you have a championship that I want." he said before stepping in to get head to head, nose to nose and chest to chest against her.

"You were the "Ace" of this federation and I want to claim that I was better than the so-called Ace. There will be no distractions when we wrestle Misaki-san. No rules, no referee, no crowd.....just two wrestlers fighting until one of us loses. The battle to become the number one" he said explaining his actions.


Teenwrestler




Posts

: 4822


Join date

: 2013-09-04


Age

: 30


Location

: Here ---->



If there was one thing Misaki was curious about coming into this. It was why Daisuke challenged for her belt at all. Not only had she never even heard of this so call wrestling prince until after he challenged her. But also was the fact that she was the Berserk champion in name only. It was no longer official to the AFW and berserk was no longer around to make it official. The only thing that tied her to the championship was the belt that she had brought with her. A belt that she had left in the locker room because she still thought this whole thing was a waste of time.

Yet she would get the answer to her question after she entered the ring as Daisuke met her in the center. His hand reaching up to caress her cheek and move some of her hair away. That is, until she unceremoniously slapped his hand aside with her own and gave him a silent glare. She had barely even knew this guy for a few seconds and already he was starting to get on her nerves.

And as if to make her opinion of him fall even further. He proceeded to open his mouth and explain why he challenged her back to where her career began. And it became clear to Misaki that this man wasn't someone who was looking for a random belt to steal. He knew of the ace's past, of her beginnings and the struggles to reach the top of berserk and the rivals she had to push through to get there.

And Daisuke wanted to prove that he was better. That by defeating her, he would not just be defeating the champion. He would be defeating all of Berserk. Because in his mind, if he was better than the best. He was better than everyone. That was something Misaki could not let stand.

Glaring she would say "Don't go making promises you can't keep. And especially don't come here expecting an easy win. You want to see the full force of what this league and I am capable of. I'm going to show you." and with that she walk back before raising her arms for a test of strength. There was no one to ring the bell and she was sure as hell not going to be the one to do so. To her, the match has already started.

Ringropes98




Posts

: 1250


Join date

: 2020-05-24



She was not playing any games, slapping away the back of his hand after he gently caressed her cheek and brushed her hair back. Misaki wanted to let him know that she meant business and that he was the one who called her out so she needed an answer. The answer soon came and Daisuke made it pretty clear as to why all this was done in the way it was. Misaki would continue to glare at him, he clearly did his homework and was aware of her past.

He shrugged his shoulders before stepping up until the two were really close. He touched his forehead against hers, went nose to nose and chest to chest to really get into an intense staredown with his new rival. "This is a promise I intent to keep Misaki-san" he whispered. "Show me then, show me what Berserk is capable of so I can take the best you can offer and beat you" he said before taking a step back.

Watching her raise her arm, he would nod in approval and do the same before stepping in to lock arms with her and begin this test of strength. "Argh!" he grunted in effort, planting his boots firmly on the mat while trying to control her arms in their battle.

"Tell me, nrgh?! W-why did you accept my match? I know it has to do more than just Berserk! Nrghh ARGHH, y-you doubt you still have what it takes to be champion don't you?" he said trying to mess with her while the two struggled.

Teenwrestler




Posts

: 4822


Join date

: 2013-09-04


Age

: 30


Location

: Here ---->



This guy had no lack in confidence that was for certain, but if he thought that Misaki was going to be an easy win that he could brag about to his friends and fans later. Well he was going to find that he stepped into something that he was in no way prepared for! The Berserk champion was going to teach him a lesson that he'll never forget!

Fingers locking with his, Misaki would strain her arms as she pushed against him with all of her might. Muscles bulging as she clashed her strength with her opponents own. Teeth clenched as she pushed and pushed with everything she had, Daisuke's strength a match for her own, possibly even stronger than herself.

But she refused to give him the satisfaction of that realization and so would pull one leg back. The prince was running his mouth again, asking why Misaki accepted this challenge in the first place. But Misaki had no interest in answering him as she would cut his words off with a knee to his rib cage!

Hopefully her attack landed as if it did then Misaki would pull her fingers away from Daisuke's and dash around him, arms encircling his waist. There she would lift with a grunt as she would try to fling the prince up and over her head so that he could slam on his head and shoulders with a snap German suplex! Rolling to her feet immediately after Misaki would look down on her challenger with thinly veiled annoyance.

"You talk too much."

Ringropes98




Posts

: 1250


Join date

: 2020-05-24



This was going to be the match that would give Daisuke the respect that he deserved, at least in his mind! If he were to best the best of Berserk and take her title as a prize then surely his lack of championships in AFW would be overlooked when considering his place on the top of the wrestling mountain. After locking up against the beautifully talented Misaki, the two were pretty much even in the start as they shuffled around gaining and losing ground respectively.

Eventually though, Daisuke's strength proved to be more advantageous to him and he started to push her back just ever so slightly when all of a sudden her knee would ram up into his abdomen to stop him dead in his track. "Guuugh?! *cough*" he gasped as spittle flew off his mouth and he doubled over in front of her, with the wind knocked out of him.

In an instant, Misaki would go behind the wrestling prince to wrap her arms around his waist and slam him down hard onto his back with a thunderous German suplex before getting back up on her feet while looking down on him and commenting on his chatty nature. Daisuke would moan in pain but roll over onto his front, pushing up onto all fours in front of her.

"Hah...struck a nerve I see?" he said with a pain stricken grin before suddenly leaping up off his position and ramming his shoulder into her abdomen looking to drive her all the way into the corner. If his lunge worked, he would have her cornered against the turnbuckle and then begin to ram her abdomen again and again with a flurry of shoulder strikes!

Teenwrestler




Posts

: 4822


Join date

: 2013-09-04


Age

: 30


Location

: Here ---->



Struck a nerve he did, though Misaki would not allow it all to show on her face as she drilled the wrestling prince's head and shoulders onto the canvas. Letting go immediately and rolling up to her feet so she could see him unraveling on the mat. Waiting for him to get to his hands and knees so she could keep her momentum going.

Yet as she reached down to do so. She heard him speak with much more clarity than she thought for someone who just got suplexed. And that was the only warning she got before she felt Daisuke's shoulder slam into her unguarded belly! Air and saliva shooting from her mouth as her body was folded in half!

"PUAHG!!" she gasped as she felt herself being carried across the ring! Her back was slammed against the unforgiving turnbuckle and she found herself crushed between the prince and the corner. Her arms flopping up and hooking over the top ropes to try and stay upright. Yet this would only give Daisuke more freedom to work as he would proceed to ram shoulder after shoulder into the Ace! Each strike leaving her more breathless than the last!

Ringropes98




Posts

: 1250


Join date

: 2020-05-24



It was clear his words were getting to the Ace of Berserk who clearly wanted him to just shut up and wrestle. However, Daisuke was going to take any advantage he could get against the Champ and he was a master at playing the mental level of the game. Out of rage, Misaki slammed Daisuke down with a suplex and was looking to pull him back up when suddenly he rushed in and rammed his shoulder into her abdomen to drive her all the way back into the corner.

Once pinned in the corner, Daisuke would unleash a barrage of shoulder strikes to keep the Ace against the corner while the wind was knocked out of her thanks to his stiff shoulder tackles. After he was satisfied that she was winded out enough, he would reel back and stand up straight, grabbing her hair to keep her upright before using the grip of her hair to push her head further back to puff out her chest.

"Misaki-san, you're weak and I am about to expose you and Berserk" he taunted before looking to unleash a huge, stinging chest slap right across her chest! If his hit connected, he would look to wrap his arm around her waist and drag her out of the corner, attempting a belly to belly suplex to send her flying over him and down onto her back towards the middle of the ring.

Teenwrestler




Posts

: 4822


Join date

: 2013-09-04


Age

: 30


Location

: Here ---->



The counter attack had come out of nowhere! The shoulder charges were relentless and left the ace of berserk gasping for air. Internally, Misaki could only blame herself for this turning of the tables. She let her guard down and had assumed that Daisuke was in too stunned a state to immediately retaliate. And now she was paying for such arrogance, breathless and trapped against the corner!

A hiss would burn through her throat when she felt the prince grab hold of her hair. Pushing her head back against the turnbuckle and forcing her chest to puff out involuntarily. The growl that had begun to rumble up at his words would be replaced with a pain filled shriek as Daisuke's palm would slam down onto her chest with a stinging chop!

"AHHNN!" She cried! Her arms immediately crossing over one another as she tried to soothe the pain! Before her mind could comprehend a way to compensate, Misaki would suddenly feel Daisuke's arms wrap around her arms and body. Pressing her against him until she would suddenly be thrown over his head! Crashing onto the canvas with a bang and leaving her arching her back from the agony!

Ringropes98




Posts

: 1250


Join date

: 2020-05-24



Page 1 of 2 • 1, 2
---
Permissions in this forum:
You
cannot
reply to topics in this forum