Who is online?
In total there are
35
users online :: 1 Registered, 0 Hidden and 34 Guests :: 2 Bots
Deus001
Most users ever online was
418
on Tue Jul 30, 2019 9:51 am
Champions & #1 contenders
Looking for New RPs
Sat Jan 28, 2023 8:41 pm by Daaharu
Hi all,
As always, I am looking for new RPs. I would love to reconnect with old roleplay partners, but I'd also be really happy if anyone out there who's new wants to play. My Discord, Daaharu#6352, is probably the best way to get in touch with me nowadays.
My two major rules for matching characters up are: 1) only female on female interactions, and 2) I like to make sure the two characters are of similar size (within 1-2 inches in height and similarly built in terms of muscle and chest …
[
Full reading
]
Comments: 0
New year, same ol Me
Sat Jan 14, 2023 1:31 am by ihateocrecolors
Happy New Year everyone! I'm looking for more matches for my newest and also older tension characters: Kelani Alex and Aiden Bolt! I will also be taking mixed matches but mostly interested in MvM.
Comments: 0
New Year. New Matches
Sun Jan 01, 2023 12:08 pm by Deus001
Heya folks!
So to roll in 2023 I want to look at making new RPs, I'll still be writing to my current ones as well don't worry but I want to drum up more activity.
I mainly want to look at things for Eliza Harenwood, Florence Knight, Kitty N, Ryan Knight and Jaqueline Rose. For Eliza in particular I'd like for her to fight some guys mainly to show she hasn't lost her steps, Florence could do with a squash match in her favour. Ryan can do with some stuff. Kitty N could do with a rival and …
[
Full reading
]
Comments: 0
Welcome to the bonfire...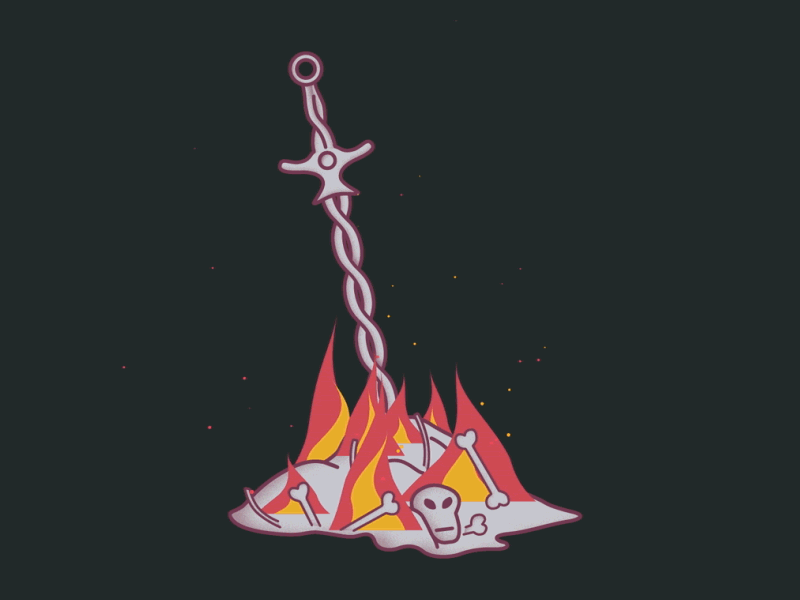 A place of respite where fighters and champions from all walks of life gather. Women and men, soldiers and vagabonds, vigilantes and outlaws. Wrestlers of different origins, creeds, and destinies all find their way here at some point or another. How or why is anyone's guess. But that isn't what matters, is it? Sit for a while and come to know these traveling characters. Learn from their stories. Understand their convictions. Perhaps even empathize with a few of there tales, before they return to their own paths. For every encounter in life is a precious, joyous turn of fate.
Keeper's Note:
"I'm always available and open to hear new ideas for threads.
If you'd like to do something with one of my characters,
feel free to contact me by whichever medium is most
comfortable or convenient for you. You can reach me
via PM or through Trillian by my username: berial."
Employee Fitness Assessment:
Occupied
Uh, what is this?:

This is meant to provide a real-time indication of my current capacity without having to force my RP partners into what must feel like heckling. This indicator isn't absolute, however, and doesn't perfectly reflect the activities of my day-to-day, but simply gives a general idea for everyone to understand what my schedule may be like. Please keep in mind that this also does not affect my willingness to accept new threads and matches. I'm always open to hearing new ideas and will happily take on new matches or encounters, even if I may not be able to start them right away. This is purely to avoid confusion and should be consistently updated.

Clear - I'm free to write posts at my leisure. There should be a noticeable increase in activity from me.
Occupied - Things have been getting busy for me and I'll only be writing sparingly. I'll still be fairly active but expect plenty of gaps and otherwise inconsistent posting times.
Hard-pressed - My attention is fully dedicated elsewhere. I will still be active on Trillian and through PMs, but posts will be kept to a minimum. I will do my best to not keep others waiting.
____________________________________________________________________
____________________________________________________________________
Sae Yamamoto
AFW Chief of Security. A hardened enforcer and experienced tactician, tasked with keeping the company's investments from killing each other and making things interesting while she does it.
Elizabeth Victoria-Lennox Winterbourne
The ambitious heiress to an international dynasty, dedicated to raising the wayward talent of AFW to greater heights.
A martial arts enthusiast spliced with a giddy tech mogul, this CEO amazoness intends to foster the next generation of fighters for the modern world.
____________________________________________________________________
FRICTION
____________________________________________________________________
All fighters available for Tension!
Masuyo Ai
An exuberant, headstrong mixed martial artist determined to become the best fighter ever known. A robust young woman with a strong sense of justice, she refuses to be kept down for long and moves forward with an unwavering resolve, using her strength to make the world a little brighter along the way.
[CLOSED]
Manami Kuroda
Cold, sadistic, and unforgiving. An underground fighter turned professional wrestler that considers herself a force to be reckoned with.
This mad beast given human form intends to make the most of AFW as her personal proving grounds.
Brave Yuko
The renowned hero of the ring. The light to vanquish the darkness.
This fearless, veteran high-flyer has made it her lifelong quest to maintain peace in the squared circle. Between dungeon raids, that is.
Chizuru Nagahara
The best German suplex wrestler in Japan, if not the whole world, and a top Wrestle Angel talent.
A kind-hearted, yet resoundingly strong veteran of the ring looking to foster her love of the sport and hopefully make some friends along the way.
Succubus Manabe
A salacious grappler that gets up close and very personal with her competition.
This devilish wrestler uses mischievous tactics to make her opponents dance in her fingers and play to an adoring court of followers.
Mystic Kurihama
A devoted servant to the occult elevating her arcane powers through the blood and tears spilled upon the ring.
This psychic technician bends the bodies and souls of her opponents into the perfect sacrifices for her unseen masters.
Remy Dadarne
Former heavyweight champion of Chris Morgan's IWWF, looking for high-tier competition in Japan.
A die-hard wrestling ace that boasts the biggest guts in the game.
Nikki Roy
A VFX star and ambitious karateka that's brought her stuntwoman skills to the pro-wrestling scene. This wannabe Kung Fu master aims to be the next big action sensation by living the dream in Japan.
Annette Weber
An affectionate swimsuit model, diving headfirst into the passionate world of sexual wrestling.
This light-hearted, sensual submissionist possess an irresistible pull like a siren's call.
[CLOSED]
Yae Mochizuki
A master kunoichi making use of her newfound freedom with loads of bourbon and casual sex.
Swift, strong, and skilled, this runaway thrill-seeker is as dangerous as she is carefree.
Fujika Takahashi
A private eye, pro-wrestling fanatic, and full-time upholder of the law.
This perky all-rounder is all about great matches with even greater opponents and won't rest until she exposes just how high up the chain the underbelly of corruption goes.
Tam Nguyen
Tough as nails muscle-for-hire and reserved vagrant that took her master's techniques and ran.
Extremely powerful for her size, this cynical martial artist is a serious competitor that's not often taken seriously.
Artemis Michelle Armstrong
A former American actress with a large body and an even larger ego.
Combining her overwhelming strength and flair for showmanship, she aims to make it big in the wrestling industry by whatever means necessary.
Zoey Jae Oh
Restless and undisciplined. A woman just looking to fight and have fun doing it.
Without any real talent backing her skills, this scrappy Taekwondo chick is seriously out of her depth.
Won't let anyone tell her that, though.
____________________________________________________________________
TENSION
____________________________________________________________________
Blue Imugi
A hard-hitting pit fightress that makes up for her size with remarkable speed.
She happily lives a life without ambition in spite of her skill, ready to take on whatever life throws at her little by little.
Harper Williams
An adventurous, rowdy tomboy having a hard time growing out of her small-town demeanor.
Finally free of her duties back home, this backyard brawler has her sights set on the toughest fights and biggest eats Japan can muster.
Hitomi Hana
A growing YouTube cover artist and professional attention whore, using her flair for drama to beat her way into pop stardom.
Untrained, undisciplined, and bursting with energy, this high-speed striker can only rely on her fists, her wits, and a whole lot of cheating.
It's a long way to the top if you wanna rock and roll.
Sophia Nechiporenko
An avatar of chaos, seeking to satisfy her lust for domination by bending the federation's rules to her whim.
This sadistic Spetsnaz operative loves to toy with her prey, turning their own body and mind against them.
____________________________________________________________________
MOMENTUM
____________________________________________________________________
Adele Montessori
A feisty out-boxer that battles at the fringes and surprises with explosive power.
This proud Italian is looking to knock the competition senseless and promote some family business on the side.
Margaux Lefeuvre
Psychotic and bloodthirsty, harboring an eerie fascination with violence in all its forms.
This young mob boss turned boxer-wrestler swings fast and hard without mercy, crushing and utterly decimating all manner of foes beneath her fists.
(
Friction/Tension cross-promotion.
)
Mimi Nakayama
Questionably a boxer that's under pressure to perform.
This talentless pugilist might be as weak as she is cowardly, but still believes in the value of a strong work ethic. For some reason.

Elfrida De'Reigndhart
Boxing prodigy, globe-trotting martial arts enthusiast, and super middleweight champion of the world.
A relentless all-rounder here on family business and for part-time destruction.
[CLOSED]
(
Friction/Tension cross-promotion.
)
____________________________________________________________________
FACTION
____________________________________________________________________
The Dire Pack
When the moon hangs low, the howls of wolves fill the air...
Last edited by Berial on Sun Aug 22, 2021 7:12 pm; edited 149 times in total (Reason for editing : Mimi joins the roster!)

Berial




Posts

: 2616


Join date

: 2017-07-10


Age

: 102


Location

: The Center of the Universe. Where else, idjit?



Credits to acuya, killcarrion, and anyone else that I am very clearly taking liberties from.

Berial




Posts

: 2616


Join date

: 2017-07-10


Age

: 102


Location

: The Center of the Universe. Where else, idjit?



~The bonfire has been kindled!~
The fire grows, and with it the hymns of creation...
UPDATES:
-
Added Wrestling Stats to each character.
Each character now has wrestling stats detailing their strengths in respective fields. As I started coming up with more characters that I'm excited to introduce, I felt it was necessary to convey their strengths in relation to the rest of my roster and differentiate them a bit. Should give a better read on established characters and help future additions stand out a little more.
-
Updated the stats of all characters to the star system.
Every character's stats are now ranked out of five stars accordingly. Done primarily for the sake of comprehension, giving a snapshot of what the character's about from the get-go and not wade through paragraphs. Lot more visually appealing than numbers, I hope.
-
Removed Drake Mallory
Yes, we will all miss I already forgot his name, but I felt it was necessary. Speaking honestly, he was only my second character, and fabricated when I still wasn't thinking I'd still be around. Even taking that away, I don't feel I put as much thought into him as I probably could have and think my standards have evolved somewhat. I still intend to finish any threads he's still involved in and take any last-minute requests lingering out there, but will be surrendering his design to the void henceforth. Worry not, however, all of you admirers of the sculpted male frame whose names aren't Tai. I assure you there will be suitable men to take his place very soon.
-
Added a Timeline key.
Might still be deciding on the colors, though. We'll see what happens.
-
Minor grammar corrections, style changes, and bug fixes.

Berial




Posts

: 2616


Join date

: 2017-07-10


Age

: 102


Location

: The Center of the Universe. Where else, idjit?



---
Permissions in this forum:
You
cannot
reply to topics in this forum