Who is online?
In total there are
29
users online :: 10 Registered, 0 Hidden and 19 Guests :: 1 Bot
Daaharu
,
Edmund
,
Harrier
,
I_care_not_till_I_must
,
killcarrion
,
KillerV
,
OmegaVan0
,
RadiantKarna332
,
Underdog21
,
Yori
Most users ever online was
390
on Tue Jan 02, 2018 2:02 pm
Champions & #1 contenders
Looking for character debut
Sat May 26, 2018 9:07 pm by Hedgehawk
Hey Guys,
So i have finished rounding the basics off my new guy
Ichiro Kuo
.
I was wondering if anyone would be up for threading with him for his debut. It doesn't have to be match, it can be some backstage stuff. Just wanna set something up to get the creative juices flowing.
Comments: 0
Highfly Flying Out Of Town
Tue May 22, 2018 1:31 am by HighFly
Hello everyone, I just wanted to inform all I have threads with that I will be gone from this coming Wednesday through Sunday. I won't be able to post consistently if at all during this time, but I will try to make up for it next week! I am sorry for the inconvenience to everyone.
Comments: 7
Page 1 of 9 • 1, 2, 3, 4, 5, 6, 7, 8, 9


Elimination Tag Match
Win by Making both members of the opposing team submit or Pin both members of the opposing team.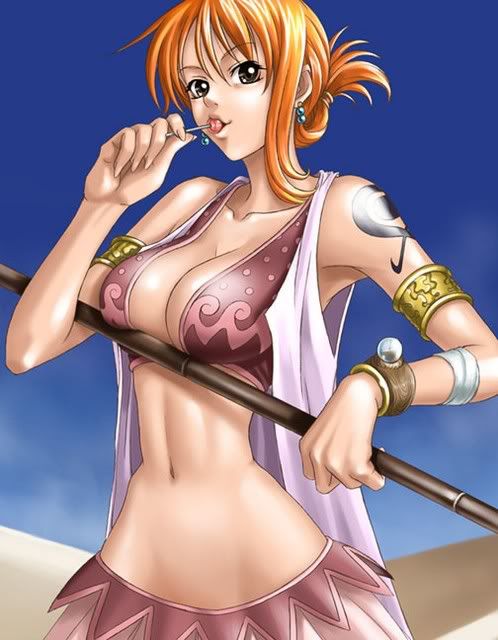 Misha was standing backstage rubbing Erica's shoulders as the y both prepared for their upcoming match "Ok Erica this is our first official match as a team so lets go out there and show the crowd what we can do." Misha said as she let go of ERica's shoulders and reached down to pick up her hat "But don't forget that we have to make this look good as well.. I mean how else are we going to make ourselves the tag champs?" Misha then stepped towards the entrance and motioned for Erica to follow her.
Erica was in a very relaxed mood thanks to her partner Misha and as her massage ended Erica looked up and smiled at Misha "Well i can't wait for this. I hope our opponents are good looking." Erica then stood up and and tied her hair into a ponytail before taking her position right next to Misha "Lets mkae this a night to remember." Erica then stepped out into the arena to the thunderous cheer of fans. ERica slowly walked down to the ring with Misha a step behind her while both of them waved and blew kisses to their fans.
Now as they reached the ring Erica looked and Misha and kissed her on the lips much to the delight of the crowd and as she pulled away Erica took off Misha's hat and tossed it into the crowd where a some lucky fan caught it. Misha then stepped out of the ring leaving Erica to be the first in as they both waited for the other team to arrive.

_________________
Characters

The Den
[align=center:n80jvxth]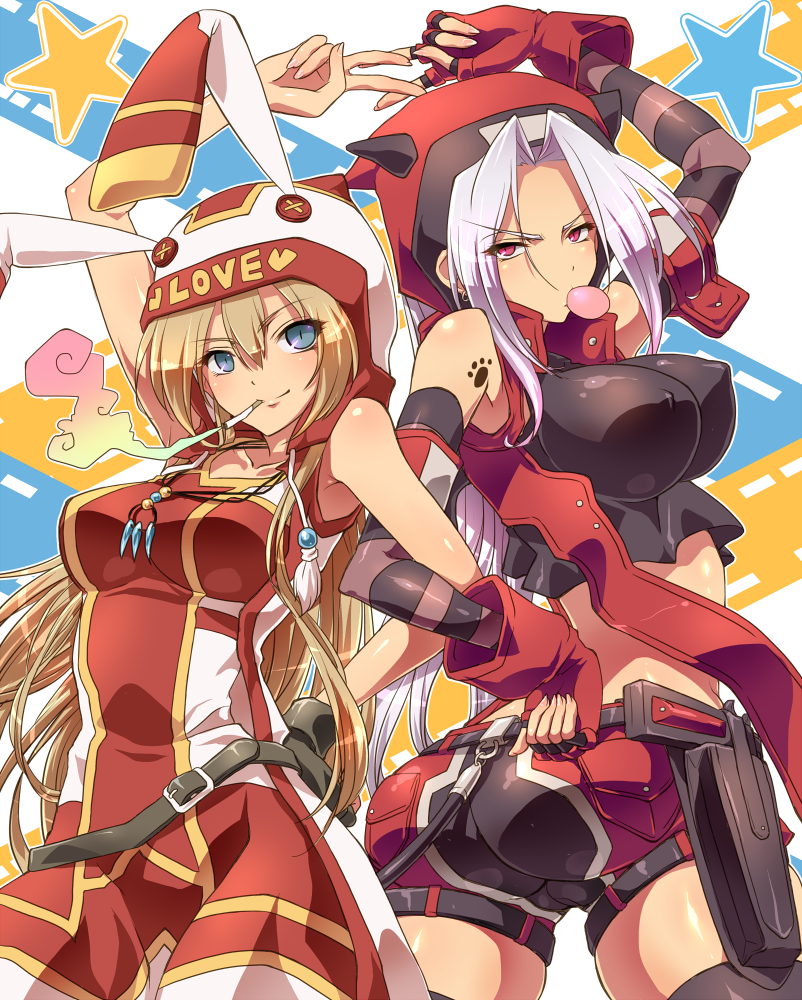 [/align:n80jvxth]
They arrived in the nick of time, it seemed that their opponents were already going onward with their intro while the two newbies had just entered the backstage. Leila went over to the staff to discuss their appropiate theme, they were already set go out but needed to wait a bit longer until their opponents were done. Roselle took a comfortable seat on the bench and just watched what Leila was doing. They would have been here much sooner.. But Leila was sure about the whole ' Oh we're just newbies, we won't get matches anytime soon! ' thing that they went out and visited some placed here, only to get called about a match at the last moment. So now here they were, dressed in their wrestling outfits and just waiting now. Leila stepped back to Roselle and gave her a grin.
" That's settled! "
She wasn't going to question Leila about what she picked for their theme song, it was bound to be from the same artist they both liked. She got back onto her feet and gave one last stretch, she had heard the intro of their opponents fade and now it was time for theirs. Leila straightened Roselle's clothes much like a mother would do with her child's and then made her way to the entrance that led to the arena. She didn't need to discuss plans with Roselle because they both knew what they were going to do. Once their [url=http://www.youtube.com/watch?v=CXqk7yNmsG8:n80jvxth]theme[/url:n80jvxth] started, they stepped out to face the crowd and their opponents. Roselle remembered that theme, it was an old one they liked. She said nothing about it and simply raised her fist to the crowd to show them she was ready while Leila waved at the crowd. They did this for atleast ten seconds before they made their way down the ramp and to their opponents, walking as casually as ever. Roselle rolled underneath the bottom ropes and Leila hopped onto the ring and went through the middle and top ropes, both soon standing next to eachother and facing their opponents, observing them first.
" Looks like I'll be going first, seems like the other one is more fit for you. "
" I suppose she is, good luck. "
They gave eachother a highfive before Roselle would step out of the ring and rest against the turnbuckle. Leila stepped over towards her opponent, giving her a playful grin and held her hand out to her, she would atleast have to be polite and show good sportsmanship. " Looking forward to a great fight. " She would add as her hand reached out to Erica, which off course earned her some of the crowd.
Erica watched as her opponents entered the arena and she smiled as she saw what her opponents looked like "Well Misha i think we can both agree they are good looking." Erica said before giggling slightly "I hope they can fight as good as they look." Erica said before sinking at Misha and heading to the center of the ring to meet Leila "I'm looking forward to a great fight too." Erica said as she took Leila's hand for the handshake.

After the handshake Erica moved back to her corner and smiled at Misha "She seems nice." ERica then turned around and blew Leila a kiss just as the bell rang "Well here i go." Erica said as she moved back towards the center of the ring to meet Leila a second time.

_________________
Characters

The Den
Even if it was a rather loving gesture that Erica made to her, Leila knew that she had to be careful, these opponents did look strong after all, nothing like those schoolgirls they had faced before coming her. When the bell rang to signal the start of their match, she would move close to Erica with a rather teasing motion of her hips, waiting for the right moment to strike and that didn't have to wait too long. Once she was close enough to Erica, she jumped straight at her, deciding to close the distance between them and to try and bring her arm around Erica's head and pull her into a tight side headlock.
ERica smiled as Leila sauntered over to her in the middle of the ring and ERica couldn't help but wonder what else Leila's hips could do but as her mind wandered away from the match Leila was easily able to catch Erica in a side headlock "Hey that wasn't fair, distracting me with your sexy body." ERica would say before trying to punch Leila in the side in an attempt to get free from the headlock.

_________________
Characters

The Den
The punch wasn't that effective, Leila had figured something like that would come when she had her in the side headlock and held her breath, bracing herself and getting herself in position. She then executed her move, jerking her own body back to fall with Erica followed along for the ride though not for a DDT attack, she didn't want to hurt Erica, she had a different plan in mind.

Once she was on her own back and Erica laying ontop of her, still caught in the side headlock, she would try to wrap her legs around the girl's waist to lock her in place.
Erica let out a yelp of surprise as Leila fell backwards causing ERica to fall with her but instead of a DDT like Erica thought was going to happen, Erica just landed softly on top of Leila "I take it you like being on the bottom then." Erica managed to say before she felt Leila's legs wrap around her waist.

Erica was slightly confused at the moment as it seemed that Leila wasn't trying to cause her harm but it seemed like she just wanted to hold Erica close "You know if you just wanted to get close to me you could have asked." Erica said with a grin as she would try to pry Leila's legs apart.

_________________
Characters

The Den
With the preparations complete, Leila just had to make sure those legs around Erica remained secure and they distracted the girl just like she planned. Erica's words weren't going to distract her from her main goal though. She still had one hand free while her other arm kept Erica's head secure. She was going to make Erica feel her gentle touch and now was the perfect opportunity to do so.

" Relax dear.. " She would whisper out oh so faintly so only the girl could hear and soon enough, her fingers would trail gently over Erica's back. " Just submit to my touch.. " Her nails gently grazed over Erica's skin without hurting her, then gently pressing her fingertips against the skin and trailing all of them down as soft and slow as she could.
Last edited by 131 on Sat Jun 16, 2012 2:26 pm; edited 1 time in total
ERica continued to push against Leila's legs in a vain attempt to get free from her trapped position but t seemed like Leila didn't want to let go. "So how about you let go and we can have some real fun." Erica said as she struggled in Leila's grip.

However Erica's struggling would soon stop as a shiver wnet down her spine as Leila's fingers and nails sent pleasing sensations down her back "Well relaxing sounds all well and good and your touch is very nice and refreshing but i don't think i will submit." Erica said as she tried to think of a way out of this mess before she actually did succumb to Leila's soft caressing touch.

_________________
Characters

The Den
Tangled in Leila's web is something no prey would do willingly at first, but Erica was about to find out why she shouldn't linger. Leila concentrated upon the touch she was giving Erica, gently pressing her nails at various placed before she stroked those nails upwards until they reached the back of Erica's neck, gently stroked her thumb in a circle motion of it. " That sounds like a good offer but.. "

She then pulled back on the side headlock she still had on her, giving Erica a bit of pain while her soothing massage continued. " I don't want to release me leverage over you, my dear. If you give up now, we'll have some fun outside the ring, hmm~? "
Page 1 of 9 • 1, 2, 3, 4, 5, 6, 7, 8, 9


---
Permissions in this forum:
You
cannot
reply to topics in this forum