Who is online?
In total there are
37
users online :: 11 Registered, 0 Hidden and 26 Guests :: 1 Bot
acuya
,
Cy_Man
,
GrandAkumaShogun
,
Harrier
,
LunarWolf
,
Mystery Dragon
,
Old_Man_Tai
,
PlaymakerBD
,
TiefBlau
,
Underdog21
,
Vcom7418
Most users ever online was
390
on Tue Jan 02, 2018 2:02 pm
Champions & #1 contenders
Kawaii Opportunities
Sun Jun 17, 2018 3:04 pm by Daaharu
Hey, guys!
With the kawaii title match at Avalanche taking on an interesting wrinkle with the interruption by the Brat Pack, we are moving forward with the overall kawaii storyline, and at this point I'd just like to take stock of what kawaiis are out there that are interested in participating in a cohesive storyline.
Can't make any promises about titles or what exactly each girl's given role would be. We can talk a little more about the specifics of where the story is going soon, but I …
[
Full reading
]
Comments: 3
Match for Takeichi
Tue Jun 12, 2018 6:13 am by GrandAkumaShogun
So with my other two guys having their own matches I figure I should do something with my first character on here, Takeichi Mori. If anyone is interested feel free to post here or get in touch through a pm so we can plan it out. I can either have Takeichi remain a jobber or begin to work him towards being a more serious competitor.
Comments: 1
Match or RP?
Wed Jun 13, 2018 3:48 pm by Lotuswarrior
I'm just looking to do something while I wait for match replies. Really want to get some characters cemented a bit with a rival or some interactions with other characters here.
If anyone wants to do something hit me up.
Comments: 0
Page 1 of 6 • 1, 2, 3, 4, 5, 6


First to pin or make their opponent submit twice wins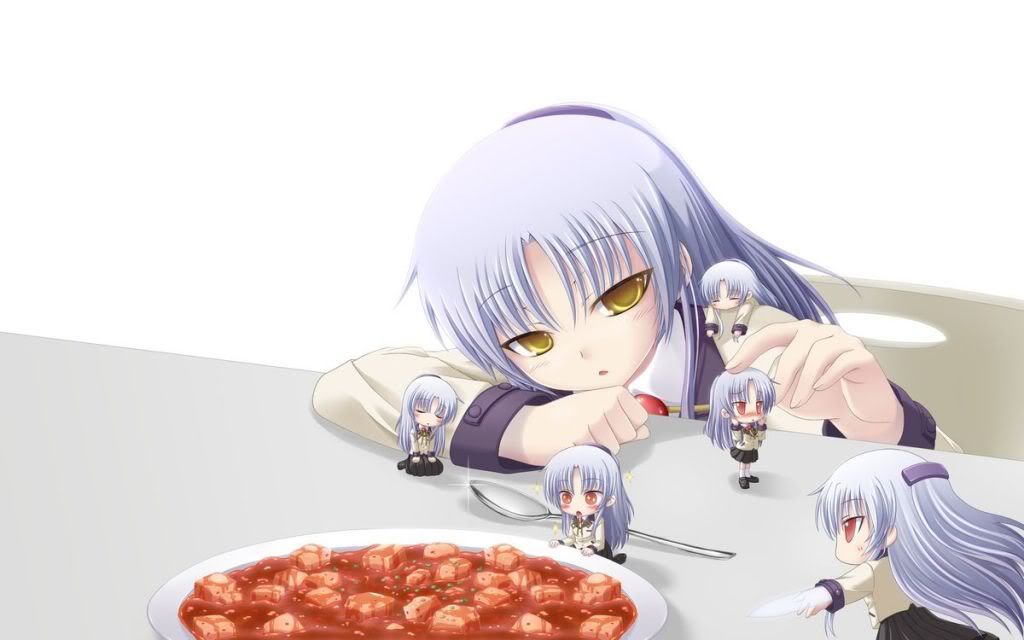 Tannis was standing backstage feeling rather relaxed instead of her usual nervousness of course that could be because Tannis was actually alone at the moment and her little mini Tannis's weren't around "Ok i can do this.: Tannis said to herself as she stepped out onto the stage "Just because my debut match ended catastrophically doesn't mean that this one will be the same." Tannis the n walked dow nto the ring where she waved to the crowd and prepared herself for her opponent. "Ok i can win i just hope i don't have any unwanted guest show up." Tannis said remembering that not all of her little helpers were her friends and that one in particular just loved to mess wit hehr head.
Last edited by 407 on Wed Jun 13, 2012 7:33 am; edited 1 time in total

_________________
Characters

The Den
Unbeknownst to the odd Tannis girl, Alice was busy in a little corridor, having trapped one of Tannis's Chibi self's in a glass she carried into the ring as her theme belched out, staring into the glass as she fixed her glasses to smile at the little, adorable Chibi. "How very, utterly adorable you are, like a bug, but cuter, just like human....odd..." she said, poking the glass in front of the Chibi Tannis's eyes of horror.
"I might keep you as a pet for my desk, a little cage maybe and some fresh water hmm?" she smiled, placing the trapped Chibi Tannis to the side delicately.
Suddenly, Alice looked to her opponent, surprised by her appearance which looked just like the Chibi creature in the glass, only more weird looking to Alice's view on people. "And who, are you?" Alice flared her nose up, acting snooty and in a posh accent towards the girl, it was clear Alice already judged her from the cover, as another dim witted individual on her path to winning.
Last edited by 1 on Sun Jun 24, 2012 11:11 pm; edited 2 times in total
Tannis was standing in the ring waiting when she saw Alice approach and wandered "Why does she have a jar?" Tannis asked herself before seeing what was in it "Wait thats me. How did she get that?" Tannis then began to walk towards Alice with a mean look on her face "Hey give that back its mine." Tannis would say as she reached for the jar.

now to the audience it would seem that Tannis was just starting a fight over an empty jar causing many murmurs of confusion from the AFW fans but the figured that the match would start soon so they went along with it and cheered for Tannis to get the jar back.

_________________
Characters

The Den
"YOURS you say?!" alice snapped giving tannis a slap away from her, "what could be so important about a empty jar to a little insuperior girl like you? do you have any intellect at all?" she taunted, swirling the jar on her finger relaxed, for alice had already researched tannis's mental condition. Now she kne what made her opponent tick.

"Well tannis, what would happen if I did this?" alice smirked, throwing the jar to outer ring floor where it cracked, knowing that tannis would be angry, or hopefully cry. Spiteful as Alice is to anyone, she wanted to see tannis swell up in weakness.

"Oopsie, did I do that?" Alice cackled, pushing tannis over as the bell rang for round 1.
Tannis backed away from Alice after the slap hit her face "Ow stop being mean" Tannis would say before seeing Alice twirl the jar around "Please can i have the jar" Tannis asked before she saw Alice throw it causing Tannis to dive and try to catch it. However Tannis fell short and the glass broke causing Tannis to begin to look around for the chibi version of herself "Where did you go?" Tannis asked nobody as she looked around on the ground as she completely forgot about Alice until the bell ang and she was pushed down to the mat.

_________________
Characters

The Den
As crazy as it looked to the audience, the jar was empty, but only to those who could see the unseen things, like magic Chibi's. Crazy as the ref girl scratched her head, Alice could see who tannis was talking too, and had a broad view on beating up the weird girl.

"Grrrr, pay attention to me! your opponent!" Alice growled, grabbing tannis by the arm forcefully, swinging her down to the ring canvas! as she looked down at tannis, she smiled wide fixing her glasses, "when I win you, your little clone shall be my pet! and you will be crying for me to give her back..." she laughed, going for a first smack at tannis if she dodged it.
Tannis was easily swung down to the mat rather harshly "You will do no such thing." Tannis screamed out as she would try and tackle Alice to the mat "I will not let you do that." Tannis would then try and slap Alice repeatedly acorss her face as it seemed that Alice's taunting had sent Tannis into a rage.

_________________
Characters

The Den
Having made tannis angry just as planned, Alice was tackled down as she meeped from the ferocity of this girl, lying to the ring as tannis girly slapped Alice, who screamed and flailed with her glasses still on. A laugh for the fans, but the males were getting ready to see a girly catfight between the girls.

"G gnah! these glasses cost more than therapy sessions you crazed lilith!" Alice said groaning as tannis was giving the overconfident girl a good slapping.
Tannis continued to slap at Alice "I won't let you do that to me" Tannis screamed out as she wouldn't let Alice anywhere near her illusions.

Tears were falling from Tannis's eyes as she slapped Alice as it seemed Alice's taunting hit a critical nerve "I will never let anyone lock me up again." Tannis screamed out as she slaps would suddenly turn to punches aimed at Alice's face.

_________________
Characters

The Den
[quote="d_ultsch":15iynz1w]Tannis continued to slap at Alice "I won't let you do that to me" Tannis screamed out as she wouldn't let Alice anywhere near her illusions.

Tears were falling from Tannis's eyes as she slapped Alice as it seemed Alice's taunting hit a critical nerve "I will never let anyone lock me up again." Tannis screamed out as she slaps would suddenly turn to punches aimed at Alice's face.
Alice flinched and pulled a angry grin, but she knew of tannis's recent run in's with the police, a escaped patient with severe mental conditions which explained her Chibi clones of her running round, hitting Alice as well! it sounded all a crazy match, but Alice promised she was going to put on a good show for Reika Suzuka, her friend, allie, to show her strengths in the ring personally.
"Oh don't speak too soon my dear tannis, I had hacked those childish servers of yours, and lead every single last ounce of info on you! your insane tannis! nothing but a insane girl with freakish effects!" Alice laughed in tannis's face, grabbing her slapping hand to twist it right around her opponents back for a submission move.
"But first, time for some more pain! you deluded child!" Alice snapped, pulling tannis's arm further back behind her back, feeling the skin of her arm scrunch as she got harder on the girl.
Page 1 of 6 • 1, 2, 3, 4, 5, 6



Similar topics
---
Permissions in this forum:
You
cannot
reply to topics in this forum