Who is online?
In total there are
55
users online :: 22 Registered, 0 Hidden and 33 Guests :: 2 Bots
acuya
,
d_ultsch
,
Deus001
,
DizzyKnight
,
Edmund
,
Gator_Tooth
,
ja15ke
,
Jaystar
,
JohnnyFlash
,
k0hryuu
,
KillerV
,
LARIATO
,
LunarWolf
,
Mystery Dragon
,
Old_Man_Tai
,
PrizewellStar12
,
Ragdoll_Jobbers
,
RJD
,
shanecawf
,
TheEditor1023
,
wrestleryu
,
Zithpith
Most users ever online was
155
on Sun Oct 09, 2016 8:33 am
Champions & #1 contenders
Belated Apologies
Sun Mar 26, 2017 9:58 am by Clobber Jobber
So, I'm not super fond of doing non-match threads because it messes with my organization, but I feel I owe everyone an apology. I just kind of up and dissapeared for, what, a few months? With the exception of one wave of posts, I've been super quiet, and a lot of threads have been held back because of me. So, I'm sorry to everyone about that, and I'm going to at least get another wave in.
To explain myself a bit, I've had a few things going on that slowed me down. For the first couple months, …
[
Full reading
]
Comments: 0
Looking for debut matches/RP's/microphone exchanges/Gym sessions/What have you
Sun Mar 26, 2017 6:14 am by JohnnyFlash
Hey gang!
According to our wonderful administrator
Person
I am happy to report that both
Buzzy Armstrong
and
Johnny Flash
have been deemed acceptable. Woohoo!
Logically, the next step would be to get their proverbial balls rolling with their respective debuts. I am interested in any kind of
match
,
promo segment
,
gym meetings
,
backstage
elbow rubbings, or whatever else have you with either of the two boys. I could always just do an open promo but I am up for ideas and story building with …
[
Full reading
]
Comments: 2
i am sorry
Sat Mar 25, 2017 2:51 pm by xalex
Hey guys
I won't talk much about it just wanted to put it out here
I need to step back from are dramatically because of stress in the uni and some problems of mine
I will keep working on the ppv matches I am in and maybe one or two more but to the rest I need to say sorry
Thanks for understanding
Comments: 4
Page 1 of 5 • 1, 2, 3, 4, 5

Standard Match
Win by pinfall or Submission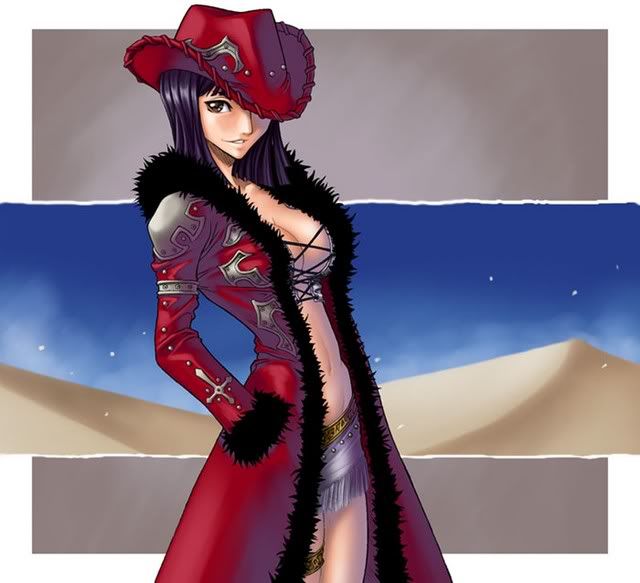 Tonight was Misha first match and she was kinda nervous as it was not only her first match but she was going to have to do it without her tag partner Erica. Misha however took a deep breathe beofre placing on her cowboy hat on "Ok its time for me to get started." Misha said before feeling a tap on her shoulder "Huh who is there?" Misha asked before turning around
"Hey Misha." Misha's tag partner Erica said "Don't worry ok you will do fine." Erica said with a smile and a quick kiss on Misha's cheek "And don't worry i'll be right by the ring cheering you on ok" Erica said with a smile.
Misha smiled as ERica said she was coming down to the ring with her "Well i guess i can win this one for you" Misha said as she stepped out into the arena to the cheering audience. Misha waved to the crowd and made her way down to the ring with Erica not to far behind her. Misha then entered the ring and tossed her hat to the crowd before winking at Erica and awaiting for her opponent to show up.
Last edited by 407 on Wed May 23, 2012 5:20 am; edited 2 times in total

_________________
Characters

The Den
First matches back after injury were always a nerve wracking experience. So many unanswered questions circled in Tina's mind, whether she still had what it took to be in the ring or should she have let her last injury at the hands of Eladra be the one that kept her out of competition for good. Just thinking about it made her ribs ache while she suited up.
"Let's do this..." She sighed out, trying to get in some last minute stretches before her locker room door was blasted open, and a masked wrestler bounded in to hug her. "GAH!" She let out, not prepared for the surprise glomp.
"HIYA!" Bullet Ant replied loudly, before pulling away "Anyway was thinking and well, you know I'm totally gonna be rooting for you and all tonight, but I thought well I can't give that much moral support from behind a screen where I end up screaming and pulling my hair out if it all goes wrong which it totally wont!" Tina's student said at a blistering pace. It was all the superstar could do to try and keep up.
"I'm sorry, what?"
"I'm coming out with you! Come on it's gonna be awesome watching you work real up close, I mean watching it on screen is nothing compared to being there in person and I wanna see you kick some ass!" Bullet explained, still bouncing as though she was on a caffine drip. Tina was unsure despite the luchadora's enthusiasm, she knew how high of an opinion her student had of her and didn't want to let her down, on the other hand it was reassuring, that not everyone had forgot about the heights she had reached. Part of the reason the Ant asked her to be her teacher/mentor was because of how much of a fan she still was, but even beyond the base adoration, she could feel the excitable Bullet's faith.
"Thanks. It'll be great to have some support out there."
---
She had more than some support: the crowd was erupting in cheers as she stepped out, blowing the odd kiss to the fans with Bullet Ant bouncing up and down behind her before she slid into the ring: giving Misha a good look up and down.
"Hey!" Bullet hissed towards Erica "I'm watching you." she threatened, trying to send a glare through the mask while her mentor opted for a more friendly approach, standing in the middle of the ring with a hand outstretched for a handshake.
_________________
Under construction

Adrian Kytes (Face)
Rebecca Tomko (Heel)
Sabine Shanoa (Face)
Tina Armstrong (Face)
Misha looked at Tina as she came down to the arena and she smiled "Well she doesn't look to bad. I think this is going to be a good match" Misha said as removed her robe and tossed it out to Erica who caught it and placed it by the ring. "Hey i'm Misha. Lets have a good match ok" Misha said as she moved towards Tina and extended her hand for a friendly handshake.

ERica looked at Misha with and thought to herself that her partner couldn't look sexier but then she caught Misha's robe and set it aside before smiling at Bullet Ant "Oh don't worry i'm watching you too" Erica said with a wink and a smile.

_________________
Characters

The Den
Tina smiled warmly when Misha took her handshake, it seemed this match was going to be in a better spirit than her other three. "Well, now you're making me feel over dressed." She said, slipping off her own jacket and throwing it to the side. "So how do you want to start this thing?" the superstar asked "Wanna duke it out or get more up close and personal?"

Bullet Ant was blushing heavilly under her mask, this was a match, no need to get...kinky... about it. Grappling or striking, just say grappling or striking
_________________
Under construction

Adrian Kytes (Face)
Rebecca Tomko (Heel)
Sabine Shanoa (Face)
Tina Armstrong (Face)
Misha was glad when Tina accepted her handshake "OH don't worry you look sexy no matter what your wearing" Misha said with a smile. Misha then stepped closer to Tina and blew her a kiss "So lets get close and personal" Misha said choosing how she wanted to start the match "you know unless you don't think you can handle someone like me up close and personal."

Erica moved closer to Bullet Ant and gave her a pat on the back "So i'm Erica, who are you?" Erica said trying to as up close and personal to Bullet Ant as she could.

_________________
Characters

The Den
"Up close it is then" Tina said with a sly smirk on her face before she dived in, looking to lock up with Misha. This was looking to be fun already for the blonde as she tried to get a feel for how Strong Misha was, any time their breasts pressed together as a result was a happy bonus.

Bullet Ant however was not so happy, jumping back away like someone had shot 900 volts into her when Erica patted her on the back "HEY! Personal space! Don't think you can distract me with promise of boobs, I may swing that way but there's only one pair and I ...GAH!" She let out, catching herself saying way too much, no doubt to everyone's amusement. With or without the mask she was probably the most easily teased girl on the roster.
_________________
Under construction

Adrian Kytes (Face)
Rebecca Tomko (Heel)
Sabine Shanoa (Face)
Tina Armstrong (Face)
Misha smiled as Tina collided with her and she immediatly locked up with her sexy blonde opponent "Oh don't worry we will get up close and personal real soon" Misha said as she shoved her chest into Tina's abit to see how her opponent would react to her little sexual taunt. However Misha also knew that she couldn't just win by playing nice either so as she stuck her chest out she would also use her strength to try and bring Tina to her knees.

Erica couldn't help but giggle at Bullet Ant's reaction "I never said anything about boobs but it seems like someone is a bit perverted." Erica said teasing Bullet Ant "I think you just came out here to try and get into my pants didn't you?" Erica said pushing Bullet Ant away a little like she was trying to put some space inbetween the two of them.

_________________
Characters

The Den
"Hmmm." Tina purred as Misha pushed her own large chest into hers, their fingers intertwining in an unorthodox test of strength: the superstar trying to put Bullet Ant's whining at Erica's teasing out of her mind while she focused at the task at hand, although she found Misha's strength a struggle to keep up with. "Been too long since I did something like this." She said as she started to buckle slightly under the pressure.

Trying to keep up the ToS was just gonna wear her out to quickly at this pace, and she needed to start strong, so maybe a bit of misdirection? Pulling back with her hands to try and stumble Misha, she'd break the test of strength to try and wrap her arms around the raven haired beauty and slam her with a belly to belly suplex.

"...shut up." Bullet And muttered as she was pushed back, trying to shove Erica in turn, only a lot meaner than Erica's teasing way.
_________________
Under construction

Adrian Kytes (Face)
Rebecca Tomko (Heel)
Sabine Shanoa (Face)
Tina Armstrong (Face)
Misha continued to smile as she felt Tina begin to fall beneath her strenght "Done already?" Misha said before she let out a surprised gasp as she stumbled forward right into Tina's arms "Aww did you just want to give me a hug?" Misha said before the smile disappeared from her face as Tina slammed her against the mat "Oww"

Erica smiled at Bullet Ant until the girl pushed her back rather harshly "Hey i was just being nice. You don't have to be so mean you pervert." Erica said as she stuck her tongue out at Bullet Ant before kicking the girl in the shin "Take that you meanie." Erica said kinda childishly.

_________________
Characters

The Den
"Play nice you two!" Tina called out as she heard Bullet Ant yelp out after getting kicked in the shin. She didn't need the distraction when she had her hands full with Misha, or at least trying to straddle the raven haired wrestler's belly. "Nah, I just couldn't wait to get you on your back" she teased back as she turned to Misha.
_________________
Under construction

Adrian Kytes (Face)
Rebecca Tomko (Heel)
Sabine Shanoa (Face)
Tina Armstrong (Face)
Page 1 of 5 • 1, 2, 3, 4, 5

---
Permissions in this forum:
You
cannot
reply to topics in this forum