Champions & #1 contenders
Kawaii Opportunities
Sun Jun 17, 2018 3:04 pm by Daaharu
Hey, guys!
With the kawaii title match at Avalanche taking on an interesting wrinkle with the interruption by the Brat Pack, we are moving forward with the overall kawaii storyline, and at this point I'd just like to take stock of what kawaiis are out there that are interested in participating in a cohesive storyline.
Can't make any promises about titles or what exactly each girl's given role would be. We can talk a little more about the specifics of where the story is going soon, but I …
[
Full reading
]
Comments: 3
Match for Takeichi
Tue Jun 12, 2018 6:13 am by GrandAkumaShogun
So with my other two guys having their own matches I figure I should do something with my first character on here, Takeichi Mori. If anyone is interested feel free to post here or get in touch through a pm so we can plan it out. I can either have Takeichi remain a jobber or begin to work him towards being a more serious competitor.
Comments: 1
Match or RP?
Wed Jun 13, 2018 3:48 pm by Lotuswarrior
I'm just looking to do something while I wait for match replies. Really want to get some characters cemented a bit with a rival or some interactions with other characters here.
If anyone wants to do something hit me up.
Comments: 0

Managed by Doctor Love
Group Theme: "Bad Case of Loving You" by Robert Palmer
Name: Dr. Amber Lance
Alias: The Associate
Sex: Female
Age: 21
Eyes: Brown with a hint of Amber
Hair: Dark Brown
Height: 5'7"
Weight: 125
Nationality: United States
Favored moves: Strikes, Smothers, Kicks, Sensual moves.
Finishing moves:
-Bend Over (And Say "Ah"): With a swift kick or punch to the opponent's mid-section, Amber has her target double-over to the point where she can have her fun with them. Most often she will put her opponent into an octopus submission hold, which can easily be turned hentai.
-Check-up: A variation of a power-bomb, Amber will keep her opponent up in the air for longer than normal as she performs and oral check-up on her opponent's privates, whether or not they are covered. She will then bring her opponent down with a thunderous slam, after which she will do as she pleases, usually to her dazed opponent.
-Concussion: Quite simply a swift strike (either punch or kick) to her opponent's head, designed to knock the opponent unconscious.
Appearance: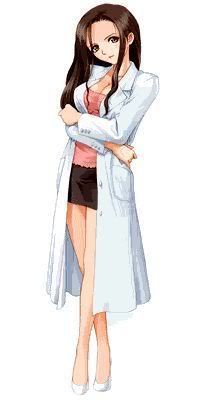 Past: Amber's past is a mystery and it is uncertain if she has any medical background whatsoever. She was brought to Friction by Doctor Love. The faction's purpose is unknown. She is Doctor Love's second in command.
Personality: Cheery and playful, Amber gives off the feeling of a pediatrician or at least a doctor with an extremely good bedside manner. She is mischievous at times but has been labeled as being able to "get the job done".
_____________________________________________________________________________
Name: Nurse Collette Vial
Alias: The Nurse in Training
Sex: Female
Age: 19
Eyes: Aqua
Hair: Sandy-blonde
Height: 5'5"
Weight: 110
Nationality: United States
Favored moves: Sensual moves, holds, grapples, personal moves
Finishing moves:
-Time for your Medicine: Collette gets up close and personal with her opponent, usually after her opponent is dazed. From here she will tease a kiss on the lips while her fingers search for a hidden pill, often kept in her cleavage. She will find some way to sneak the pill between their lips, before fully kissing her opponent, and exhaling in a manner to force the pill down their throat, often rubbing their throat gently with her fingers.
-Collection: Only used when foreign objects are allowed, Collette will retrieve a larger-than normal vial from her nurse's bag and will proceed to insert it into her opponent, opening first, where she will use it as a dildo of sorts. When her opponent cums, the vial fills with the female juices, which she will cap and store back in her bag. It is unknown what she does with this collection of vials.
-Hold Still: A submission maneuver that best resembles a rear grapevine hold accompanied by a full nelson.
Appearance: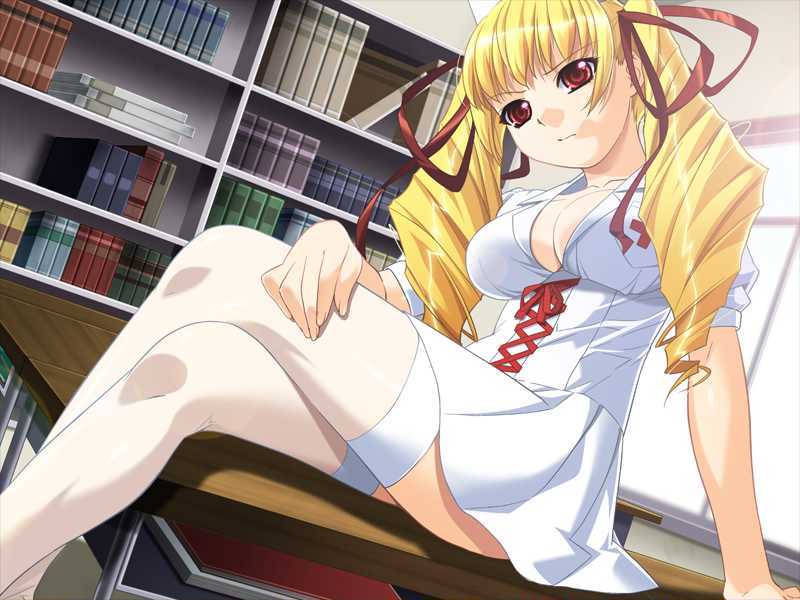 Past: Collette's past is a mystery and it is uncertain if she has any medical background whatsoever. She was brought to Friction by Doctor Love. The faction's purpose is unknown. She is one of the subordinates of the faction. She does consider herself a kawaii-qualified wrestler.
Personality: Collette is cheery but a little bit shy at times. She keeps to herself mostly and appears to always be looking at Doctor Love out of the corner of her eye, as though looking for his approval.
________________________________________________________________________________
Name: Kumori "Kumo" Nagasaki
Alias: Acupuncturist/Chiropractor
Sex: Female
Age: 18
Eyes: Hazel
Hair: Black
Height: 5'6"
Weight: 130
Nationality: Half-Japanese, Half-Chinese
Favored moves: Strikes and precision-based moves as well as holds that relate to her chiropractic skills.
Finishing moves:
-Spine Cracker: A submission move that is a variation on the Octopus hold. Kumo will proceed to bend her opponent until she hears the distinctive "crack" of the back, after which she will pinpoint a strike to the nerve around her opponent's neck to immobilize them as she finishes them, assuming they haven't already submitted.
-Leg Sleeper: Kumo will strike at nerves on her opponent's spine which will immobilize the legs temporarily, allowing for more ease to perform other moves. Most commonly she follows this up with sitting her opponent up and bending their legs behind their head in a pretzel-fashion. Kumo will then proceed to either place them in a sleeper hold or smother them.
-Sensual Strike: Reserving this for hentai-based match-ups, Kumo will strike with open palms at her opponent's breasts and crotch, often keeping her hands there to proceed to grope, finger, or rub them. Her experience with hentai is limited so she considers this to be her hentai finisher.
Appearance: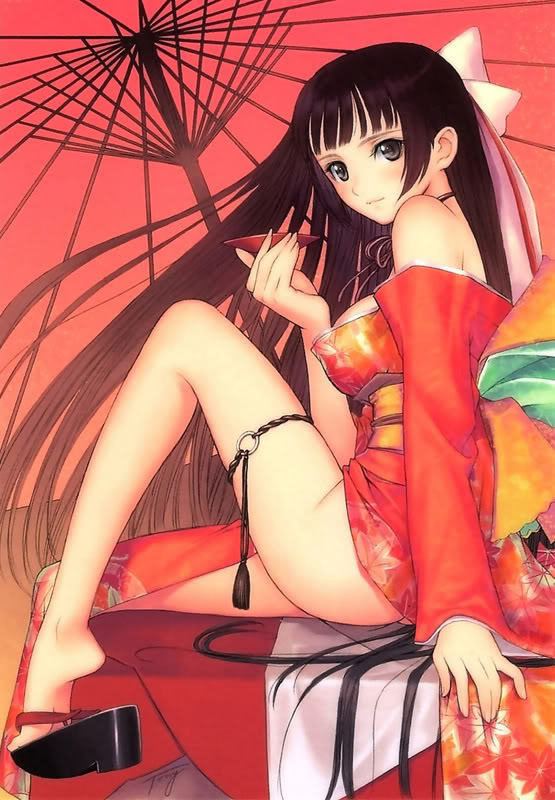 Past: Kumo's past is a mystery, but it is all but confirmed that she does have a chiropractic/acupuncture-based background. She was brought to Friction by Doctor Love. The faction's purpose is unknown. She is one of the subordinates of the faction.
Personality: Kumo is quiet and calculating, preferring more of a strategic method, like their leader. She is often seen close to Doctor Love, whispering what is believed some forms of strategic plans, but this is unconfirmed.
_________________________________________________________________________________
(more to come: 2 more nurses, maybe)
Last edited by 263 on Tue Apr 26, 2011 12:08 pm; edited 2 times in total



Posts

: 2377


Join date

: 2008-09-21


Age

: 27




---
Permissions in this forum:
You
cannot
reply to topics in this forum