Champions & #1 contenders
Looking for a debut (Tag Match)
Sun Jan 14, 2018 10:29 pm by Person
I am looking for a debut for my new tag team:
Rulers of Divinity
Something to build them up before I start their main feud.
Comments: 0
Trying to get back into the saddle.
Sat Jan 13, 2018 8:11 pm by Deus001
Hi all. Deus here.
You may have noticed I am a bit quiet on the forums these days. My parents split up, I split up with my girlfriend and moved house. I am moving house again in February as well. 2017 was one slow motion punch to the dick for me and my balls are still numb to be honest.
However now that I have some semblance of normality I felt why not see if anyone wants to talk RP ideas, I have a long work week ahead but a clear weekend it seems. If you have any ideas you want to do send me …
[
Full reading
]
Comments: 3
Post Delays after Winter Storm
Sat Jan 06, 2018 4:38 pm by BrittanyW
Cause the best thing after coming back from holiday is for a bomb cyclone to hit where you are. -_-
So yeah, expect more delays of posts and stuff while I have to sort out problems from this shit.
Fuck my life.

Comments: 1
Kasey and Kaylee - The Fox sisters
Ages: Kasey - 20 Kaylee - 18
Eyes: Kasey - Red Kaylee - Grey
Nationality: British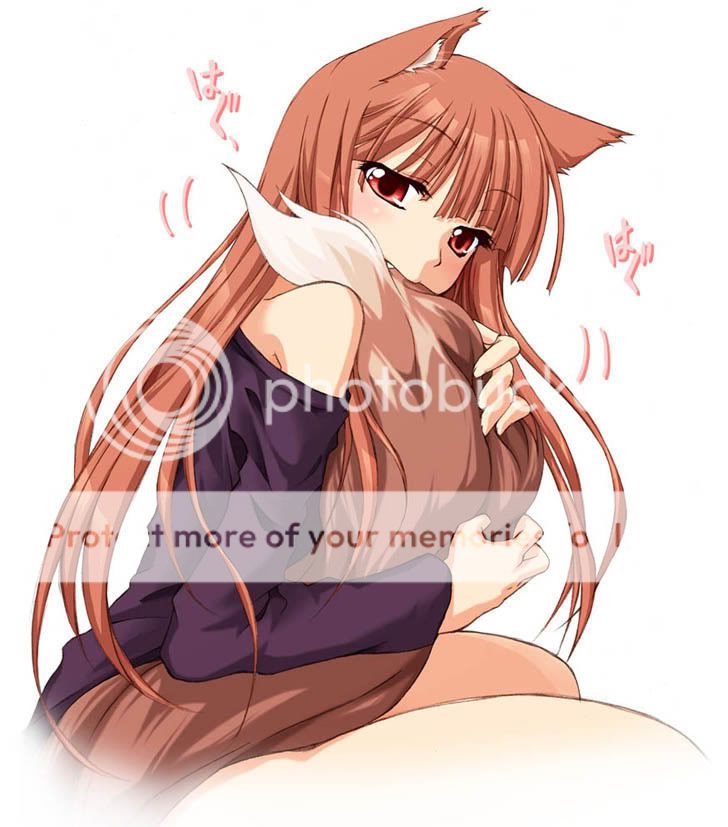 Kasey Fox
Hair: Red
Height: 5'8"
Weight:145
Favored moves:High flying moves, Slaps, traps, and teasing, most with her tail. She sometimes bites too.
Finishing move: Special Hurricanrana pin - She'll leap to her opponent's shoulders and throw them in a classic hurricanrana, but then she'll stay on top of her opponent, her knees around their head, and she'll grab both legs to pin her down, as well as use her tail to wrap around both legs and make it that much harder to break out of her pin.
Tail floof - She'll drag her tail around on the mat for a little bit, trying to collect dust and dirt, then bring her tail up to slap her opponent's face, and hopefully cause them to go into a sneezing fit. She'll then use whatever moves she can to down her opponent.
Likes:
Her tail
Herself
Her sister
Flirting and teasing her opponents
Dislikes:
Her tail being attacked
Her sister being attacked
Losing
Messy matches
Personality: Kasey treasures three things: Herself, her tail, and her sister, in this order. She's in love with herself the most, considering herself to be one of the sexiest things alive, despite her figure being none too impressive. She's loud, and likes to throw down challenges as well. She's a bit airheaded, but not much. She has a blonde moment every so often, but she wouldn't be labelled as ditzy either.
Kaylee Fox
Hair: Red
Height: 5'6"
Weight: 130
Favored moves: Submissions and counters
Finishing move: Claims not to have one.
Likes:
Her sister
Grooming her tail
(Secretly) embarassing her opponents.
Dislikes:
Getting her tail dirty
Her sister's loud nature
Being embarassed
Personality: She's your typical shy and quiet type. At least at first. When she's in the ring, she goes from shy to almost stoic, her face expressionless for most of the match. She's rarely seen smiling, unless she's in a quiet place with her sister, or when she has the opportunity to embarass or humiliate her opponent. She never understood why, but she liked seeing her opponent's red flustered face, panicky nature, and pleads for her to stop. It gave her a feeling of power over her opponent. Normally, however, she'll keep the opponent's clothes on, and just lock them in humiliating holds. Even in hentai matches she'll try to force her opponent to an orgasm with her clothes still on. She's a bit more conservative with the use of her tail. In fact, she doesn't use it as a weapon at all. She takes very good care of it, hence why it always looks so glossy when she's in the ring. She doesn't like to show her body off much either, opposed to her sister.
Entrance music: Sometimes it's Nemo by Nightwish, other times it's Healing Vision - Angelic Mix. The two couldn't decide on one song, so they decided to use both songs, playing one sometimes, and the other one other times.
Attire: Kasey's attire consists of a purple top like in her attire, and a red skirt. She also wears white socks. Kaylee just wears what's in her pic.
Team History: The two are sisters. One loud, and one quiet. Honestly, the idea to fight in a ring was mostly Kasey's idea, although Kaylee didn't mind her decision secretly.
Style: The two girl's styles are very different. Kasey is more for slaps, high flying moves, and moves with her tail, using her fifth limb as a versatile weapon. Kaylee on the other hand relies on her opponent to attack mostly, and relies on counters and submissions.
Team Attacks: (To be determined later.)



Posts

: 6476


Join date

: 2008-04-30



---
Permissions in this forum:
You
cannot
reply to topics in this forum