Champions & #1 contenders
Hi I'm back...I don't know where to begin...
Fri Sep 15, 2017 7:43 pm by Silentcoins
Hello everyone. I'm not too sure if anyone still remembers me, but if you do thanks.
I haven't been around for a long time for reasons I guess. If there's still anyone out there who wishes to play with me or to continue whatever we left off, please don't hesitate to reply.
It's kind of awkward just saying this.
Comments: 7
I'm Back
Fri Sep 22, 2017 12:57 pm by RadiantKarna332
Alright, after a few days of hiatus, I'm back. I'm sorry for my absence, for those who have threads with me here.

Comments: 4
Looking for a match.
Wed Sep 20, 2017 10:27 am by Silentcoins
As the title says, I'm looking for a match up.
I can do just about any kind of match up, though I prefer one with some hentai elements mixed into it. Wonder if there's anyone interested in a match of any kind?
Comments: 0
Just thought I'd give Makie her own profile. Warning: WIP.
Name: Makie Akamatsu
Nationality: Japanese
Age: 20
Gender: Female
Eyes: Brown
Hair: Black
Height: 5"4
Weight: 125lbs
Alignment: Tweener 
Fighting Style: Lots of amateur wrestling holds and locks, though Makie intermixes them with a few agile moves such as hurricanas, sunset flips, etc.
Appearance:
Alternate attire: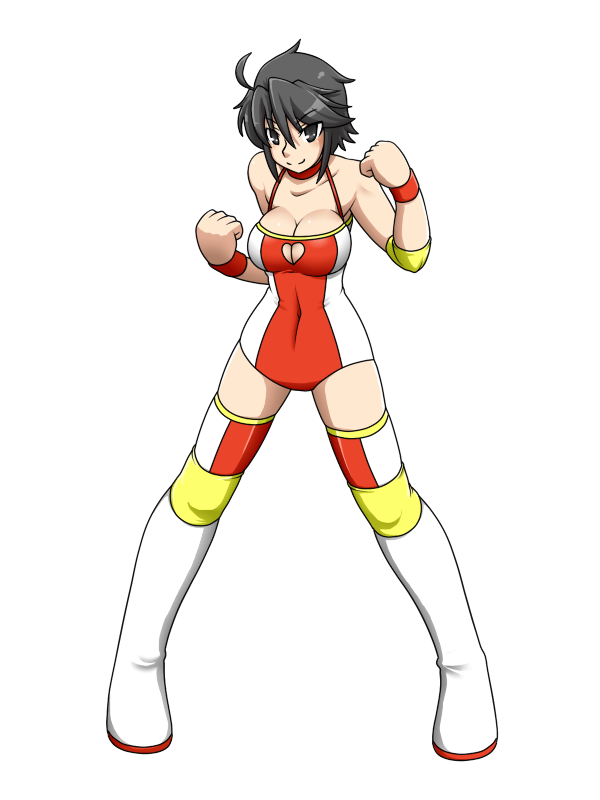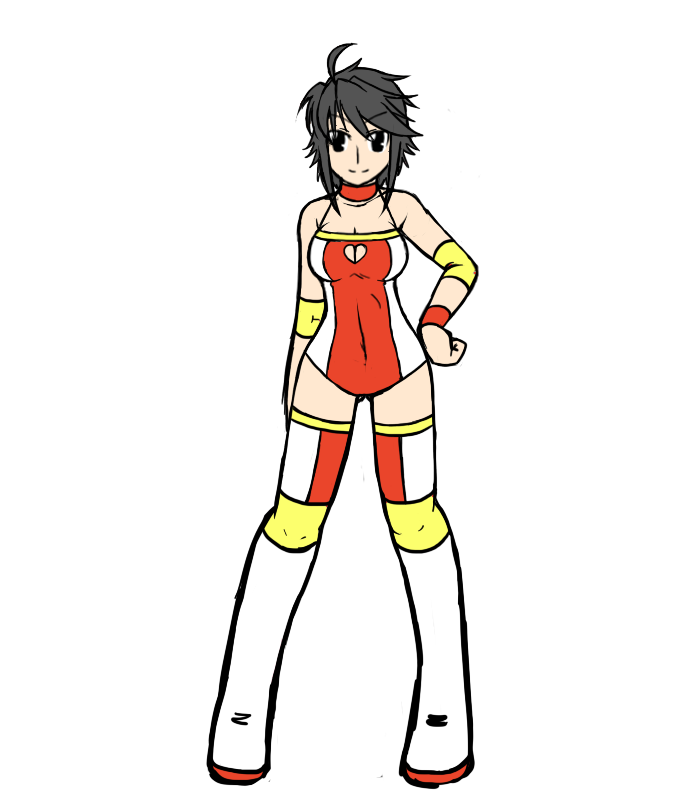 [/quote]
Alternate outfit:
Attire:
Same as above, for all intents and purposes.
Personality:
Makie is an aggressive and driven girl who will compete in any sport she sets her eyes on (her particular favourites being soccer, judo and mixed martial arts). She never backs down from a fight, and has more in common with Toshio and his reckless sense of adventure, but she also has gleaned a bit of her brother Kyo's sense of honour and family duty. Still, she is willing to take on anyone, man or woman, in any kind of match (she's even been contemplating hentai matches, though she knows that Kyo would be mortified if he heard about that). Her recklessness also gives her a stubborn determination and an implacable drive to win: no matter how hurt she gets, she will keep fighting until she runs out of strength or until she reaches her limits. This makes her very hard to submit, but also means she tends to get very badly hurt in the matches she loses.
Background:
Like her brothers, Makie was born into the Akamatsu family's tradition of combat sports, and trained alongside them and her parents in the family dojo. She has only recently graduated from high school, and was number one in her school's wrestling and judo teams. She's decided to follow her two brothers into Tension, in the hope of finding a good fight and a bit of adventure on the side.
Facts:
-Her favourite food is okonomiyaki
-She is a slight otaku, and was a big fan of Bleach while it was still on the air/being printed
Friends:
Midori Himeno- One of Makie's first matches was against Midori Himeno. As determined as Makie was, though, Midori was bigger, stronger, and more skilled, and while Makie was able to get a few good hits in, she ultimately was forced to tap out. Midori, however, must have admired her courage, and took it upon herself to help train the girl. This did not go well with Makie's brothers, who had been Makie's trainers until that point, but ultimately they accepted that Midori's training had done Makie some good. Makie has immense respect for her senpai, but a part of her still itches for the day when she can take her on in a rematch.
RECORD:
WIN vs Makoto Aihara by pinfall
WIN vs Nanako Junouichi by armbar submission
WIN vs Yoko Honda by sleeper hold
WIN vs Orin Black by pinfall
WIN with Kyo Akamatsu vs Cecilia and Michael Northman by pinfall
LOSS vs Midori Himeno by boston crab submission
LOSS vs Kent Quick by back breaker submission
LOSS vs Clyde Gastin by Texas cloverleaf submission



Posts

: 4617


Join date

: 2008-04-26



---
Permissions in this forum:
You
cannot
reply to topics in this forum