Champions & #1 contenders
Just so y'all know
Thu Jun 22, 2017 3:27 am by LtLukas
I am going to a wedding, and will be traveling for the next few days. Sadly, I will not be able to post. But do not worry, I shall return. Sorry to all the people I am delaying.
Comments: 0
Not dead! Sorry!
Wed Jun 21, 2017 5:02 am by veritech892
Sorry for the recent slowed responses and disappearing act! Life, work, all that stuff, kind of got the jump on me! I'm back now though, promise - or I really hope I'm back now at least. I'll be replying to all the threads I have now, and hopefully I'll be around more now that things seem to (hopefully) be slowing down a bit.
Comments: 0
Does anyone feel up for an open thread bar?
Tue Jun 20, 2017 10:05 pm by Ragdoll_Jobbers
Hi guys, um well...considering I've been gone for a few months contemplating on life and death, uh that's dark, I was wondering, any body up for an open thread bar? I have some ideas but was wondering, well, if I open a bar thread, I would need "customers". Thoughts?
Comments: 3
Name: Lillian "Lily" Belle
Sex: Female
Age: 23
Eyes: Brown
Hair: Brown
Height: 5'2"
Weight: 98 lbs
Nationality: American
Role: Manager/Jobber
Favoured moves: Hip Toss, Figure 4 Leg-lock, Drop Toe Hold
Finishing move/s: Matchbook Pin, Headscissors Armbar
Preferred Matches: Anything, the more spectacular the better. (Also her philosophy for matchmaking for her stable)
Entrance music: Love Can't Buy You Money by Motorhead
Appearance and Ring Attire: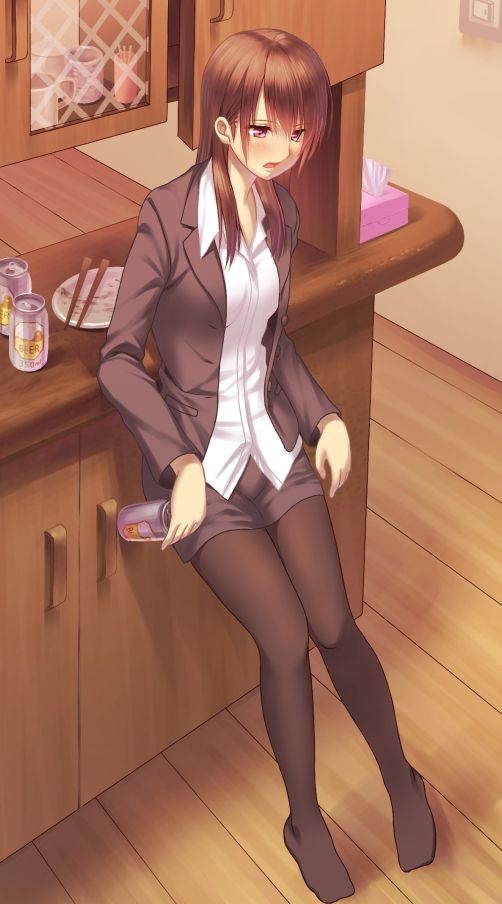 Signature move
: The Money Maker- With her opponent facing her with their back against the turnbuckle, she sits upon their shoulders with her crotch either on their face (for a facesit) or against their neck (for a choke). Hooking her legs under her opponent's shoulders and the top ropes she pushes their head back against the top turnbuckle pad then wiggles and bounces them into submission. For added strength she will often reach back to grab her own ankles.
Personality:
Lily is forever the optimist who believes anything you want to do is worth trying, even if your odds of success are next to nothing. She knows she's a lousy wrestler and avoids getting into the ring whenever spectators are present, but still enjoys a little sparring from time to time. One could describe Lily as being 'overly-friendly' to the point of often being unintentionally flirty, although these instances are matches by the number of times when she is knowingly flirting. Her flirting, however, is mostly an act both to hide her insecurities and put people at ease; a fact that often has her labelled as a tease.
Past:
Lillian had discovered wrestling in highschool where she had moderate success on the school team, although opponents often complained that it was 'inappropriate' for her to moan seductively while being grappled. After highschool she took this new found 'love' of wrestling in to private clubs for mud or jello wrestling events, and even tried her hand at 'foxy boxing'. She never had great success in the ring, but she gradually realized that she had a knack for spotting good matches for her fellow competitors, and an even greater knack at contract negotiation. She went into business for herself managing local semi-pro wrestlers as well as coordinating events and matches for the 'adult sport' industry. Her first wrestler to go pro is Lamya Kouri whom she discovered while staging an event for a military base in Kuwait.
Attire:
One of her old 'exhibition' outfits:
For those special matches:
Match History: W: 0, D: 0, L: 3
Current:
POW Hardcore match vs Elsa Grey (postponed)
Soft Core Tournament vs Aoko Reinhardt
Tension current:
Rivals: Ari Nagawa (WAM/Hentai Rival)
Wins: 0
Losses:
Sauna Match vs Daisuke 'Wrestling Prince') Via submission[/color]
2 falls to 1 vs Yuki Nakamura
WAM HKO to Ari
Last edited by Lilybell on Thu Jul 16, 2015 7:27 pm; edited 9 times in total (Reason for editing : update)
_________________
Character Selection




Posts

: 986


Join date

: 2014-09-14




Similar topics
---
Permissions in this forum:
You
cannot
reply to topics in this forum