Who is online?
In total there are
25
users online :: 11 Registered, 1 Hidden and 13 Guests :: 2 Bots
acuya
,
Clobber Jobber
,
Daaharu
,
HighFly
,
k0hryuu
,
Kelsea
,
killcarrion
,
Lobo
,
Scarf
,
snappleR
,
Unlife
Most users ever online was
155
on Sun Oct 09, 2016 8:33 am
Champions & #1 contenders
Match For Max.
Thu Jan 19, 2017 5:52 pm by Scarf
Just wondering if I could get something going for my
newest Friction wrestler.
If anybody finds themselves interested or has any possible ideas for the future don't hesitate to hit me up, I'd be happy to hear from you.
Comments: 0
Inconsistent posting
Mon Jan 16, 2017 8:53 pm by RJD
I have stuff coming up in the next couple of weeks and will not be able to post anywhere near as often as usual/before. To be honest this has already been showing it's effects lately but it will do so even more from now on. I'll prioritise my Avalanche match and multi character matches but other than that I'll respond probably once every few days, I'll try not to leave anyone hanging though.
Comments: 10
Looking for Friction matches!
Sun Jan 15, 2017 2:07 am by tehbohemian
Hey everybody just posting a notice I have 2 wrestlers that could use some love!
Shinobu just got out of her match and I'm looking for some wins or losses to add to her record, she is a serious fighter and is looking for more straight forward fights, she could be a good match up against other "martial artist" type characters looking for a challenge or she could stand up to a violent heel, anything works.
Sonic is also up for matches, people familiar with Ring Dream or Wrestle Angels should …
[
Full reading
]
Comments: 3
Page 1 of 5 • 1, 2, 3, 4, 5

Match Type:
Standard
Victory Conditions
: Pinfall Submission or KO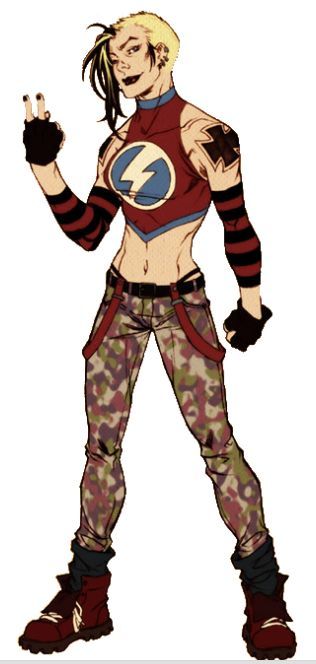 So things hadn't started out as well for River as she would have liked. Big deal.
She lost to Cecilia Northman, that had to be reconciled. It had not been part of the plan, not the way she wanted to start things here in the AFW. Getting her face sat on and smothered by that slattern's fucking
disgusting fat ass
certainly wasn't part of the plan, but it was an experience that would stay with her for a long, good while. That score would b settled, sooner or later. When River was ready. On her own terms and times. With more than a small amount of blood.
For now and the foreseeable future, though, she would stick to lower key fights. Nothing too heavy, just enough to get a feel for what the federation had to offer. Like her match tonight.
She didn't know who she was up against, nothing beyond a name - Riyu Kikuchi. It was irrelevant, really. Tonight, she was taking a win. She was dominating. She had some plans in the AFW, and to see them to fruition, she would have to bash more than a few heads. She didn't plan on cheating, not at the onset. Displaying her strength and skill would go a long way to building her name. But if things came down to it...
She emerged from the curtain as her music blared, garnering a few odd looks - understandable. She had changed up her look since the last month, growing out her hair a bit, wearing more full clothes, opting for sensibility over sexualization. More pedestrian, at least for the circles she typically frequented. More fitting.
Besides, the boots had steel toes under the leather. That'd come in handy.
She made her way to the ring and rolled in under the bottom rope, bouncing to the music as she made her way to her corner. She leaned against the turnbuckle and slid down, sitting down and rifling through her pocket, just to make sure her 'insurance policy' was in order.
Last edited by 12547 on Tue Apr 22, 2014 4:19 pm; edited 1 time in total
Riyu resisted the urge to gulp as she made her way down to the ring, the green haired Wrestle Angels veteran fresh off her debut loss to Mia Megumi, and was now booked into her second match, against this much larger, slightly scary, woman.

Dressed in her flash green outfit and white boots, headband tight around her head as she slipped under the ropes and entered the ring, cautiously watching River. She had seen the woman's earlier match against another woman, and what she saw made her nervous about just what she could do against a girl so much smaller than her.

"...Alright....I'm ready...."
Hm. This might be fun.

River had been expecting the management to send her someone a little more appropriate. Not necessarily a bruiser like herself, as those were few and far between. But certainly not a waif like this girl was. She couldn't have been a pound over 130, looking like a stray gale would knock her clean over. And green hair, because dying with ridiculous colors was apparently a major thing on this island for some inane reason.

She looked terrified just to be in the same ring with River, and she hadn't even said a thing. She hadn't even stood up, still staring at her from the turnbuckle where she sat. She did that for a few moments, her face blank and unreadable, before she reached into her pocket and pulled out a pack of cigarettes and a lighter.

"So." She pulled a single from the pack and stuffed the rest away. "Out of sheer, morbid curiosity, I have to ask - who did you piss off?"
"...By the looks of things...I'd guess God."

Riyu replied, watching her opponent smoke while on the turnbuckle.

To say she was nervous was an understatement, this girl was way bigger and stronger than she could hope to be, and was clearly confident in her ability to beat the ever loving crap out of the smaller girl.

Still, Riyu couldn't back down. When the bell rang, Riyu ran towards the turnbuckle, leaping onto the middle pad to start throwing punches at River!
"Heh." Styx chuckled and hit the light, taking a long drag as she stood up. Refreshing. She typically didn't smoke before a fight, but she might have to start making it a thing. "Good answer."

"Excuse me." The referee stepped forward. "You can't smoke in here."

River let silence reign for a moment as she craned her neck around, looking down at the blonde ponytailed mouse of a referee. "Are you going to disqualify me for smoking? Fairly certain that's not in the rules."

"No, but-"

"Then kindly shut the fuck up." The bell rang and Styx flung the burning cigarette into the audience, earning the requisite wave of derogatory jeers, as if she actually cared. "See? I got-"

Styx had been so lackadaisical about the whole affair that she nearly forget about the match itself, but Riyu certainly hadn't forgotten. The next thing Styx knew Riyu was in her face, giving her reminder after reminder after reminder right into her skull. The punches weren't too painful by themselves, but the alacrity of the attack and the surprise with which it was delivered had Styx reeling and the crowd roaring.
Somehow, Riyu had managed to get the jump on her larger and stronger opponent. Maybe if she hit a big move early on, she could get a quick win!

Using this thinking, she hopped up onto the top role, almost eye to eye with the sitting River, Riyu hopping up and wrapping her legs around River's neck, throwing her body backwards in an attempt to flip River's heavier body down to the mat with a Hurricanrana!
"You-" Punch. "-fucking-" Punch. "-sneaky-" Punch. "-bitch!"

Few things were most distracting than getting repeatedly bashed in the face, but with each blow, RIver was starting to get her bearing - rage was an incredibly powerful anesthesia. She was just about to burst out, wrap her hands around this little chit of a girl, and crush the life out of her, break her in half with the bearhug.

But before she had the chance, Riyu continued on, not even giving a second to pause as she leaped up and wrapped her slim thighs around River's head, locking tight and falling back. Momentum and gravity did the rest, hurling River through the air and slamming her down hard on her back. She sat up almost immediately, hissing at the wretched pain at her back, right at the tip of her spin.
Riyu got to her feet, turning around, intending to pin her opponent in an attempt to gain a fast pinfall, feeling proud of herself.

That feeling faded fast as River was already on her feet when Riyu turned towards her, the green haired japanese girl gulping as she realized what kind of trouble she was in.


"....Shit..."
Styx was fully expecting some kind of kind in the head, or a chokehold, or...something. She was vulnerable, Riyu had her in a good position, a great way to set up all kinds of painful, excruciating things and roll with her momentum. It's what River would have done, anyway.

But nothing ever came.

River looked over her shoulder and saw Riyu just standing there, like she was the one who just dished out all that damage. She raised an eyebrow and dragged herself up by the rope, shaking her head. "Really? Was that it?"
Riyu gulped a little, not used to facing an opponent that was bigger and could shrug off her attacks like that.

Still, she couldn't just stand there like an idiot, so she took a breath and did possibly the dumbest move of her career, and charged headfirst at River, trying to plow her head into the bigger girls stomach!

"Take this!"
Page 1 of 5 • 1, 2, 3, 4, 5


Similar topics
---
Permissions in this forum:
You
cannot
reply to topics in this forum